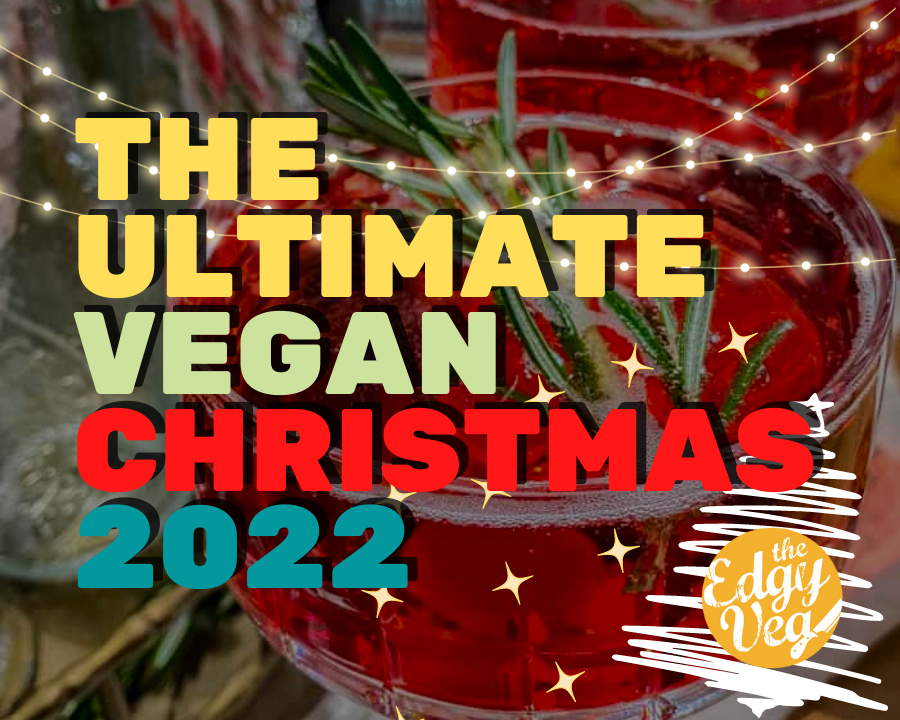 37+ Full Course Vegan Christmas Recipes Ideas for 2022
Full Course Vegan Christmas Dinner Party
What are you looking forward to the most during the Holidays? I love getting together with my family and friends, playing fun games, and eating an endless amount of good food. As a vegan recipe creator, my mission is to create a safe place with the BEST dinner parties and get-togethers without ever feeling excluded for being YOU! There is so much life to celebrate and food is an essential part of connecting with your loved ones who you haven't seen for a long-time.
I have compiled a list of stress-free easy holiday recipe ideas that you and your guests will love!
Appetizers
Appetizers should be simple, and savory to kick-start your appetite. Hence it's name. This bite-size sausage-wrapped pastry is the perfect starter to welcome your guests. Depending on the size of your party, you can make these a day in advance and heat them up in the oven before serving.
The "sausage" in this vegan sausage roll is made from a combination of seitan meat and raw nuts, giving it a fantastic meaty and cheesy taste and texture. Then wrapped in a soft puffed pastry adding even more dimension to the texture and overall mouth-feel.
I absolutely love spanakopita! They are so easy to make and so addicting! From the crispy textures of the phyllo sheets to the creamy, warm, and cheesy stuffing, life is so much better with finger-licking good appetizers. Using vegan substitutes, you don't have to feel left out at your big fat Greek Holiday party! Inspired by Mama Voula's vegan recipes, your guests are guaranteed to ask for more.
Artichoke dip is always the life of the party.  Traditionally, this party-favourite is ooey-gooey-cheesy rich, served with flatbread or veggies. This artichoke dip has a sinful, decadent flavor and texture followed by a spicy kick. It is a great base for any other vegan dip creation that's been lingering in your brain! Try it with spinach, for a more traditional spinach-artichoke dip, or throw some vegan cheese in the mix and bake it for a hot variety.
Meatballs are classic appetizer dishes that you can serve as samplers. There are endless combinations you can pair with these delicious meatballs. The balance of the sweet and juicy meaty texture of this recipe is almost shocking when you share it with your non-vegan friends!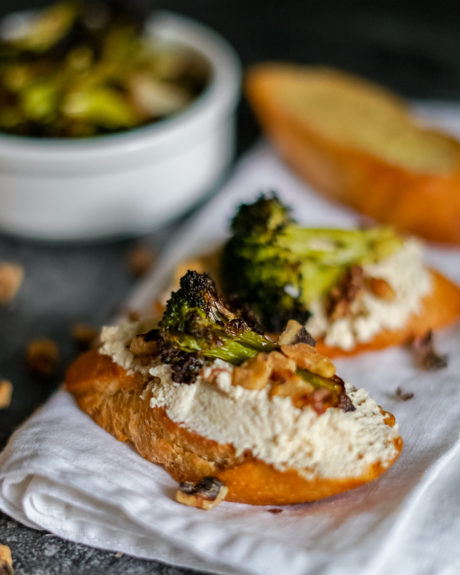 This vegan ricotta toast is the bread and butter of a great holiday dinner. This simple and delicious starter is super easy to make and great for anyone who needs a dairy-free option due to dietary restrictions.
Main

Who said you can't BBQ in the winter? This is a great recipe for any dinner party and makes a great plant-based "roast" option for the veggies in your family. Plus, since it's made on a barbecue, so you can walk away while it cooks and focus on preparing other things inside the kitchen. This recipe is unique, and well-balanced. It's the perfect centerpiece and conversation starter, and pairs perfectly well with other dishes like mashed potatoes and brussels sprouts. However, if you don't have access to a barbeque, you can also make this in the oven.
When you thought your holiday couldn't get any better, I created the ultimate vegan glazed ham roast so you definitely don't have to miss out. This sweet, smokey, clove-pinned, pineapple-glazed ham is divine. It's made from pork-flavored seitan, covered in a sweet sticky glaze, and roasted to perfection using my Napoleon BBQ – You can also do this in the oven!
This vegan beef wellington recipe uses 15 ingredients and is super easy to make for any holiday or dinner party. I will show you how to make this easy vegan wellington using an easy meaty filling & puff pastry. The trick is to roll all the meat into a burrito! The bigger the better!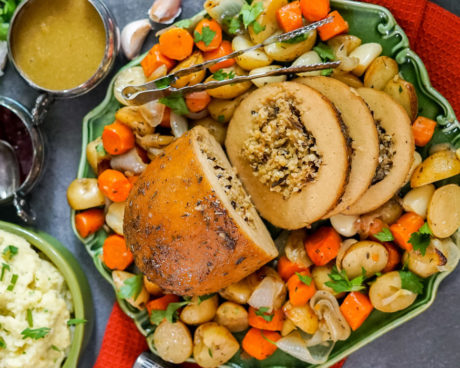 This is a secret recipe for making the easiest vegan roast. There is no shame in cooking smart because this $5.00 store-bought vegan roast (like Tofurkey) is all you need to save time and make any meal taste great! However, if you do have some extra time, you can also check out my homemade vegan holiday roast recipe if you want to make vegan roast made from scratch!

Tourtière is a Canadian meal from Quebec, traditionally eaten on Christmas Eve or New Year's Eve. This meat pie is filled with minced vegan meat and potatoes baked in a pie crust for that crispy and savory texture we all love in a "meat" pie. This dish will definitely get you in the mood for the Holidays.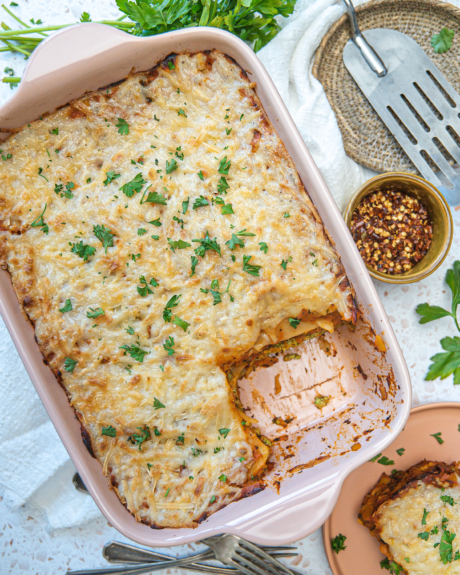 You can make this awesome butternut squash in under an hour with minimal effort. All you need is a blender, a pot, and your favorite baking pan to make this delicious dish, especially during Christmas preparations! The sweet, creaminess of this dish is guaranteed to be one of your favorite vegan dishes of all time.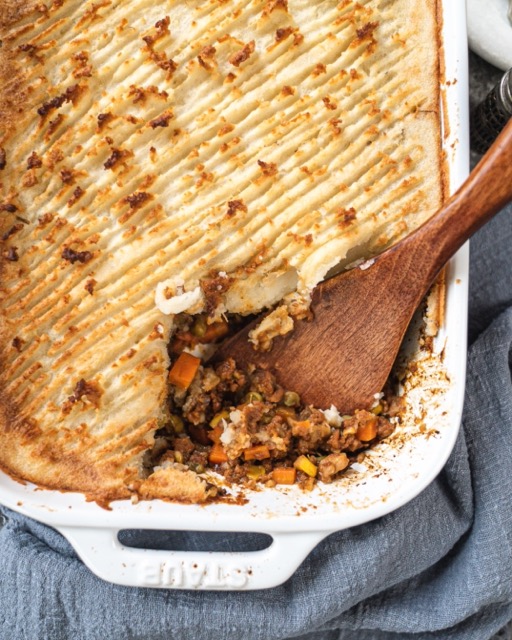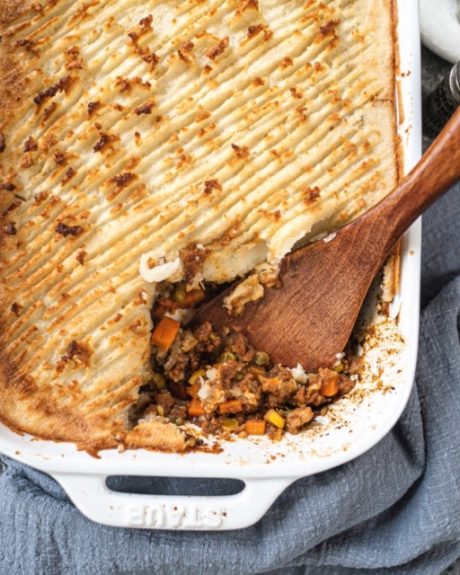 Meaty, hearty, and easy vegan Shepherd's Pie; made with saucy mushrooms and ground round stew, filled with corn, peas and carrots, and topped with fluffy mashed potato. Who on earth doesn't love Shepherd's pie? This recipe rivals even the meatiest Shepherd's pie dishes out there. It's a classic comfort food that everyone will remember all year round.
Sauces
Cranberry sauce is like the black sheep of the family, often overlooked and not given enough credit. Step away from the canned cranberry sauce. There is no glory in using a can-opener as a prepping tool. Making cranberry sauce from scratch is insanely easy. This basic all-natural homemade cranberry sauce is the perfect topping for Christmas dinner. Just a few quick and simple ingredients.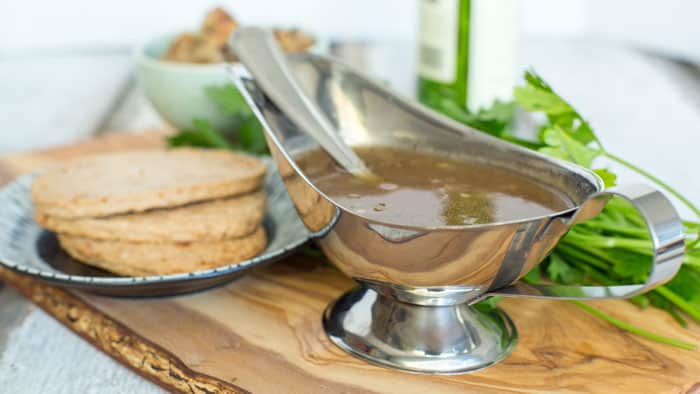 Gravy has its place all year round, but it really shines during the holidays. Gravy is also a great way to mask any cooking flops, so if something doesn't turn out quite right, it's all gravy baby! I put that stuff on everything.

Drizzle on that kick of sweet and spicy you love on your favorite dishes! Honey is one of the controversial topics in veganism. This is because honey is made by bees and bees eat it to survive the winter season, and eating honey will eliminate the food supplies for the bees. As a result, we coined the term "beegans" for vegans who still eat honey in their diets as an exception. However, if you would like to eliminate honey in your diet and are curious about the "no-bee alternative", this recipe is a great way to start. Don't forget to try this on pizza, vegan fried chicken, or even as salad dressings.
Sides
Cornbread has been a family tradition for some time. We love a dense, cheesy cornbread that you can dip in any of the saucy meat dishes from your main. Was it really a Christmas party without side dishes to munch on?

Using my Viral Rice Paper Bacon recipe, we can make the perfect snacks for any occasion, especially during Christmas, this is a great finger food to snack on in between your meals and a great conversational starter with your new and old family members.

Gluten-free, dairy-free and soy-free! This cobb salad is the ultimate dish for that family member or friend who is allergic to almost everything. Luckily, most vegan dishes offer a great variety of dishes that is suitable for most dietary restrictions.
Dessert

Without a doubt, pumpkin pie is standard for holiday dinners. This is the easiest vegan pumpkin pie you will ever make! Perfect for a vegan Christmas dinner. This recipe also includes the directions for making a vegan pie crust. Top this pie off with some vegan whipped cream and you will have the vegan pumpkin pie of your dreams.

What is smoother and creamier than cream cheese frosting? Homemade vegan cream cheese of course! The best part about this "lactose-free!" alternative is that it can go on any dessert. This cream cheese frosting is made with tangy and sweet flavors that pair perfectly with my two favorite cake flavors: carrot cake and red velvet.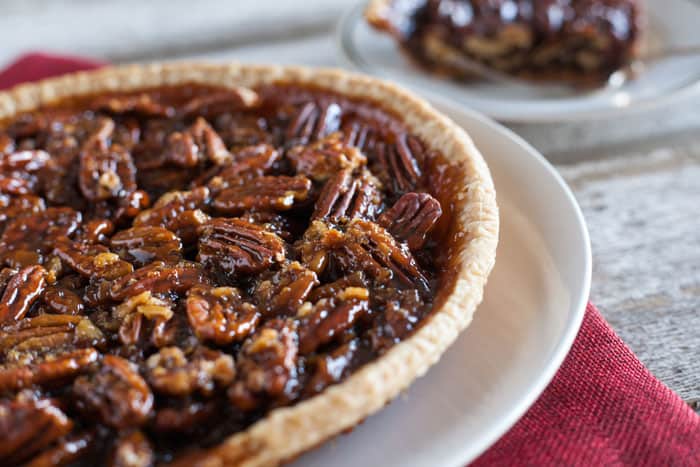 Let's face it, the holidays can make us all a little bit nuts, so take the nuts into your own hands and serve them up hot! Turning the traditional pecan pie recipe into a vegan-approved dessert is not just 'pie in the sky talk here. This delightful, down-to-earth dessert is easily achievable AND it's heavenly! What makes this recipe different from the traditional pecan pie recipe is the vegan pastry dough base, the brown rice syrup to replace corn syrup, coconut sugar to replace regular refined sugar, and flax meal to substitute for eggs. I also highly recommend the vegan whipped cream to top it off.
DId you know that you can enjoy ice cream in the winter? If you deep fry them of course. This burrito-style deep-fried ice cream uses phyllo's pastry sheets, which are way crispier and lighter than your average ice cream ball! Remember to make extras because your friends will devour them when they see this.
You can never have enough pumpkin spice when it comes to cozy up in the winter months. These mini pumpkin cheesecakes will be a crowd pleaser and a life saver because it requires no bake, no hassle and everyone can get their own! No sharing required.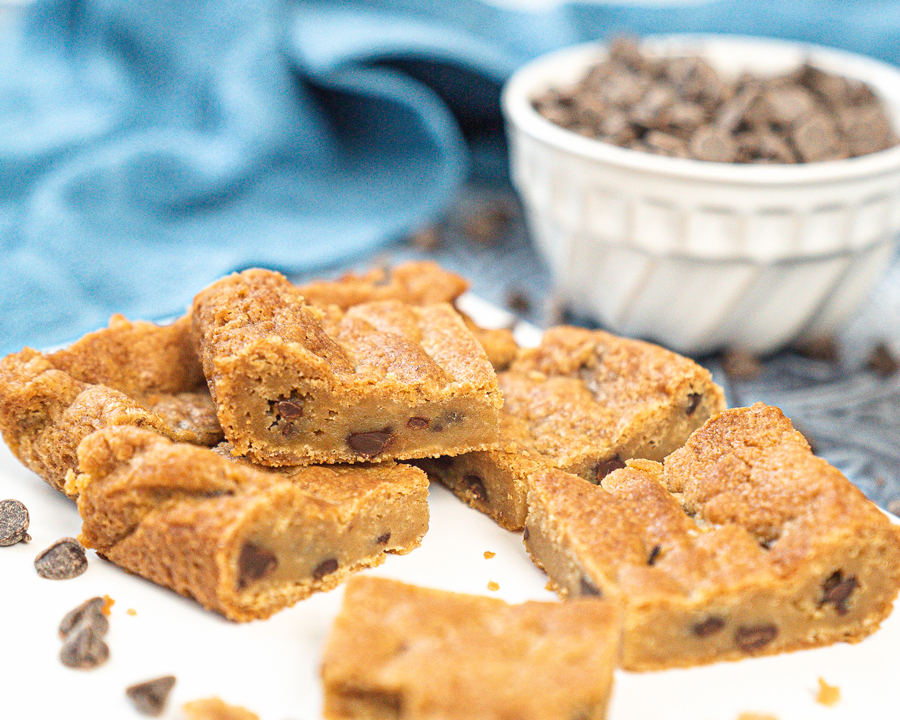 Have you ever wanted to try those blondie brownies at cafes but couldn't because it wasn't vegan? Well, now you make these right at home! When there's a will, there is always a way.
Every Christmas season, Starbucks sells ginger molasses cookies that people line up for. However, vegans truly miss out on these options because it contains eggs and butter. You can be rest assured, I have got a vegan alternative to your favorite Ginger Molasses cookies! Going vegan ain't so hard when you are part of the EdgyVeg community.

You don't always have to wait for Christmas to enjoy these snowball cookies. Whenever you are craving the buttery flavors of cookies with a powdered sugar aftertaste, these cookies are made for you. Perfect to pair with a latte or a black coffee in the morning or between your snack breaks, you can never go wrong with these bite-sized snowball cookies.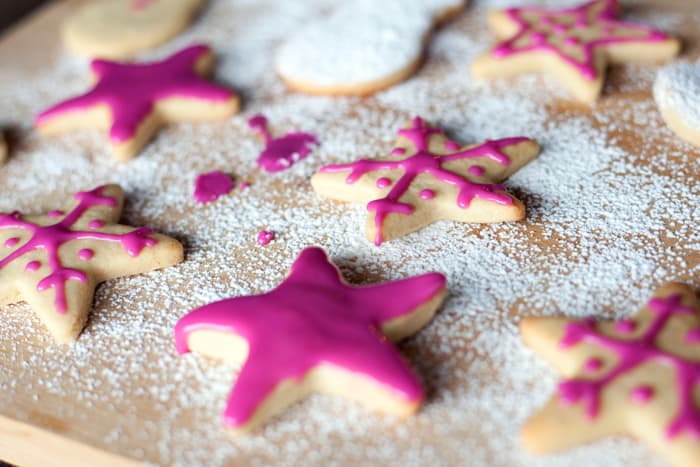 What is a sugar cookie without the icing on top? This fun vegan sugar recipe is a go-to recipe for you and your family. When you have the young ones over, you can always count on simple sugar cookies to put a smile on their faces.
A Christmas without gingerbread man cookies is just a sad one. Let's be real, no matter how many years have passed, gingerbread man cookies are a staple dessert for the Christmas tradition. It's nostalgic and brings people together of their fondest childhood memories.
Vegan peppermint bark is dairy free and you can make them without the 40$ price tag! It's as simple as melting your favorite chocolate and popping them in the fridge overnight.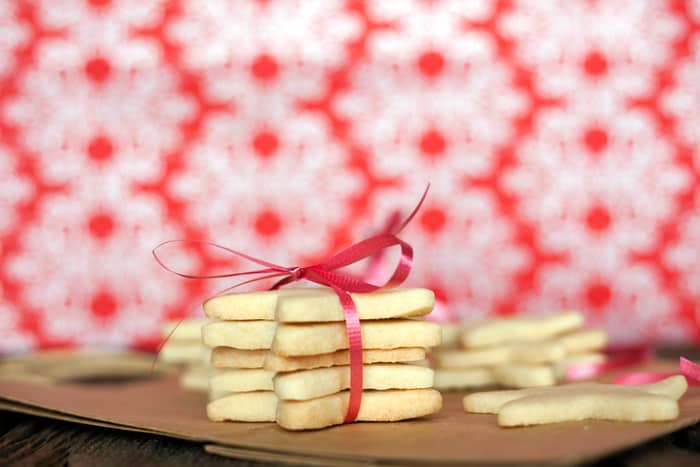 Most shortbread cookies are made with a ton of butter and eggs, but this time you can make it completely vegan without using any dairy! This recipe is a must to bring to your kid's holiday parties or even work parties for anyone with a dietary restriction to soy or dairy. Although it may have a low percentage of gluten, this 4 ingredient cookie recipe is a total treat for any occasion.
This 6-ingredient dessert recipe will have you wondering why you never made these with ingredients you already have at home! What is Christmas without some peppermint and chocolate to go together?
Cocktails and Mocktails
This diary-free Baileys (Irish cream) is my favorite holiday cocktail, and can help get you through the madness by starting with your morning coffee. It is also amazing on ice for a nice boozy treat. Pair this dessert cocktail with your favorite pastry for a brilliant feast.
Whether you're throwing a bunch of Christmas parties or drinking next to your tree alone, you are going to need a sweet and festive holiday cocktail to soothe the sou. 
Mulled wine is a classic cocktail for a fabulous Christmas feast! End the night on a high note with this unforgettable concoction. This is how classy people get wasted.
Looking for an egg-free dairy-free alternative to your favourite boozy holiday drink?! Perfect! This vegan egg nog is the perfect substitute, made with creamy cashews, cinnamon, nutmeg and rum to give you that signature flavour. Serve it chilled or warmed, spiked or virgin, this eggnog will get you egg-cited for the holidays!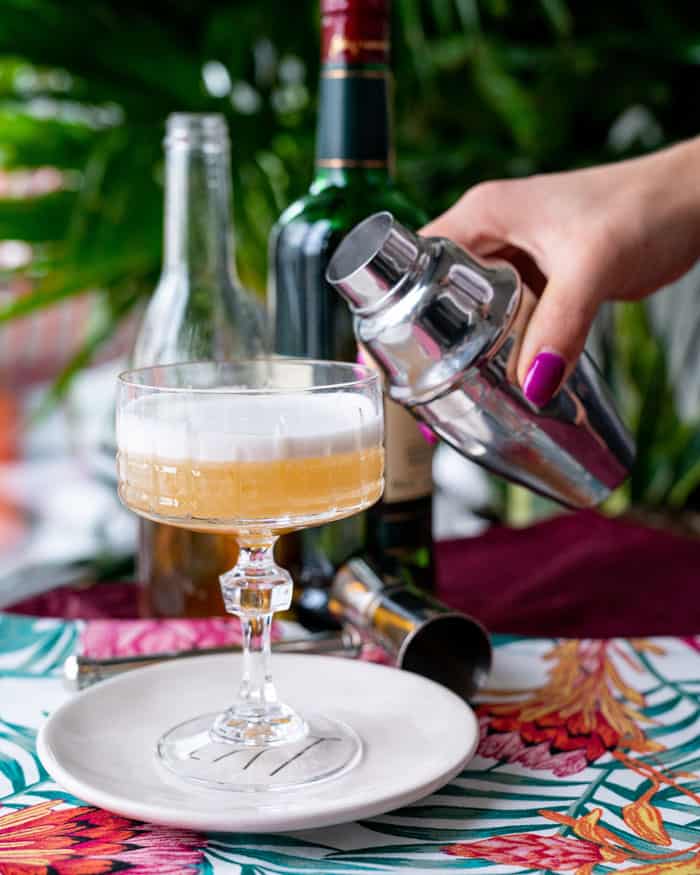 A Whiskey Sour is traditionally not vegan, because of the egg whites. However, I'll show you how to make a vegan whiskey sour recipe using aquafaba!
To make the Tiktok whipped coffee (aka dalgona coffee) vegan, all you need is instant coffee, sugar, and plant-based milk!
If you're looking to make your morning coffee more magical and fluffy than ever before, use this recipe to make velvety smooth, sweet coffee foam to your mug. Most popular coffee trends are originally made non-vegan, but leaving out dairy will not take away from the flavour and texture of this cold latte cloud. Spike this delicious coffee into a White Russian with some vodka. I promise you won't regret it!
*No animals were harmed for this feasting. Party animal approved.*
Summary of Recipes