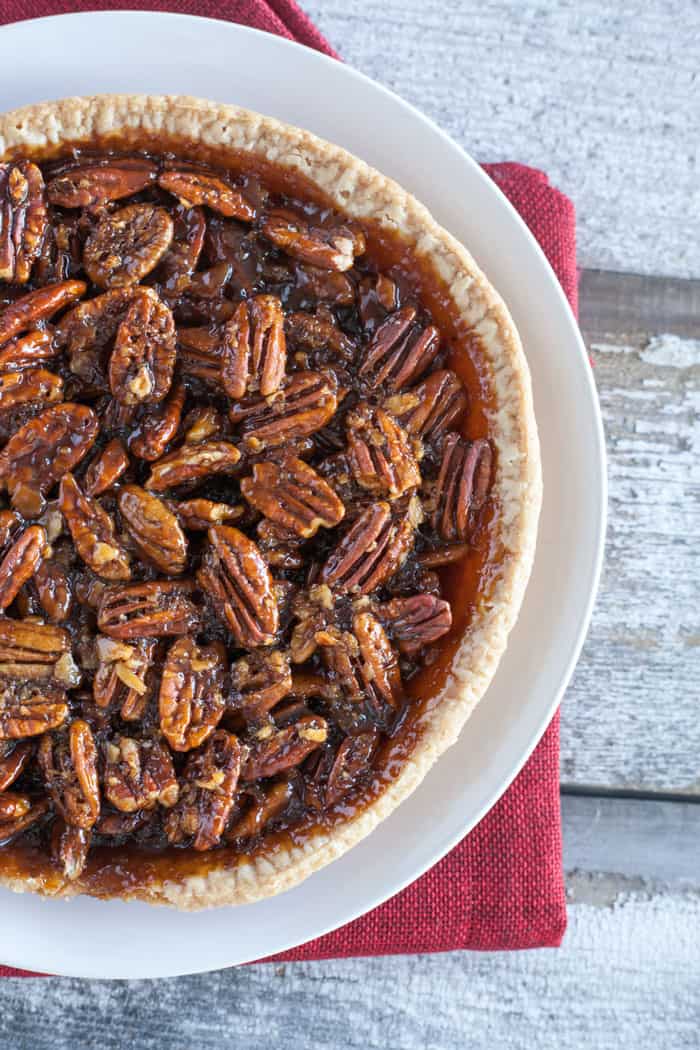 Vegan Pecan Pie Recipe | Easy Vegan Thanksgiving Recipe
There is something about pecan pie that really brings me back to my childhood holiday memories. It invokes the memory of moments revolving around family gatherings throughout the Fall and Winter, and the comforts of getting cozy inside with harvest style food. I remember eyeing up the pies that were set aside for our feast. I still get super excited when a fresh made pecan pie has been whipped up and stashed away for a special gathering. And so, low and behold, I present to you the vegan pecan pie recipe.
What makes this recipe different from the traditional pecan pie recipe is the vegan pastry dough base, the brown rice syrup to replace corn syrup, coconut sugar to replace regular refined sugar, and flax meal to substitute for eggs. I also highly recommend a vegan whipped cream or vegan vanilla iced cream to top it off.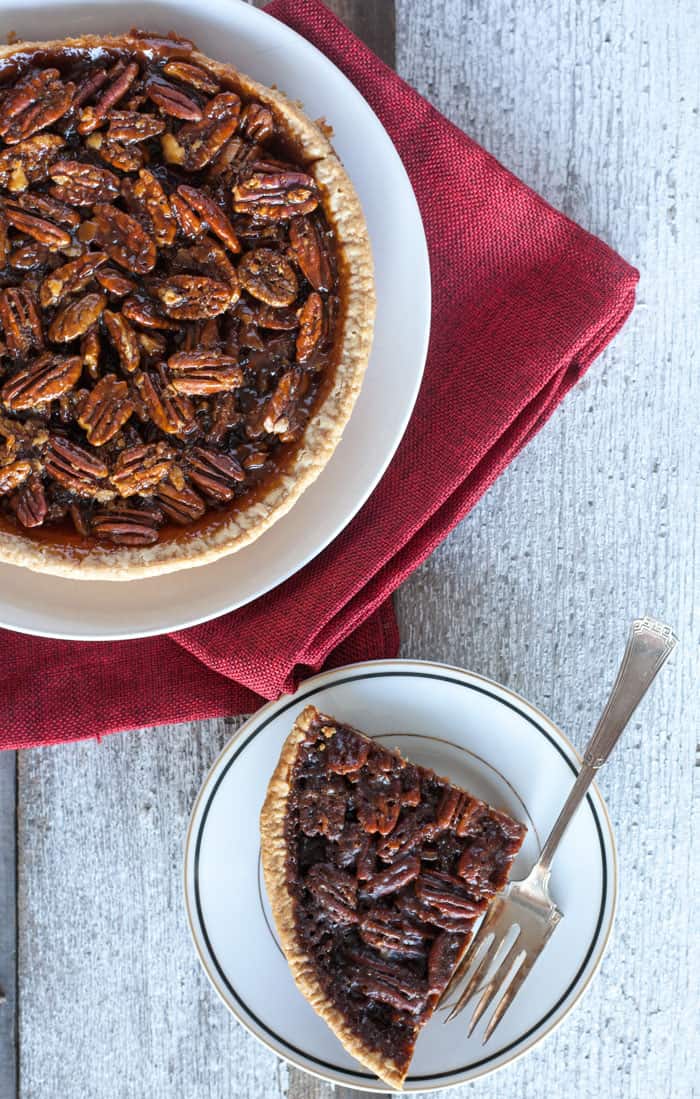 Vegan Pecan Pie Recipe | Easy Vegan Thanksgiving Recipe
Turning the traditional pecan pie recipe into a vegan approved dessert is not just 'pie in the sky' talk here. This delightful, down-to-earth dessert is easily achievable AND it's heavenly!
Instructions
Preheat oven to 350°F with a baking sheet on middle rack.
If using a vegan dough, roll out dough on a lightly floured surface with a lightly floured rolling pin into a 12-inch round and fit into a 9-inch pie plate. Trim edge, leaving a ½-inch overhang. Fold overhang under and lightly press against rim of pie plate, then crimp decoratively. Lightly prick bottom all over with a fork.
Chill until firm, at least 30 minutes (or freeze 10 minutes).
If using s store bought shell, thaw for 15 minutes and pierce shell with fork all over.
Preheat oven to 375F, and cook empty shell for 12 minutes. Set aside.
Meanwhile, melt butter in a small heavy saucepan over medium heat.
Add coconut sugar, whisking until smooth.
Remove from heat and whisk in brown rice syrup, crackers, vanilla, zest, and salt. Lightly mix flax eggs in a medium bowl, then whisk in brown rice syrup mixture.
Put pecans in pie shell and pour brown rice syrup mixture evenly over them.
Bake pie sitting on baking sheet until filling is set, 50 minutes to 1 hour.
Cool completely.