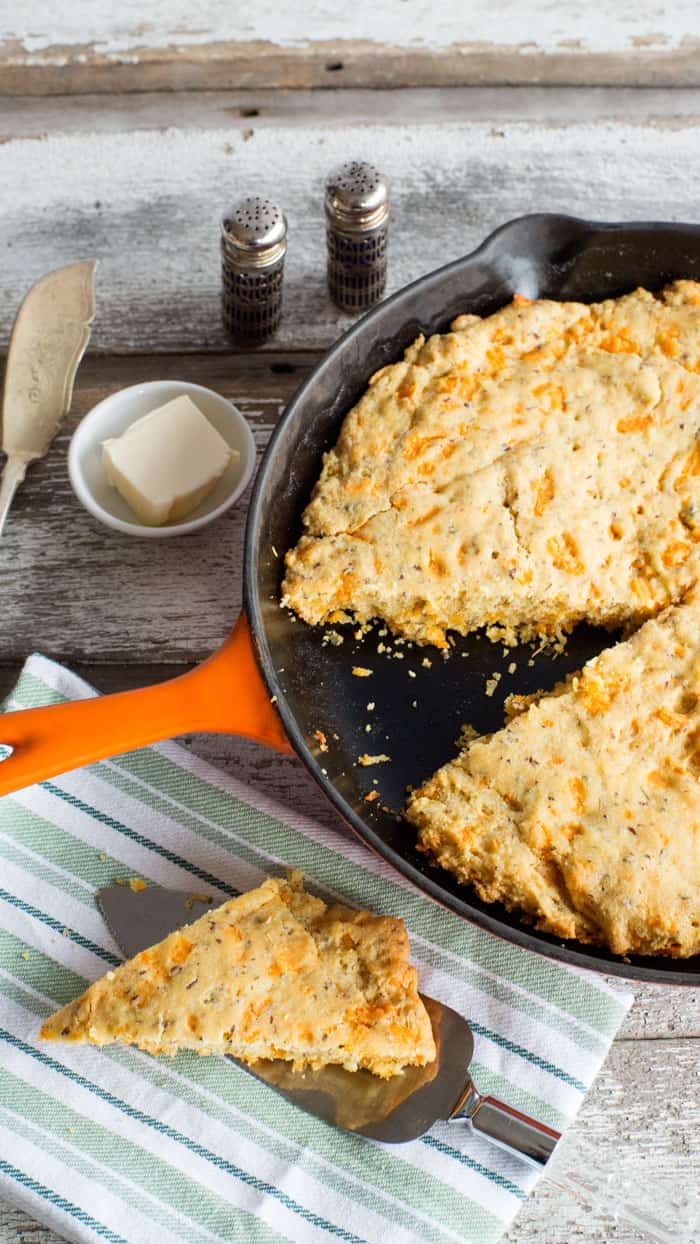 Cheesy Cornbread Recipe | Vegan Holiday Recipe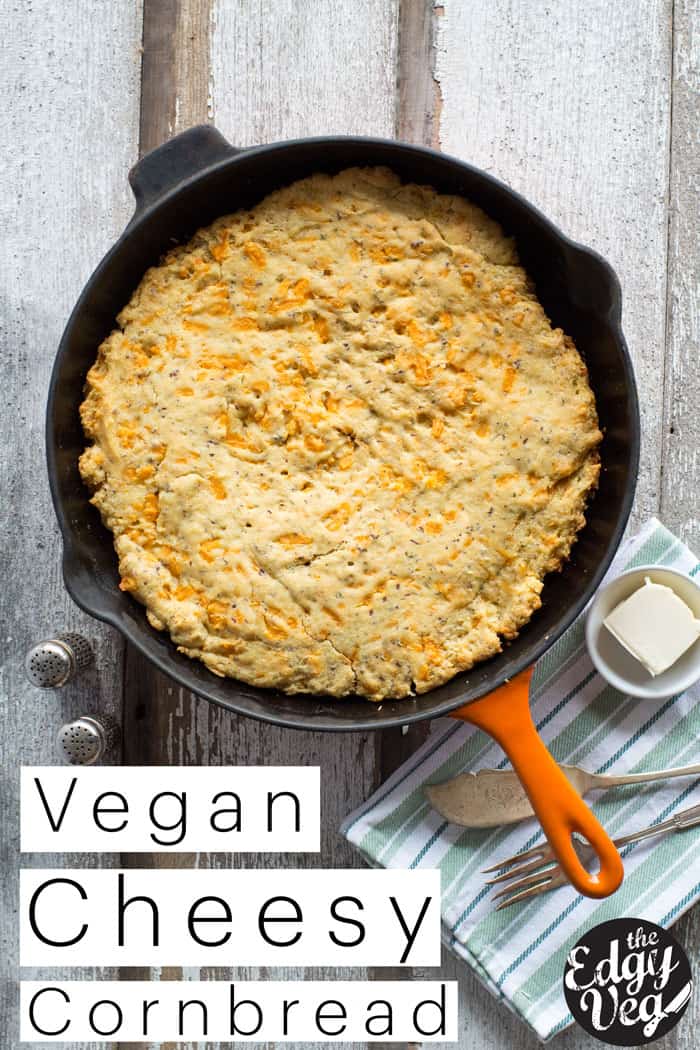 I love cornbread!! No seriously, I LOVE it! It's literally the best thing for soup ever! It's also an awesome Thanksgiving appetizer or starter to serve your guests while they wait for the main course. Pair this savoury, golden goodness with your favourite vegan soup for a scrumptious lunch, or eat it on its own for breakfast or as a snack. This skillet of happiness bread is herbed with sage (my favourite spice of all time), rosemary and a pinch of cayenne. You can totally leave that out if spice isn't your thing. If cheesy food also isn't your thing, you can leave out the vegan cheese as well, although, it don't recommend it since it really makes this magical vegan cornbread stand out from the rest of the boring, not cheese having vegan cornbread recipes out there on the internet.  Once it's done simply cut it into pieces and enjoy, this recipe take only 30 minutes total to make!  I'm a Canadian living in Canada, so I have already celebrated the Holiday of thanksgiving, but I would like to all my American readers, and viewers a very Happy Thanksgiving! Family is super important so hopefully you're spending the holiday with your loved ones!!!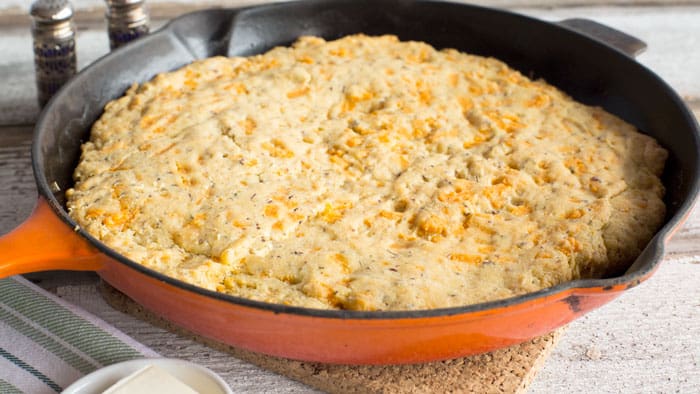 Cheesy Vegan Corn Bread
Vegan cheesy cornbread is not just a fantasy, it is a totally achievable thing. But brace yourself, because once this cheesy goodness comes out of the oven, it is hard not to devour it all. The slightly spicy kick will leave a taste in everyone's mouth that will leave them wanting more.
Instructions
Preheat the oven to 425.
Mix 1 Tbsp flax with 3 Tbsp water, and set aside.
Place ¼ cup vegan butter in cast iron skillet and heat on medium until the butter is melted and starting to bubble.
In a bowl, whisk together the corn meal, flour, sugar, baking powder and salt.
Mix in the flax egg, milk and coconut oil until well combined. I use a whisk while mixing the wet ingredients into the dry.
Fold in the vegan cheese.
Pour the batter into the hot iron skillet with the melted butter. Spread the batter evenly on the pan.
Place in the oven and bake for about 25 minutes.
Stick a toothpick in the centre to ensure it comes out clean.