Cheesy Vegan Corn Bread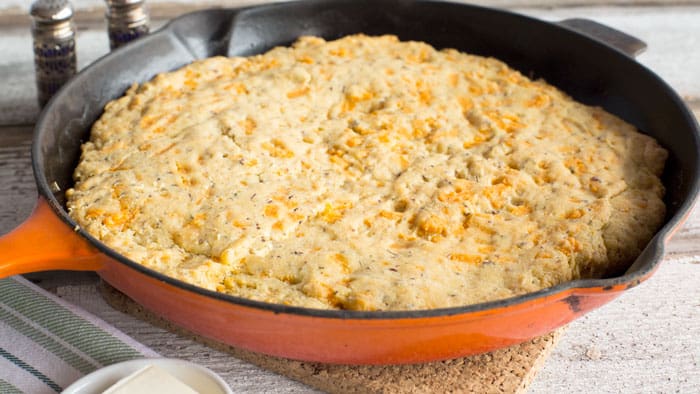 Preheat the oven to 425.
Mix 1 Tbsp flax with 3 Tbsp water, and set aside.
Place ¼ cup vegan butter in cast iron skillet and heat on medium until the butter is melted and starting to bubble.
In a bowl, whisk together the corn meal, flour, sugar, baking powder and salt.
Mix in the flax egg, milk and coconut oil until well combined. I use a whisk while mixing the wet ingredients into the dry.
Fold in the vegan cheese.
Pour the batter into the hot iron skillet with the melted butter. Spread the batter evenly on the pan.
Place in the oven and bake for about 25 minutes.
Stick a toothpick in the centre to ensure it comes out clean.