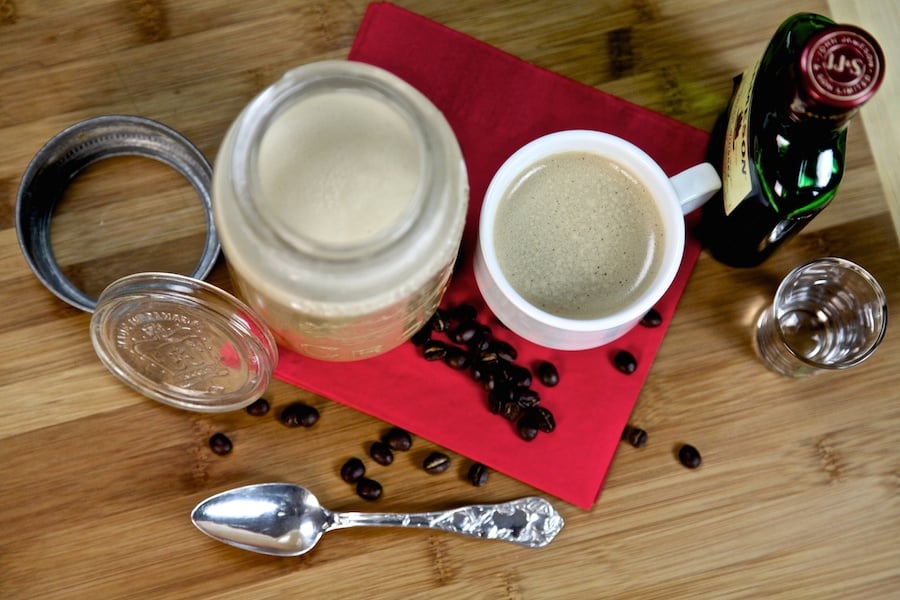 Vegan Baileys Irish Cream Recipe
Baileys. The lovely Irish cream you don't think about until the winter months hit. That's what happened to me. It wasn't until a few of my pals sat with their special coffees that I felt like I was missing out.
Coffee and Baileys is a classic winter drink that will warm your insides on cold afternoon.  I like to use a nice espresso or an espresso roast (drip coffee) so that the alcohol does not overwhelm the coffee flavor too much.
Once I was able to break down exactly what made Baileys so special, it was a no-brainer. I knew exactly what plant based ingredients I could use, to make it taste almost identical, or if I may be so bold—maybe even better than the original.
Vegan Baileys Irish Cream Recipe
Try this dairy-free Bailey's (Irish Cream) in your coffee or on ice for a boozy treat!
Ingredients
2 cups coconut milk, room temperature
¼ cup coconut syrup
2 tsp vanilla extract
2-3 shots of espresso, the good stuff
½ cup Irish whiskey, or to taste (I like Jameson)
pinch salt
Instructions
Combine all of your ingredients in a blender and blend till smooth. If you have small size blender you may have to do this in batches.
Adjust the sweetness and whiskey to taste, depending on how strong you like your baileys.
Transfer to a mason jar and keep refrigerated.
[youtube=http://youtu.be/DEwiC14jzyA]