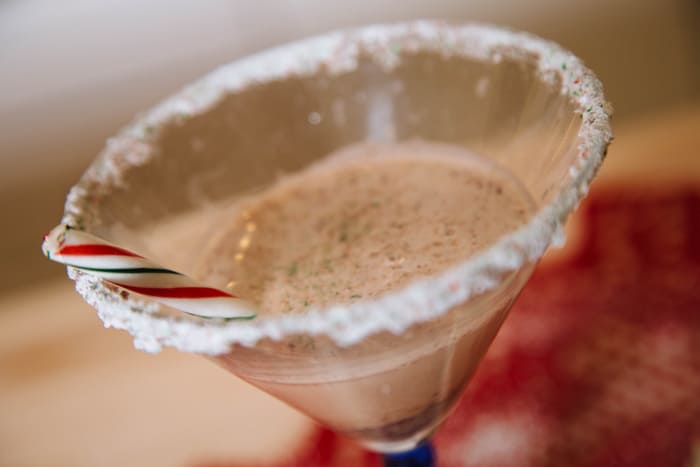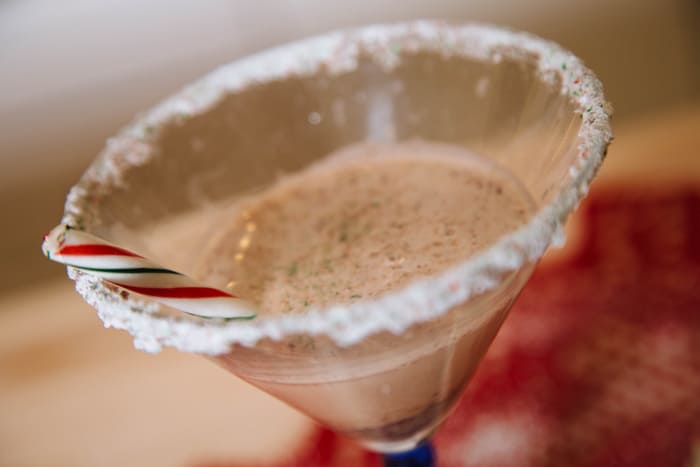 Whether you're throwing a bunch of Christmas parties or drinking next to your tree alone, you are going to need a sweet and festive holiday cocktail. I recently hosted a Holiday themed dinner party, and as always I managed to throw an item with childish-twist onto the menu. We are all adults and we love to drown our love (or hatred) for the holidays in booze. It was important for me to make everything form the food to the drinks playful, and one of the simplest, but most delicious items were these Candy Cane Martinis. They are tasty adult beverages with a cute and playful theme, and just happen to be named after James' favourite nickname for me. Plus, there are candy canes in it–duhh. So, if you're looking to wow your guests, but want to keep it simple, try out this easy martini recipe; I know you will love it!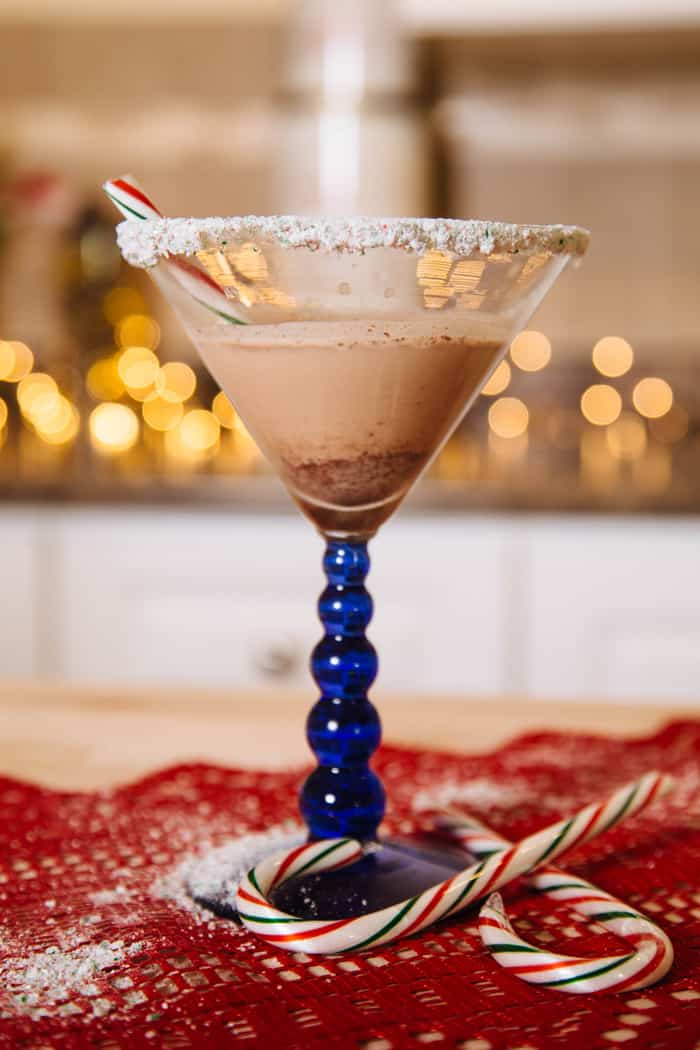 Candy Cane Martini
Say cheers to the holiday season with this creative Christmas cocktail. This Festive cocktail will wow guests but is also simple and fast.
Instructions
Using a food processor or mortar and pestle, process/crush candy cane until it reaches a consistency similar to that of dust.
Dip rim of martini glass into water or simple syrup and then dip into candy cane dust; set aside.
Combine almond milk or creamer, peppermint schnapps, chocolate syrup and ice cube in a martini shaker.
Shake vigorously for 10-15 seconds and pour into martini glass.
If desired, garnish with non-dairy whipped creamand a sprinkle of candy cane dust.