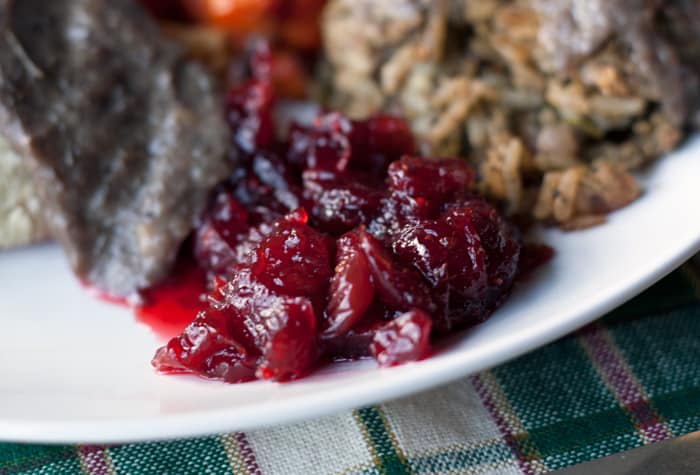 Step away from the canned cranberry sauce. There is no glory in using a can-opener as a prepping tool. Making cranberry sauce from scratch is insanely easy, it's crazy people don't make it at home! All it takes is 4 ingredients and a Thanksgiving or Christmas dinner guest that eats the stuff. In our home that person is me. I love the combination of sweet and savoury, while James hates the idea. That is fine, more for me!
I hope you and your family enjoy is super simple cranberry sauce recipe and have yourselves a very happy holiday!
Cranberry Sauce Recipe
This basic all natural homemade cranberry sauce is the perfect topping for Thanksgiving or Christmas dinner. Just a few quick and simple ingredients.
Instructions
Place all the ingredients in a sauce pan and cook on medium-high for 15-20 minutes or until most of the liquid has reduced – stirring occasionally.
You'll hear the cranberries popping – don't worry, that's what you want them to do.
Remove from heat and serve.
Notes
Cranberry sauce can be made days ahead and brought to room temperature or slightly heated before serving.