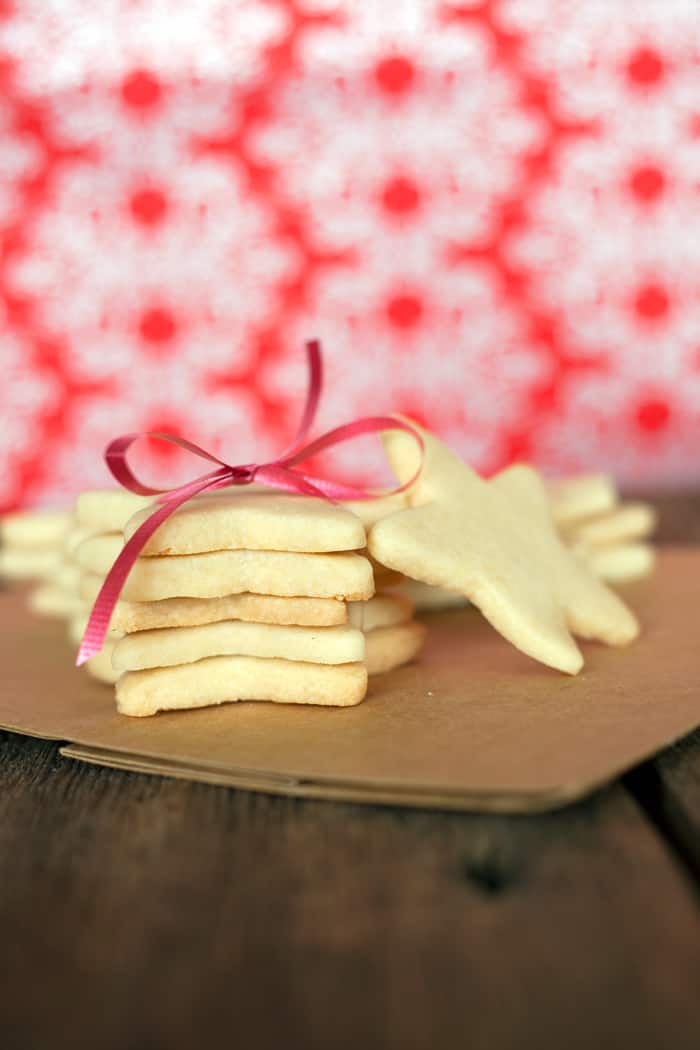 Shortbreads are one of my favorite Holiday cookies. You could say that my mouth is a world-travelling cookie connoisseur. Last week, I talked about some of my favourite German cookies; today we have these rich, tender, crumbly traditional Scottish biscuits.
In its most basic form, shortbread is made with just four ingredients, flour, butter, sugar, and pure high-quality vanilla extract. When I created this vegan version, I wanted to stay as true to that as possible, and I think I succeeded.
But… once you know the rules you can break them right?! Oh yes, and break them I did.
After perfecting the traditional cookies as seen in the recipe below. I took half of them and dipped them in melted chocolate—because, why not?! The butter center was a heavenly addition to rich dark chocolate. It's no wonder it's called royal shortbread.
With another batch, I added 1 Tbsp of instant espresso powder for a rich cappuccino favor to half, and added 1 Tbsp of finely chopped orange zest for a fresh citrus flavor to the other. I have seen cherries added to the batter and I have seen the batter piped! Are you starting to realize why this is my favourite cookie? I have probably consumed 2-3 tubs of vegan butter over the course of this month- but I am totally okay with it. Happy Baking!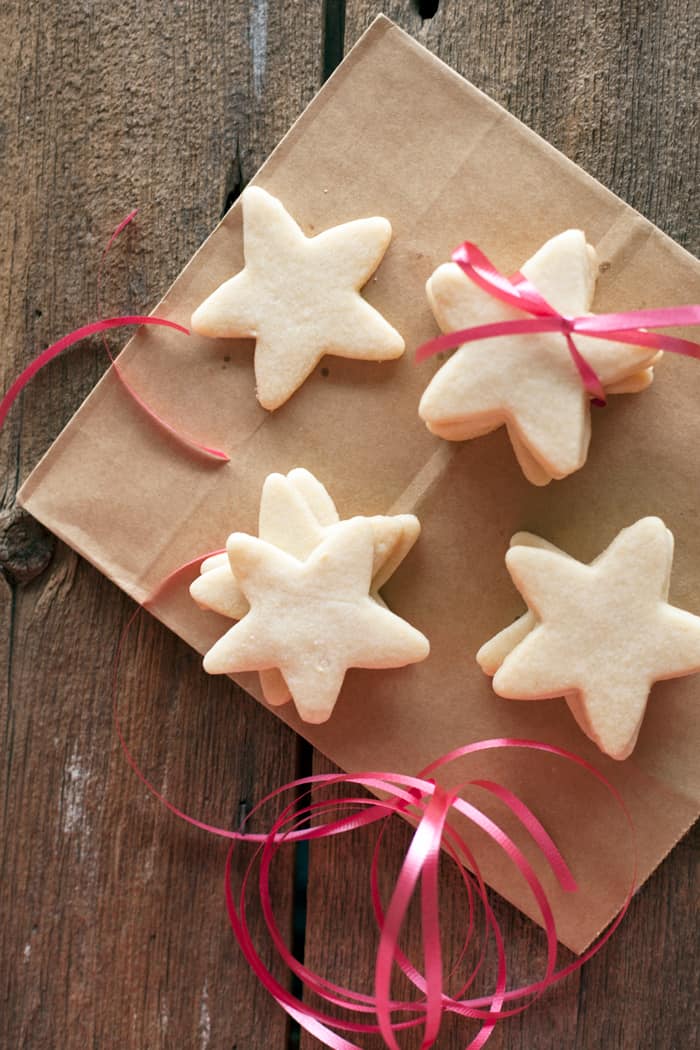 Vegan Shortbread Cookies
These delicious, buttery vegan shortbread cookies are so easy to make. It doesn't need to be Christmas in order to be tempted to quickly whip up a batch of these to nibble on. These vegan christmas cookies are so close to the real thing you can whip them up and no one will ever notice a difference.
Instructions
Preheat oven to 325 °F, and line a cookie sheet with parchment paper.
In a stand mixer or a large bowl, beat vegan butter until light and fluffy.
Slowly add sugar and beat again until fluffy, scraping down sides of the bowl.
Sift in flour and mix in vanilla extract. Mix until dough comes together.
Remove mixer and knead the soft dough with your hands.
Cover the bowl and freeze for 15 minutes to harden slightly.
After the dough is hard enough to manipulate, roll out the dough between two pieces of parchment paper and use cookie cutters to cut out cookies and place on the lined cookie sheet.
Bake the cookies for 18 to 20 minutes, until bottoms brown lightly. Check them often.
Remove from cookie sheet and allow to cool.