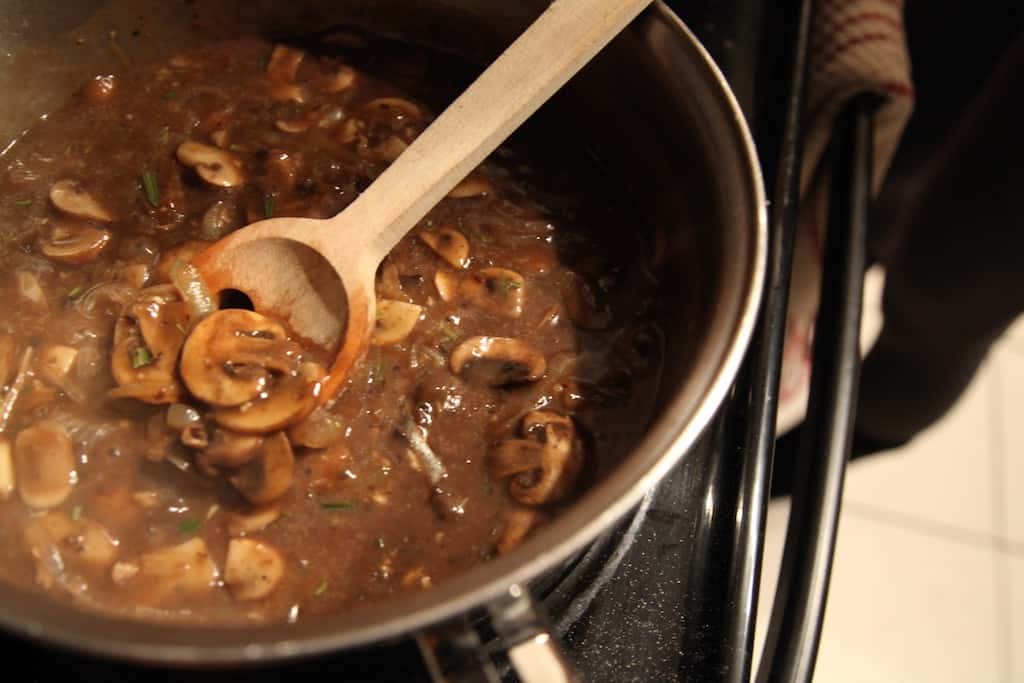 Mushroom Gravy
Mushroom gravy is a wonderful vegan gravy option that's easily made from from scratch. It is not as challenging as you might think, and can easily be whipped up last minute.
Ingredients
2 cups vegetable broth
¼ cup all purpose flour
1 small onion, finely diced
1 Tbsp coconut oil
1 ½ -2 cups cremini mushrooms, thinly sliced and chopped
2 cloves garlic, minced
1 teaspoons dried thyme
1 spring fresh rosemary, chopped
Pinch of salt
Pinch of white pepper
¼ cup red wine (for a white sauce, use white wine)
2 tablespoons nutritional yeast
Instructions
In a small bowl, mix the flour with 1 cup of vegetable broth until well dissolved. Once dissolved, add the remaining broth and mix. Set aside.
Preheat a pot over medium heat.
Saute the onion in oil until translucent, about 3- 5 minutes. Add mushrooms, garlic, rosemary, salt and pepper and saute for another 5 -7 minutes.
Add wine and bring to a boil. Let wine reduce for about 3 minutes.
Add the broth mixture and the nutritional yeast.
Reduce heat to medium and cook for about 20 minutes, stirring often.
Notes
Use this gravy at thanksgiving dinner, on poutine, schnitzel or on biscuits.
[youtube=http://www.youtube.com/watch?v=pU6UwFLI9Eo]