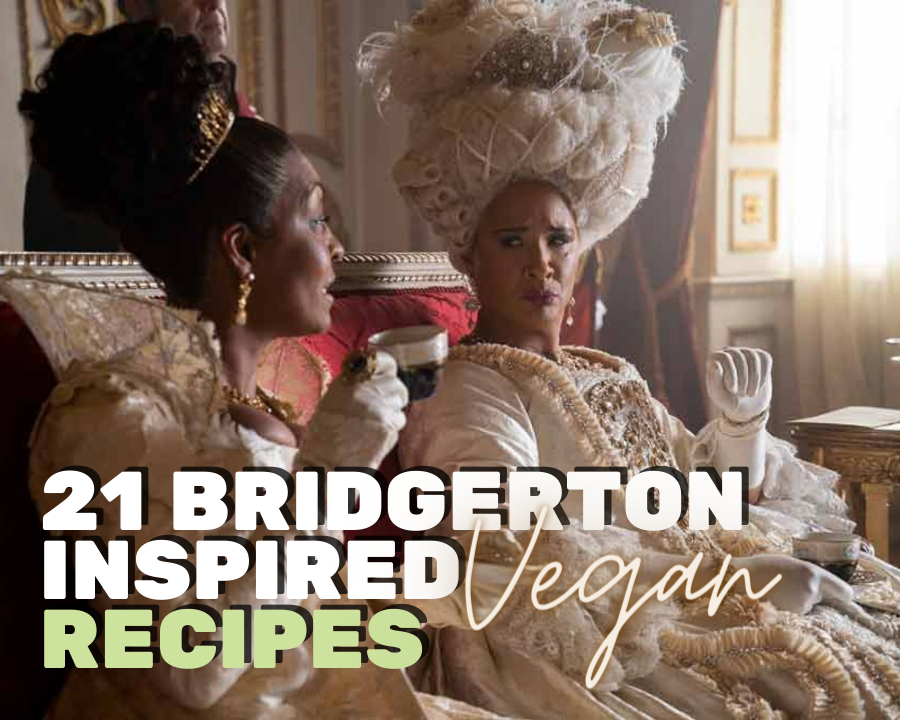 21 Bridgerton Inspired Vegan Brunch Recipes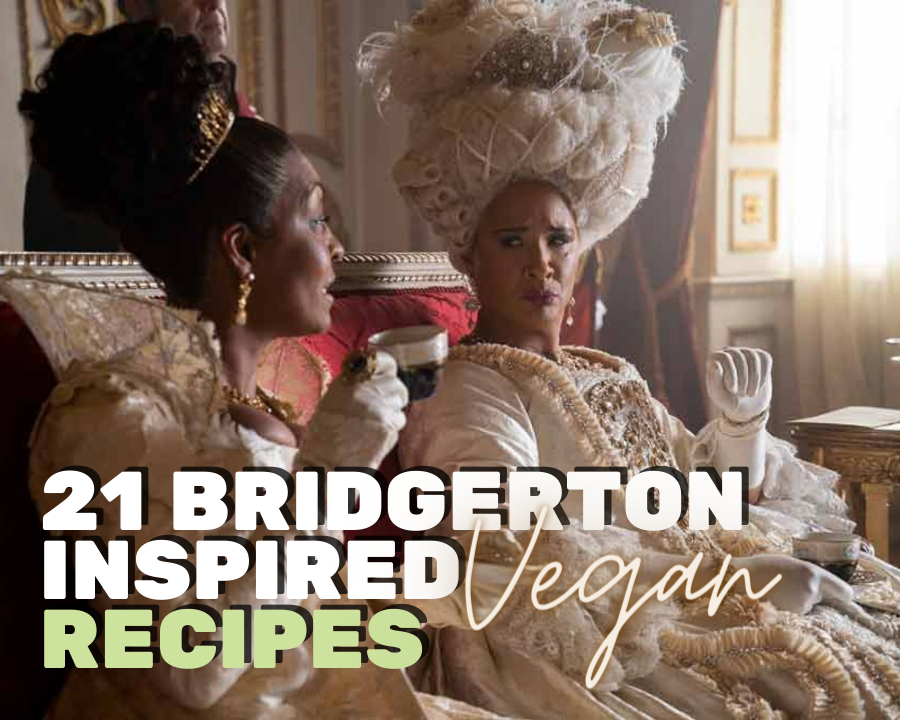 I have been obsessed with the show Bridgerton on Netflix! If you haven't watched this show already, it is content filled with comedy, drama, and romance that takes place in the 1800s where societal standards influenced by classism constructs the way people live. My favorite part about the series is the character development of the Bridgerton family who consistently overcomes the fear of societal standards in the pursuit of their own happiness. And of course, feeling inspired by this show, I wanted to create a list of my own Bridgerton-inspired Vegan food and compile a list of. "What the Bridgertons will eat at their Brunch table". I challenge you to start a Bridgerton-themed Brunch party this weekend for a picnic-Brunch with some of your closest friends and family. This list of 21 Bridgerton Inspired Vegan Brunch recipes is the perfect way to start your Spring festivities and celebrations.
21 Vegan Recipes Inspired by Bridgerton
This list of easy vegan recipe ideas is made for anyone looking for plant-based alternatives for fun Brunch recipes; whether you are a vegan or not-so-vegan, everyone can enjoy these 1800s British-inspired recipes. This list of recipes is the perfect excuse to host a picnic party and welcome the season of Spring. Whether you enjoy brunch or not, you will definitely have a great time turning some of your favorite non-vegan foods, vegan.
If you're looking for more Spring celebration recipes, get them here!
Who doesn't love homemade bread? This sweet and fluffy bread is definitely a crowd-pleaser for any tea parties and banquets that a queen will host. This popular vegan challah bread recipe replaces the eggs with aquafaba water from chickpeas! This makes the bread so much fluffier and healthier than the original version. And it pairs so well with any brunch items listed below. Get the recipe here!

If there are no lattes for brunch, was it really worth it? There is something really special about a latte, unlike coffee, it reminds you to slow down your weekend morning and helps you to soothe your soul with its creamy and sweet taste. This biscoff latte offers the perfect balance between earthy and aromatic flavors that will take you back to your favorite springtime day. Pair this recipe with any of your favorite butter cookies! It will enhance the experience. Enjoy hot or iced! Get the recipe here
A royal brunch has to have a bowl of fresh seasonal fruits you can enjoy with your favorite slice of bread. You can upgrade this recipe with the Challah bread you might want to bring to the picnic party or sourdough bread to add a more chewy texture to this fruit-explosive recipe. There is nothing more brunch-ready than whipped yogurt with some fresh fruits. This super simple and easy-to-make recipe can be made with any fruits that are in season and compliments the vibrant colors of Spring season. This will be the perfect instagram-able moment for your next picnic party. Get the recipe here!
Brunch is all about enjoying both the sweets from breakfast and savory from lunch. If you are bored of the classic french toast, this vegan custard toast will be your new favorite brunch staple. These are made with a thick slice of bread covered in sweet custard and delicious juicy fruits and additional toppings like ice cream and sauce. It is light, eggy and beautiful. Perfect for a royal brunch.  Get the recipe here!
A classic brunch is not complete without the eggs! Luckily for our vegan community, I have created this super simple vegan scrambled eggs recipe. To fancy up this recipe made from tofu, you can add any veggies, hot sauce, hollandaise sauce or any of your favorite breakfast toppings to make it your own. This must-try vegan scramble egg is also so convenient to have for meal preps and Brunch parties. Get the recipe here!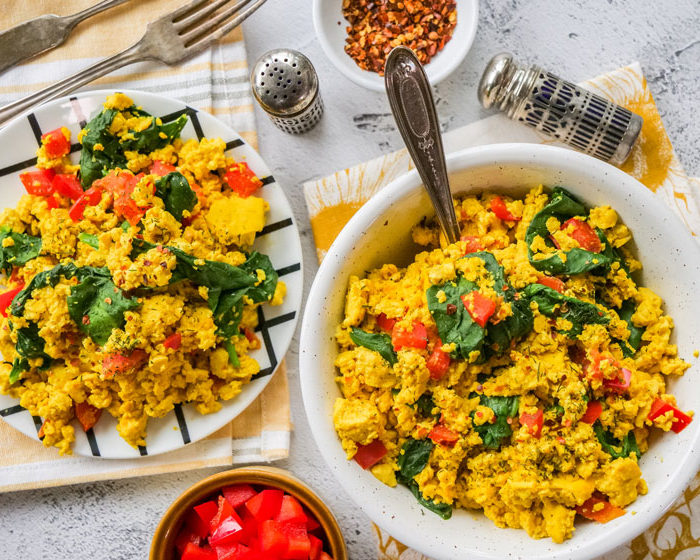 You can walk into any Brunch-serving restaurant and find an Egg's N' Benedict option on their menu. Although this sounds great, hollandaise sauce typically uses egg yolk, making it not-so-vegan friendly. Luckily, I have created a vegan hollandaise sauce that you can enjoy without harming the animals! This is a great vegan substitute for people who prefers a non-dairy alternative or might have eggs allergies. This sauce goes perfectly with the classic breakfast trio; vegan eggs, potatoes and toast! The richness of this sauce makes Brunch so much better. Get the recipe here!
Hmmm breakfast is not the same without freshly fried potatoes! Did you know that in order to achieve a healthy lifestyle, you need to fuel your breakfast with fiber and a high glycemic index? This means that you retain more energy throughout the day and keep you full for longer. This delicious breakfast recipe is not just a regular baked potato, but transformed into tater tots that are layered with vegan cheese, veggie meat, and homemade hollandaise sauce, This baked tater tot breakfast dish is the perfect dish to bring to a royal party! The queen approves of this timeless dish. So decadent and easy to make! Layer all the ingredients and pop them in the oven. You are ready for the best picnic of your lifetime. Get the recipe here!
Alternative recipe: Potato waffles

Are you more of a yogurt person for breakfast? Then this recipe is for you! I love a nice, light and fruity breakfast too! If you want to pass on all the luxury of crispy, greasy, cheesy and wholesome breakfast, try this Frozen Yogurt Park recipe! This easy frozen yogurt bark is the perfect, packable snack for your Spring fun! The best way to enjoy your seasonal fruits is to create more ways to enjoy it. Get the recipe here!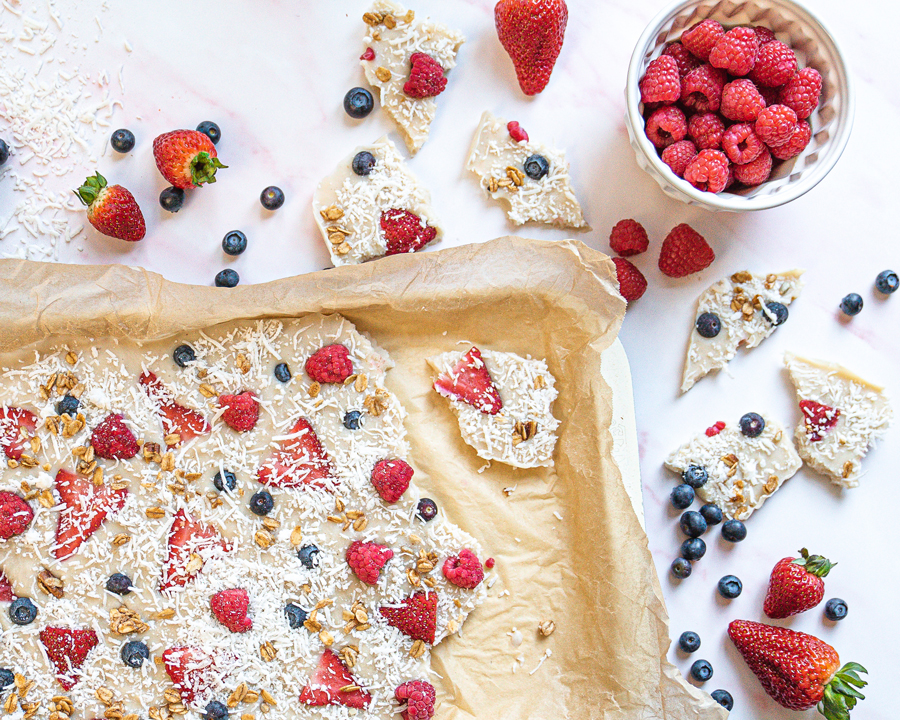 I have never seen a tea party without these simple cucumber sandwiches. Finger foods are a must because Lady Whistledown definitely needs to hear the gossip in between brunch times to get a story going. Simply using only a few ingredients. White bread, thinly sliced cucumbers and a thin layer of vegan cream cheese. If you are more of an on-the-go type of cook, this recipe is almost a fantastic cheat sheet to get an A+ rating on following suit with the theme. Get the recipe here!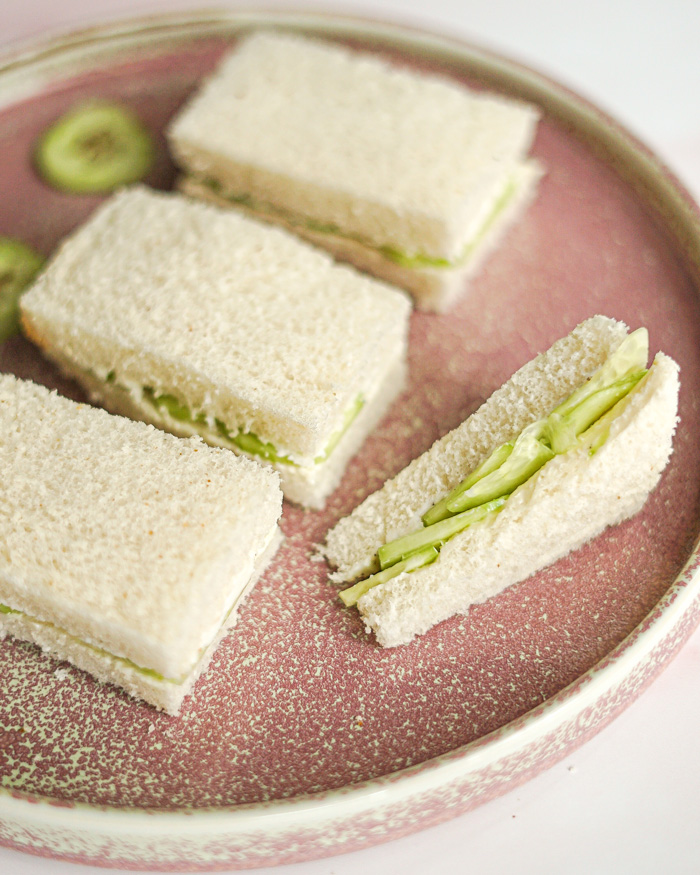 Creative problem solving is the best habit to foster when you want to make an impact without hurting others in the process. We are taught to eat our meals a certain way because for many generations, we believed that sliced smoked salmon on a bagel with cream cheese was such a prestigious food to eat for breakfast. But how is anything that can hurt the environment, people and animals add value to food? I know it's not so easy making a transition and breaking traditions of foods passed on through generations,but I believe that we can make progressive changes by inventing the possibilities of vegan alternatives to foods we already love and enjoy. You can try this, Vegan Carrot Lox that I guarantee tastes just lke smoked salmon! Now you don't have to "give-up" the taste of salmon, but introduce the same taste in different forms. Pair this masterpiece with homemade vegan cream cheese and you have yourself the perfect smoked-carrot bagel with cream cheese for breakfast and lunch. Get the recipe here!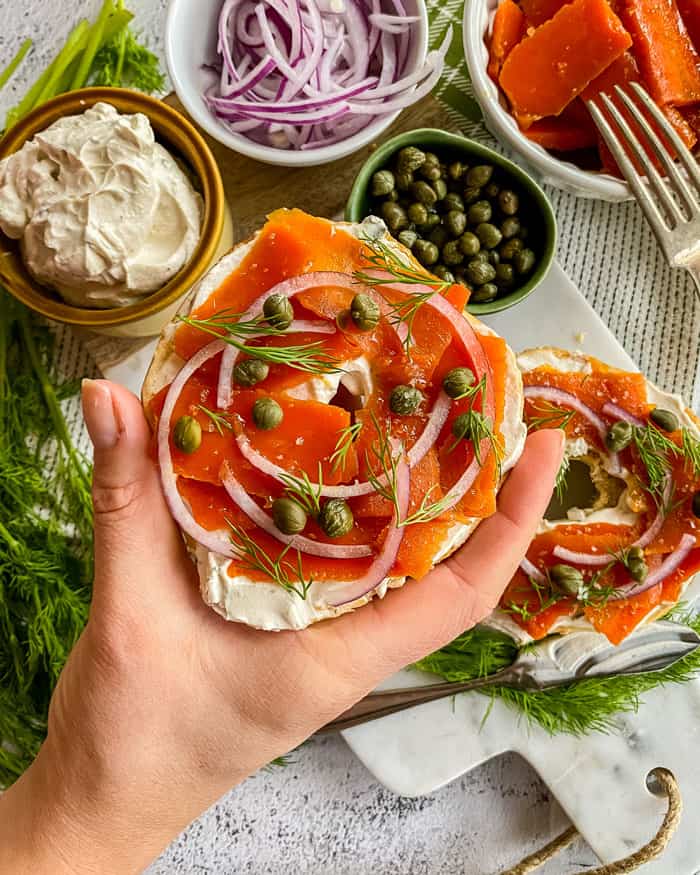 If you prefer something more chewy with texture than the soft Vegan Challah Bread I have mentioned on this list, you have to try this no-knead bread recipe. Althought this recipe takes longer to make, this is the perfect beginner recipe because it takes less effort, less ingredients and looks beautiful when it comes out of the oven. You just might have a little obsession with making bread after this experience. Make sure to combine the ingredients the night before and let the dough rise before baking then simply serve in with your favorite platter. The simplicity in this recipe pairs so well with your favorite sandwich toppings, or enjoy with a classic combination of extra virgin olive oil and my homemade balsamic glaze. Get the recipe here!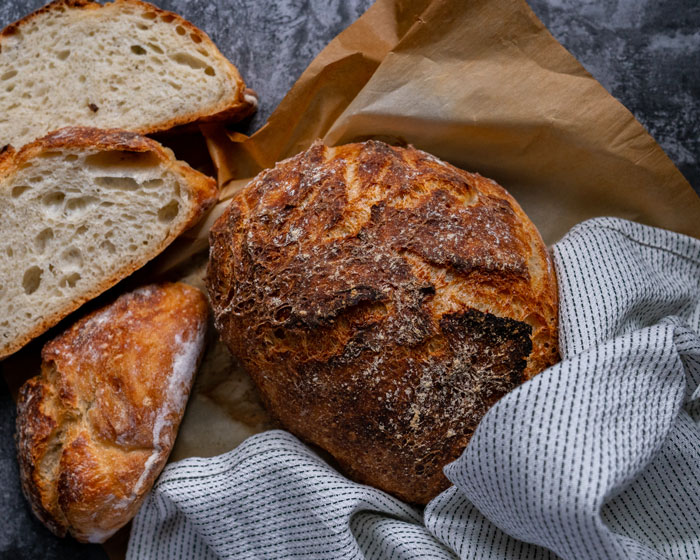 What is a Bridgerton tea party without cookies for dessert! Not just any type of cookes, but Strawberry Lemon Cookies. This elegant, garden-fresh cookie recipe screams for Spring picnic party at the Bridgerton Gardens. These are the most vital snack to bring because the last bite of every great brunch party is the most memorable one. Pack your royal guests with sweet and decadent treats to leave a lasting impression. They will love it! Get the recipe here!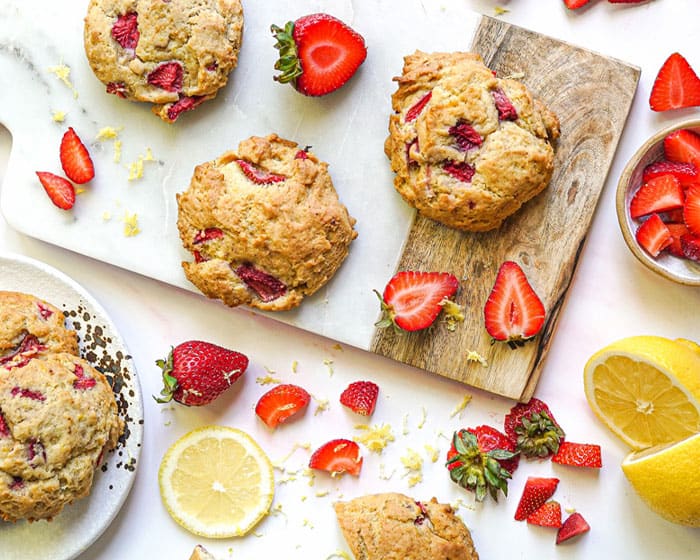 In between all the fun family games like the Pall mall, I am sure that the Bridgertons and the Sharmas needed to snack on some homemade fresh granola bars to fuel their bodies with energy. Back in the 1800's before the invention of plastic ruined our lives forever, I am sure granola bars were made a little healthier, with natural sweeteners like dried cranberries and chocolate. Then mixe the ingredients with oats and you have a fibrous, delicious bar that is the perfect snack to eat in between your intense sporting activities. Maybe sneak a bar or two to the horse race tracks. Get the recipe here
If you want to try a low-maintenance pancake, try these sheet pan pancakes! You can easily carry this tray to picnics and make it customizable with any toppings you'd like! If you only have less than 15mins to get ready for your get-together with your friends and family, grab your favorite pancake batter and favorite fruit mixes. Get the recipe here!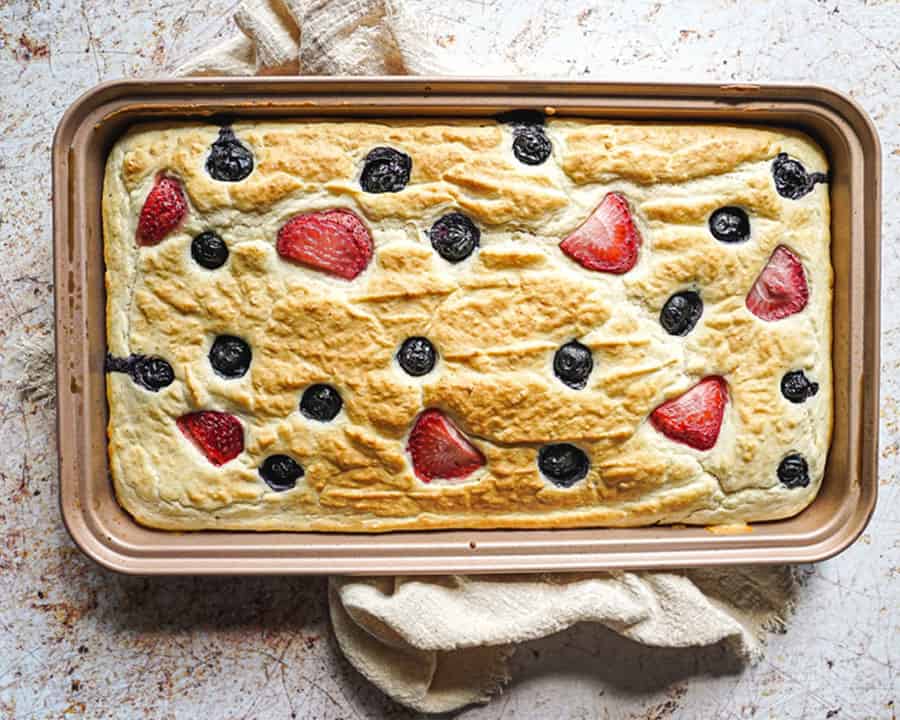 Scones are a must in a royal tea party. These buttery, soft, and bite-sizable treats are Bridgerton's favorite treats. If you have never tried scones for breakfast, it's probably because it's not vegan-friendly. Luckily, I have created this delicious vegan breakfast scone using vegan cheese, plant-based milk, and vegan butter to make your scones dairy-free. Why not use crumbled vegan sausage to make it extra savoury! Eat them fresh out of the oven, and you will taste the most fluffy and buttery scone goodness. Get the recipe here!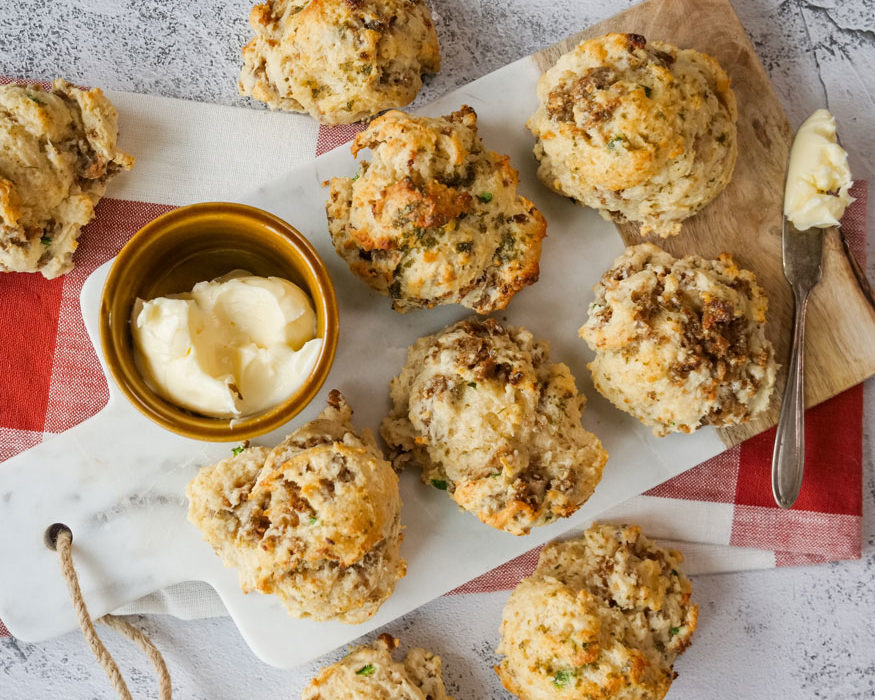 Luckily, there were no pigs involved in making this recipe. However, we made this recipe using just 5 ingredients you can easily find at the grocery stores! This quick-to-make vegan recipe is a crowd-pleaser and pairs so well with the rest of the brunch menu on this list.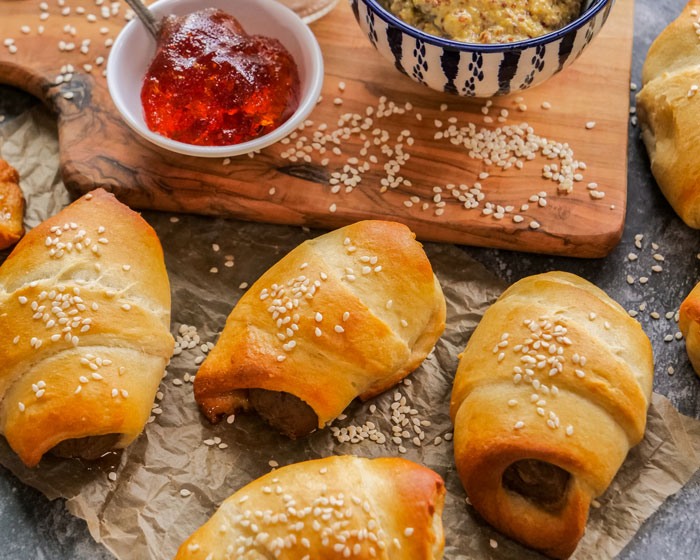 The vegan cream cheese filling is just heaven on earth. Nothing goes better with carrot cake than this sweet tangy frosting. If you are looking for a dairy-free alternative to your favorite cake or cookies, this is a great alternative. You can make this ingredient from scratch using easily accessible ingredients like apple cider vinegar, lemon juice, and salt. Super simple, yet highly decadent. Enjoy this unique flavor of cream cheese frosting, the Queen loves it! Get the recipe here!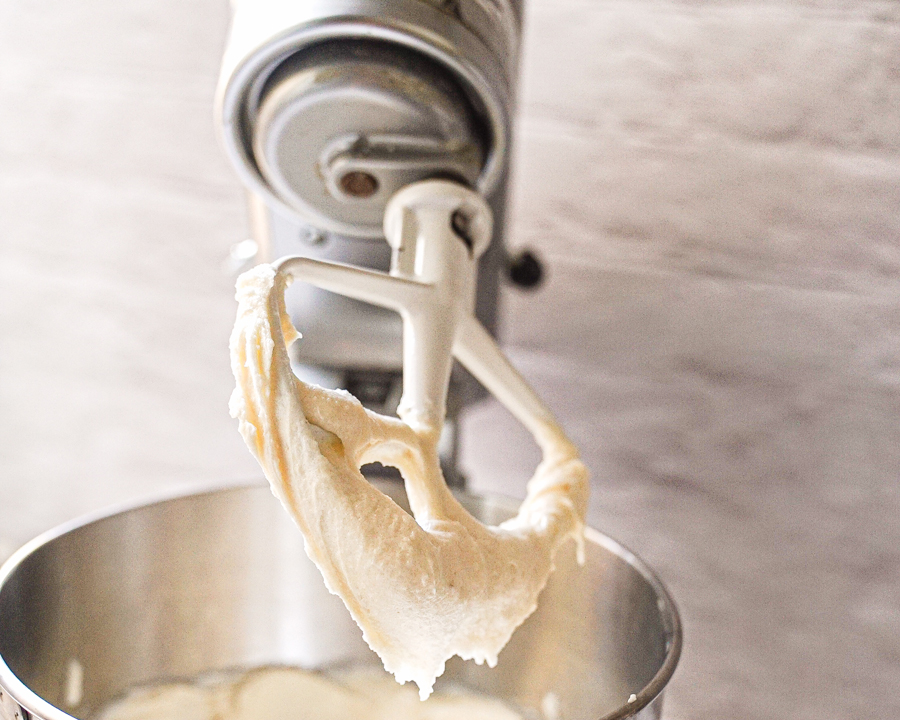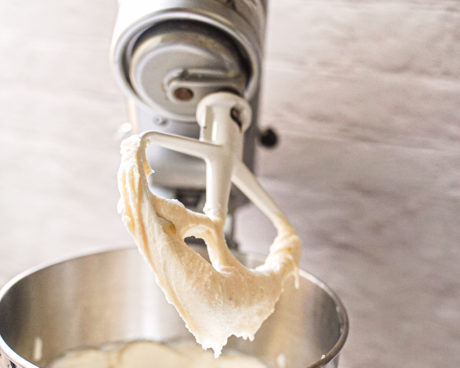 Have you ever had pop-tarts growing up? If you are a 90's kid, you definitely had tried these delicious recipes from the frozen aisle section. I remembered trading my snacks with the other kids to get these Pop tarts. Now you can enjoy your own Vegan Toaster Strudels that tastes even better than any other students or pop-tarts you might have brought to school for lunch. Because we are part of the beloved Bridgerton family, I am going to show you how to make these fruitfully explosive and crispy strudels that will probably be the first ones to disappear from in the crowds.  These are perfect for something sweet to add to brunch! You can swap out the fruit filling for anything you like. A little dab of cream cheese frosting is great on here! Get the recipe here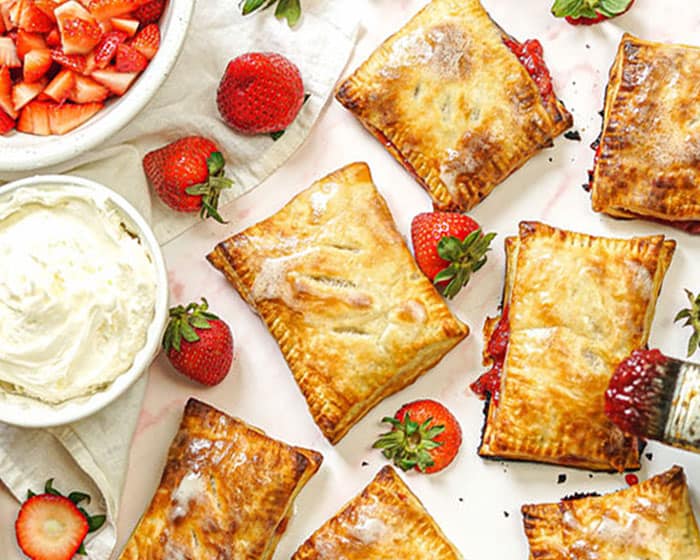 Brunch is all about going ALL OUT with your bread game. For this Bridgerton-themed series, I am going to show you how to make fluffy and fresh blueberry bagels recipe using only 8 ingredients in less than 30 minutes! You can take this blueberry bagel recipe and make it your own by swapping the blueberries for any of your favorite dried fruits or even chocolate chips (if you have a morning sweet tooth)! What is a bagel without homemade vegan cream cheese?. Get the recipe here!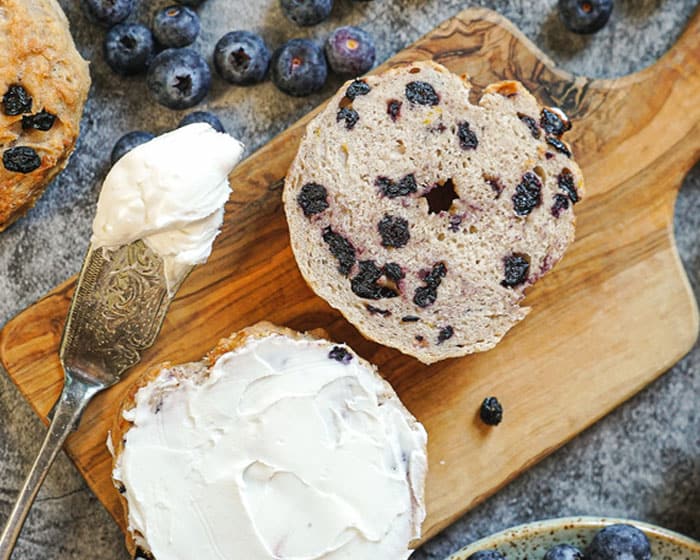 Europeans are well known for their diverse set of pastries. If I grew up in the UK, all that I would have for breakfast are breakfast pastries. These are highly addicting and absolutely delicious. The different combinations of flavors you can make with these are endless. This savory breakfast pastries are the perfect way to add a little savory to a day full of sweets. They are bright and light and perfect to start your busy day. Get the recipe here!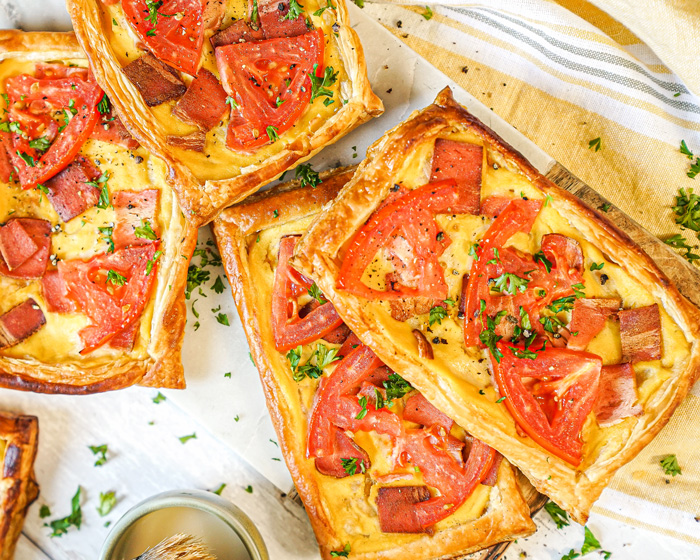 Using Biscoff cookies, dark chocolate chips, bananas, flour, and a few simple ingredients, this banana bread recipe screams royalty! Its rich, sweet and dangerously addicting flavor is the perfect recipe to end this Bridgerton-inspired picnic series. This is the best banana bread recipe I have ever made. Enjoy this recipe with the biscoff latte and you've got a whole set of unforgettable recipe ideas.
Get the recipe here!
Easter Brunch Roundup
Here I've included over 20 easy vegan recipes to make vegan Easter brunch; everything from classic brunch foods to sweeter treats!
Instructions
Plan which easy vegan recipes you want to make.
Gather all your ingredients.
Enjoy your delicious vegan meals!
Hi! I'm Candice aka The Edgy Veg
!  I veganize popular food recipes for vegans, plant-based diets, eco-conscious eaters & people who are trying to eat more plants over… y'know animals or by-products of animals. I hope you enjoy this tasty vegan recipe!

Looking For More Vegan Recipes?
Made this recipe? Let me know what you think by leaving a ★★★★★ star rating & comment below. It truly helps me & I really appreciate any support! Feel free to share your food photos on social and tag me @edgyveg so I don't miss it!