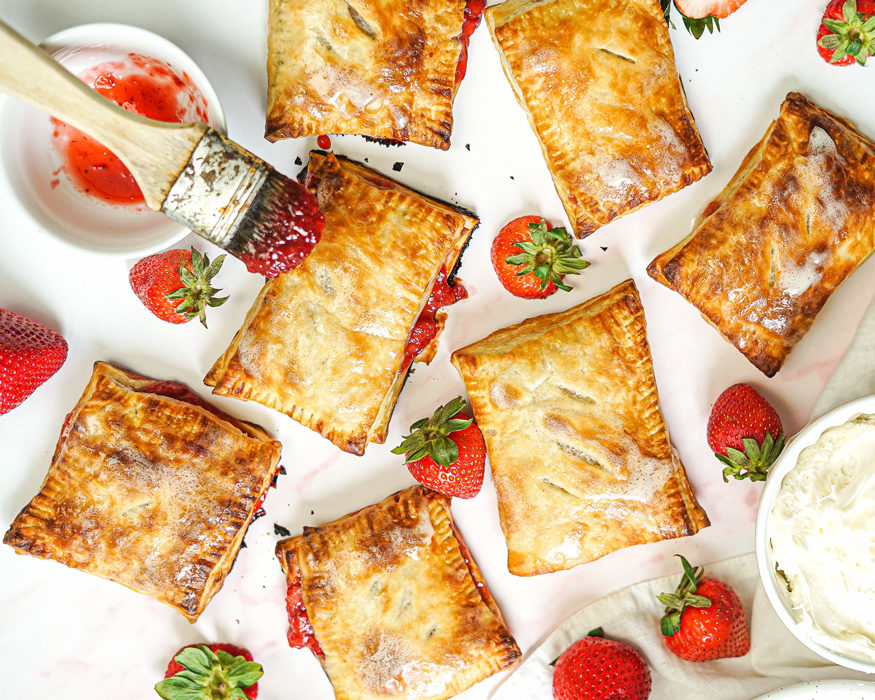 Vegan Toaster Strudels Recipe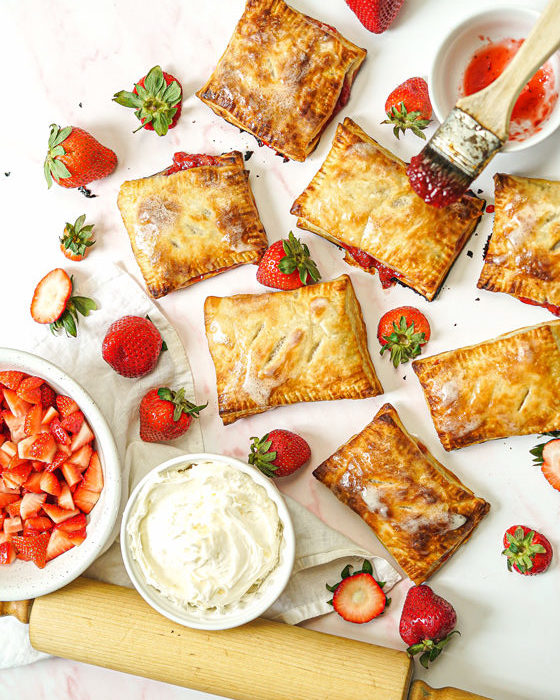 This vegan toaster strudel recipe is super easy & quick! Using 7 ingredients in 20 mins, you can make delicious homemade toaster strudels!
In this recipe, I'll show you how to make a simple homemade vegan toaster strudel that you can make and toast whenever you want them! These are super tasty vegan pastries that you can make for dessert, breakfast or whenever!
Related Recipe: Vegan Portuguese Custard Tarts
Homemade Toaster Strudels
VEGAN & NUT-FREE
This vegan toaster strudel uses easy and affordable store-bought ingredients like puff pastry, jam and vegan cream cheese frosting (click here for my homemade recipe). All of these things are often coincidentally vegan, make sure you check the ingredients. This recipe is easy to customize with your favourite jams and jellies! Try blueberry or even a chocolate filling!
Related Recipe: Vegan Savoury Scones
INGREDIENTS FOR VEGAN TOASTER STRUDELS:
KITCHEN EQUIPMENT I USED:
Full Recipe Here
Vegan Toaster Strudels
This vegan toaster strudel recipe is super easy & quick! Using 7 ingredients in 20 mins, you can make delicious homemade toaster strudels!
Serves:
Approx 12 pastries
Instructions
Preheat oven to 400F.
In a small saucepan, heat diced strawberries, strawberry jam, and lemon over medium-high, stirring constantly, until just before a boil. Remove from heat.
In a small bowl or cup whisk together soy milk and maple syrup. Set aside.
Lightly flour a work surface and roll out the puff pastry into a square about ⅛" thick. Using a knife, cut out 3-inch x 4.5-inch rectangles.
Place ½ of the rectangles onto the prepared cookie sheet and brush the edges with soy milk mixture.
Spoon roughly 2 tbsp of the diced strawberries into the center of the rectangles.
Place a second rectangle on top of each and use a fork to crimp the edges.
Brush each pop tart with a bit of soy milk mixture and cut a small vent slit.
Bake for 15 minutes, or until golden brown.
Drizzle with cream cheese frosting and enjoy.
Nutrition Information
Serving size:
1
Calories:
120
Fat:
7.9g
Carbohydrates:
10.5g
Sugar:
1.5g
Fiber:
0.6g
Protein:
1.6g
Are toaster strudels vegan?
Toaster strudels are not vegan.  When you look at their label it says that they contain milk, and may contain traces of egg. Read above to learn how how to make vegan toaster strudels.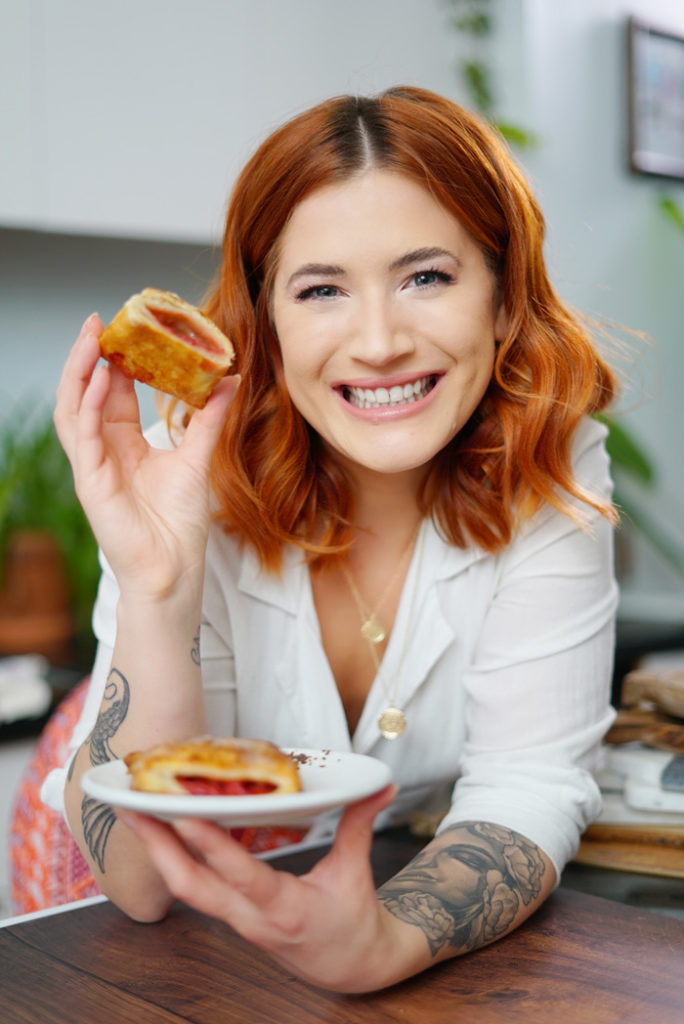 ---
Hey I'm Candice aka The Edgy Veg – I veganize popular food recipes for vegans, plant-based diets, eco-conscious eaters & people who are trying to eat more plants over… y'know animals or their by-products. I hope you enjoy this tasty vegan recipe!
---
Looking For More Vegan Breakfast Recipes?
Made this recipe? Let me know what you think by leaving a ★★★★★ star rating & comment below. It truly helps me & I really appreciate any support! Feel free to share your food photos on social and tag me @edgyveg so I don't miss it! 
Share My Recipe on Pinterest!