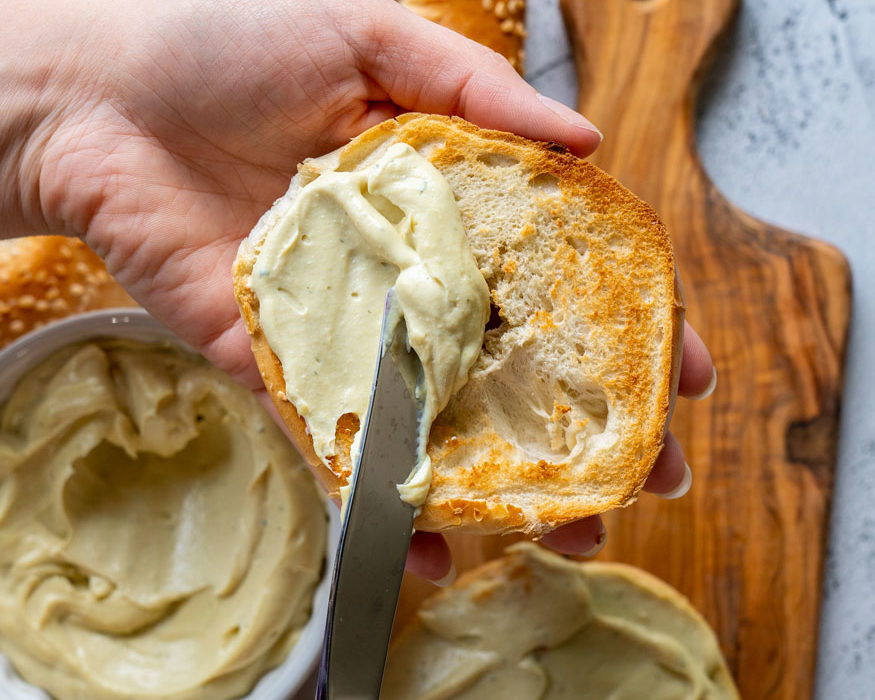 Tofu Cream Cheese (Vegan Recipe)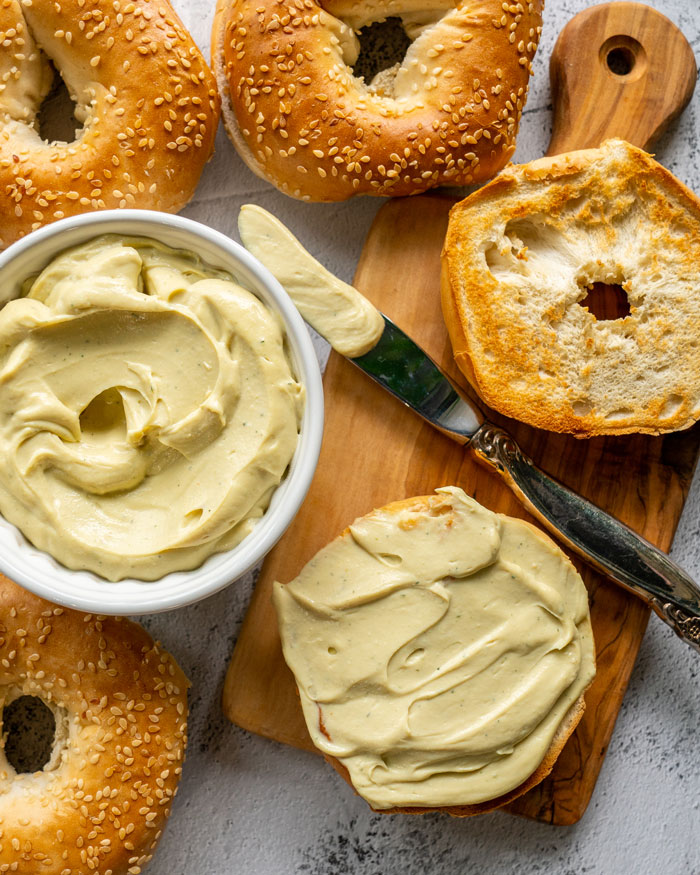 Cream cheese is traditionally not vegan, but that doesn't mean you can't make a simple tofu cream cheese at home using vegan ingredients. This vegan tofu cream cheese can be whipped up within 7 minutes.
I'm all about making vegan versions of cheese products including Vegan Feta Cheese, Vegan Mozzarella Cheese, and Vegan Nacho Cheese. And as per requests of many readers, I wanted to share my vegan cream cheese recipe.
Here is an easy way to make a creamy, whole foods cheese replacement using tofu and pantry staples, so you can enjoy creamy, cheesy goodness while saving money and without leaving the house.
Related Recipe: Everything Bagel Seasoning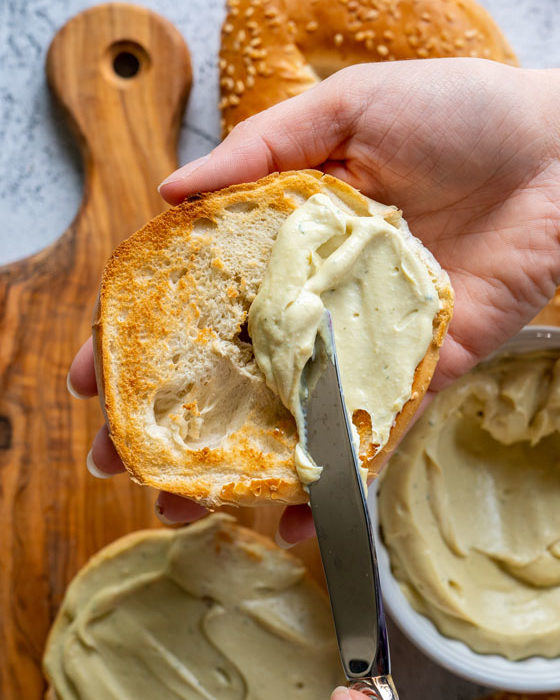 TOFU CREAM CHEESE
DAIRY-FREE | NUT-FREE | GLUTEN-FREE
This easy tofu cream cheese recipe is a simple way to make any bagel, pasta, or dessert (tofu frosting) more creamy and full of flavour. Store in the fridge for up to 7 days, or freeze it, and use in countless recipes!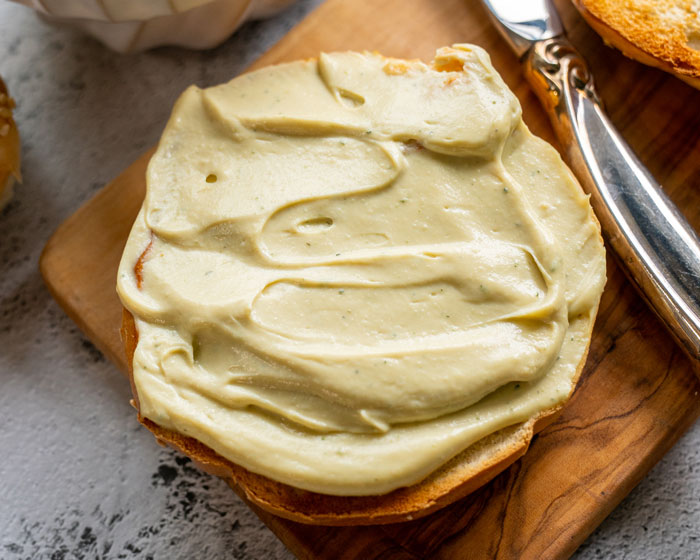 How To Make: Vegan Cream Cheese
INGREDIENTS FOR TOFU CREAM CHEESE (VEGAN):
OPTIONAL CREAM CHEESE FLAVOURS:
KITCHEN EQUIPMENT I USED:
Related Recipe: Best Vegan Feta Cheese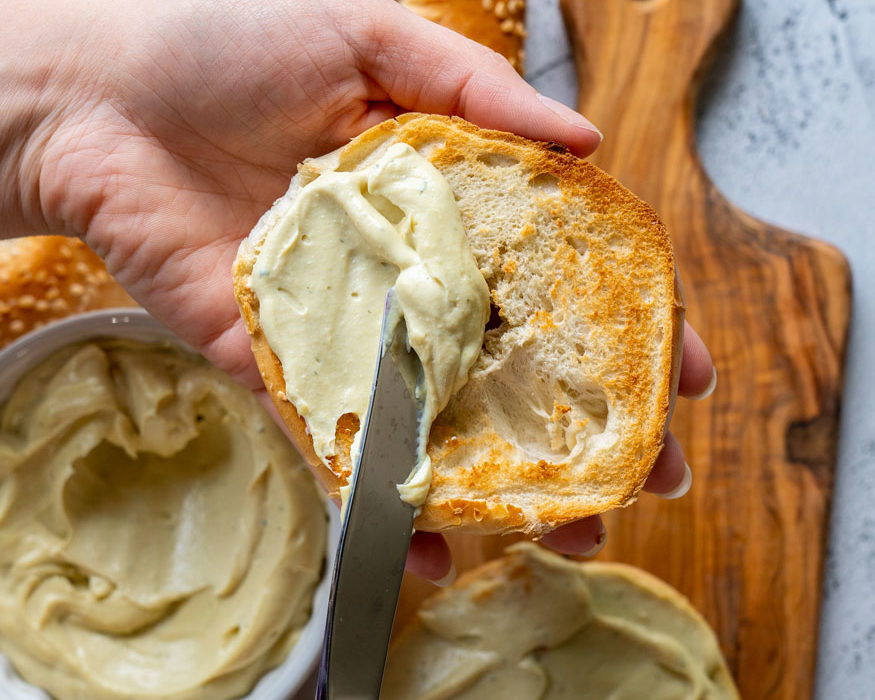 Tofu Cream Cheese (Vegan)
A simple tofu cream cheese at home using vegan ingredients. This vegan tofu cream cheese can be whipped up within 7 minutes using simple ingredients.
Instructions
Place tofu, nutritional yeast, miso, coconut oil, lemon juice, apple cider vinegar, salt, onion powder, garlic powder, and dried dill in a blender or food processor and puree until very smooth, scraping down the sides.
It gets quite thick, so you will need to help it along with a damper or wooden spoon. This may take some time, let it blend.
Taste and salt as needed.
Place tofu mixture into a sealable Tupperware or bowl. Cover and place in the fridge.
Spread onto your favourite bagels, or crackers or use in recipes.
Nutrition Information
Serving size:
¼ cup
Calories:
42.8
Fat:
1.8g
Carbohydrates:
1.8g
Sugar:
0.58g
Sodium:
72.8mg
Fiber:
0.75g
Protein:
4.75g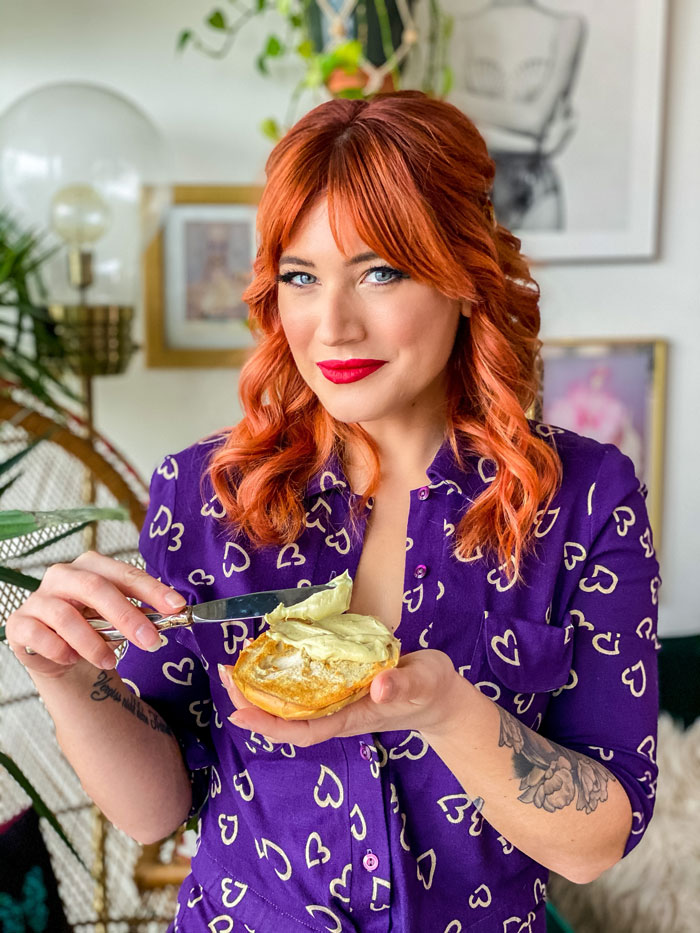 Hey, I'm Candice & welcome to The Edgy Veg!
 I veganize popular food recipes for vegans, plant-based diets, eco-conscious eaters & people who are trying to eat more plants over… y'know animals or by-products of animals. I hope you enjoy this tasty vegan recipe!
___________
Looking For More Vegan Breakfast Recipes?
If you make this recipe, let me know what you think by leaving a
star rating & comment below. It truly helps me & I really appreciate any support! Feel free to share your food photos on social and tag me @edgyveg so I don't miss it!
Share My Recipe on Pinterest!