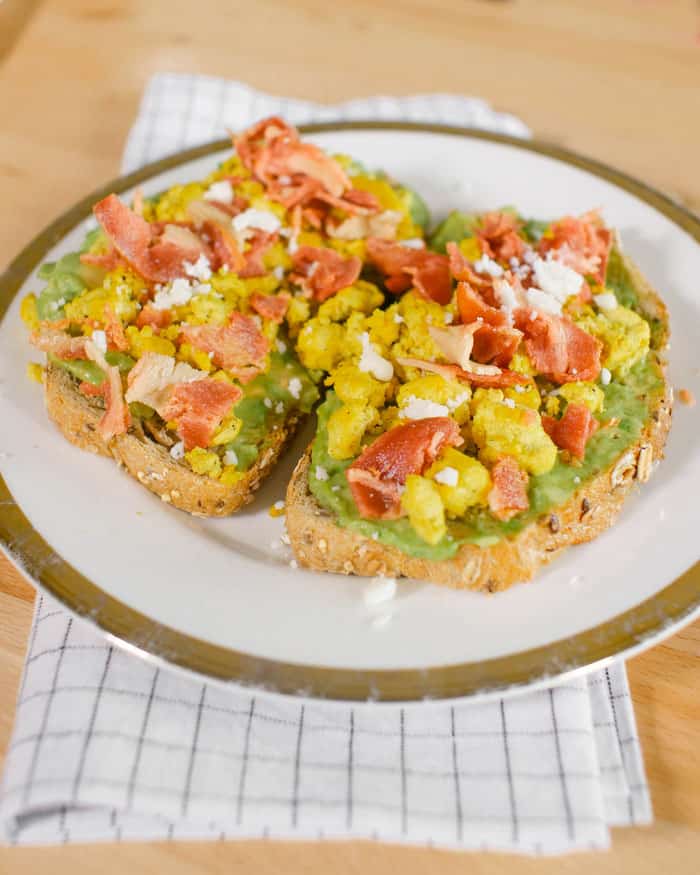 3 Avocado Toast Toppings For Any Craving — Avocado Toast Recipes
If you're looking for avocado toast toppings, you've come to the right blog! Whatever your avocado toast craving is, I have 3 toppings combinations that will change your life!!
Today, I'm going to show you how to upgrade your avocado toast 3 ways! For those who are new, on my YouTube Channel, I showed you 3 ways to level up your avocado toast into 1) Avocado Toast That Tastes like an Everything Bagel, 2) Tofu Scramble Avocado Toast and 3) Mexican Corn Inspired Avocado Toast.
You guys already LOVE my Vegan Brunch recipes, as well as Avocado recipes, and so I thought why not show you 3 Avocado Toast Toppings for any craving!
Whether you're having friends over for a plant-based brunch, or looking for cheap ways to eat expensive avocado toast, these recipes will turn your life around! Now let me show you how to take plain avocado toast and transform them with toppings for fully-loaded avocado toast.
PS: If you want to view or print the recipe card, just scroll down for the full list of ingredients and simple instructions on how to make each Avocado Toast.
3 Avocado Toast Toppings — Avocado Toast Recipes
Never miss a video by clicking here to Subscribe to my Channel!
Avocado Toast Topping x Everything Bagel
Depending on how much time you have to make your fully-loaded avocado toast, this first recipe is the "basic" of avocado toast toppings! I call it the Everything Bagel Avocado Toast. First, you spread your toasted bread with vegan cream cheese, top with smashed avocado, and then sprinkle Trader Joe's Everything But The Bagel Seasoning on top! In 2 mins, with 4 simple ingredients, you have an easy Avocado Toast that tastes like an Everything Bagel — so simple and delicious!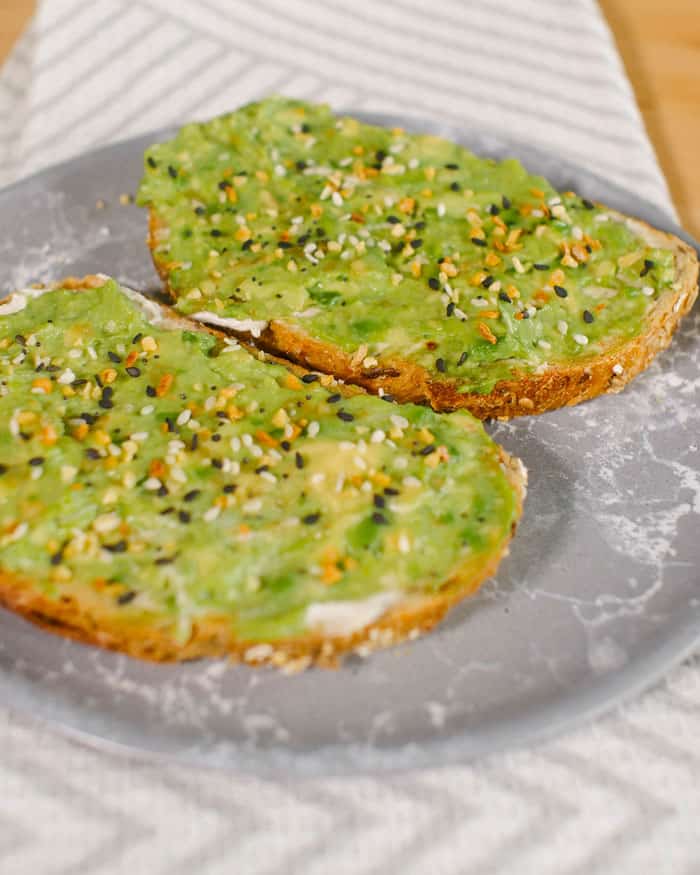 Save / Print This Everything Bagel Avocado Toast Recipe
Avocado Toast Topping x Tofu Scramble
This is pretty much an entire breakfast on top of your avocado toast. All you need is your favourite tofu scramble recipe (click here for my Tofu Scramble recipe) and your favourite veggie bacon (I like King's Vegetarian Bacon) as this will be your avocado toast toppings. You're just going to top your avocado toast with a hefty spoonful of tofu scramble and crumbles of cooked vegan bacon and a handful of your favourite vegan cheese. And voila! A Tofu Scramble Avocado Toast or an All-in-one breakfast!

Save/ Print This Tofu Scramble Avocado Toast Recipe
Avocado Toast Topping x Mexican Corn Fiesta
Have you ever had Mexican street corn? Well if so, picture this flavourful fiesta but on your avocado toast! First, you want to create a corn salad with corn kernels, halved cherry tomatoes, lime juice and cilantro. Then make an avocado toast like you usually would and top it with a pile of the corn salad, and your favourite vegan cheese. I used a vegan feta for this recipe! And there you have it! A Mexican-inspired avocado toast.

Save / Print This Tofu Scramble Avocado Toast Recipe
___________
You guys must try these Avocado Toast toppings & let me know what you think! Once you try it, come back and leave me a comment below with your feedback and star rating! If you make this, let me see on social! Tag @edgyveg on your photo & add the hashtag #theedgyveg in your caption so I don't miss it!