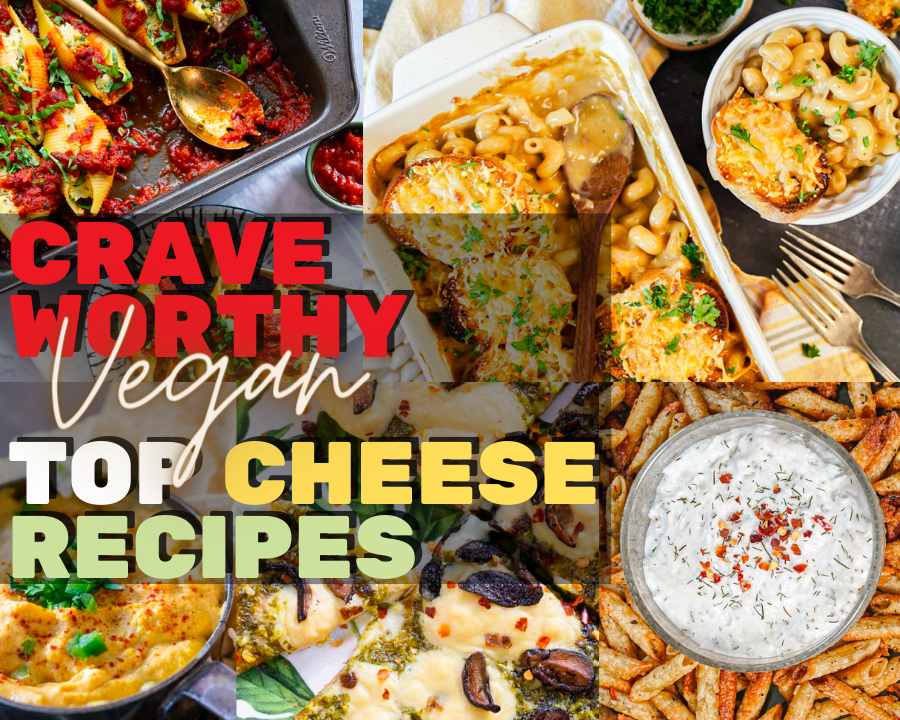 Crave-Worthy Cheesiest Vegan Recipes
Are you interested in becoming a vegan but not ready to jump ship from being a vegetarian because you cannot give up cheese! I totally get it. I love my pizzas and pastas! The cheesier the recipe, the harder it is to give up. If you need a little bit of motivation to adapt to the vegan lifestyle, you are at the right place to experience my all-time Cheesiest Vegan Recipes!
The best part about these recipes is that it uses a dynamic variety of plant-based foods that are used to replicate the textures, appearances, and flavors of the foods that I loved eating growing up. Going vegan is the ultimate lifestyle to achieve sustainability and I want to do this by transforming any classic American-style dishes into vegan recipes so that we don't have to compromise our favorite dishes!
Starting with our favorite plant-based cheese recipes! No more poorly made vegan cheese pizzas from Dominos! We are making some wholesome cheese recipes to nourish the soul and replenish Mother Earth.
The Cheesiest Vegan Recipes
This list of Classic American Vegan comfort food will never make you want to eat out again. Financially viable and extremely crave-worthy, these recipes are made for anyone looking for plant-based alternatives to satisfy your cheesy, non-dairy-filled appetite. Some of the best times to cook up a vegan meal are potluck parties, family gatherings, picnics, or camping! Bring the recipes and cook together to show off your vegan cooking skills, or simply inspire other foodies to take the plunge to become vegan, occasionally. We all have to start somewhere, but it's always more fun when you do it with friends!
If you're looking for Vegan Chicken recipes, get them here!
Most packaged vegan cheese is missing that cheesy pull factor. That is why I have created the ultimate pourable Liquid Mozzarella that you can literally pour over your favorite bread, salad, bowls, wraps, etc. to make anything and everything taste 10 times better. This unforgettable and irresistibly tasty Liquid Mozzarella recipe is a crowd-pleaser and I encourage you to make extra for those days you need a touch of a creamy, cheesy pull to level up your meals.
What is better than a charcuterie board? Absolutely nothing. You can have your favorite mix of cheese, fruits, crackers, and really whatever snacks you are craving to pair with the perfect wine. This magical Vegan Cheese ball is made from cashew nuts, patted with sweet cranberries and nuts to add that extra crunch balancing that soft & silky texture inside. Need I say more?

If this wasn't your favorite snack as a kid growing up, then I don't think we would have trade lunches. I am sorry, not sorry, but Mozzarella sticks are just the best snacks that have been around for the longest time, originated in France by a baker who wanted to create snack-sized cheese sticks. I don't blame him, because I will never get tired of these stringy, crispy, and creamy texture of mozzarella sticks that you can savor for up to 2 weeks in the fridge! Meal prep just got better.

Have you ever had Onion soup and Mac & Cheese at the same time? If you are thinking about it, you have manifested the combination of the two cheesiest and mouth-watering recipes into one. Even non-vegans will want to try this recipe. Using less than 10 ingredients, you can whoop up this meal in under 40 mins! If you are craving comfort food with a little twist. This is the perfect recipe for you.

The finest, yet simplest recipes are right around your pantries. This addicting corn cheese ramen takes less than 10 mins to make and hits all the qualities of a cheesy meal that you are looking for. Did I tell you how budget-friendly this recipe is? You can probably have 5 of these for the price of 1 cheese ramen from a restaurant. You're welcome.
This feta dip is fluffy, tangy, and just the perfect kind of cheese dip for any crunchy substance. Whether you are air frying pasta noodles or looking to level up your veggie sticks, this whipped feta dip just might hit the spot.
What is cheesier than a classic tuna melt sandwich? A vegan tuna melt made with jackfruits! This is one of the most nostalgic recipes and it is available at almost every deli shop and subway station. Now vegans can enjoy it in their own way without missing out on that cheesy goodness on the run.

Nach-yo average nachos! This deliciously irresistible cheese factor is the ultimate finger food to share with your favorite people! If you are craving some crispy, cheesy, and vegan-loaded bite, this recipe is the perfect one for you. Make sure you make extra to use for your next meal! The secret to this recipe is… potatoes and carrots.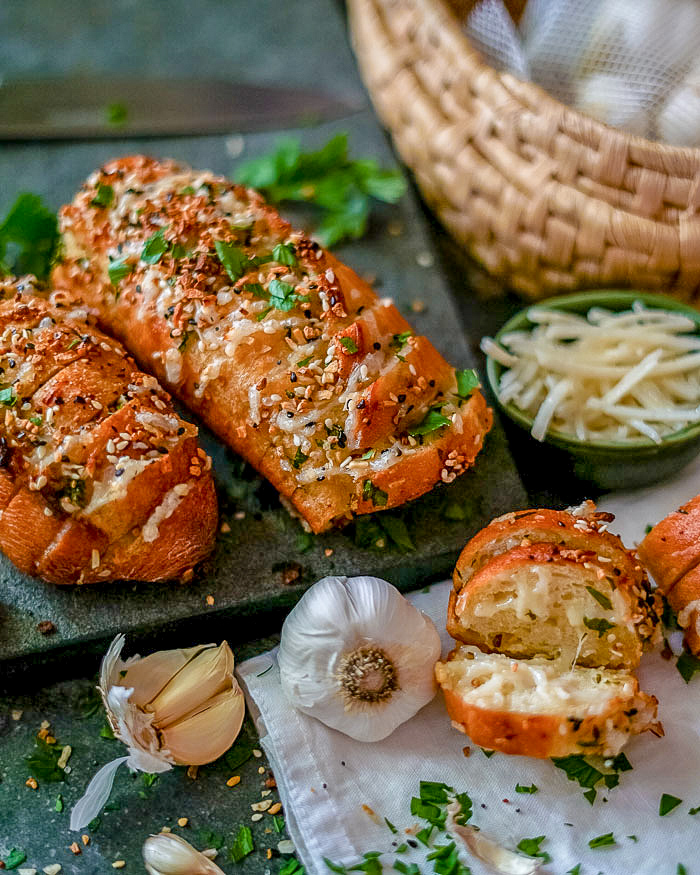 When done right, garlic bread is the perfect pair with any plates of pasta and salads. It adds that extra load of carby-ness, topped with cheese and drenched with butter and garlic. The secret is, that the smaller the bread, the more flavorful this recipe tastes best when eaten straight out of the oven. This low-budget, high-quality, delicious bread is a true masterpiece.

Homemade sauces are the key to happiness. No matter how bad your day is, when you dip tortilla chips in this warm, creamy, and cheesy queso dip, you will immediately feel like you are walking on clouds and everything ok. It is quite a pleasurable experience and I want you to enjoy it too. Whether you are comforting a friend or just need something to hit the spot with very minimal effort, try out this delicious vegan queso sauce!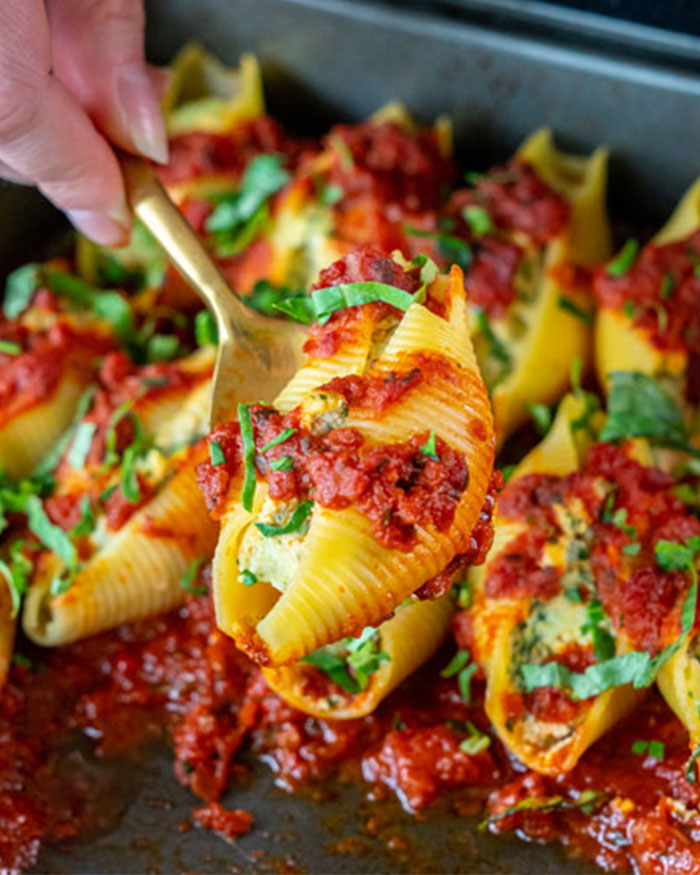 Don't ever say you have to give up your favorite pasta dishes ever again. With just a few ingredients, I am going to teach you how to make vegan ricotta cheese right in your kitchen! Transforming regular cheese into vegan alternatives opens so many opportunities to create endless dishes and to never compromise your food preference. You are in good hands when cooking with EdgyVeg!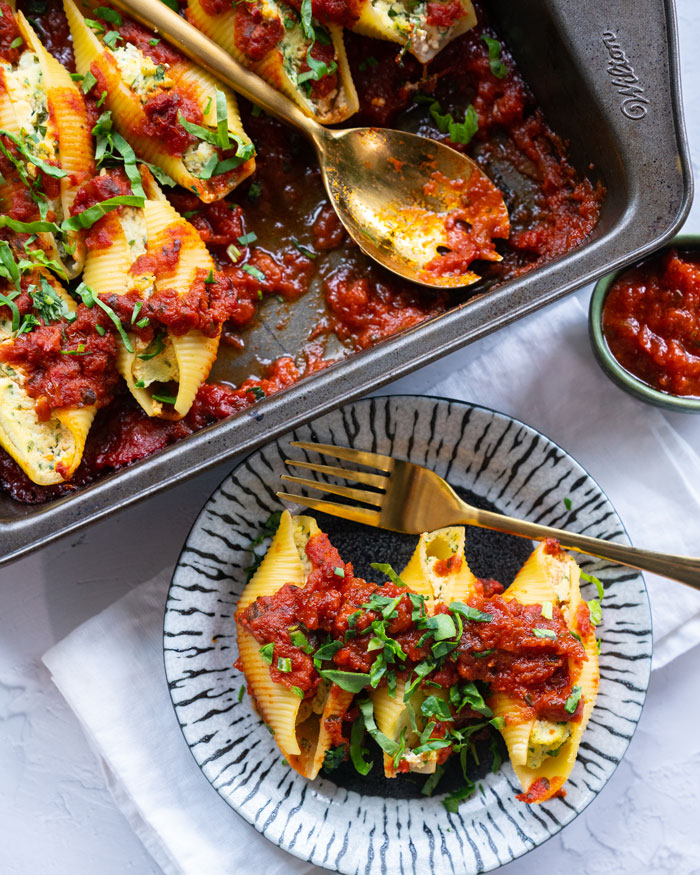 Once you finished making your ricotta cheese, it's time to make stuffed shells. These are one of my favorite pasta dishes to make because all you need to do is cook some pasta, stuff the shells and add some sauce! It's honestly the best way to eat your new favorite vegan ricotta cheese. It's less hassle than a lasagna but tastes way better than a simple tomato pasta. Do you agree?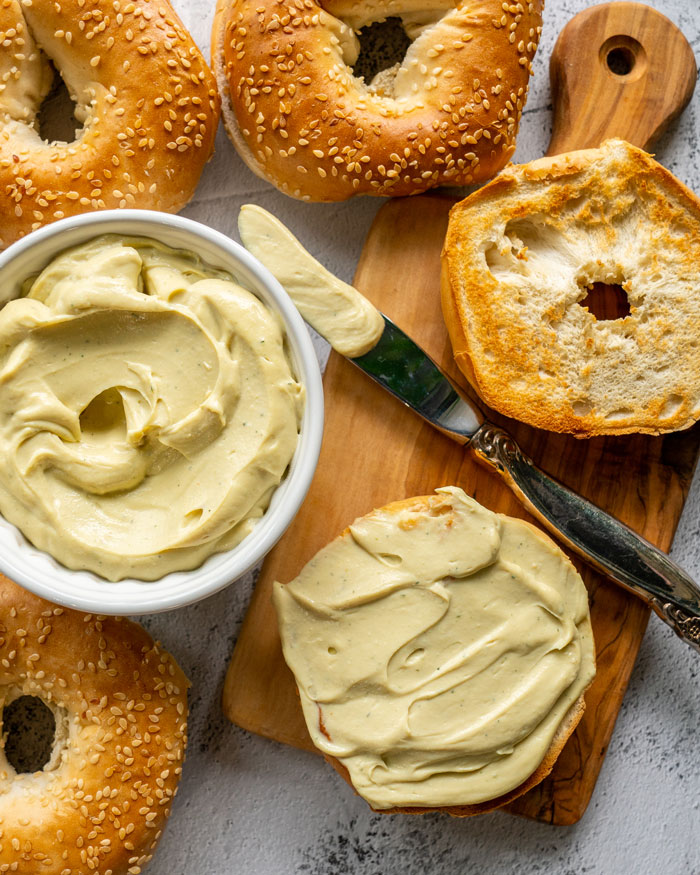 Tofu is one of the most versatile ingredients that you can use to make any texture silkier. Whoever invented tofu should be awarded the Nobel Prize. This incredible invention is not just smoother and silkier than the regular cream cheese, but no animals were harmed in the process of making this ingredient. All items you need for this recipe are your simple pantry ingredients and a big appetite to fuel your morning, the vegan way.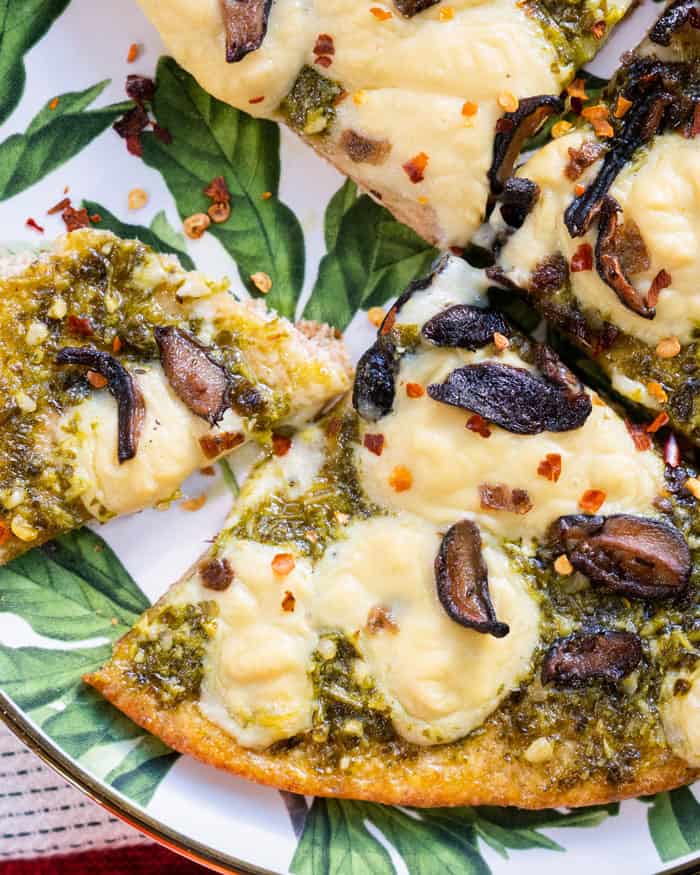 When you thought I was going to stop at tofu cream cheese, I was just getting started with Mozzarella cheese! The most wanted and most used cheese is Mozzarella cheese. Of course, I had to make a vegan version of this. Put it on your pizza, poutine, sandwiches, and whatever floats your boat. You are in for a treat. No more paying high-premium at fancy restaurants for vegan cheese toppings when you can make it at home for less than half the price.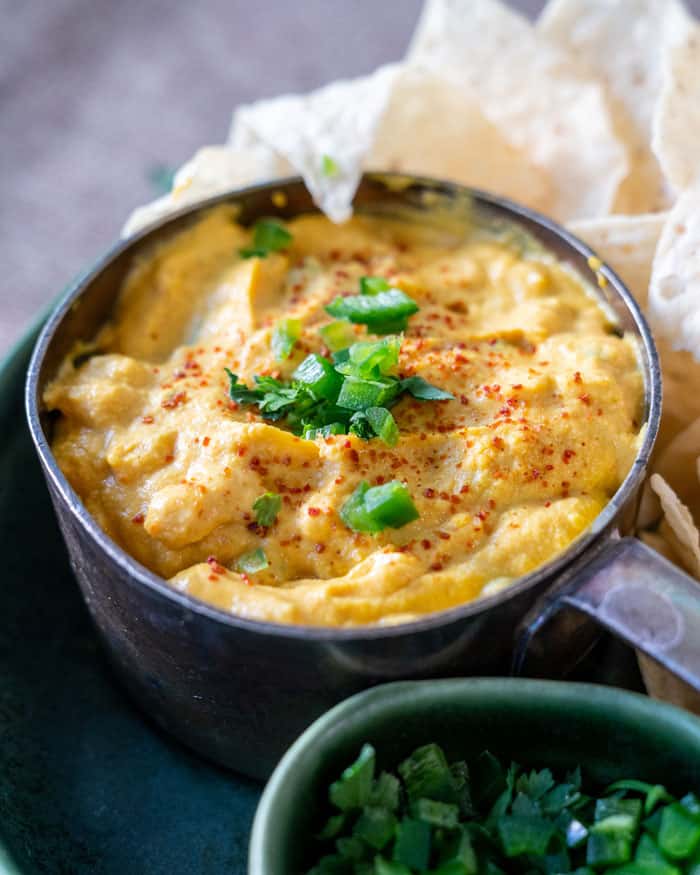 Not one, but two nacho cheese sauces for this round! Because we are sharing the cheesiest recipes, I had to double down on the cheese factory. This recipe is simpler than the previous one because it uses fewer ingredients. But what makes this nacho cheese stand out is the kick of heat from the jalapenos that adds even more flavor to this cheesy recipe.  With this recipe, you might never need to buy flavored chips again.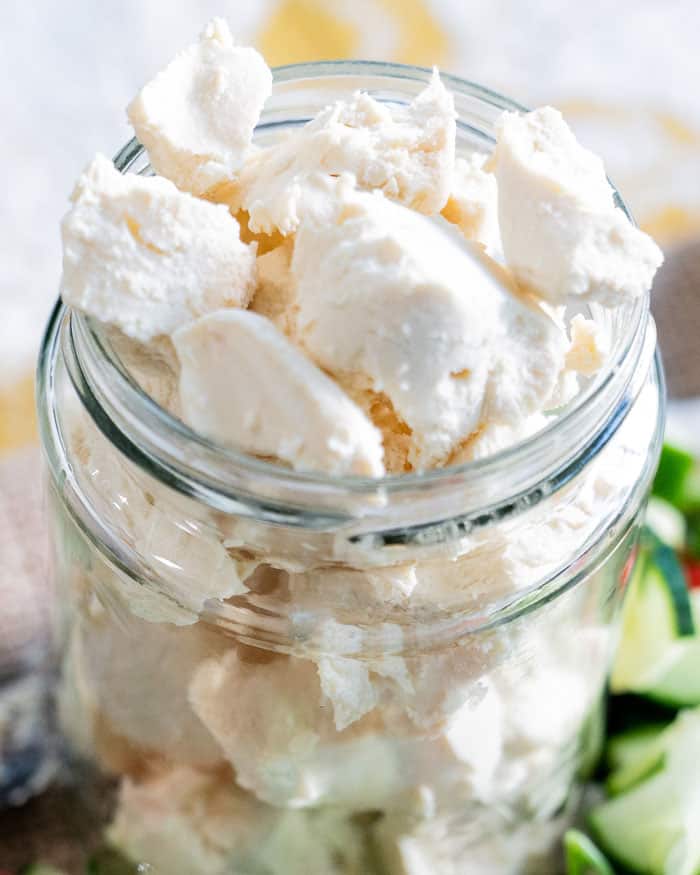 Can this list get any better with vegan feta cheese? I don't think you can even find these in stores! Although I am not Greek, I am sure my vegan greek friends will appreciate this one, as there are plenty of feta cheeses in many Greek dishes. Now we can veganize it!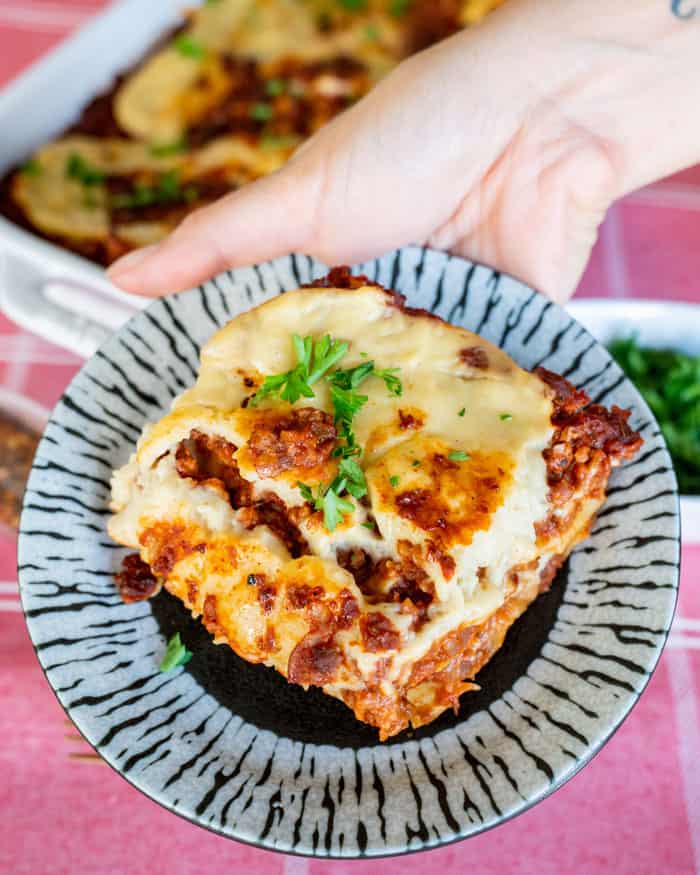 All good things take time. This Lasagna dish is the ultimate way to show off your vegan cooking skills. This recipe uses the most authentic ingredients that even Italians might be shocked that this is 100% vegan. The mixed aroma of herbs and tomatoes with drenching cheese is an unforgettable experience.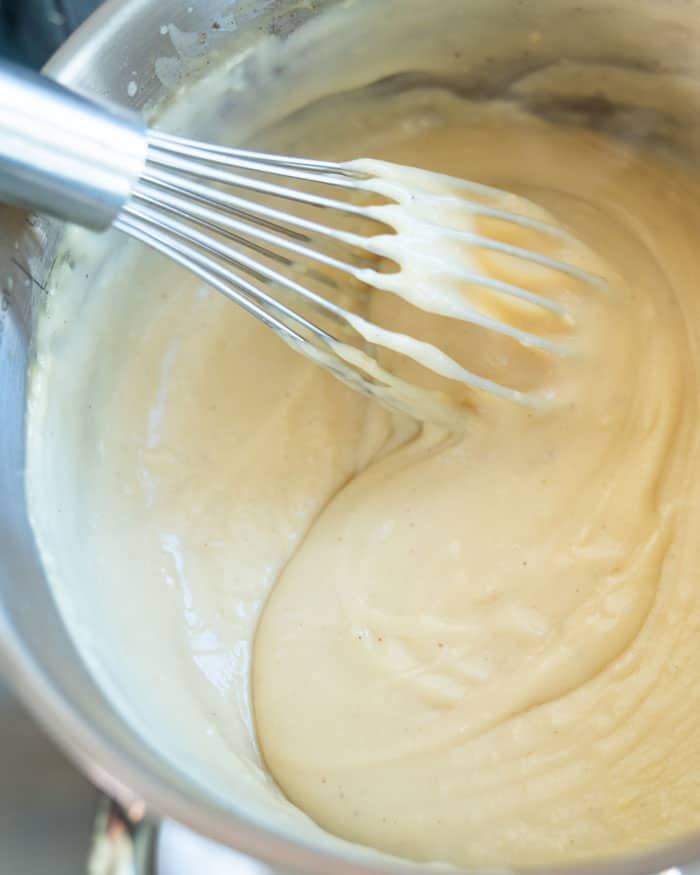 If you have some soy milk, cashew milk or oat milk, you might want to try this thick and cheesy vegan Bechemel recipe! Whether you are craving a creamy mushroom pasta, vegan lasagna or a simple cheese dip for your date night, this recipe is made for creative cooks in the kitchen.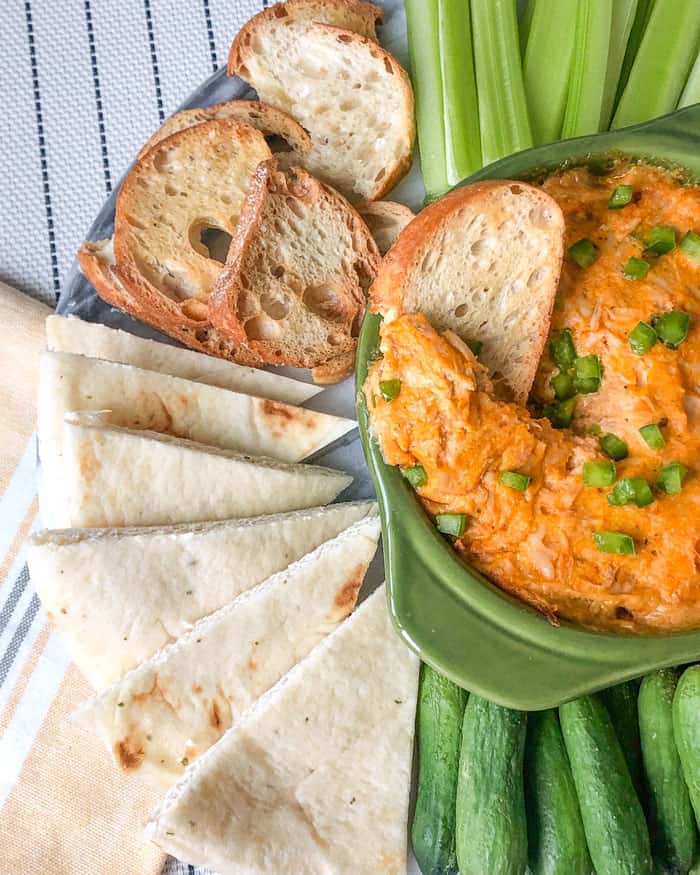 If you are not dipping, you are not really living. Who isolated vegans from enjoying a firey buffalo chicken dip? Made with some heat and cheese, this dip is made for game night or a picnic day. You are in for a treat with this flavorful dip recipe, even your non-vegan friends will want more.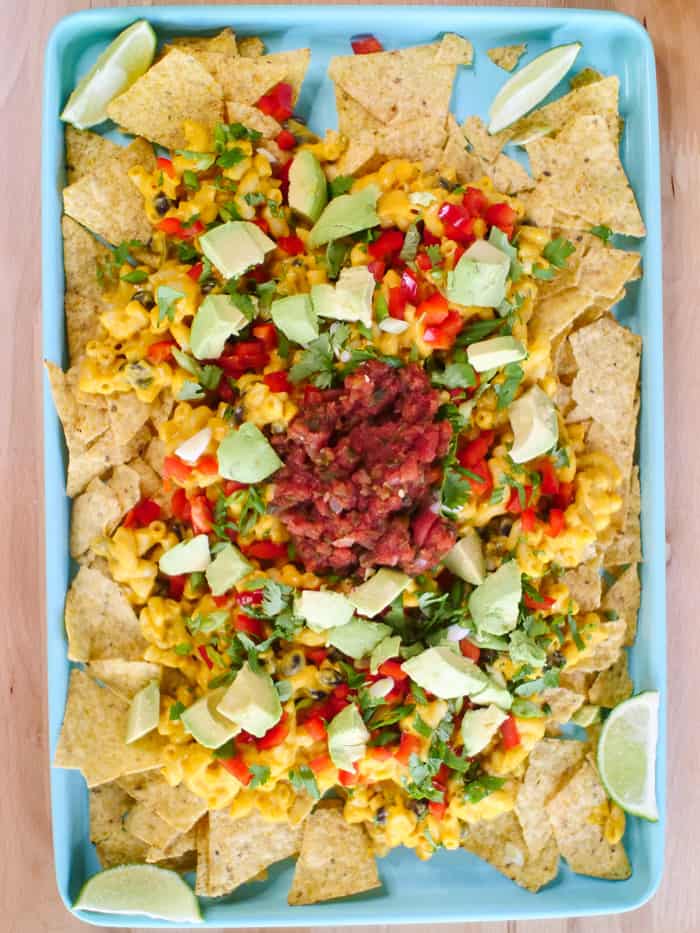 If you are wondering if I will ever stop making nachos, you are wrong! Nachos can only get better from here. If you love nachos, you definitely love mac & cheese! So why not just combine the two-in-one? This awesome snack is the star of the party and brings everyone together. Food is an unspoken language of love.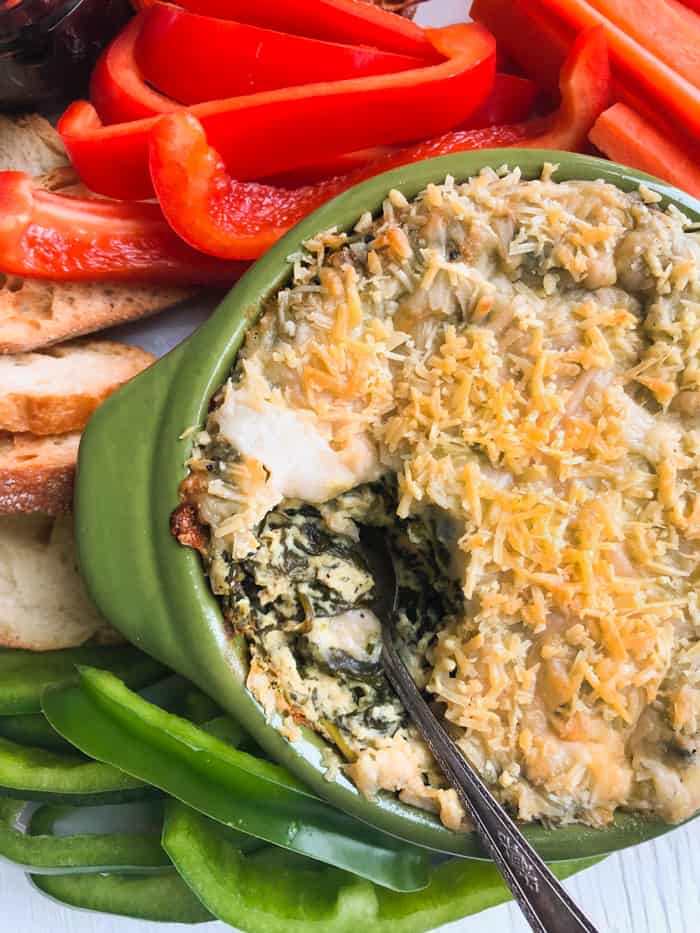 Finally, the most classic cheese-dip recipe, is the spinach dip. Not only can you enjoy a dairy free, gluten free and vegan dip, but you can also have your daily dose of protein! This recipe knocks off all your dietary restrictions and gives you a little more to enjoy.
Summary of Recipes: 
Looking For More Vegan Recipes?
Made this recipe? Let me know what you think by leaving a ★★★★★ star rating & comment below. It truly helps me & I really appreciate any support! Feel free to share your food photos on social and tag me @edgyveg so I don't miss it!