What better way to tell your Mom how much you appreciate her by making her a home cooked meal filled with love? After all those years of your Ma preparing meal after meal, year after year, this is certainly one way to share your love and gratitude. If you are a Mother yourself, these recipes could be done together with your kids as a fun family activity! We have rounded up 36 recipes for meals covered from breakfast to dessert, and everything in-between. Now let's show Mama what we're made of!
BREAKFAST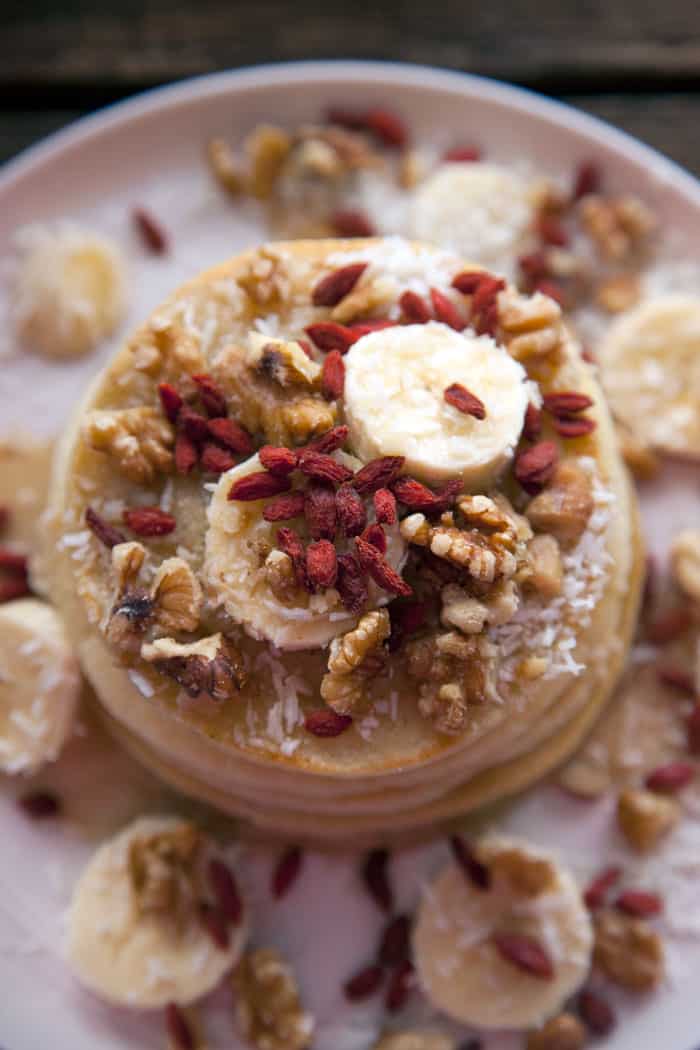 Banana Pancakes | Vegan Recipe: These banana pancakes are an awesome recipe for a quick and easy vegan brunch or breakfast. I think they may be the best ever! Vegan buttermilk play a key role here. I make my own by mixing a cup of soy or almond milk with a bit of ACV (apple cider) or white vinegar.

Chocolate Almond Ice Cream Float | Vegan Ice Cream Float: This vegan ice cream chocolate almond float is the dessert of your dreams! This recipe is super easy to make using Almond Breeze Chocolate Almond Milk. The results are creamy, chocolatey goodness that will make both you and your stomach oh so satisfied. Perfect for hot summer days, and a decadent post-brunch dessert!

Vegan Breakfast Tartlets with Yogurt and Fruits: Breakfast Tartlets are a serious thing! They have become such a trend among Montrealers and for obvious reasons, they are seductive AF. These beauties actually need no special occassion to be made and shared, Besides, yogurt and fruit never looked so good. Get the recipe by Valises & Gourmandises here.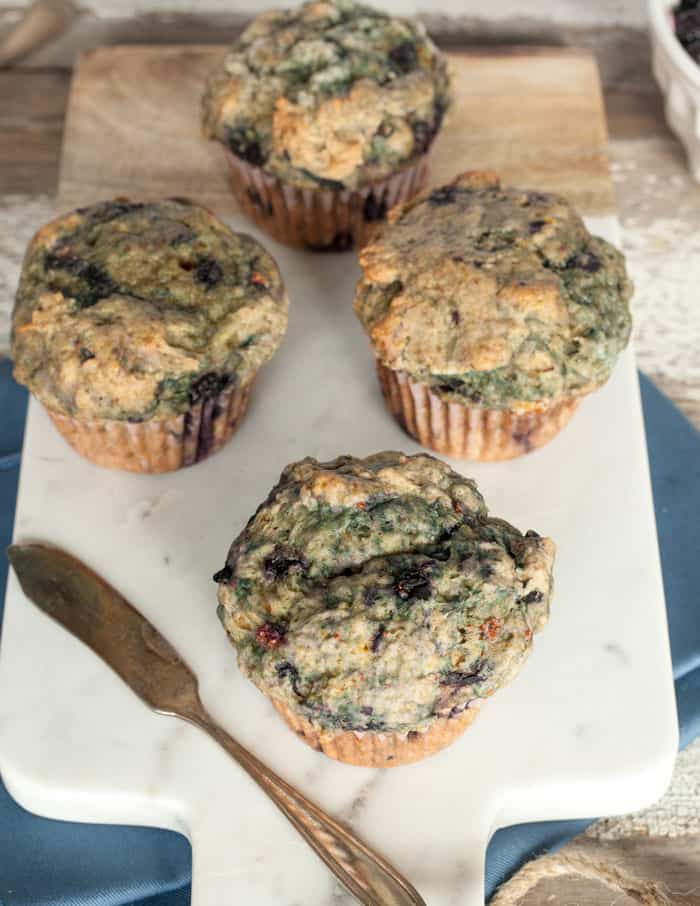 Blueberry Breakfast Muffins | Easy vegan Blueberry Muffins: This vegan muffin recipe makes breakfast muffins that are moist on the inside and crispy on the outside. They are made healthy with a combination of white (unbleached all-purpose flour) and whole wheat flour, and are bursting with blueberry flavour. The lemon zest used in this healthy muffin recipe really bring these muffins to life.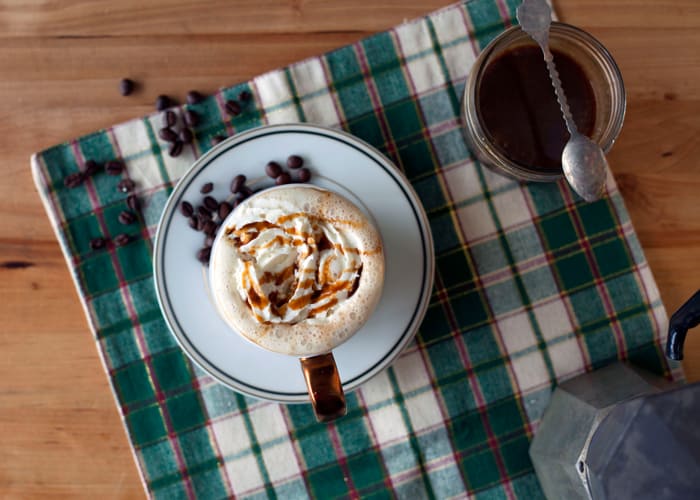 Copy Cat Starbucks Caramel Brulée Latte: I put this recipe together using both my caramel sauce and the vanilla sauce. In terms of flavor profile, this coffee based creation tastes like an espresso with caramelized sugar, finished with rich and creamy whipped cream. It's also the perfect midday pick-me-up drink.

Vegan Ricotta Blueberry Pancakes: These beautiful pancakes are actually plant based AND gluten free. They are pretty much guilt-free given they are packed with vitamin C, fiber and antioxidants. Vegan ricotta is the magic ingredient for this delicious stack, along with blueberries (of course). Thank you Contentedness Cooking for delighting us with this one!

No Knead Cinnamon Pull Apart Bread: This amazing recipe by A Virtual Vegan makes no knead cinnamon pull apart bread look easier to make than cake! This is actually the perfect brunch recipe to make for your Ma, and can be prepped in a flash.
LUNCH

Best Vegan Sandwich Ever! The TLC (vegan BLT): Do I really even need to say anything else? Crispy coconut bacon with cashew mayo or mashed avocado, fresh tomato and crispy greens? This vegan BLT sandwich recipe satisfies all my salty and fresh cravings at the same time!
Israeli Style Salad with Sorghum: This Israeli recipe by Triad to Wellness is packed with protein and fiber, and will keep you fuelled without the crash. It makes a lovely lunch dish or could even be prepared as a dinner side. It's a healthy favourite that I keep coming back to time and time again.

Navy Beans Salad Recipe: This lovely navy bean salad recipe by Healing Tomato is a super fast recipe to make for a quick lunch. It goes without needing to be said that it is a super healthy meal choice that provides ample protein, fiber and minerals for a well-balanced, nutritious dish. 

Vegan Egg Salad Sandwich: This tofu "egg" salad is super easy and takes only a few minutes to prepare. This is the perfect tofu egg salad sandwich recipe using easy ingredients you can find anywhere. Create the taste, texture and color of egg salad without eggs by using tofu, vegan mayonnaise, dried turmeric and black salt (kala Namak).
Japanese Pink Grapefruit & Fennel Salad: This leafy green and pink salad by The Hungry Herbivores is a pretty special salad to make this list. First off, its healthy and secondly, it's gorgeous! As Rosie puts it, "the grapefruit brings a sweet but tangy taste, the radishes and watercress gives a peppery touch, while the fennel adds a aniseed flavour and the wasabi dressing packs a punch to top it off." This salad will not disappoint!
TEA TIME & SNACKS

Vegan Earl Grey Cupcakes: Sam over at It Doesn't Taste Like Chicken has mastered vegan earl grey cupcakes like no other. After testing several recipes found across the internet, she has honed in on the right method for perfecting this recipe. The trick is to add the tea leaves to the batter. The results are comparable to a perfecting cup of earl grey tea and a marshmallow procreating. Pure bliss.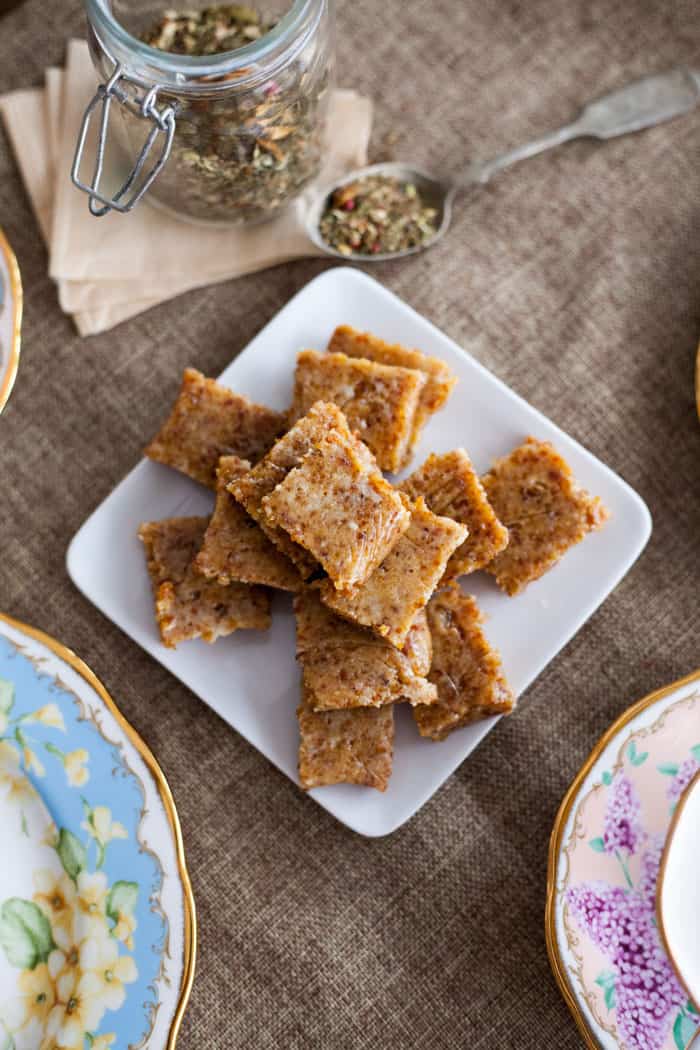 Vegan Fudge Recipe by Jenny Mustard: This is the easiest vegan fudge you will ever make! All you need are 2 ingredients! The macadamia nuts make this fudge smooth and buttery, while the dates give it that sweetness you crave. It's the perfectly sweet, pick-me-up treat to carry you through till dinner.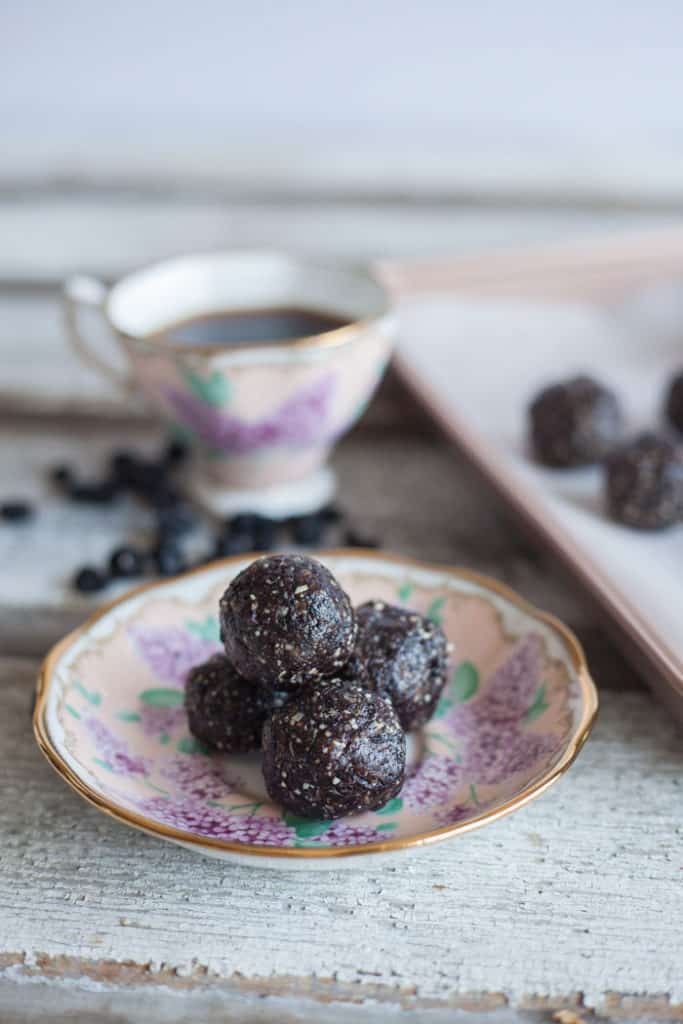 Energy Balls Recipe | Chocolate Blueberry Protein Bites: This energy ball protein bite recipe is the ultimate snack choice. Yes, they have many names, and I did not come up with this concept, but I am obsessed with the idea. Literally all you have to do is pick ingredients you like; for these I chose raw cashews, dried blueberries, quick cooking oats, dates, cacao powder (cuz chocolate, duh), vanilla extract and salt. Put them in a food processor and blend them until you've got a sticky dough. Then just roll them into balls and keep them in your fridge until snack time.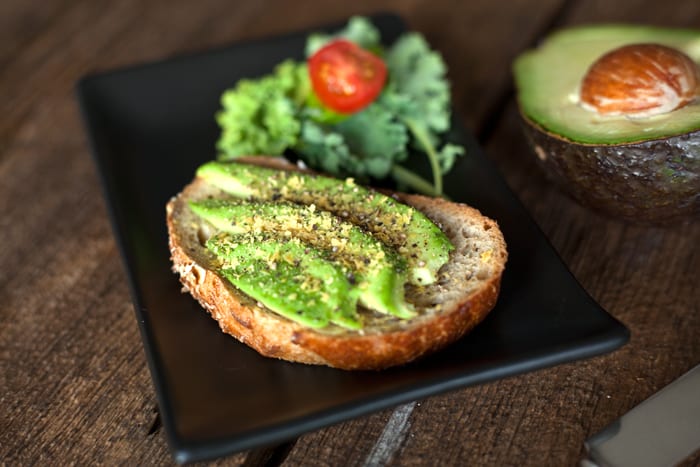 3 Easy Avocado Toast Recipes: Some snacks are so simple, so easy, that you totally forget about them! Avocado toast is one on those snacks. If you're too lazy to cook, are in a hurry, or just need to eat those about-to-turn avocados; you won't ever be disappointed with these bad boys. Nutritional yeast is a vegan's dream. Much like hot sauce, I put that shit on EVERYTHING! It's packed with protein and B12, and has a slightly nutty and cheesy flavor that makes this seriously yummy.

Sweet Potato Avocado Toast with Hemp Seeds and Pistachios: This spin on avocado toast by Vegetarian Gastronomy is a cross between the avocado toast classic and a baked potato, except way better! It's such a healthy snack that will fill you up with good fats and carbs. This recipe also makes a wonderful dinner appetizer!

DINNER

Sicilian Aubergine Caponata | Vegan+GF: This traditional Italian recipe by The Petite Cook is dairy-free, gluten-free and vegan, making it a super healthy dinner appetizer that your Mother will definitely approve of. Sicilian Aubergine Caponata recipe is also super easy to adapt, so you can create your own version, as most Sicilian families have done for generations.
Lemony Pasta with Summer Vegetables: This dish by Panning the Globe can easily be adapted by using Spring-time prime veggies, but it is lovely just as it is and can be mastered now to be enjoyed all Summer long. You Mom will love watching the process you make with your cooking skills (yesssss)!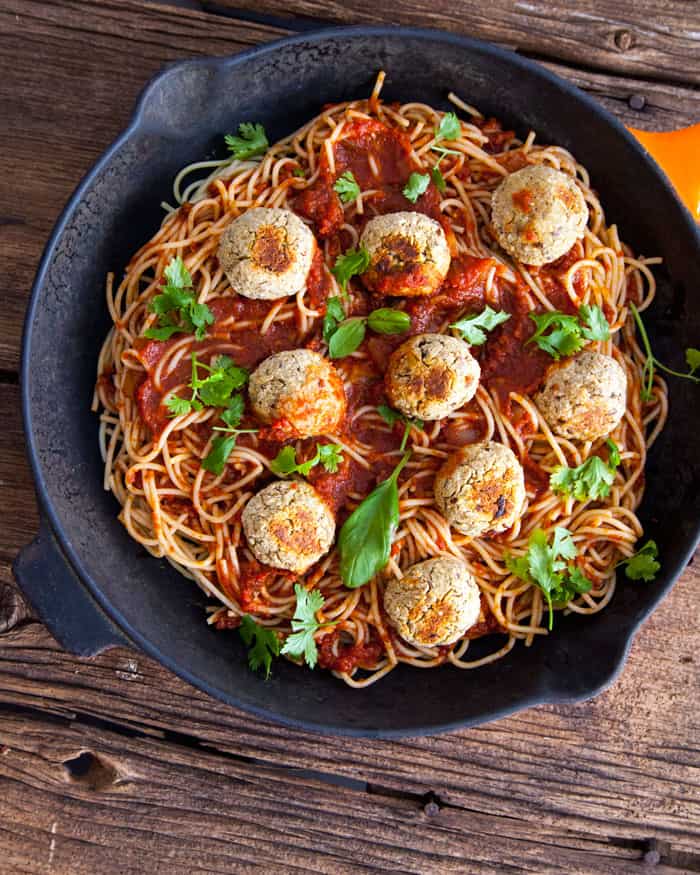 Vegan Spaghetti and Meatballs | Vegan Meatball Recipe: Vegans can also enjoy the sinfully delicious flavors of Spaghetti and Meatballs. This easy meatless meatball recipe is made primarily from only the healthiest and most vegan friendly ingredients. Key ingredients for this recipe are tofu, brown rice, almond meal, oats and nutritional yeast flakes to name a few.

Butternut Squash Risotto with Basil Pesto: This savoury dish by Plant Based Cooking is an easy Instant Pot recipe that requires very little prep and can free up your time while its cooking on its own. It's packed with greens and orange squash, making it a super healthy dinner option.

One Pot Pasta Sausage Gnocchi: This is the quickest and easiest pasta ever! This one pot vegan gnocchi is light, fluffy, and full of flavour packed with protein, greens and a tasty tomato sauce. Ingredient essentials include Italian veggie sausage, a can of diced tomatoes, and a package of potato gnocchi.

Sri Lankan Vegetable Curry: This is a super flavourful dish with a wonderful blend of spices. This recipe comes from the beautiful island of Sri Lanka and has a stunning range of colours, making it one of the most attractive dinner dishes you could whip up for your Ma. Thanks to Panning the Globe for teaching us how to prepare this lovely meal!

Caribbean Paella Recipe: That Girl Cooks Healthy sure knows how to deliver us the good stuff! Her Caribbean paella recipe is a vegan twist on this Spanish and Caribbean fusion cuisine classic. It is so flavourful and fulfilling, that even non-vegans won't notice the meat missing in this one.
DESSERT
Triple-layer Cheesecake Hearts: Nothing says "I love you, Mom", like this vegan triple-layer cheesecake heart recipe by Seven Roses. If your Mom is a cheesecake fanatic, she will love you even more after you make her these beautiful, sweet hearts.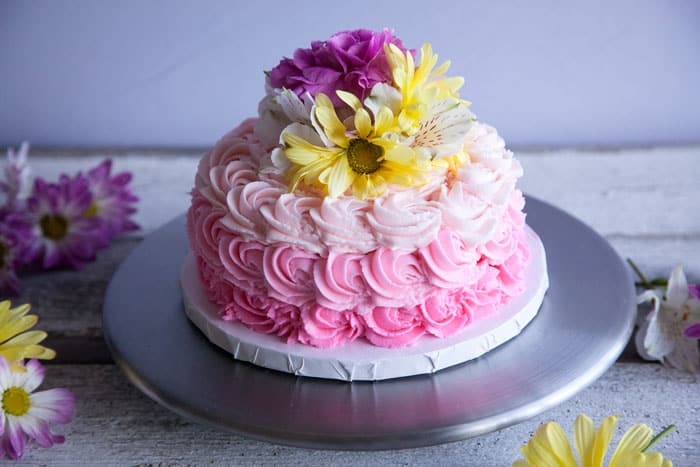 Decadent Coconut Lime Cake or Cupcakes: How to make a decadent vegan coconut lime cake and decorate it like the pros. The easy vegan cake and rich vegan buttercream frosting recipe take just a few minutes to make and are lick the spoon delicious!

Chocolate Strawberry Vegan Scones: Rebecca of Vegan Blueberry totally captivated us with this recipe! She actually created this vegan scone recipe to make with her kids, so this makes for a fun activity to do if you have young ones yourself, or even to make for your own Momma. It's recommended to get a flour sifter for this one (or any other baking for that matter).

Vegan Cheesecake Recipe | Mini Mint Chip Cheese Cakes (Gluten Free): This recipe brings you a solution to a problem Vegans have faced for years, not being able to eat cheesecake! This vegan cheesecake recipe is as rich and decadent as you would expect a traditional cheesecake to be. You can totally make a large cake out of this, but I used a muffin tin for portion control.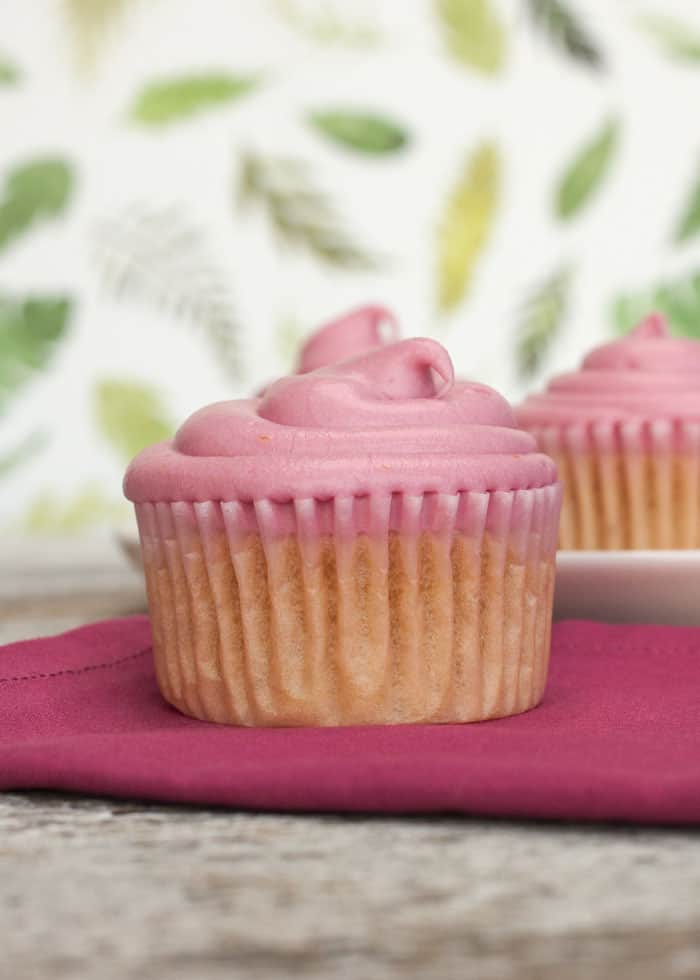 Pink Vanilla Cupcakes: These vegan cupcakes are delicious and easy to make! Perfect for Mother's Day or whenever you need pink cupcakes! These are traditional golden vegan cupcakes dyed pink with homemade beet food colouring. You will definitely need coconut oil and organic vanilla extract for this recipe.

My Chunky Monkey Banana Cream Pie: Contentedness Cooking sure knows how to make vegan sweets! It might shock you that this recipe is made with only 6 ingredients, yet it yields such a flavourful impact. It's also gluten free and quite easy to make. Not bad for such a decadent looking sweet.

Ferrero Rocher Raffaello Recipe: Since I stopped eating dairy a long time ago, I by default gave up these heavenly coconut candies. It wasn't until I was in a Swiss specialty store a few years ago with my mom, that I saw them and realized that it wouldn't be too hard to recreate them. Alas, the vegan ferraro rocher raffaello recipe came into existence.

Vegan Raspberry Donuts: These are seriously one of the prettiest donut recipes I have ever seen to date, wouldn't you agree? Raspberry lovers, behold, this vegan raspberry donut recipe is a serious contender for best dessert recipe choice for Mother's Day. Big ups to A Virtual Vegan for creating this delightful recipe.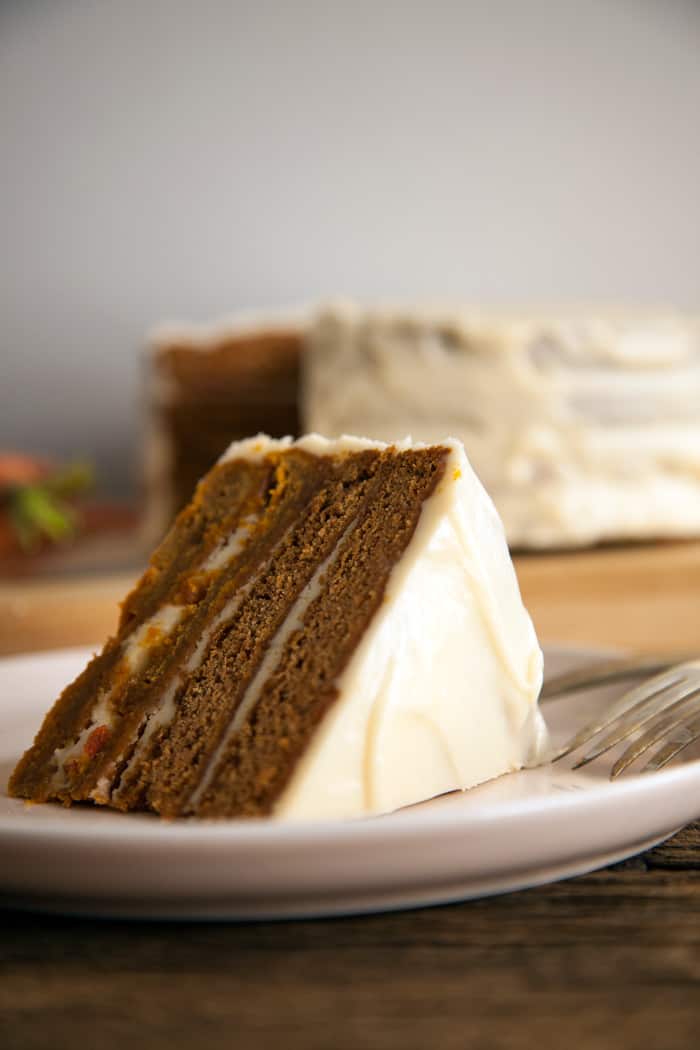 Carrot Cake with Vegan Cream Cheese Frosting: I realized how much I love coconut, when putting this recipe together, it's as though almost every ingredient has coconut in it! I especially love the use of coconut sugar and coconut yogurt. If you don't happen to have any coconut yogurt on hand you can use apple sauce as a substitute. This particular addition really gives the cake a nice fluffy texture, which is definitely a desirable trait in this carrot cake recipe.
Perfect Vegan Strawberry Mousse: This delectable dessert by Veganosity is a serious treat. It's also a lighter option for calorie in-take compared to the other heavier desserts. Aquafaba is the key ingredient to getting this mousse it's meringue-like texture. For those of you who are unfamiliar with aquafaba, is the juice that you find in a can of beans, or chickpeas. After all the ingredients have been whipped up, the result is amazing, fluffy mousse that melts in your mouth.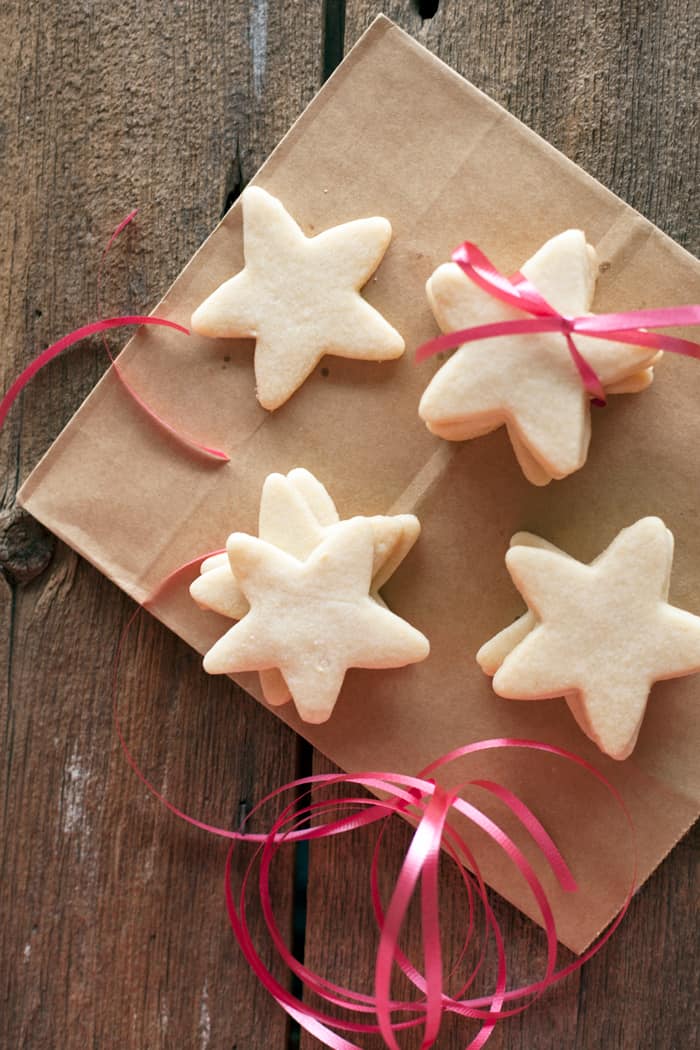 Vegan Shortbread Cookies: These delicious, buttery vegan shortbread cookies are so easy to make. It doesn't need to be Christmas in order to be tempted to quickly whip up a batch of these to nibble on. Don't forget your vegan butter/margarine for this one!

Vegan Waffle Ice Cream Sandwich: Forget your Grandmas frozen waffles, these are the only waffles that should be used as an ice cream cushion. Stock up on your favourite vegan ice cream and make some vegan waffles for yo mama. After all, who doesn't love an ice cream sandwich?! It will make her feel like a kid again!