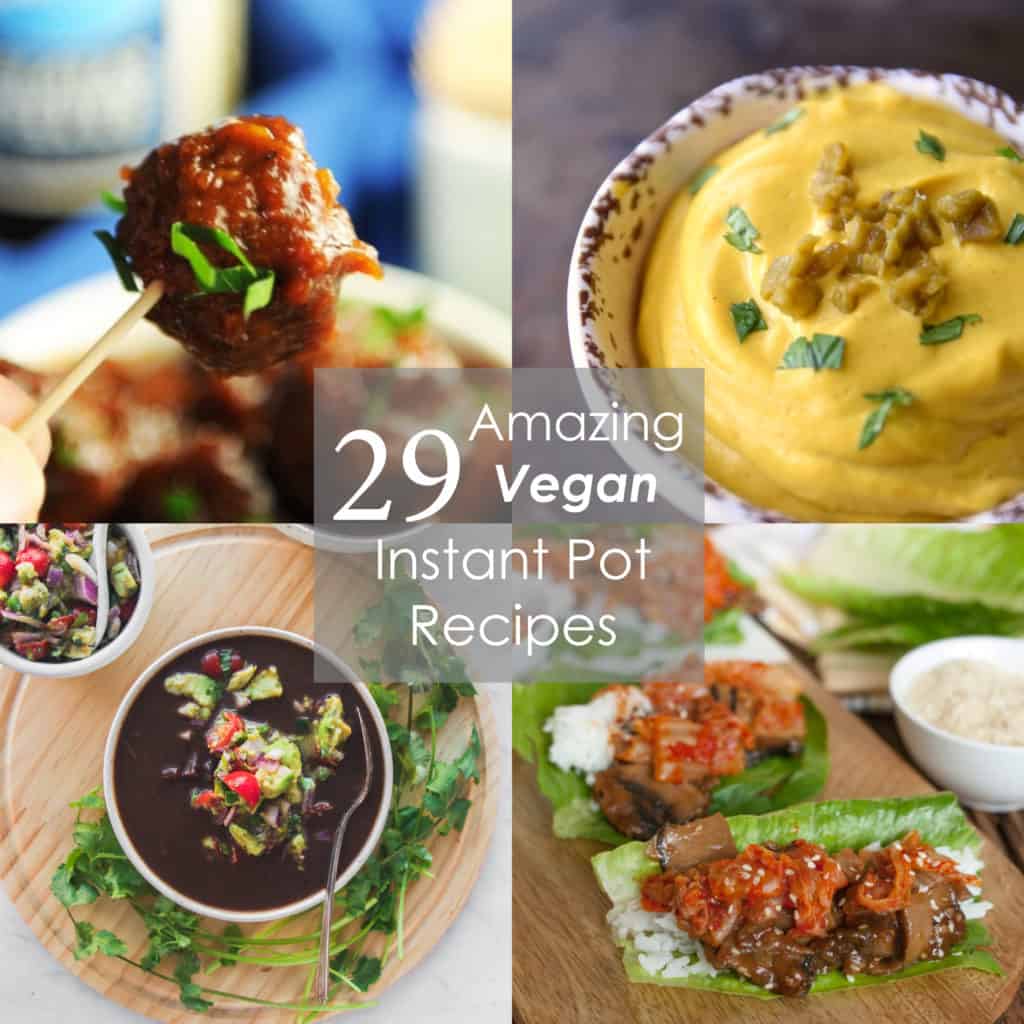 The Instant Pot is a game changer. Say hello to quick and easy meals that free up your time to focus on getting on with your day. Then, before you the hungry monster creeps up on your like a sneaky ninja, presto! One hot plate of awesome sauce is ready to be devoured. Prep meals in advance and grab and go when hunger calls. These 29 Amazing Vegan Instant Pot recipes are crowd pleasers and will become part of your go to cook up recipe arsenal. In no particular order, enjoy this roundup below;

1. Maple Bourbon Sweet Potato Instant Pot Chili by My Darling Vegan. Mmmm, maple. This instant pot chili is even gluten-free and offers a sweet and tangy flavour, setting it miles apart from just any old chili recipe. Die heart chili fans will attest that chili is to be enjoyed year round! Get the recipe here.

2. My Mushroom Risotto | Instant Pot Recipe makes for a crave worthy side to a main. My life changed completely when I got the Instant Pot. #NoSpoon. Seriously, I am obsessed with this machine. I can now cook rice without screwing it up. It's magic! Since I became so confident in my rice cooking abilities, I decided to tackle the always scary, it's never perfect unless a chef does it, risotto. It was SUPER easy.




3. Vegan Mushroom Bourguignon by Vegan Heaven. This recipe has so much deliciousness to bite into, your carnivore friends won't even miss the traditional beef version. Add some red wine to make it an even more decadent dish. It's the perfect recipe for mushroom lovers.

4. Veggie Chickpea Potato Soup in Instant Pot by Vegan Richa. As Richa puts it "the flavor profile from thyme, oregano, fennel seeds and some pepper and cinnamon, and is hearty and pleasing."  It's also gluten-free, soy-free, nut-free and oil-free for those who are looking for super healthy recipes. Try it here.

5. Vegan Potato Corn Chowder by Veggies Save The Day. Like the soup above, this recipe is also gluten-free and oil free. It's got a creamy texture with simple ingredients for the health conscious folk, but tasty enough for those who are in it for the yum factor. Get the recipe here.

6. Butternut Squash Risotto with Basil Pesto by Plant-Based Cooking. I'm a huge fan of butternut squash for getting my good carbs. This recipe makes an excellent side dish. It's one of those bowls that will disappear fast! It's delicious.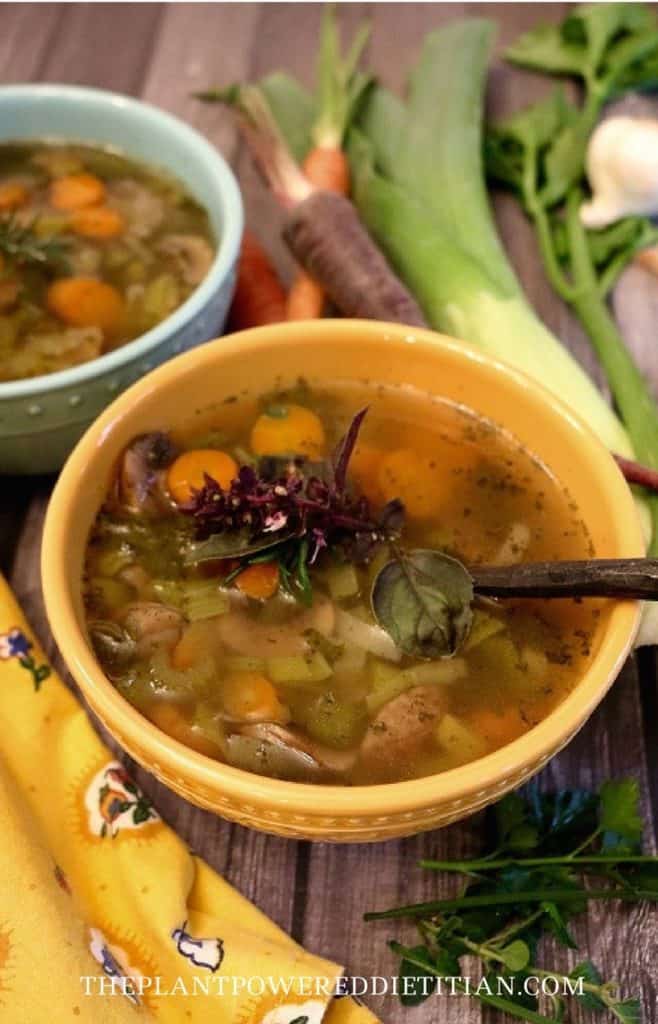 7. Instant Pot Vegetable Barley Soup (Vegan) by Sharon Palmer, "this recipe calls upon the flavors of mirepoix—the classic French trifecta of onions, carrots, and celery. Pair it with a sandwich or salad for an easy meal."  Seriously, a go to soup base!
Add this one to your bookmarks.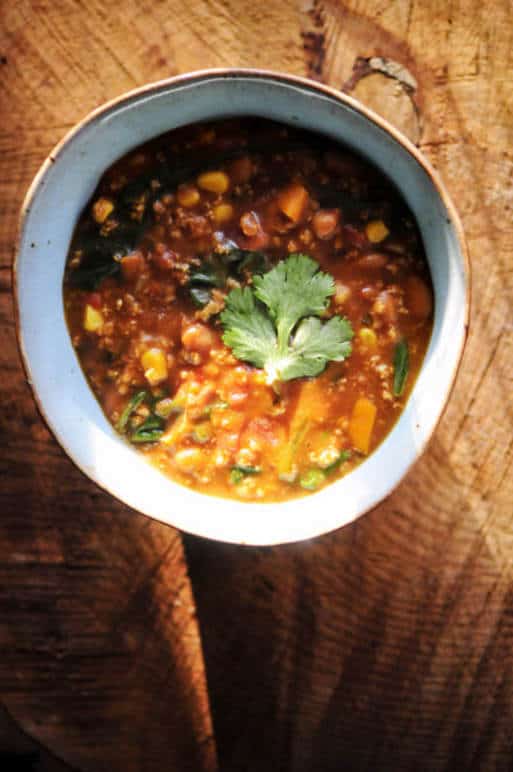 8. Instant Pot Millet & Pinto Bean Chili (Gluten-Free, Vegan) by Moon and Spoon and Yum. This is comfort in a bowl. This recipe also makes for a perfect taco night! It's got such a tangy, salty, sweet AND spicy flavour, everyone who gets the chance to indulge won't be left unsatisfied. Get the recipe here.

9. Vegan Cauliflower Queso in the Instant Pot by Tasting Page. This recipe makes for the best dip to pair with veggies and chips, or add it as sauce to tacos and burritos. It's also an incredible spread on toast, bagels and sandwiches (if you don't have a gluten intolerance). Give it a whirl here.

10. Instant Pot Rice & Beans by From My Bowl. This dish only requires 5 ingredients. If you are into meal prepping for a week of grab and go lunches, this is a great recipe to turn to. Try My Bowl's instant pot dish here.
11. The Instant Pot Potato Carrot Medley by Vegan In The Freezer is such an easy veggie side dish to whip up for any holiday or meal prep. It's a staple recipe to make to increase your vegetable intake for the day. Get this simple veggie game changing recipe here.

12. Instant Pot Lasagna Soup | Vegan Lasagna Soup by Vegan Richa. Serious question, who doesn't love lasagna? This recipe is the perfect blend of pasta, tomatoes, herbs, red lentils, pesto and garlic bread. You can also swap out the pasta for quinoa to mix it up.

13. Instant Pot Black Bean Soup by From My Bowl. Soup lovers! This 10 ingredient black bean soup will very likely be your new favourite. Top this recipe off with some avocado salsa and you've got yourself a perfect lunch. You can make a big batch in one go and then freeze some to have another day.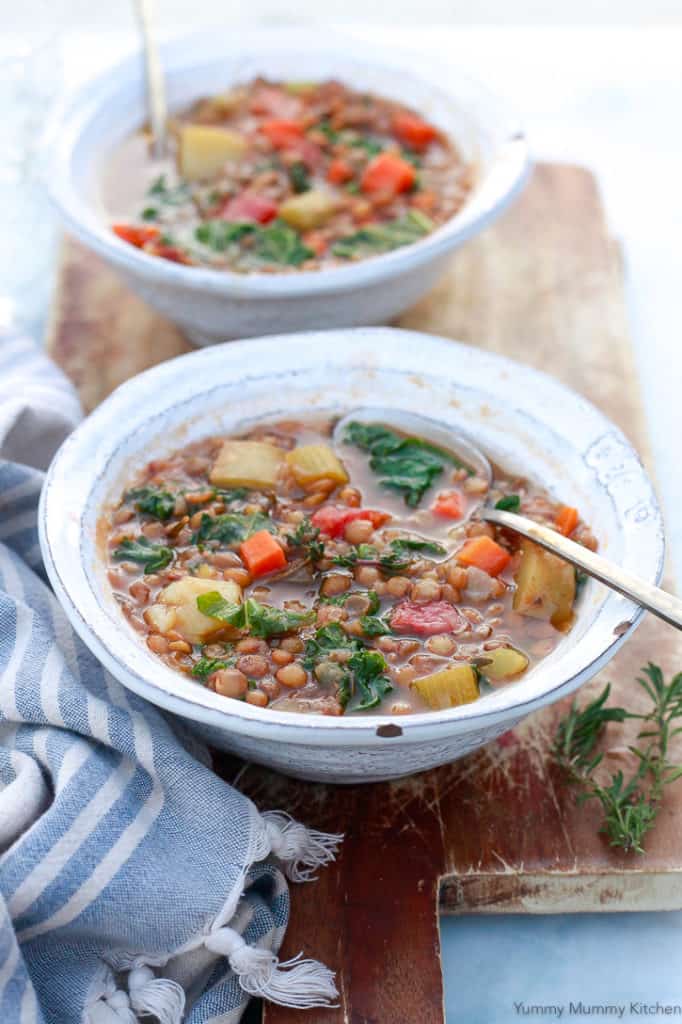 14. Instant Pot Lentil Soup by Yummy Mummy Kitchen. This soup is packed with fiber, protein, vitamins, and minerals for a healthy and hardy meal. Those who love their lentils should definitely try this. Get your lentils without leaving your doorstep here.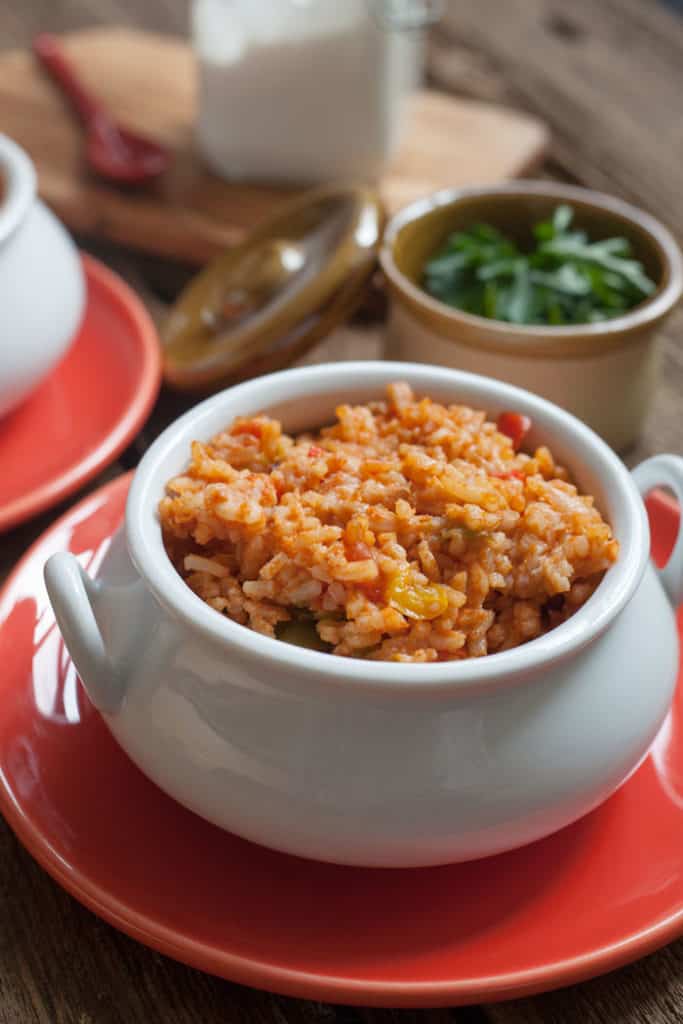 15. Spanish Rice in an Instant Pot. This Spanish rice (often also called Mexican rice) is a staple recipes in our home. James' father used to serve this as a side dish for BBQ'd chicken, fish or steak, along with a dollop of homemade garlic aioli. This was one of the first of James' family recipes I veganized, and then was one of the first recipes I cooked in my new Instant Pot.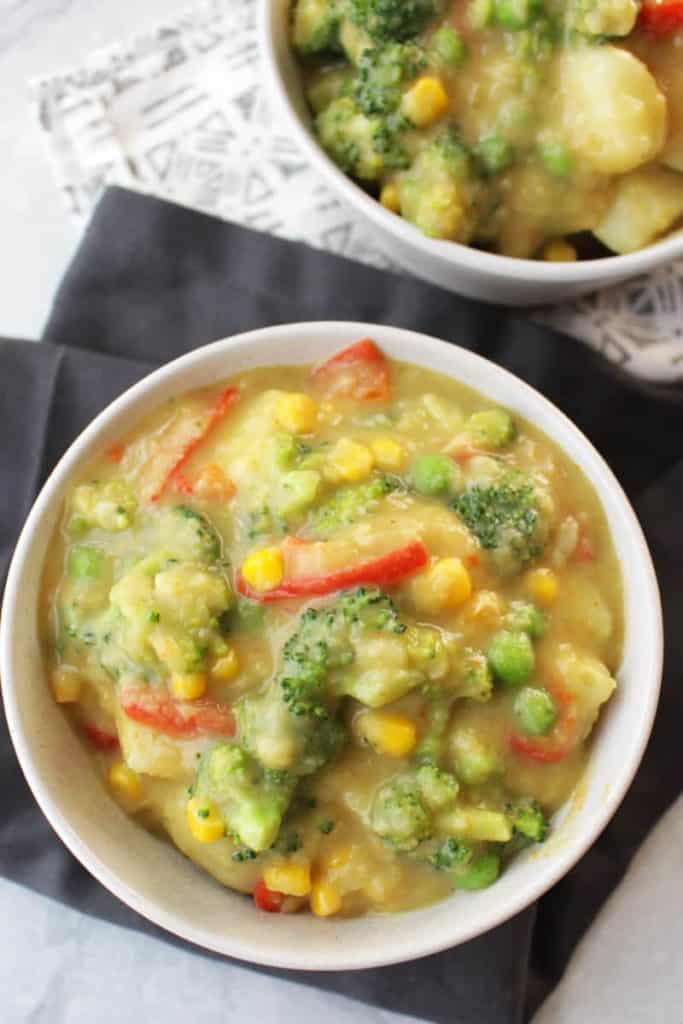 16. Easy Instant Pot Green Coconut Curry by Karissa's Vegan Kitchen. Curry lovers, behold this wonderful instant pot green coconut curry edition of a beloved classic. Curry has never been easier to make than ever before. Thank you Instant Pot!

17. Instant Pot Tomato Soup by A Virtual Vegan. If you are looking for a phenomenal tomato soup recipe, look no further! It is right here. This low effort tomato hodgepodge pairs beautifully with the no knead focaccia bread thats also found in this recipe link.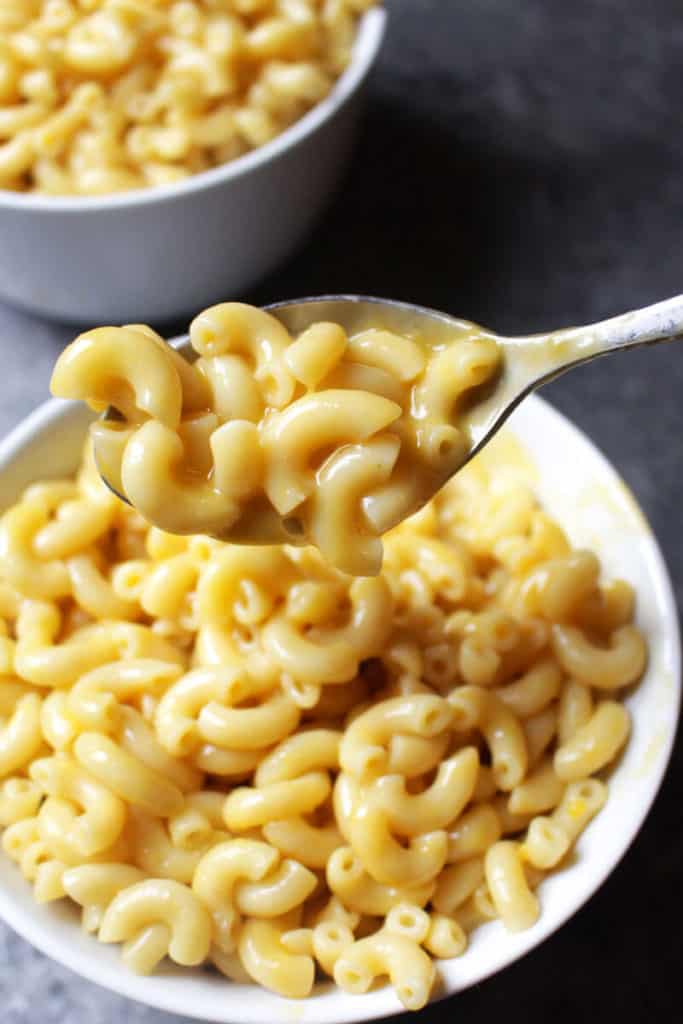 18. Indulgent Instant Pot Vegan Mac and Cheese by Karissa's Vegan Kitchen? YES PLEASE! My childhood dreams just came true with this one. Instant Mac has never been so good and easy to make! This one is definitely worth trying.

19. Smoky Lentil Sloppy Joes by Delightful Adventures. Continuing down memory lane, sloppy joes always steal the show when this recipe comes out of the woodworks. A Summer camp nostalgia favourite, it's perfect for patio season. A little tip from Gwen at Delightful Adventures is to use the leftovers as a sweet baked potato filling.
20. Instant Pot Mashed Potatoes with Fried Onions and Bacon by Fried Dandelions. Mashed potatoes with a twist, this vegan recipe makes the best mash ever! With mash potatoes being easier to make than ever, you might be eating them almost daily! You've been warned.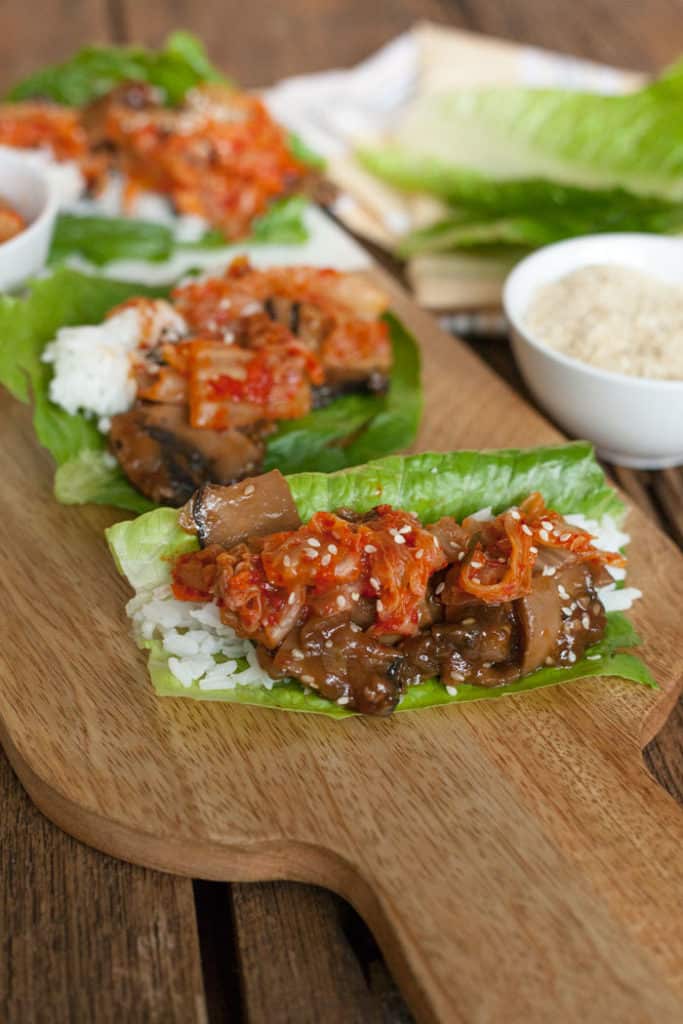 21. Have you tried my Bulgogi Mushroom Lettuce Wraps in an Instant Pot yet? This was the very first Instant Pot recipe I ever posted about. It's definitely worth making, especially if you love mushrooms as much as I do.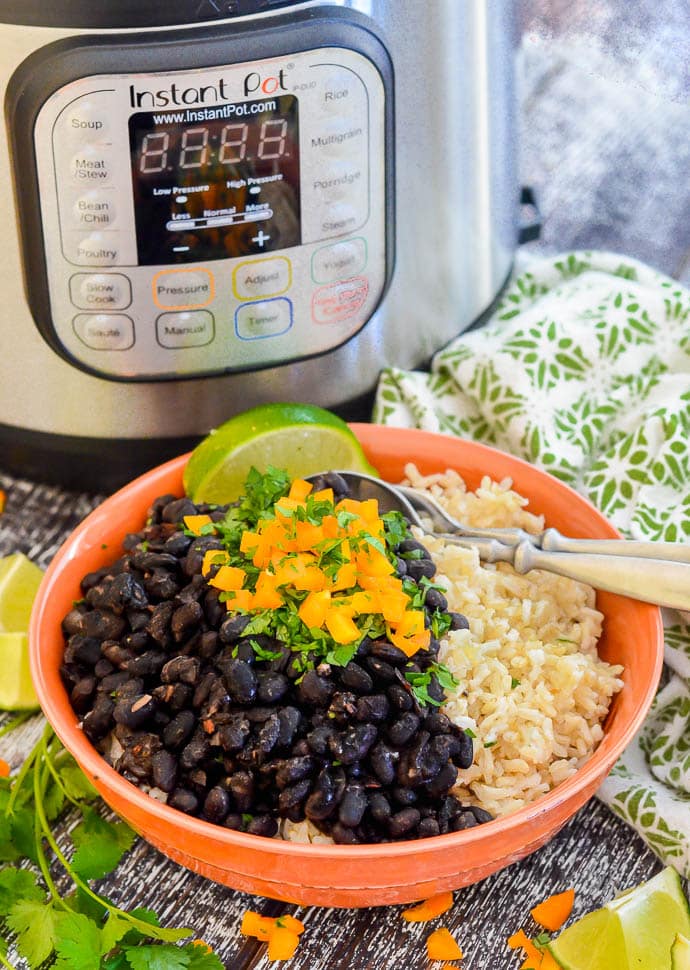 22. The Seasoned Pressure Cooker Black Beans Recipe by A Virtual Vegan.  By now you know its no secret that the Instant Pot is a game changer when it comes to cooking. Cooking beans from scratch has never been so simple. No more need for canned beans!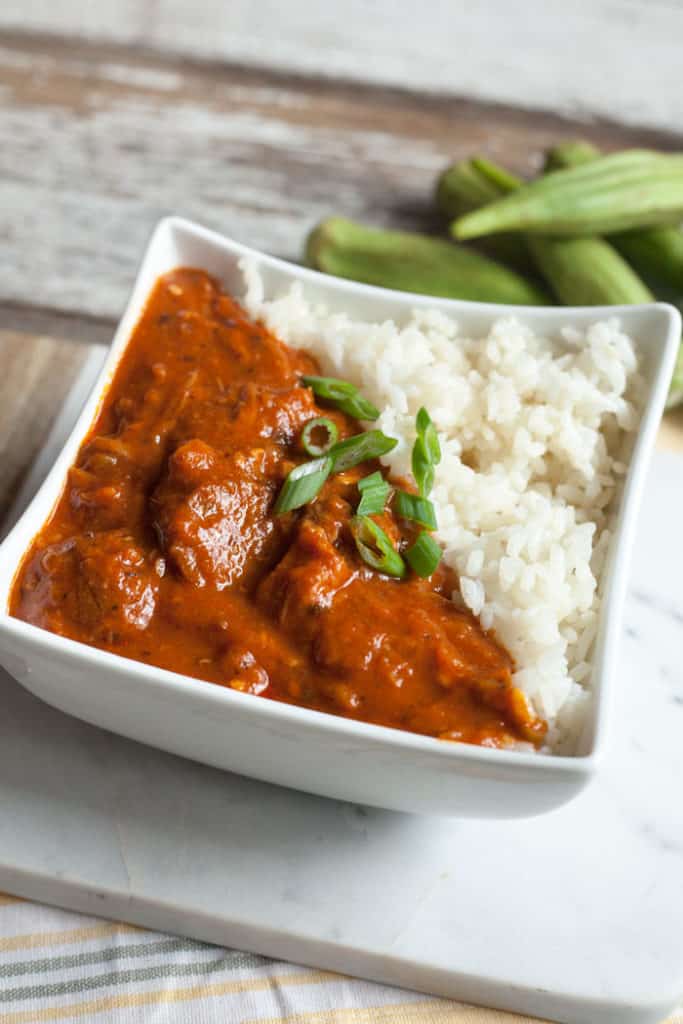 23. My Vegan Gumbo | Instant Pot Gumbo Recipe. Gumbo is the official state cuisine of Louisiana. It is a hearty stew that traditionally made with a strongly-flavored dark roux, chicken or seafood stock, meat or shellfish, what Louisianans call the "Holy Trinity" of vegetables: celery, peppers, and onions; and often okra. You are going to love this one.

24. The Curried Instant Pot Split Pea Soup by Delightful Adventures is such a great recipe to turn to. There's no need to puree this soup, the texture comes out perfectly on it's own. It's a delight soup, noon or night.

25. These Vegan Instant Pot BBQ Meatballs by Fried Dandelions are EVERYTHING! This will be a big hit at your next BBQ, trust me! They will seem to evaporate into thin air once you serve them up, I swear. Get your vegan meatballs for your recipe here.

26. Instant Pot Pasta Puttanesca by Veggies Save The Day. Brace yourself for pasta for days on end after trying this recipe. 
It might feel strand not having to wait for the water to boil to add the pasta during the old cooking process. Finally pasta ingredients can be tossed into an Instant Pot and only revisited once the dish is ready to devour.

27. The Instant Pot Detox Vegetable Soup by Real Food Real Deals is a healthy come to give your body a good cleanse.
When you are need of a detox, give this recipe a try. It will be ready in 20 minutes flat.

28. My Instant Pot Dal | Indian Dal Recipe. This super easy Indian Dal is an obvious choice for a quick vegan dinner. This recipe makes the best homemade Dal ever, so authentic without crazy ingredients. It is made in an instant pot, so you only dirty one pot! Bonus! Vegan indian food at home has never been easier.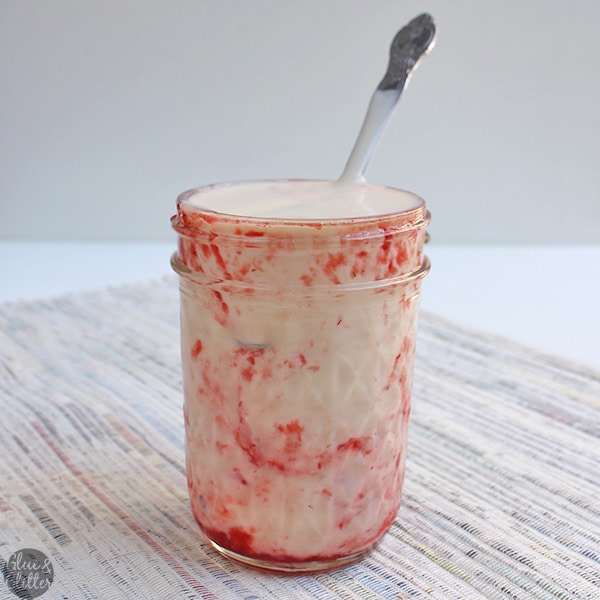 29. Two-Ingredient Soy Yogurt in the Instant Pot by Glue and Glitter. Of course I saved this last one for dessert! If you can't stand store bought yogurts, make your own at home here. You can control the sweetness and make any flavour you like.
If you need an Instant Pot to get started, get my favourite here. Enjoy!