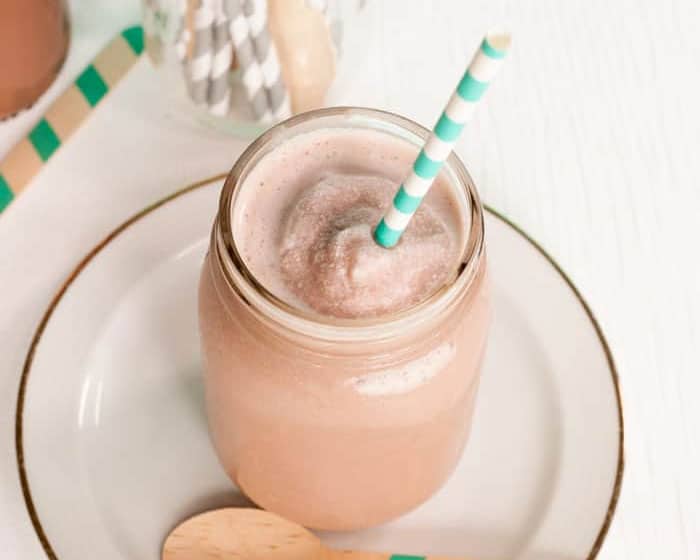 Wendy's Frosty Copycat Recipe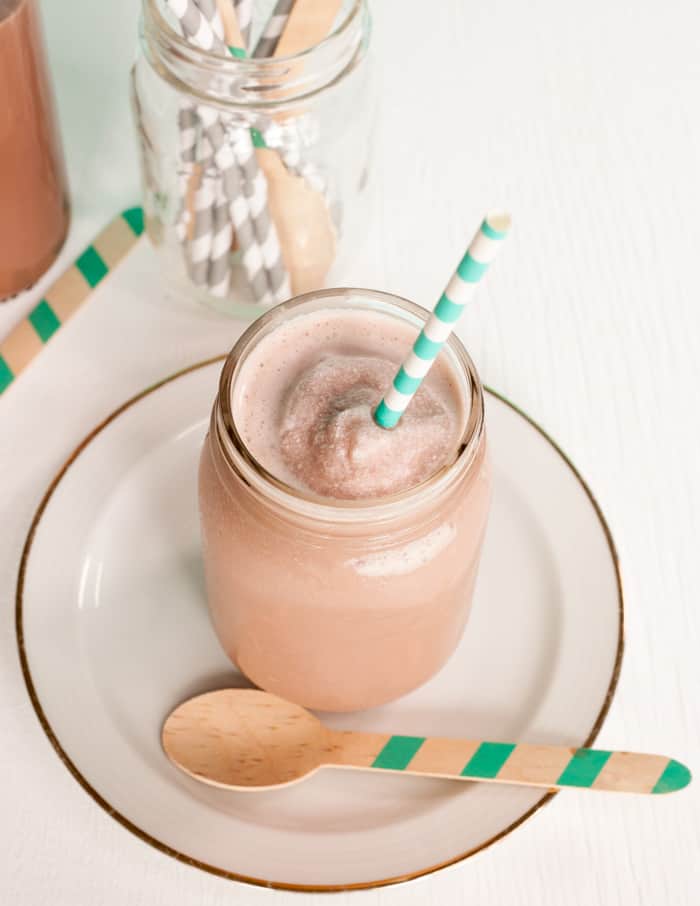 There nothing quite as satisfying as a creamy, chocolatey frosty on a hot Summer's day. Now that the heat is finally upon us, I figured this veganized Wendy's Frosty Copycat Recipe would be just what we all need. It's a super, duper easy recipe that requires only 2 ingredients and can be whipped up in just a few minutes. It will cure your heat flash, your chocolate or milkshake cravings, and it's totally guilt free! A blender is required for this recipe.
This recipe is absolutely satisfaction guaranteed. It's instant gratification with a quick 5 minute prep. You will never miss the old Wendy's version after trying this recipe. You can alternatively use a vanilla flavoured almond milk instead of the chocolate if you want a different flavour, but I definitely prefer the original chocolate flavour the most. Serve this frosty up in a glass, kick back and enjoy the smooth, creamy goodness of this veganized deliciousness!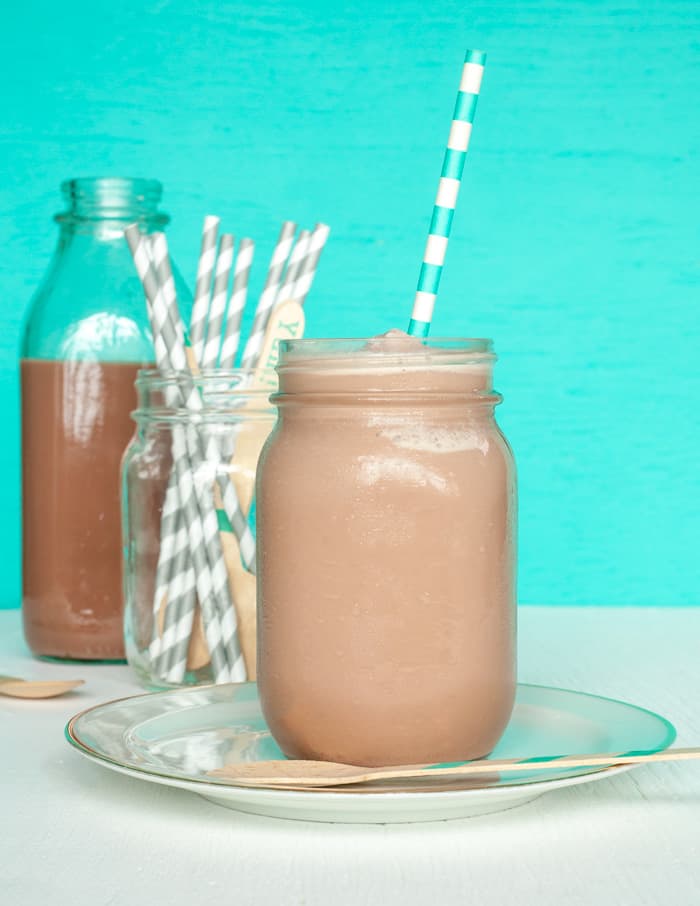 Vegan Wendy's Frosty Copycat Recipe
A super easy and yummy Wendy's copycat recipe that's vegan! perfect on a hot summer day.
Instructions
Add all ingredients into a blender and blend until smooth.
Transfer to an ice cream maker and churn until it JUST about looks like ice cream. It should have a slightly melted ice cream consistency.