3 Easy Avocado Toast Recipes VEGAN
Some snacks are so simple, so easy, that you totally forget about them! Avocado toasts are one on those snacks. For me, avocado on toast with some salt and pepper is a basic breakfast I enjoy every morning. Ladies, hop on board this does WONDERS for balancing out your hormones…
Avocado toast in it's most basic form is just that; sliced or smashed avocado on top of a piece of toast with a sprinkle of your favorite spices. Simple, basic but OMG is it good! It's rich like buttered toast, only vegan, heartier and so effing good and good for you! Plus, it's like, the prettiest dish ever to Instagram #Foodie #CleanEats.
If you're too lazy to cook, are in a hurry, or just need to eat those about-to-turn avocados; you won't ever be disappointed with these bad boys as breakfast, lunch, dinner, or a midnight snack.
Since I have been eating this dish daily for oh, I dunno, a year and a half now, I started to get creative….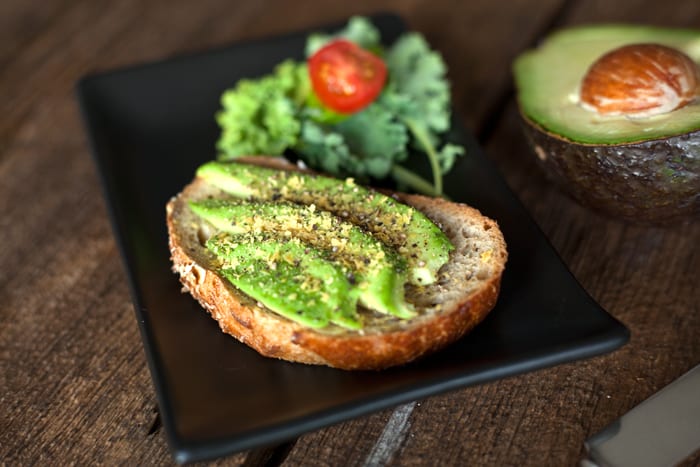 Nutritional yeast is a vegan's dream. Much like hot sauce, I put that shit on EVERYTHING! It's packed with protein and B12, and has a slightly nutty and cheesy flavor that makes this a seriously yummy and healthy go-to vegan breakfast. Sprinkle with freshly ground pepper and pink salt. Voila! Heaven!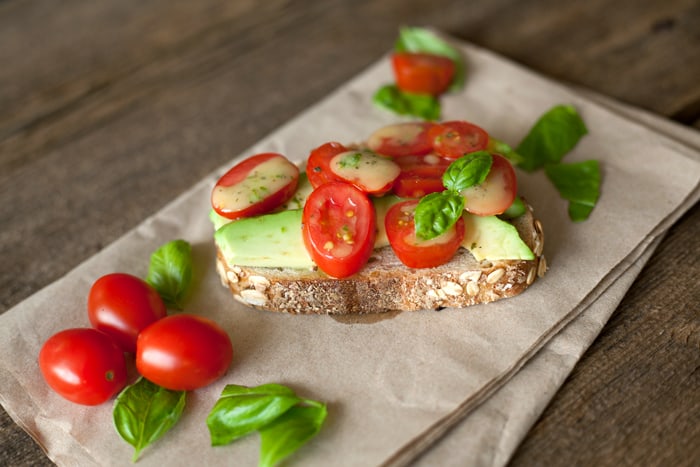 Because I work from home and shoot most of the time, I will often have two avocado toast meals in one day. It's a great snack that the crew loves, and thanks to all the healthy fats, keeps our energy levels high. To switch things up and keep it fresh, I will toss some tomatoes and basil on there. It's so simple, but is a flavor combination most people enjoy.

Okay, so my fiancé is Syrian. This means that an obscene amount of hummus and za'atar is consumed in our home. Seriously, at the rate we go through hummus, I should be investing in the chickpea and tahini market- where can I buy this shit in bulk?! Anyone, Anyone?
In case you've been living under a culinary rock, za'atar is a fragrant Middle Eastern spice mix. It is made with a combination of dried herbs such as Arabic thyme, oregano, sumac, sesame seeds and salt. You can find it premade in the spice section at most grocery stores, but the best stuff coms from the Arabic grocer. It's an amazing spice to have on hand, that you can throw on almost anything. Like, yup you guessed it- Avocado Toast!

Checkout this video, it's full of fun and tons of avocado!