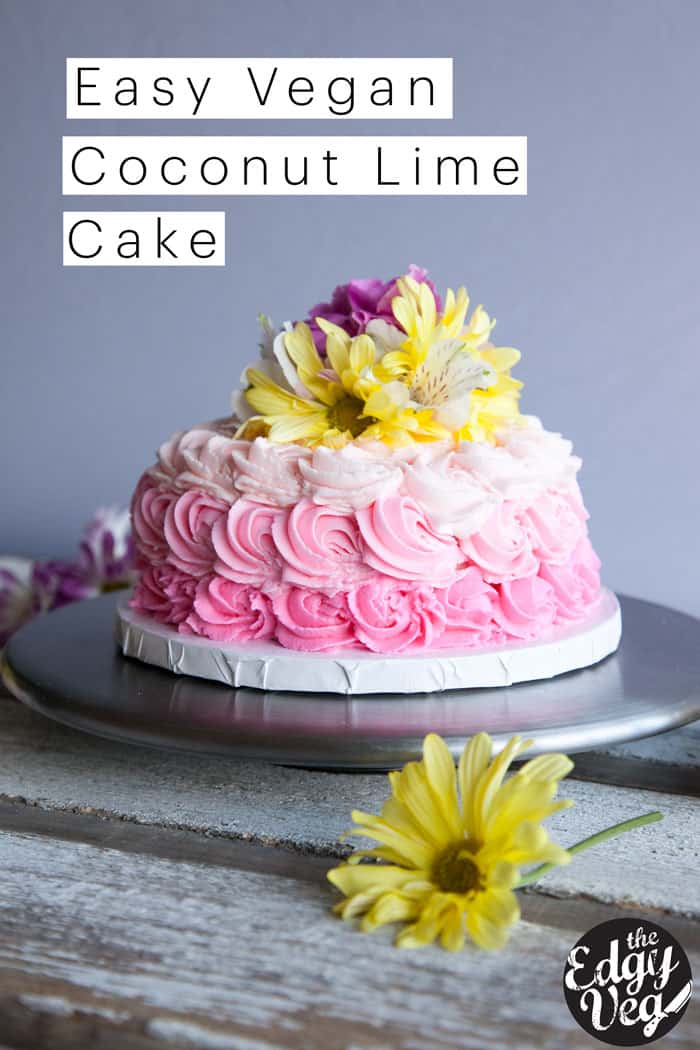 Decadent Coconut Lime Cake or Cupcakes | Vegan Dessert Recipe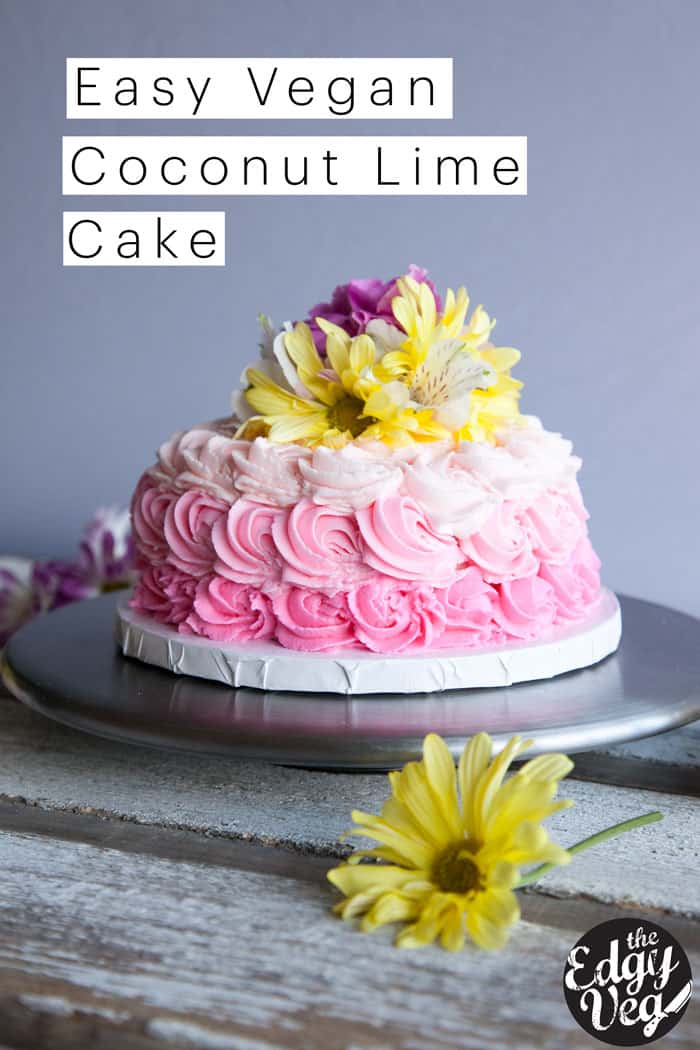 I have always had this small obsession with owning my own bakery. I have this need to surround myself with beautiful things and what's more adorable then a cute, fluffy, with-garnish-on-top cuppy cake? I often dreamed about the treats I would create; elbows deep in flour with icing in my hair and batter on my pink, frilly apron.
…But treats are bad for you.. all that sugar and butter and food colouring….
Not on this blog they're not! That's right fellow Veggies, The Edgy Veg has the answer for you —vegan DESSERTS. Don't give me that "it probably tastes like cardboard" look, because you could not be more wrong. In fact these are moist and flavorful and fluffy. I believe in guilt-free treats, because if its accompanied by guilt, it doesn't count as a treat! This recipe was actually created by Isa Chandra Moskowitz. When you're not a natural baker like me, it's best to follow someone's else's recipe to make a cake or cupcakes. I loved this one so much, I just had to share it with you!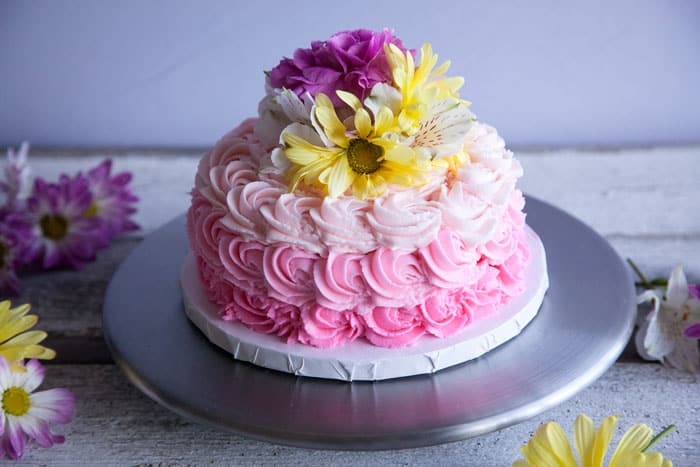 Vegan Coconut Lime Cake & Cupcakes
How to make a decadent Vegan Coconut Lime Cake and decorate it like the pros. The easy vegan cake and rich vegan buttercream frosting recipe take just a few minutes to make and are lick the spoon delicious!
Serves:
12 cupcakes or 1 6 in cake
Ingredients
Cake Batter
⅓ cup coconut oil
¾ organic bone-char free granulated sugar
1 cup coconut milk
⅓ cup almond milk
2 tsp vanilla extract
1 table spoon finely grated lime zest (about 2 limes)
1 cup organic unbleached flour
½ tsp baking soda
½ tsp baking powder
¼ tsp salt
1 cup unsweetened coconut
Lime Butter Cream Frosting
Instructions
Make the batter
Preheat oven to 350 F. Melt coconut oil in a small saucepan over low heat (I'm talkin' the lowest setting you've got low). Remove from heat and pour into a mixing bowl with sugar. Add almond milk, coconut milk, vanilla and lime zest and mix until you're sore!
Add flour, baking soda, baking powder, salt and coconut. Mix until smooth. If you're making cupcakes, line a cupcake pan with liners and bake for 22-25 mins, or until a toothpick comes out clean when inserted. If you are making a cake, grease and line, or just grease your cake pan and bake in for 45-60 mins, checking after 45mins; or until a toothpick comes out clean.
Cool COMPLETELY before icing.
Make Coconut Lime Frosting
Beat sugar, vegan butter, vanilla and lime juice for about 5 mins until fluffy. I like to thinly slice limes and half them as a garnish. So Adorable Dahhling…
You can also use simple vegan butter cream frosting,this one by The Icing Artist is my favourite recipe!
Notes
You can use this recipe to make cakes or cupcakes!
You can use fancy lime buttercream for these (recipe above), or you can make a simple but rich vegan buttercream frosting!
I LOVE this recipe
by my friend Laurie over at
The Icing Artist
. It's rich, it's buttery, and every time I make it, no one believes me that it's vegan!!! If you want to learn how I decorated the cake above (and yes you can use the same technique for cupcakes) check out this video I did on Laurie's channel for a full tutorial!!! So VOILA! Eat up my pretties! Lift your cakes high and feel happy not guilty!