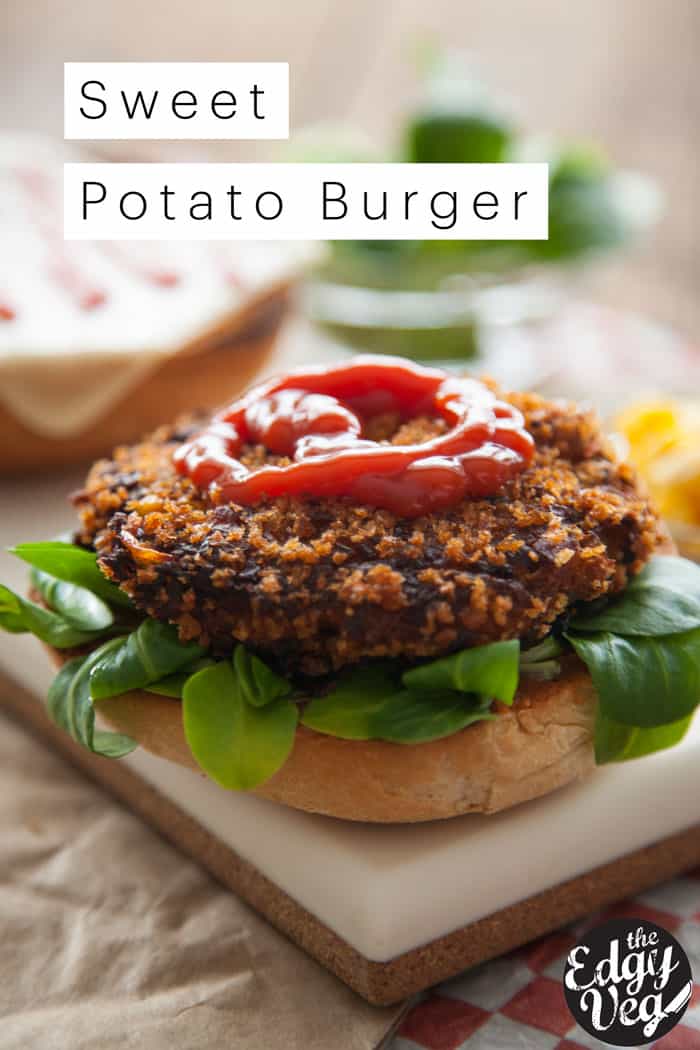 Sweet Potato Burger | Vegan BBQ Recipe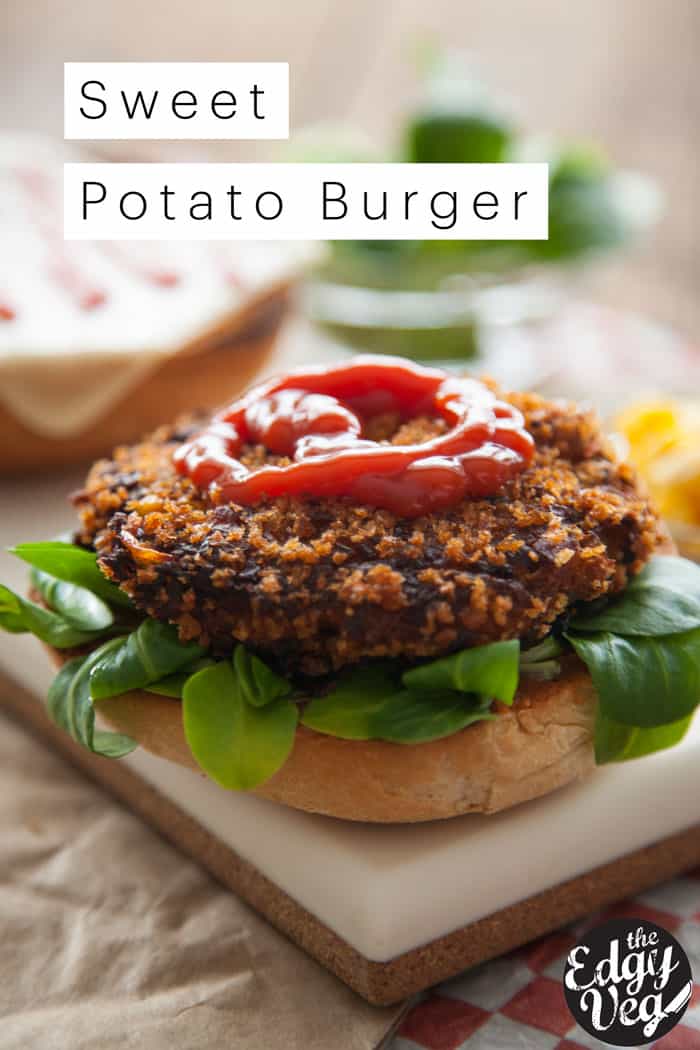 James and I spend most of our summer evenings on our roof barbecuing. It is such a nice to treat to cook outdoors, and to be able to sit in fresh air to enjoy our meal. Believe it or not, when I first went vegan, burgers were my quick go-to meal. I found that veggie burgers really satisfied my cravings, and were a worthy substitute for the traditional meat-style burgers. Aren't burgers just a vehicle for toppings and sauces any way? Some of you may disagree, but this was what kept me vegan summer after summer, when the invites for bbq's with friends started to arrive.
These sweet potato burgers are insanely easy to make and are incredibly meaty, moist and tender. If I was given the chance, I honestly could find a way to put sweet potatoes in almost any recipe. They are so delicious and sweet, and hearty– that they really bring life to any recipe. James was shocked when he tried these for the first time. He could not get over how hearty and meaty they really are. I know that you will feel the same way. Enjoy!
Sweet Potato Burger Vegan BBQ Recipe
Simple, Vegan sweet potato tofu burgers that are tender, hearty, flavorful, and delicious. This vegan burger recipes is perfect for your vegan bbq or a quick dinner at home.
Ingredients
1 cup tofu, soft, medium or firm - it does not matter
2 large US sweet potato, roasted and mashed very well
½ cup sweet corn
½ cup panko crumbs
OPTIONAL: additional ½ panko crumbs for coating
Handful cilantro, finely chopped
½ onion, finely chopped
1 tsp paprika
1 tsp garlic powder, or 2 cloves fresh, minced
½ tsp pepper, black or white
¼ tsp cayenne
1 Tbsp ground flax, mixed with 2½ Tbsp water
2 Tbsp olive oil
4-5 hamburgers buns
Toppings Suggestions:
Instructions
heat some olive oil in a pan on medium heat and cook the onions until soft, translucent and caramelized, about 15 mins.
Mix up your flax seed and water and place in the fridge for 15 mins to set.
In a food processor (or large bowl) mix all your ingredients, including the onions and flax mixture, (but minus the buns & toppings) until well combined. The burger mixture should stick together easily.
Using water or olive oil on your hands to prevent the burger mixture from sticking, begin to form burgers with the mixture. Make sure you consider the size of your buns when forming your burger patties.
OPTIONAL: place additional panko crumbs in a shallow bowl and coat your burger patties on both side for extra crunch.
Heat olive oil in a pan on medium high heat, and cook the burgers 5-6 minutes on each side, or until nicely browned.
Toast your buns, top with your favourite burger toppings, sauces, the sweet potato burger, and serve!
Notes
Cooking options:
1. Bake these burgers in the oven at 450F for 10 minutes on each side.
2. Bake or fry the burgers in advanced, and then toss them on the BBQ later.