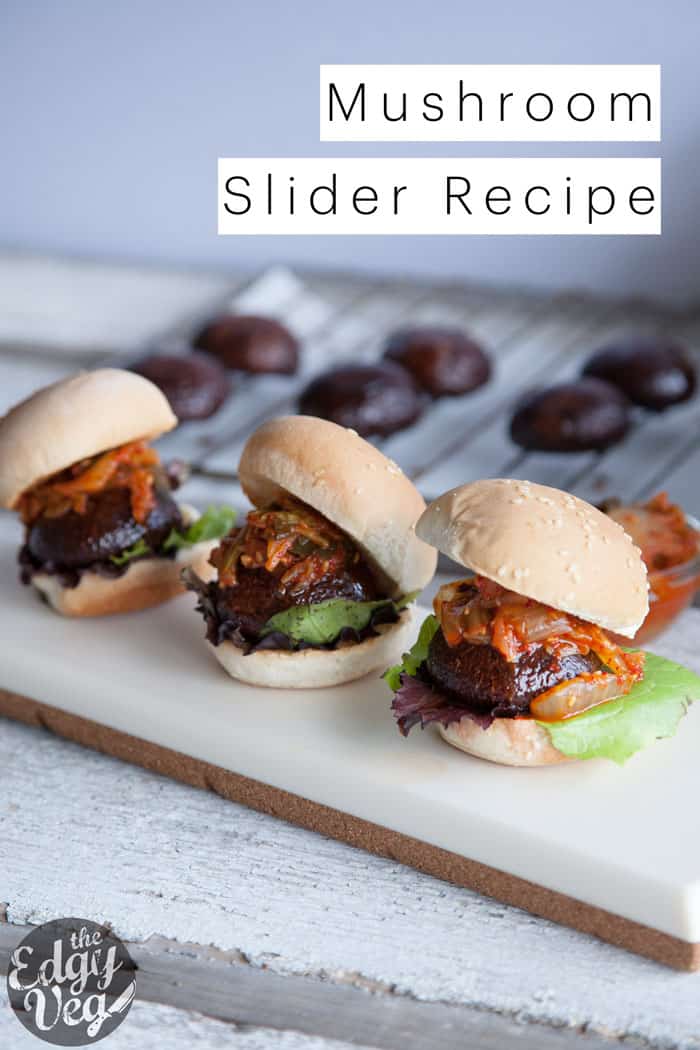 BBQ's are a summer event staple; and one that has been a personal favourite of mine.  I simply love the smell of propane, the slightly charred mains, with light and fresh sides. Friends, put away your knives because, you no longer have to suffer through the laborious task of trimming your veggie burgers into tiny circles to get that slider experience.
I explore the world through my mouth and I am always in search of a good veggie burger recipe, or method. Mushrooms have becomes a regular go-to since becoming vegan. These easy vegan Portobello sliders are juicy and rich and velvety, and filling all at the same time. I've been hooked since I first tried them, a mushroom fiend therefor-ward. Making these cute, little grilled Portobello burgers is a great way to feed many people a little morsel of vegan heaven without having to make them choose between their beloved (meat) burger and yours.
Many people are unaware of the humble beginnings of the Portobello mushroom. Prior to a clever marketing campaign that began in the 1980's growers often had to dispose of Portobello's because they were not only large, measuring up to 6″, but also had the gills fully exposed. This exposure led to the drying out of the mushroom giving it the rich, meaty texture that makes it one of the most loved mushrooms in the entire world. By naming this mushroom, which is simply the fully mature form of the cremini they were able to glamorize the large brown fungi enough that people began to take notice of it. It soon began appearing in gourmet dishes at restaurants and even found it's way onto the barbecue grill. The Portobello mushroom is a perfect substitute for anyone seeking a burger experience without using meat.
When selecting your Portobello mushrooms pick out the ones that will be a good size fit for your sliders. You can also use regular cremini mushrooms if you can get your hands on some really big ones. When it comes to bun selection just pick your favorite slider sized buns. Or if you can only find large buns, just use large Portobello mushrooms and make a regular-sized burger!
You can use any burger toppings you love for this recipe; but my personal favourite is some greens, vegan mayo, hot sauce, and tons of Kimchi. I am a big fan of Kimchi and have been known to top a variety of vegan dishes with it.
Portobello Mushroom Sliders | Veggie Burger Recipe
A recipe for vegan sliders made using portobello mushrooms instead of meat. You no longer have to suffer through the laborious task of trimming your veggie burgers into tiny circles to get that slider experience.
Instructions
Whisk olive oil, balsamic vinegar, garlic, basil, thyme, salt and pepper in a bowl until well combined.
Pour mixture over mushroom caps in a plastic bag or bowl and let them marinade for 2-3 minutes, or overnight, flipping mushrooms over halfway through.
Heat barbecue to medium-high heat and place mushrooms on grill, gill side up first.
Let cook for 5-10 minutes on each side. The timing really depends on the heat available in your barbecue.
When cooked and embellished with grill marks, remove from heat, place on the bun and garnish with your favourite toppings!