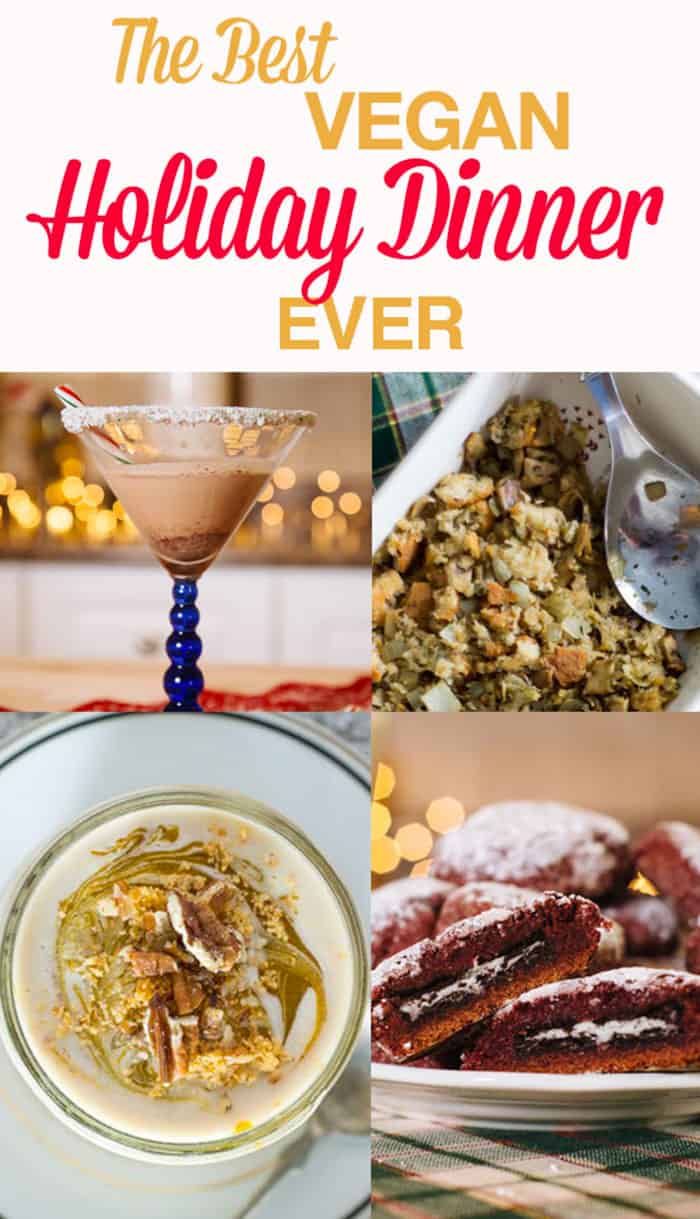 The BEST Vegan Holiday Dinner EVER

Are you stuck looking for last minute Christmas dinner recipes that are vegan and delicious? Well look no further because this is the BEST vegan Holiday dinner ever. I have rounded up everything from appetizers to mains, sides, desserts AND after dinner cocktails. I have even included an energizing breakfast smoothie recipe to get the day of cooking started off right.
We all know the holidays can be mega stressful with last minute shopping, wrapping and holiday parties, so I wanted to help ease the effort of putting together a great meal. You will probably find most of these recipes to be super easy. With all these options below, you will surely find recipes that will delight even the non vegans. After all, these recipes are carnivore approved. So without further ado, let's start with the breakfast fuel up!
Breakfast Smoothie
Christmas morning breakfast smoothie, because you are too excited opening presents to make a real meal. This thick and creamy smoothie is a delicious start to your day as breakfast, but is just sweetened enough to bring it into dessert territory. This smoothie is packed with protein, is rich in beta-carotene, and insanely high in fiber. Dessert for breakfast? …Now that's my kind of pre-game meal! Get the full recipe here: Pumpkin Pie Smoothie.
Appetizers
There is nothing quite like sausage wrapped in pastry to keep your guests from getting hangry. This recipe is great as a holiday finger food, but also doubles as a great snack that can be made well in advanced, and heated up when you need a meal in a flash. Easy to make and easy to eat.
The "sausage" in this vegan sausage roll is made from a combination of seitan meat and raw nuts, giving it a fantastic meaty and cheesy taste and texture. The sausage is then wrapped in a soft puffed pastry adding even more dimension to the texture and overall mouth-feel. Get the full recipe here: Vegan Sausage Rolls.

It's all Greek to me. Curb your hanger before it curbs you. It's a light pre-dinner snack (that actually has some vegetables in it). Vegans and vegetarians can enjoy these awesome appetizer triangles. Thank you Mama Voula for this delicious Greek recipe. There really aren't too many things better then a pastry. You could really make anything with phyllo; something, sweet something salty, something oozing with the goodness of vegan cheese; you decide! Get the recipe here: Vegan Spanakopita.
The Holidays are a dipping good time. This is the only green recipe ( so it must be healthy). So add some green to your beige meal. Throw in some chips and pita and you've got yourself a real crowd pleaser. Artichoke dip is always the life of the party.  Traditionally, this party-favourite is ooey-gooey-cheesy rich, served with flat bread or veggies. In the vegan world, this dip does not have to be boring. This artichoke dip has a sinful, decadent flavour and texture followed by a spicy kick. It is a great base for any other other dip creation you have hangin' out in your brain! Try it with spinach, for a more traditional spinach-artichoke dip, or throw some vegan cheese in the mix and bake it for a hot variety. Get the recipe here: Spicy Vegan Artichoke Dip.
Main

Some people celebrate the birth of Jesus. I celebrate the invention of seitan. #AllHailSeitan. There is nothing naughty about seitan. We're talking about wheat meat here… not about Beelzebub ???? Because Turkeys are cute, and have funny feet, and they wobble and gobble!!!! Say it with me " Turkeys are friends, NOT food…"
The secret ingredients are vital wheat gluten and garbanzo bean flour. Get the recipe here: Vegan Turkey with Seitan.

Puff patry stuffed with seitan, mushrooms, gravy and mushrooms….. it's a party in a pastry! This is one of those ultimate blowout Holiday vegan dishes that just hits the spot over and over again. This easy seitan meal is perfect for your vegan Christmas dinner! This is my vegan version of the infamous dish from Gordon Ramsay's Hell's Kitchen. Get it here: Vegan Beef Wellington.
This is the only holiday roast you will ever need. It's less labour than it looks, and the outcome is totally worth it. The result is pastry wrapped, side dish stuffed, succulent vegan meat. Get the full recipe here: Best Ever Vegan Holiday Roast.
Sauces

Cranberry sauce is like the black sheep of the family, often over looked and not given enough credit. Step away from the canned cranberry sauce. There is no glory in using a can-opener as a prepping tool. Making cranberry sauce from scratch is insanely easy. This basic all natural homemade cranberry sauce is the perfect topping for Christmas dinner. Just a few quick and simple ingredients. Recipe link below: Cranberry Sauce.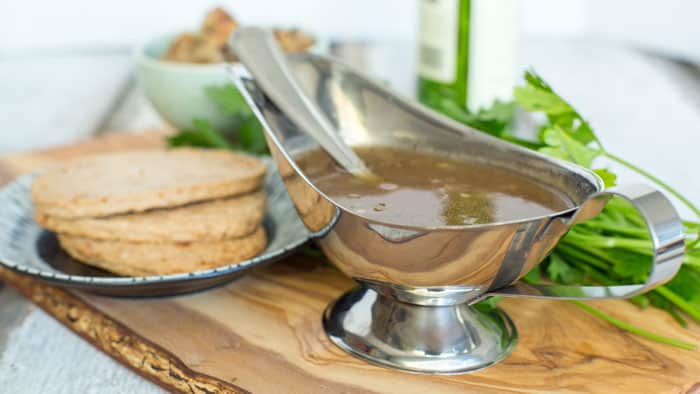 Gravy has its place all year round, but it really shines during the holidays. Gravy is also a great way to mask any cooking flops, so if something doesn't turn out quite right, it's all gravy baby! I put that stuff on everything. Get the full recipe here: Mushroom Gravy.

Sides

Vegan cheesy cornbread is like a tight bear hug from a relative you haven't seen in awhile. Once this warm, cheesy goodness comes out of the oven, it is hard not to devour it all. The slightly spicy kick will leave a taste in everyone's mouth that will leave them wanting more. Get the recipe here: Vegan Cheesy Cornbread.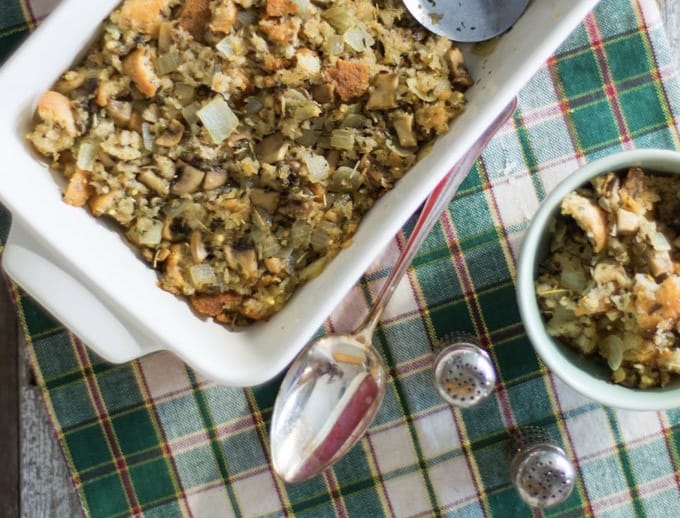 I turned traditional stuffing vegan because you deserve to eat stuffing that doesn't come out of a Turkey's butthole. You can thank me later. Get the full recipe here: The Best Vegan Stuffing Ever.

This mac and cheese is one that veers off the beaten path a little bit! Regular mac and cheese is great on it's own, but what happens when you add the magic of pumpkin?! MAGIC! That's what! We put pumpkin in our coffee, in our cookies and our desserts, why not have it in mac and cheese? #PumpkinSpice4Life. Get the full recipe here: Pumpkin Mac and Cheese.

Nothing says comfort like a hot dinner roll covered in gravy. They are easy to make, quick to bake and they will give your booty something to shake. They also make great leftover sandwiches for the next day. Whip up some biscuits by following the recipe here: Vegan Biscuits.
Dessert


Without a doubt, pumpkin pie is standard for holiday dinners. But the real question is, is it a vegetable or is it a dessert? We can't tell for sure. Who decided to put vegetables in pie anyway? This is the easiest vegan pumpkin pie you will ever make! Perfect for a vegan Christmas dinner. Mmmm pumpkin recipes. This recipe also includes the directions for making a vegan pie crust. Top this pie off with some vegan whipped cream and you will have the vegan pumpkin pie of your dreams. Get it here: Pumpkin Pie .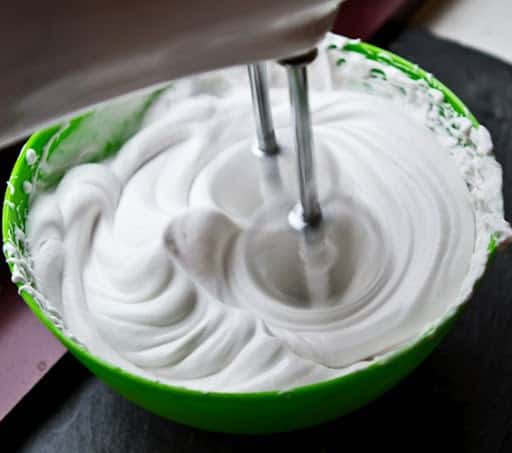 Life without whipped cream is just a dry pie. Give your desserts the BFF they deserve. This easy raw and vegan coconut cream recipe is a dream in any dessert. It will only take a few minutes to make and you could eat it alone right out of the bowl! Get the full recipe here: Vegan Whipped Cream.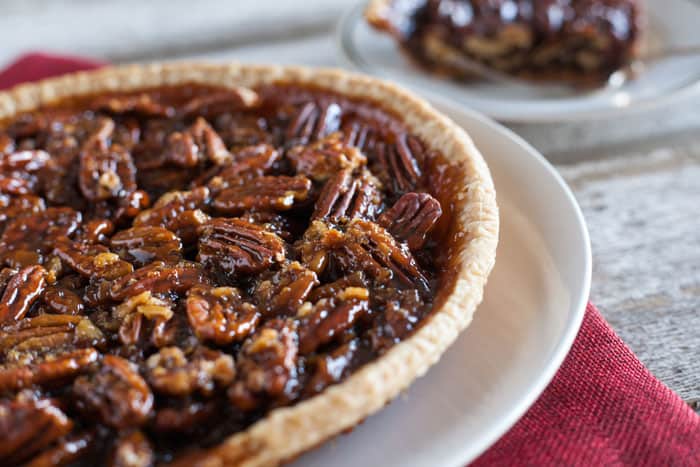 Let's face it, the holidays can make us all a little bit nuts, so take the nuts into your own hands and serve them up hot! Turning the traditional pecan pie recipe into a vegan approved dessert is not just 'pie in the sky' talk here. This delightful, down-to-earth dessert is easily achievable AND it's heavenly! What makes this recipe different from the traditional pecan pie recipe is the vegan pastry dough base, the brown rice syrup to replace corn syrup, coconut sugar to replace regular refined sugar, and flax meal to substitute for eggs. I also highly recommend the  vegan whipped cream to top it off. Get the full recipe here: Pecan Pie. 

Pumpkin Pie may be the most popular pumpkin dessert, but you can't dip that into your almond latte now can you? They are perfect for afternoon tea catching up with your Nonna. They are sweet (just like Nonna), moist and delicious. Get this tasty recipe here: Vegan Pumpkin Scones.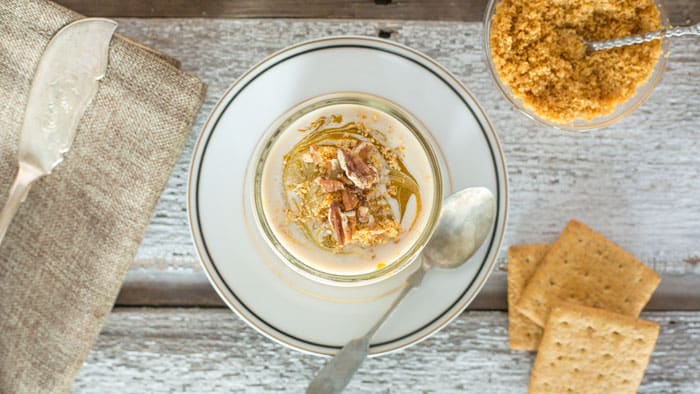 The pumpkin spice train just keeps on going in this household. Mini pumpkin cheesecakes will save your life. No bake, no hassle! You have enough on your plate. Get the full recipe here:  No Bake Pumpkin Spice Mini Cheesecakes.

These cookies are like a turducken of the cookie variety! Get the recipe here: Oreo Stuffed Red Velvet Cookies.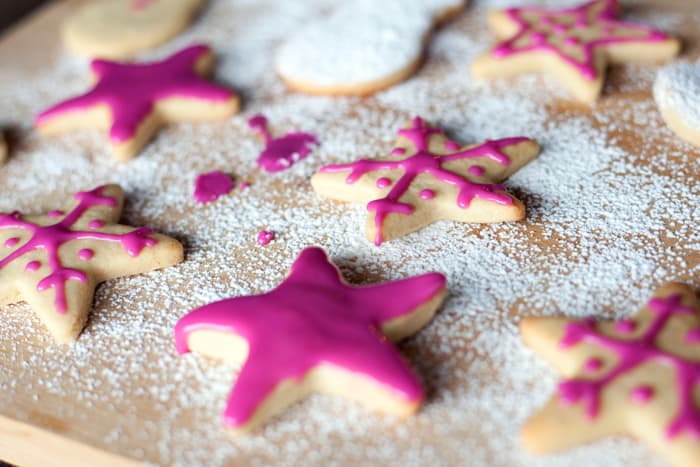 Vegan sugar cookies are super easy to bake, and take hours to decorate! FUN TIMES! Get the recipe here: Vegan Sugar Cookies.
Gingerbread men…they're cookie shaped as men, and you can bite their limbs off one at a time! Get the recipe here: Gingerbread Man Recipe.

Vegan peppermint bark is like normal peppermint but dairy free and without the 40$ price tag! Get the recipe here: Peppermint Bark Recipe.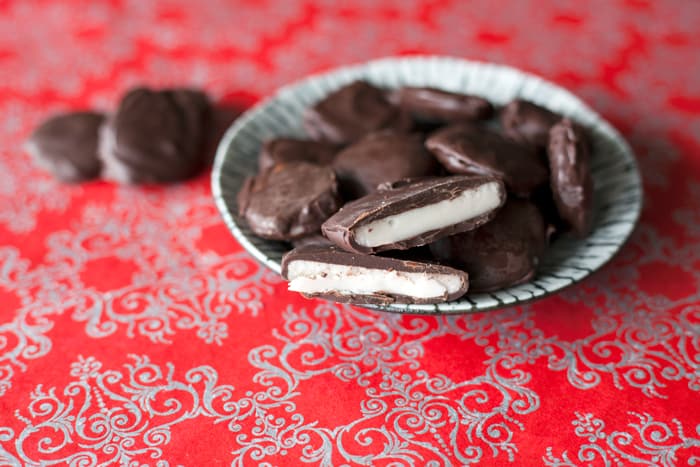 Peppermint patties are one of the easiest holiday candies to make. With just a few simple ingredients, you can make smooth, creamy vegan peppermint patties –just like the store-bought variety! It's like a candy cane tossed in chocolate! Get the recipe here: Homemade Peppermint Patties.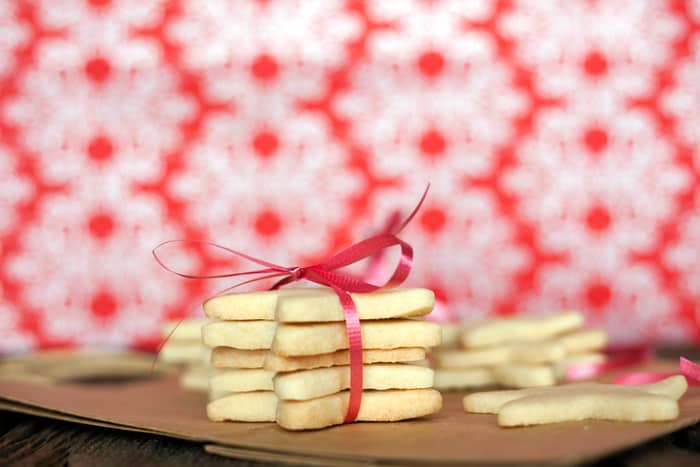 Vegan shortbread…you could say that my mouth is a world-travelling cookie connoisseur. These are by far my favourite!!!! They're rich, tender, crumbly traditional Scottish biscuits. Mmm butter. Get the recipe here: Vegan Shortbread Cookies.



German lebkuchen is a traditional German baked Christmas treat, somewhat resembling gingerbread.They're just weird german christmas cookies, Mmmm orange and chocolate. Get the recipe here: German Lebkuchen Recipe.

Chocolate covered turtles like you buy at the store, only made in your kitchen, vegan and SO much tastier! Get the recipe here: Chocolate Covered Turtles Recipe VEGAN.

Oh ferrero, you used to make the most incredible candies ever, but now I do!!!! Mmmm coconut and almond heaven. Get the recipe here: Ferrero Rocher Raffaella Recipe.
After Dinner
This diary free Baileys (Irish cream) is my favourite holiday cocktail, and can help get you through the madness starting with your morning coffee. It is also amazing on ice for a boozy treat. Pair this 'after dinner' cocktail with the pumpkin scones recipe above for a crowd pleasing finish to a brilliant feast. Get the recipe here: Vegan Baileys Irish Cream Recipe.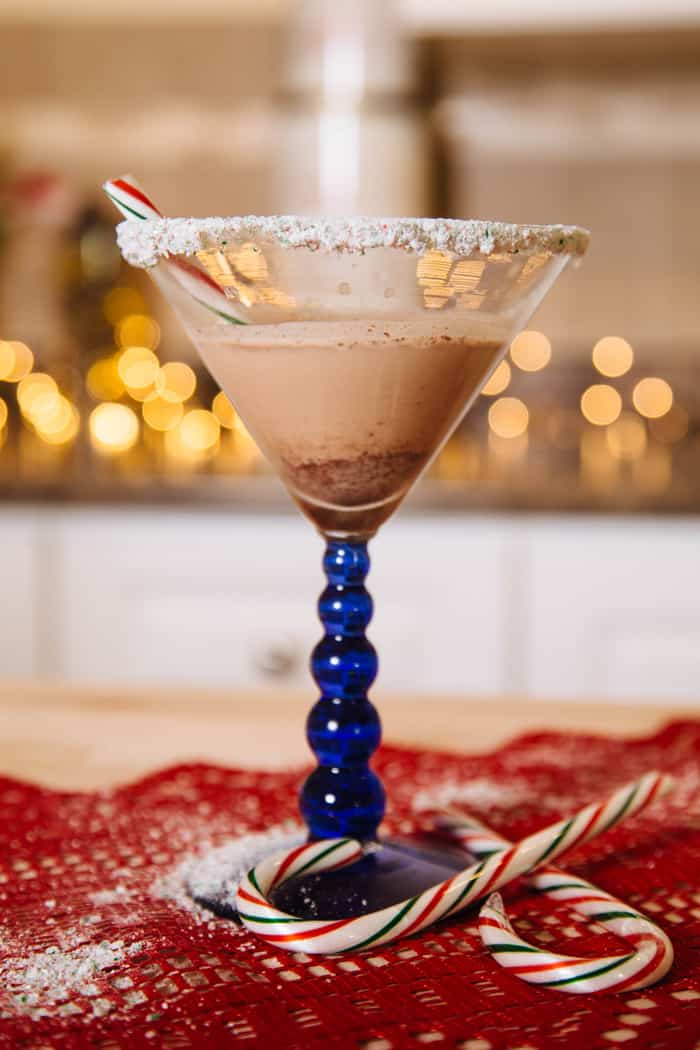 Whether you're throwing a bunch of Christmas parties or drinking next to your tree alone, you are going to need a sweet and festive holiday cocktail. Get the recipe: Candy Cane Martini.

I will finish this vegan Christmas dinner round up with the life blood of the party, hot mulled wine (German style)! It's so cold outside, we even need to heat up our wine. Mulled wine is the pumpkin spice of cocktails. Why is it a thing? Maybe to warm up those cold blooded family members. So if the end of the Christmas feast is just the beginning of the party for you and your guests, then this concoction will deliver. This is how classy people get wasted. Get the recipe here: Gluhwein or German Hot Mulled Wine.

*No animals were harmed for this feasting. Party animal approved.*