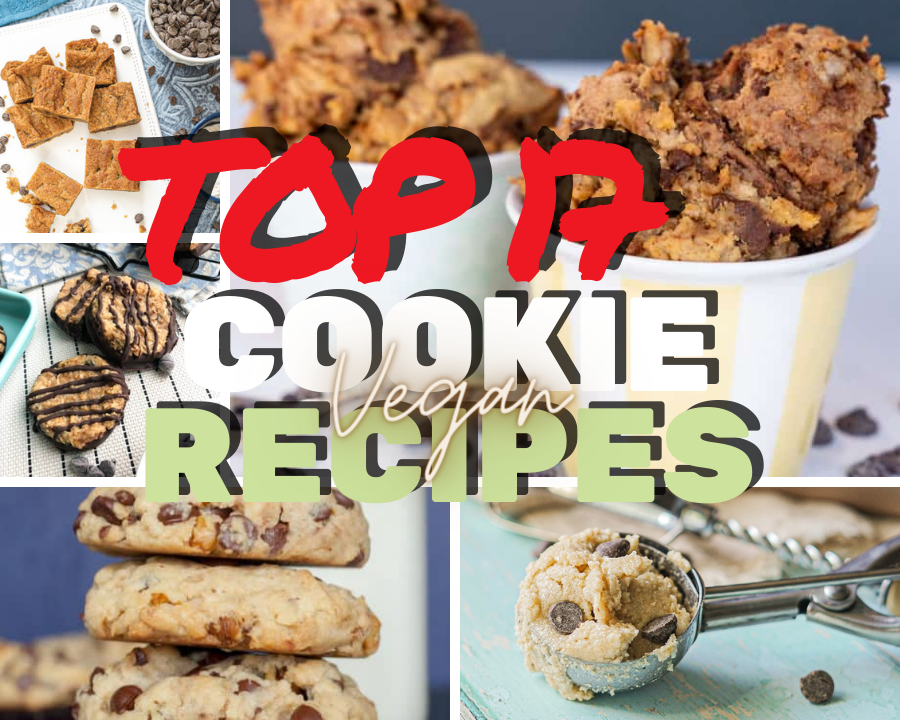 Top 17 Vegan Cookie Recipes for Your Sweet Tooth!
What is a better snack to dip in your favorite vegan milk alternative than an assortment of vegan cookies? I don't know about you, but vegan cookies are so delicious and effortless because they do not require any dairy use! You can even enjoy some of these recipes without using an oven at all. If you need to satisfy your sweet tooth cravings today, you are at the perfect place.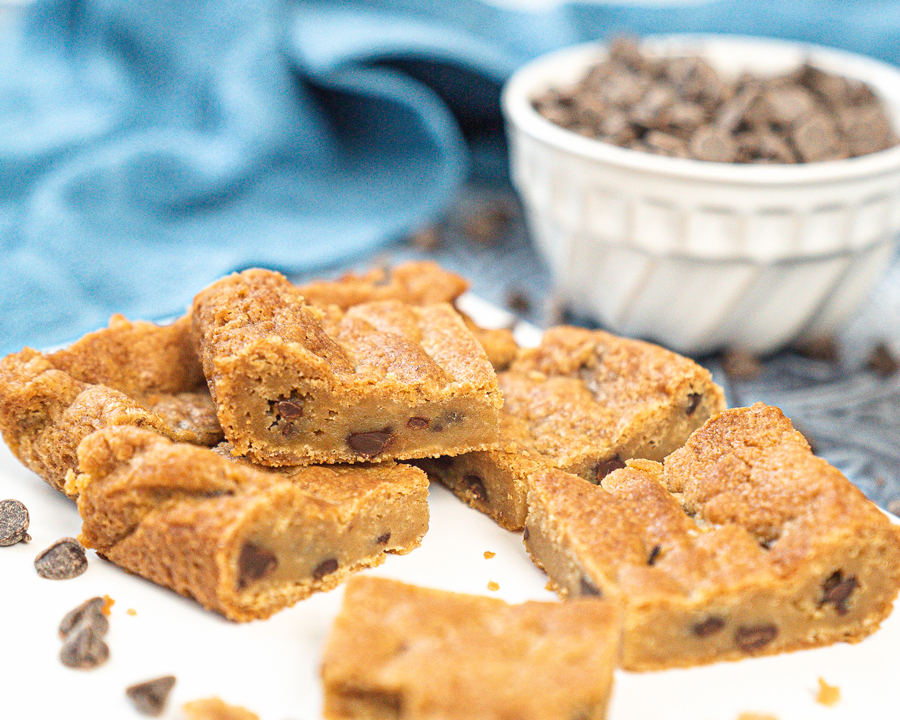 Have you ever wanted to try those blondie brownies at cafes but couldn't because it wasn't vegan? Well, now you make these right at home! When there's a will, there is always a way.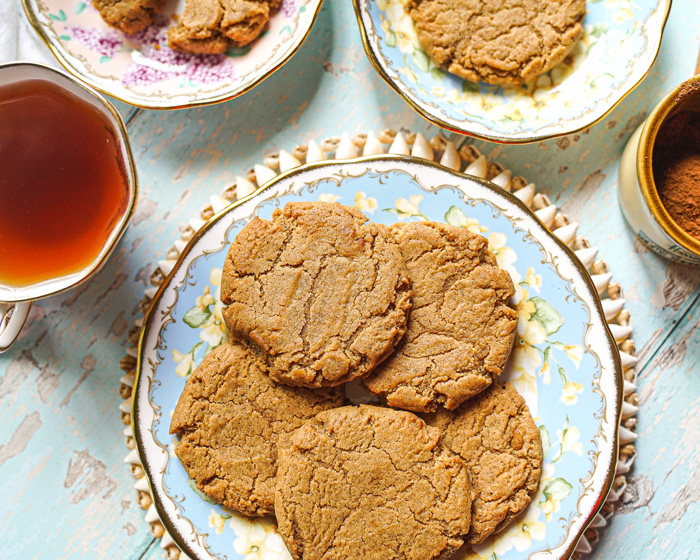 This cookie is a softer version of a snickerdoodle cookie, with a light cinnamon flavor inspired by a Cinnaholic Bakery in Toronto! This is a simple cookie recipe to make that is light and sweet. All you have to do is mix together dry ingredients, cream the butter and sugar, then shape into balls and bake until soft and tender.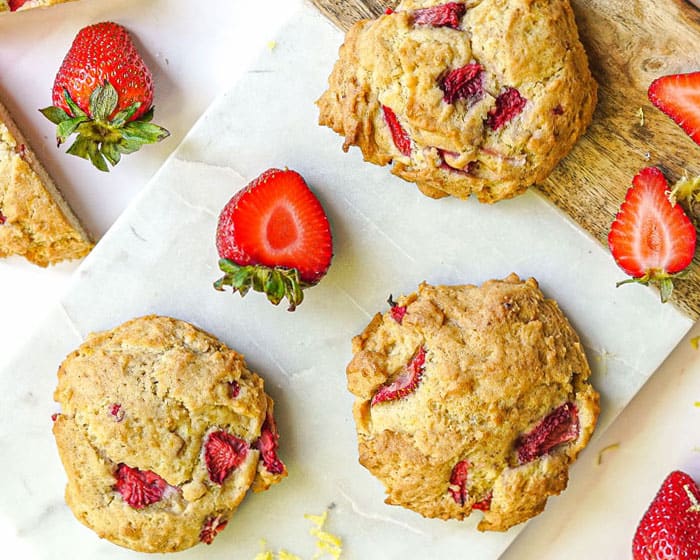 What screams a more summer picnic than strawberry lemon cookies? These are not only delicious but super esthetic to impress your next picnic date. If you are hosting a Bridgerton-themed party before the summer ends, you can definitely add this to your dessert list.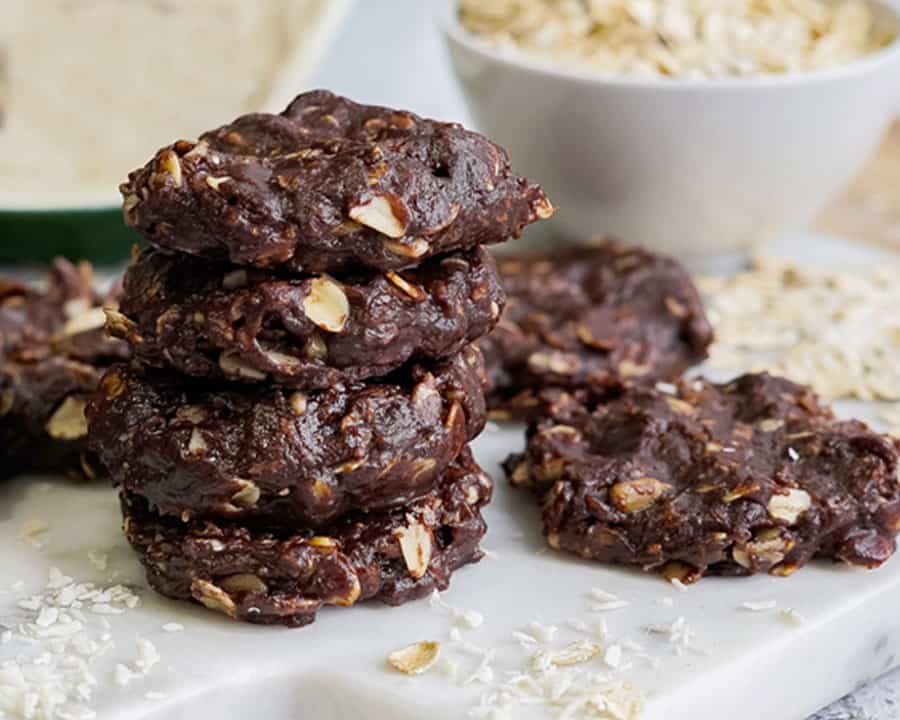 No-bake cookies are so convenient to make! In under 5-mins, these easy-to-make no baked cookies will be one to remember for those lazy days when you are craving something sweet but healthy at the same time! There is absolutely no flour in this recipe, how is that possible you might ask? Click on the recipe to find out.
Every Christmas season, Starbucks sells ginger molasses cookies that people line up for. However, vegans truly miss out on these options because it contains eggs and butter. You can be rest assured, I have got a vegan alternative to your favorite Ginger Molasses cookies! Going vegan ain't so hard when you are part of the EdgyVeg community.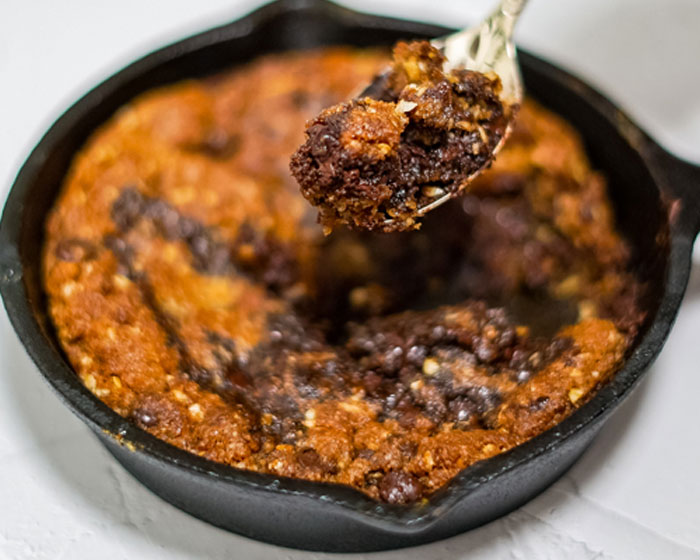 Ever since the airfryer has become a popular piece of kitchen equipment, I had to experiment with my own dessert recipes using this precious tool! Presenting, the air fryer cookies, the first-ever vegan version of a crisper more like a cookie pie version of the microwaveable cookies. If there was a deep dish version of cookies, this would be it.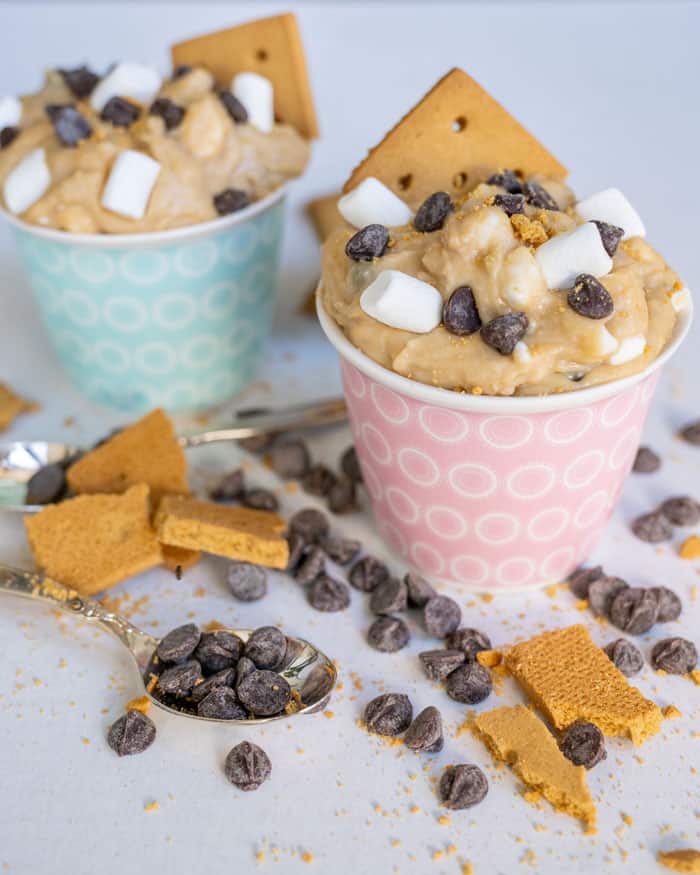 Who doesn't love a smidge of cookie dough before it goes into the oven? Well, now you don't have to put it in the oven and eat as much "dough" as you want. These vegan s'mores edible cookie uses white beans instead of any processed flours, which make the texture even smoother and creamier than any regular dough. The natural sweetness of white beans, blended with cashew butter will make you second guess yourself, is this really vegan?
Why waste more money on buying more ingredients when you can make the Greatest Cookies Of All Time (G-COAT) with a cake mix? If you love peanut butter cookies and double chocolate chip cookies, this is the perfect hybrid to satisfy your sweet tooth! You can thank me on the comments below later.
Have you ever had coconut cookies and loved it but could never have them again after finding out that it is not vegan? I've been there. That is why I had to recreate a vegan version that everyone can enjoy! Whether you are on a road trip or going on a hike, these coconut chocolate cookies will give you the bite of energy you need to conquer the day.
One of my favorite cookies to enjoy growing up was the salted chocolate chip with walnut cookies! The crunchiness of walnut plus the sweetness of chocolate chip, accommodated by the freshly baked cookie dough, is to die for. If you know what I mean, here is a vegan alternative you can always enjoy.

You don't always have to wait for Christmas to enjoy these snowball cookies. Whenever you are craving the buttery flavors of cookies with a powdered sugar aftertaste, these cookies are made for you. Perfect to pair with a latte or a black coffee in the morning or between your snack breaks, you can never go wrong with these bite-sized snowball cookies.

Most shortbread cookies are made with a ton of butter and eggs, but this time you can make it completely vegan without using any dairy! This recipe is a must to bring to your kid's holiday parties or even work parties for anyone with a dietary restriction to soy or dairy. Although it may have a low percentage of gluten, this 4 ingredient cookie recipe is a total treat for any occasion.

What is a sugar cookie without the icing on top? This fun vegan sugar recipe is a go-to recipe for you and your family. When you have the young ones over, you can always count on simple sugar cookies to put a smile on their faces.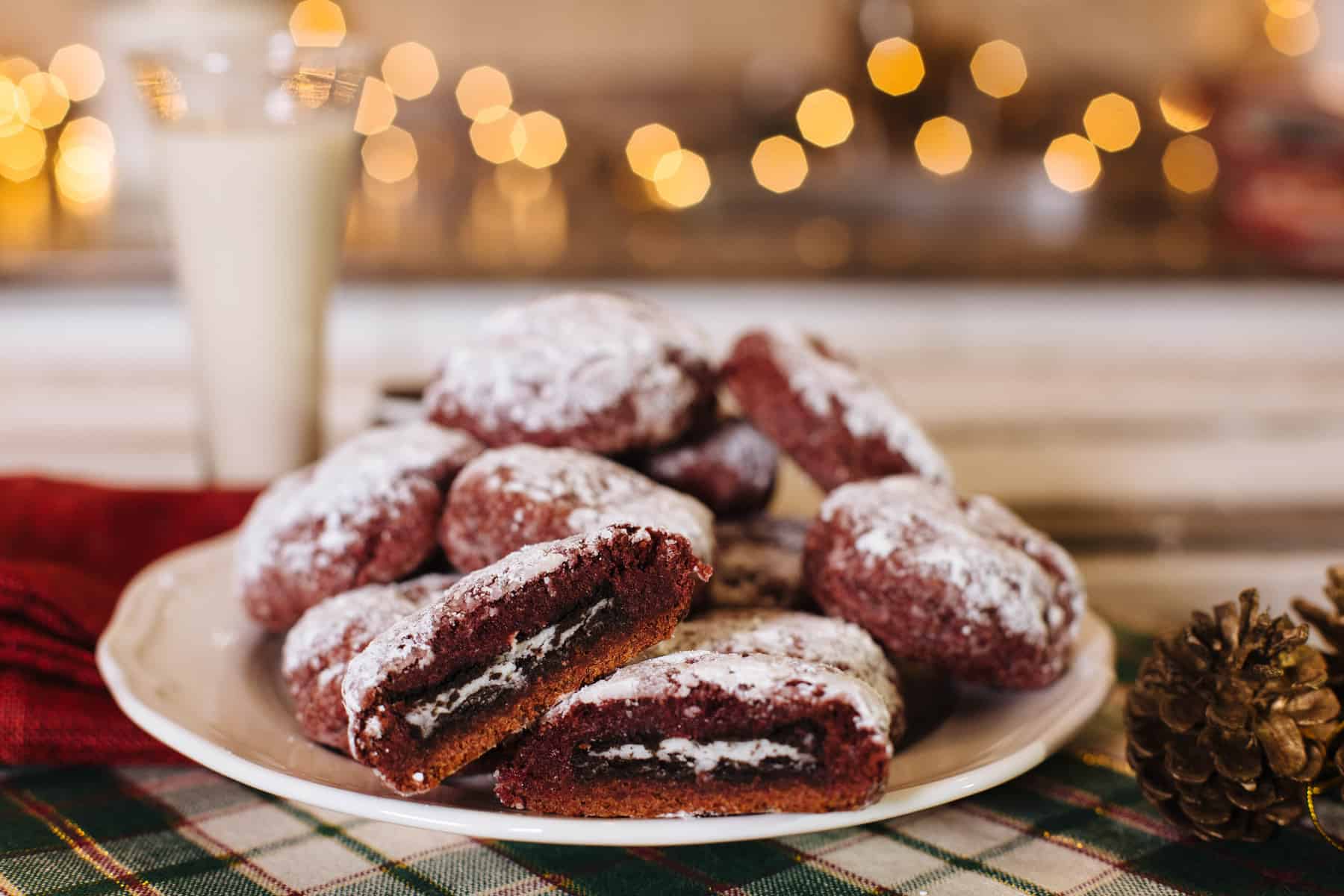 Hmmm… If you love red velvet cookies but also love Oreo, let's marry the two and create these oreo-stuffed red velvet cookies. Luckily, Oreos are naturally vegan and we can make it even better by molding them with red velvet cookies and a sprinkle of powdered sugar. Suitable for any occasion that involves love and family.
Oreos are just inevitable in any dessert recipe, do you agree? This Valentine's Day Chocolate Covered Oreos is another fun way to make cookies with your loved ones. It is super simple to make, takes so little time and looks beautiful for those IG photos!

When you thought 1 edible cookie dough wasn't enough, there is another one you will want to remember for those days your oven might be broken! The secret ingredient in this recips is the oat flour! It is super dense in fiber as well as good fats and protein. Who would have thought that dessert can be healthy?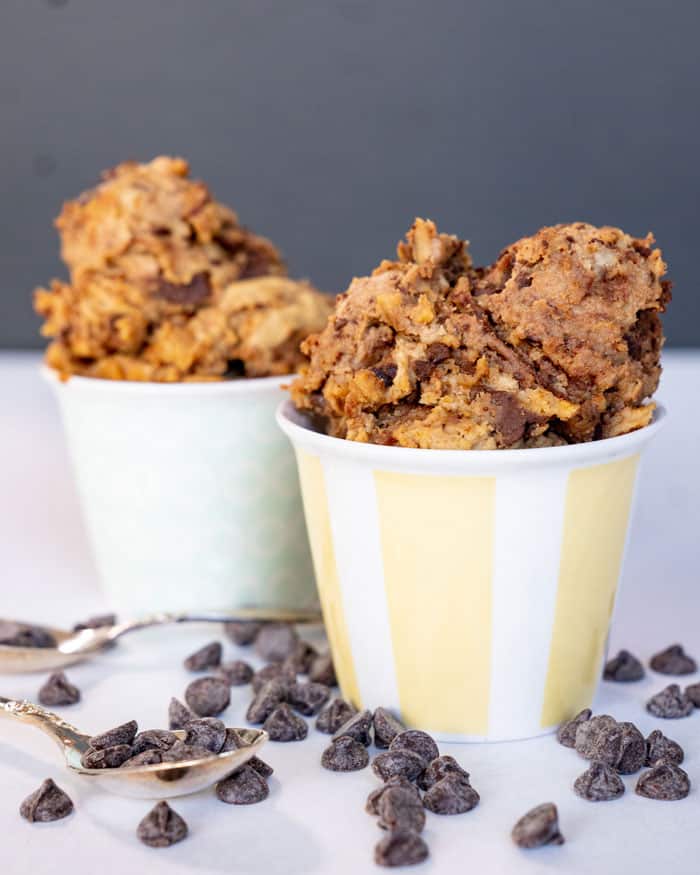 Finally, an edible cookie dough that doesn't count the calories! This high-protein, filled with fiber and good fat cookie dough is really the true GCOAT! If you are on a strict "diet" where you can't have any processed sugar, this is the perfect excuse to splurge. This healthy and irresistible spoonful of cookie dough will help you achieve all your health goals in time.
Summary of Recipes
Hi! I'm Candice aka The Edgy Veg!  I veganize popular food recipes for vegans, plant-based diets, eco-conscious eaters & people who are trying to eat more plants over… y'know animals or by-products of animals. I hope you enjoy this tasty vegan recipe!
Looking For More Vegan Recipes?
Made this recipe? Let me know what you think by leaving a ★★★★★ star rating & comment below. It truly helps me & I really appreciate any support! Feel free to share your food photos on social and tag me @edgyveg so I don't miss it!