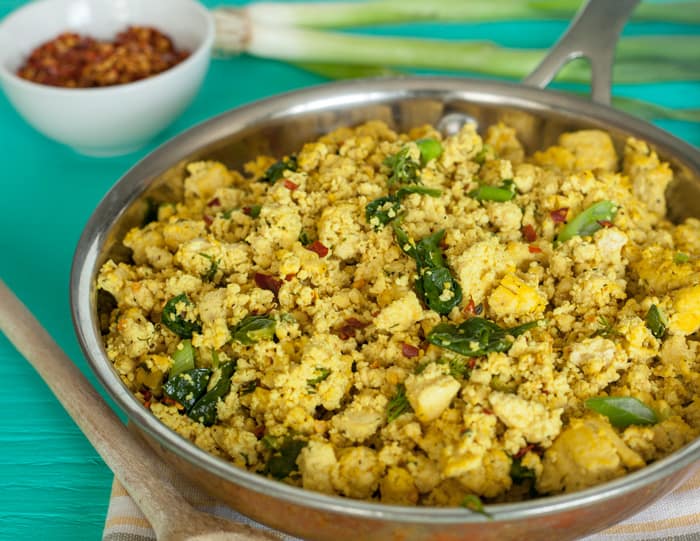 10+ Vegan Nutritional Yeast Recipes — Vegan Cooking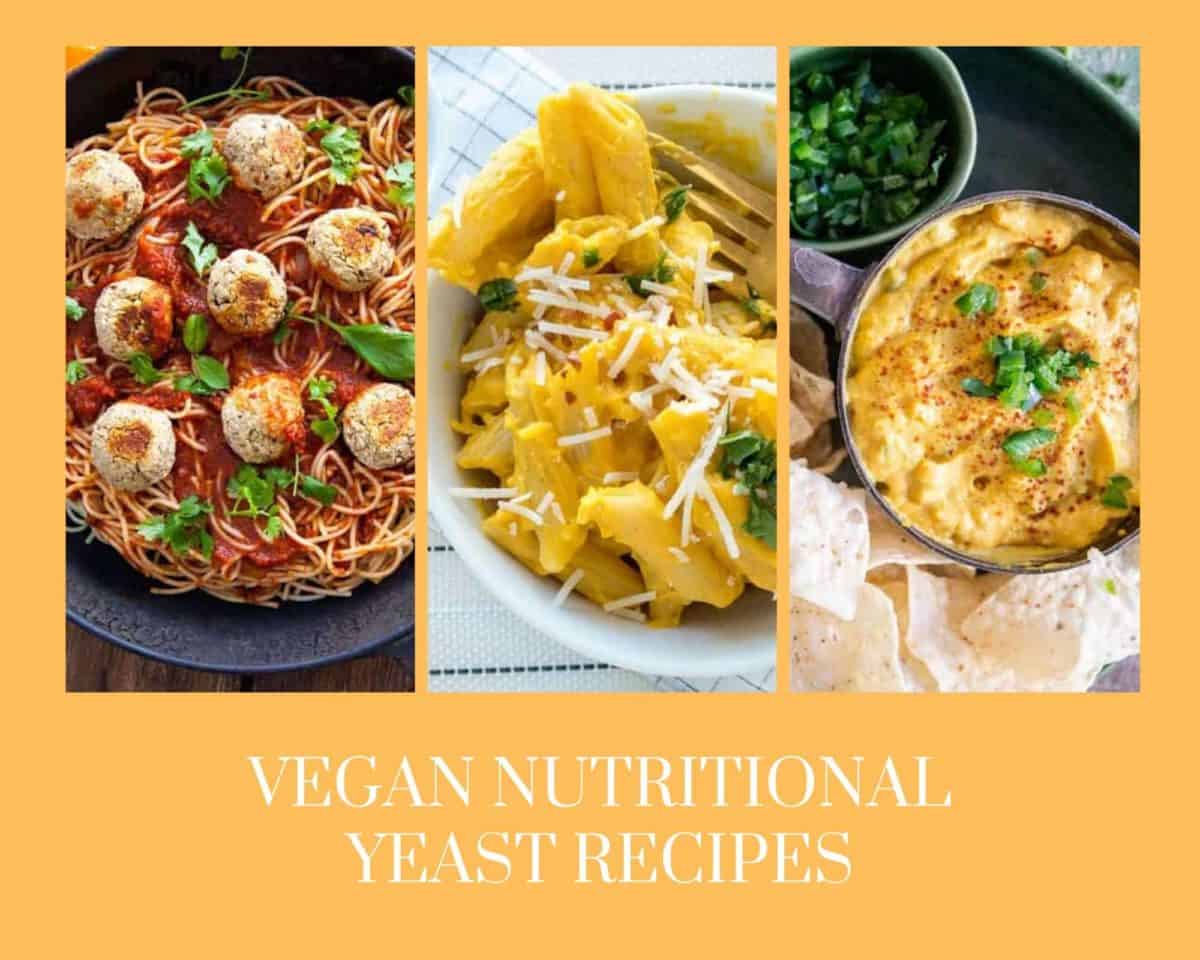 I've been talking about how to use nutritional yeast and sharing vegan recipes with nutritional yeast since 2011! Nutritional yeast can be used in so many ways including mimicking butter, cheese, and even chicken! This one ingredient will make your vegan cooking taste so much better! So whether you're looking for nutritional yeast Mac and Cheese or nutritional yeast pizza recipes, I have included the best vegan nutritional yeast recipes you'll ever cook!
If you didn't already know, nutritional yeast is a vegan source of vitamin B-12, as well as a great source of iron, magnesium, zinc, chromium, 18 amino acids, protein, and other vitamins. Just 1 Tbsp of "nooch", or what I like to call "Natures Cheeto Dust", delivers your daily requirement of vitamin B12. Nutritional yeast has definitely become an essential in vegan cooking. And I'm going to show you 10 vegan recipes using nutritional yeast and how versatile it is to cook with.
10+ Vegan Nutritional Yeast Recipes
I use nutritional yeast in my creamy Mac and Cheese recipe with butternut squash, as well as in my Pumpkin Mac and Cheese Recipe! Nutritional yeast mac and cheese recipes are one of my all-time favs! It makes your mac and cheese so creamy and rich, which truly makes it one of the best vegan alternatives!
I recently published my vegan mozzarella cheese recipe using nutritional yeast for on top of vegan pizza! If you're looking for a creamy marinade for the base of your pizza, I made a creamy garlic dill pizza sauce using nutritional yeast as well! You can literally add Nooch to the top or bottom of your vegan pizza!
The idea of sprinkling nutritional yeast on pizza or baked in with the pizza might sound familiar to some, and weird to others, but it's true that nutritional yeast flakes really do replace cheese in so many ways. You can also top a pizza with roasted vegetables, fragrant herbs and nutritional yeast for a no-cheese pizza!
I've used nutritional yeast in my vegan cheese fondue recipe, as well as for many vegan cheese sauce recipes! For a basic cheese sauce dip, you can blend nutritional yeast with potatoes and carrots, or for a tasty extra cheesy nacho sauce, you can make my recipe! This nutritional yeast cheese sauce recipe is perfect for making nacho cheese with a side of chips or in general, a vegan cheese sauce for burgers or anything! Nutritional yeast adds a cheesy taste and texture that's a perfect substitute for cheese.  Feel free to try this vegan cheese sauce on top of my Vegan Nachos recipe or Tater Totchos Recipe!
One of my most popular vegan pasta recipes using nutritional yeast is my creamy vegan mushroom pasta recipe! It's also used in many of my mac and cheese recipes (listed above)! Nutritional yeast on pasta is the perfect non-dairy alternative to grated or shredded cheese in terms of sprinkling nutritional yeast flakes to replace cheese. When I first went vegan, I was told you can use it as a replacement for parmesan cheese on pasta! And it's true! Nutritional yeast is perfect for adding on top of pasta or mixing inside a creamy pasta sauce as well. You can try my nutritional yeast Alfredo Sauce recipe here too!
To make vegan eggs, you can use nutritional yeast to mimic "eggs" as I did in my Tofu Scramble Recipe as well as my vegan omelet recipe! You can follow any vegan egg replacement recipe and add some nutritional yeast to it to add more nutrition, like protein, vitamin B12, and other vitamins! It's great to enhance any recipe with more nutrition!
I use nutritional yeast in my homemade vegan butter recipe! Nutritional yeast not only adds a natural cheesy flavor in recipes, but it also has a natural buttery flavor as well!
Nutritional yeast naturally has a buttery taste once it's melted into your food and I've been using it for years when making creamy mash potatoes! I even used it when making my mash potato layer of my Vegan Shepherd's Pie!
I love using nutritional yeast to mimic "chicken" flavour when making vegan recipes! I use nutritional yeast in my Vegan Chicken Drumsticks as well as my Vegan Chick-Fil-A Chicken Sandwich Copycat Recipe.  Nutritional yeast not only adds texture to marinades or seitan, but you can also add it to soups, it can mimic the flavor that chicken broth flawlessly without actually adding chicken to your broth.
Nutritional yeast not only mimics a "chicken" flavour, but also a "meaty" flavour in general. I use nutritional yeast in my meatless vegan meatballs recipe, as well as in my Vegan Holiday Roast
Vegan Popcorn Topping
Who doesn't love cheesy popcorn! For an easy vegan nutritional yeast recipe, all you have to do is mix your nutritional yeast with melted vegan butter (or oil) and a bit of salt! Give it a toss for delicious cheesy vegan popcorn for movie nights! I've included the recipe with exact measurements and instructions below! Happy vegan cooking!
LOOKING FOR MORE NUTRITIONAL YEAST RECIPES?
Easy Vegan Nutritional Yeast Recipes
Who doesn't love cheesy popcorn! For an easy vegan nutritional yeast recipe, all you have to do is mix your nutritional yeast with melted vegan butter (or oil) and a bit of salt! Give it a toss for an easy cheesy vegan popcorn for movie nights!
Instructions
Prepare popcorn using preferred method. I have a popcorn air popping machine!
This step is optional, but I find it helps coat the popcorn more evenly. Finely grind nutritional yeast and salt in a spice grinder (or you can sprinkle on popcorn as is)
Once you have your popcorn, pour melted vegan butter (or oil) and toss with popcorn to coat.
Sprinkle the nutritional yeast mixture over the popcorn, and toss well to coat. Taste and add more salt, nutritional yeast or chili powder if needed.
Nutrition Information
Calories:
272
Fat:
16.9g
Carbohydrates:
18.4g
Protein:
7.5g
How To Use Nutritional Yeast in Vegan Cooking
1. Use nutritional yeast exactly as you would for cheese. Nutritional yeast can be sprinkled like grated or shredded cheese over pasta and other vegan dishes that desire a cheesy flavor!
2.Use nutritional yeast in a sauce. Mix it with Carrots and Potatoes to create an easy, cheesy sauce without the dairy! Mac and cheese or nachos anyone!?
3. Use nutritional yeast in soups or stews. Stir it into soups to mimic chicken broth, or into seitan to create a moist and buttery chicken alternative.
4. Use nutritional yeast to make vegan eggs. Add it to your favourite plant-based egg alternatives like tofu scramble vegan omelettes or hollandaise sauce.
5. Use nutritional yeast as a seasoning. Mix it with olive oil and salt, and toss with freshly popped popcorn for a tasty, cheesy snack! Or sprinkle nooch on top of your salads, power bowls, etc.
Nutritional Yeast Benefits & Facts
What is nutritional yeast?
Nutritional yeast is an inactive yeast with a savory, cheesy, buttery flavor. It is bright yellow in color and most commonly sold in powder or flakes in most health food stores.
Is Nutritional Yeast Gluten-Free?
Yes! Nutritional yeast is gluten-free and vegan!
Where can I buy nutritional yeast?
You can buy nutritional yeast in most grocery stores in the health food section. But you can also find it in most health food stores.
What nutrition does nutritional yeast have?
Nutritional yeast is packed with nutrients like; Vitamin B, zinc and protein. A lot of nutritional yeast is fortified with B12, a vitamin most people are deficient in, not only vegans. 1 Tbsp a day will provide you with more than enough of your daily B12 requirement. Manufacturers frequently fortify nutritional yeast with folic acid, making it a useful supplement for pregnant women or anyone interested in upping their intake.
Can you eat Nutritional Yeast raw?
Yes, of course, you can eat it raw nutritional yeast! But eating it by itself isn't that tasty – I recommend mixing it in or sprinkling it on top of your vegan recipes.
___________
If you make my vegan nutritional yeast recipes, let me know what you think by leaving a 
 star rating & comment below. It truly helps me & I really appreciate any support! Feel free to share your food creation on social and tag me @edgyveg on your photo so I don't miss it!