21 Vegan Recipes for 2018 | The Best Vegan Recipes for 2018
From fluffy vegan pancakes and nachos, to vegan fried chicken and vegan bacon. Check out all 21 of these delicious vegan recipes to start your 2018 off on a delicious note! 
New Year, Better You! Veganuary has almost come and gone. For you new vegans out there I wanted to make staying vegan easy, and of course delicious. It's easier than ever to cook up a delicious vegan meal the entire family will enjoy. For you seasoned vegans, here are some new recipes to add to your repertoire. And for the veg-curious, Meatless Monday, Vegan until 4 crew, I got you covered with yummy, familiar meals that replace your meat, eggs and dairy with more compassionate ingredients. This round up includes the best of the best; everything you need from breakfast to munchies. Every recipe is flavourful and filling. Take a look around!
Breakfast
Easy Vegan Pancakes: Many pancake recipes I have used in the past result in hard pucks, or crumbled messes. I am happy to report that this is NOT the case with this fluffy vegan buttermilk pancake recipe. So load those bad boys up with strawberries and syrup and enjoy!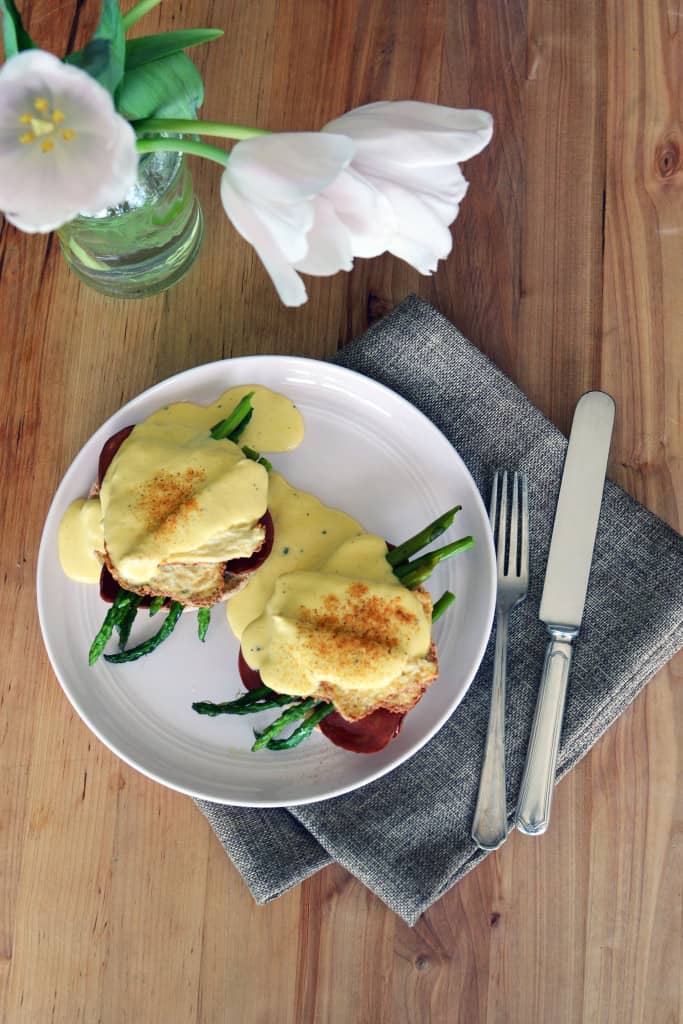 Vegan Eggs Benny: Eggs Benedict is the ultimate brunch menu item. Hot fluffy English muffins and homemade hollandaise is a combination fit for breakfast royalty- and breakfast royalty is what James and I like to consider ourselves. We love brunch. Try it now.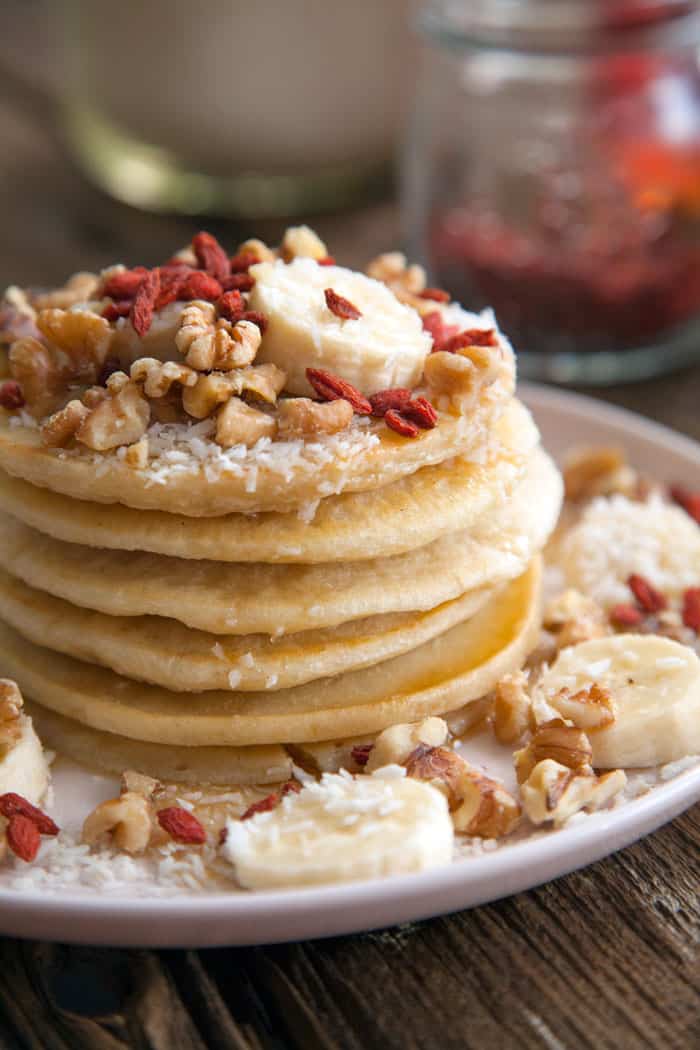 Vegan Banana Pancakes: Thanks to a few no-brainer modifications to the classic banana pancake recipe, you can enjoy what is quite possibly the best vegan variation on the vegan banana pancake ever. I mean, common–even Jack Johnson wrote a song about them!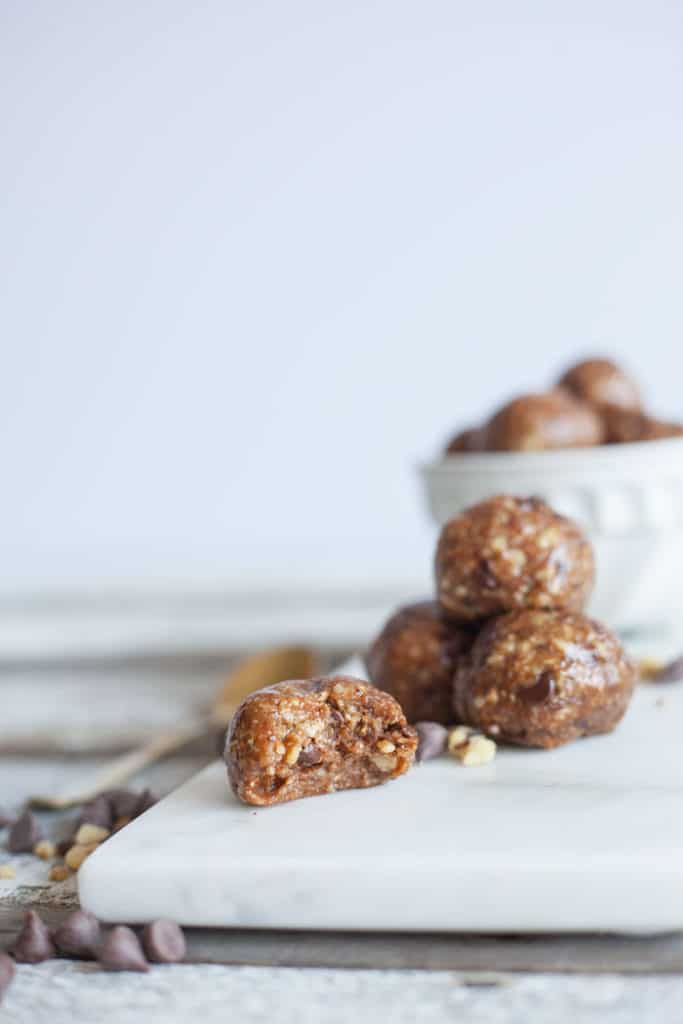 Chocolate Chip Protein Bites: These no bake energy balls are a quick and easy make ahead breakfast and snack for the whole week ahead! Perfect for school snacks and breakfast on the go!
Snacks & Munchies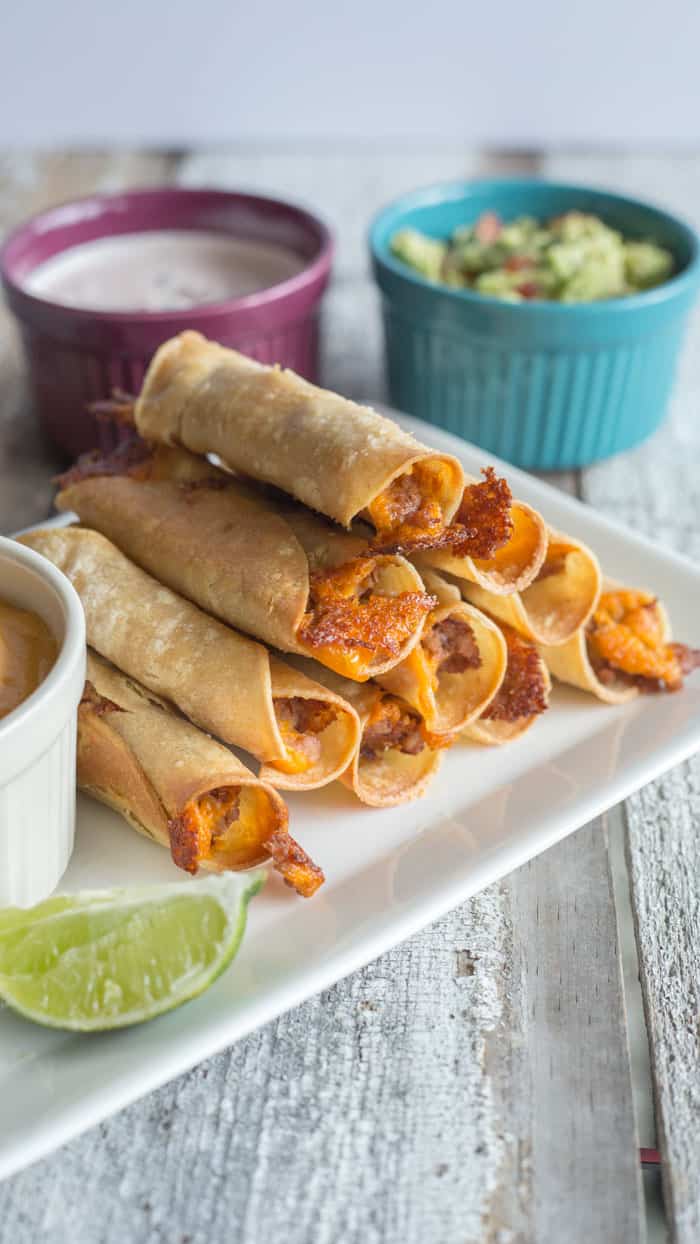 Baked Taquitos with Creamy Salsa: Taquito's are one of my favorite party foods of all time for a wide variety of reasons. One of the biggest ones being that they are a snap to make, require minimal ingredients, minimal cooking time, and taste amazing. This recipe is not not only good for super bowl game time appetizers, but also a really quick recipe anytime you need kick-ass party food.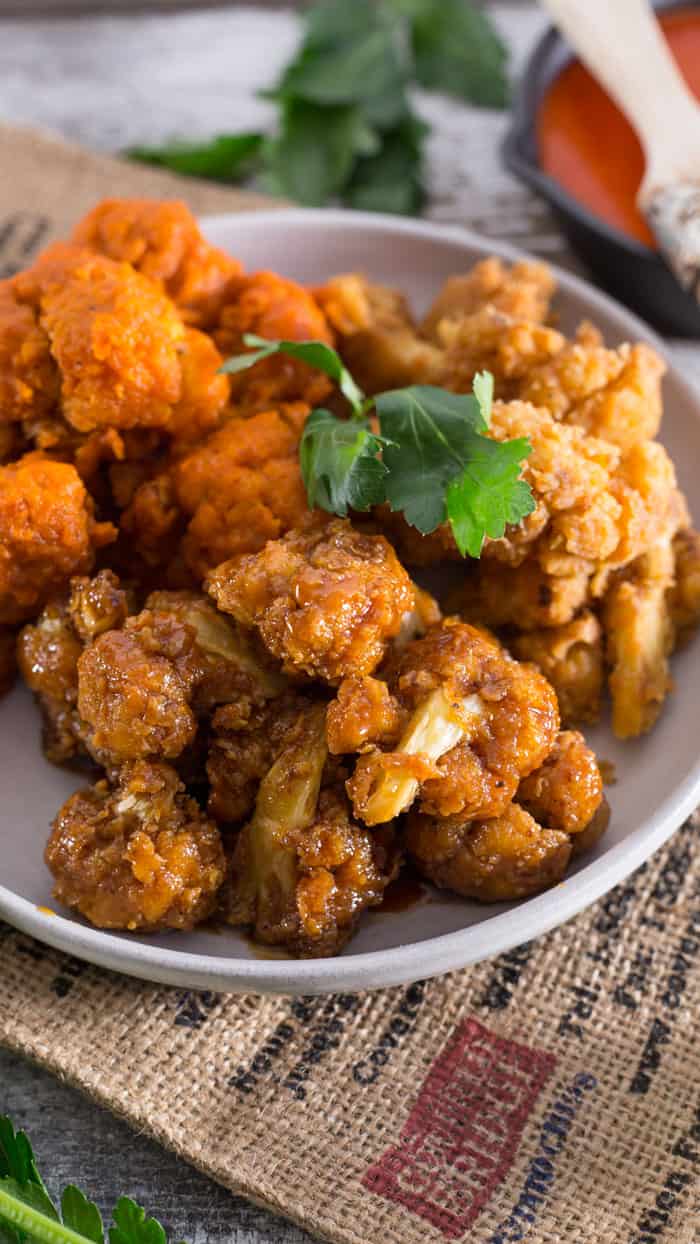 Buffalo Cauliflower Wings with Vegan Ranch Dip: These are the most delicious buffalo cauliflower wings you will ever have! These vegan cauliflower wings are a crowd pleaser that you can feel good about. A perfect appetizer for game night, or a simple and yummy meal for date night in with your sweetheart. Get dippin'!
Vegan Chicken McNuggets: Try this Vegan Chicken McNugget recipe out and see for yourself how you can enjoy that salty, crunchy outside with a soft and chewy inside, without the need to harm any animals! They're a fan favourite!!

Loaded Vegan Nachos: Nachos are such a simple and crowd-pleasing snack, that is totally customizable for any flavour palette. I prefer the traditional Tex Mex style nachos, mainly because I love Mexican-inspired dishes. This dish is the easiest thing to make for a party ever, and no one cares if it only took you 12 minutes to prepare.
Mains
Jackfruit Tacos (Carnitas): This easy vegan taco recipe, tastes so much like the real thing, you'll never miss eating pulled pork tacos again! This is the perfect meatless Monday dinner. Easy Vegan Taco Recipe – Jackfruit tacos. Photo by: Kyla Zanardi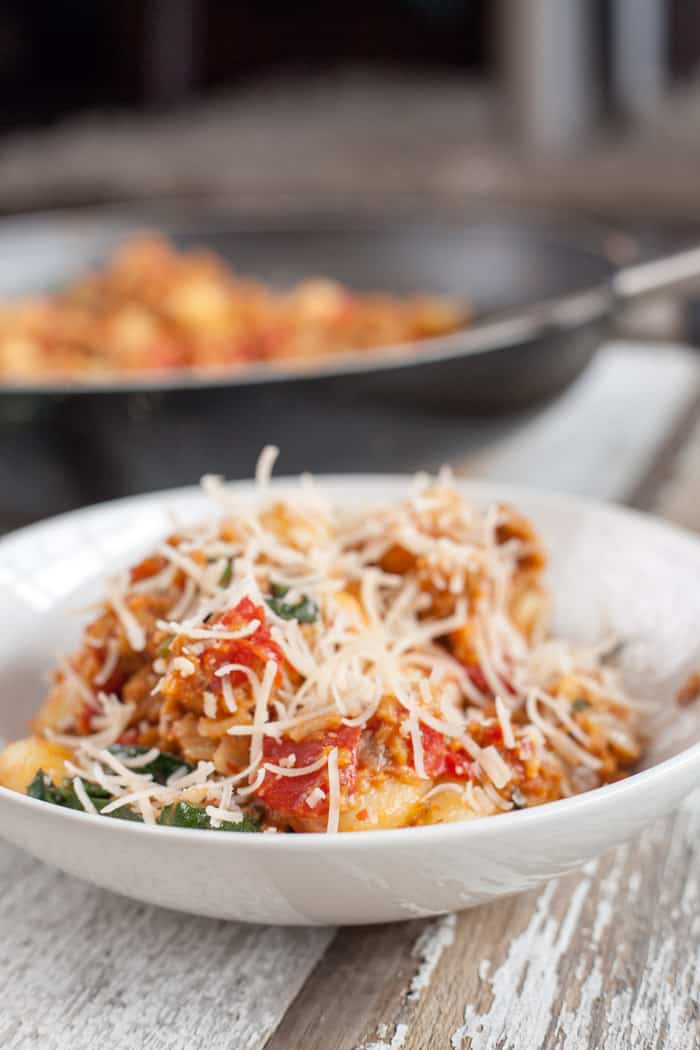 One Pot Pasta Sausage Gnocchi: This is the quickest and easiest pasta ever! This one pot vegan gnocchi is light, fluffy, and full of flavour packed with protein, greens and a tasty tomato sauce.
Chick-fil-A Chicken Sandwich: The next time you feel that undeniable craving for fast food, even though you know it's pretty much garbage wrapped up in foil, take matters into your own hands and make something just as tasty in your own kitchen. This has been philosophy for years, and became my saving grace when I went vegan.This easy vegan recipe for a Chick-Fil-A Chicken Sandwich that you can quickly and easily make at home. This vegan spicy chicken sandwich is made with battered seitan, tangy pickles, and vegan cheese.
Vegan Orange Chicken: This tangy vegan orange chicken is so much better than Panda Express and only takes 25 mins to prepare. Perfect for a quick dinner after school or work. If you're looking for an awesome soy curls recipe- this is your guy!
Vegan Mushroom Fajitas: This scrumptious vegan fajita recipe is not only tastes great but actually takes only 15 minutes or less to make to make start to finish. It is easily the best vegan fajita recipe ever!
Easy Ramen in 30 Minutes: This quick and easy ramen soup recipe is perfect for a quick week day dinner (with leftovers for lunch, obviously). It's the easiest ramen you will ever make in less than 30 min from start to finish. Plus, thanks to the soba noodles, smoked tofu and tons'o'veg, it's much healthier than the takeout or resto version. This vegan ramen recipe your new go-to!
Meat Substitutes
Rice Paper Bacon: For Vegans, the bacon alternatives are limited, and fail to live up to the standards that bacon lovers have come to expect.This vegan bacon gets it's favor from a marinade made with Tamari, olive oil, nutritional yeast, garlic powder, liquid smoke, and maple syrup. Trust me when I say; it is the BEST alternative to bacon I have tried yet! I didn't come up with this concept, but here is my version.
KFC Nashville Hot Fried Chicken Recipe using Cauliflower: This vegan take on the famous KFC Nashville Hot Chicken uses cauliflower to give you that juicy, crispy, fried chicken taste you're used to. This fried cauliflower recipe is the best cauliflower you'll ever have!!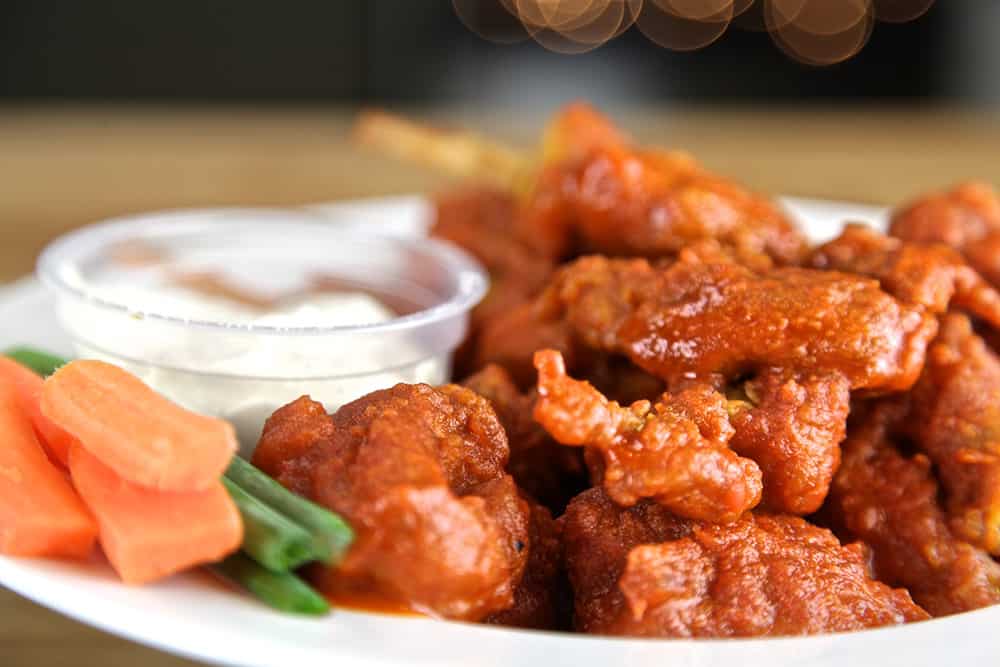 Vegan Buffalo Wings Recipe: Give these delicious vegan wings a try– I promise they will taste JUST like the meat version. The seitan chicken has taken me roughly 2 years to perfect. It is moist, and perfectly spiced. For the "bones" you can use either sugar cane or popsicle sticks; or you can simply have "boneless" wings!
Easy Lunches
How to Make Homemade Instant Noodles: Learn how to make home-made instant noodles bowls perfect for a quick lunch or snack. Make these once a week and take them to work or school for lunch! This is an easy, quick and delicious recipe that is totally vegan!
Vegan Egg Salad Sandwich: This tofu "egg" salad is super easy and takes only a few minutes to prepare. This is the perfect tofu egg salad sandwich recipe using easy ingredients you can find anywhere. Create the taste, texture and colour of egg salad without eggs by using tofu, vegan mayonnaise, turmeric and black salt.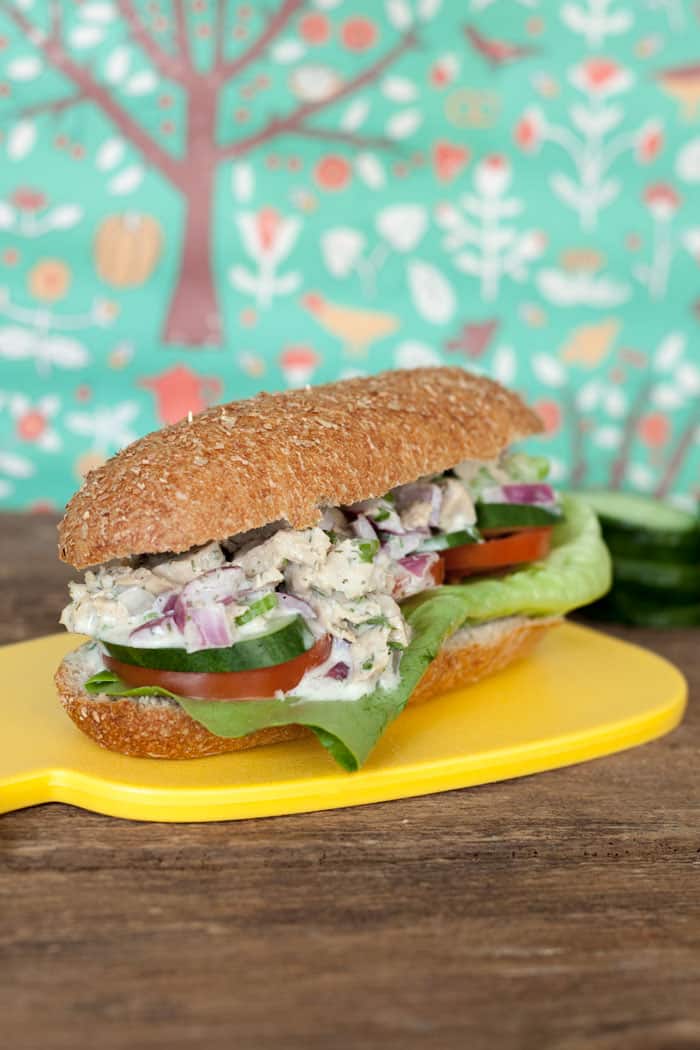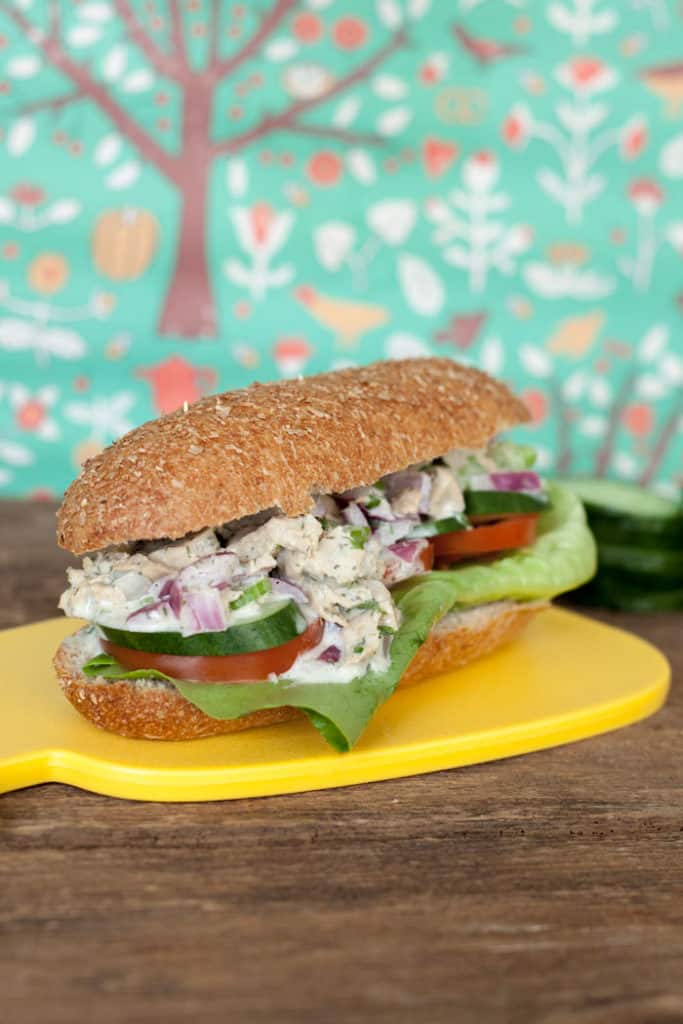 Vegan Chicken Salad Sandwich: A vegan twist on a classic. This vegan chicken salad sandwich is healthy and easily prepared in just a few minutes. The perfect vegan lunch for school or work or when you're in the mood for something quick and delicious.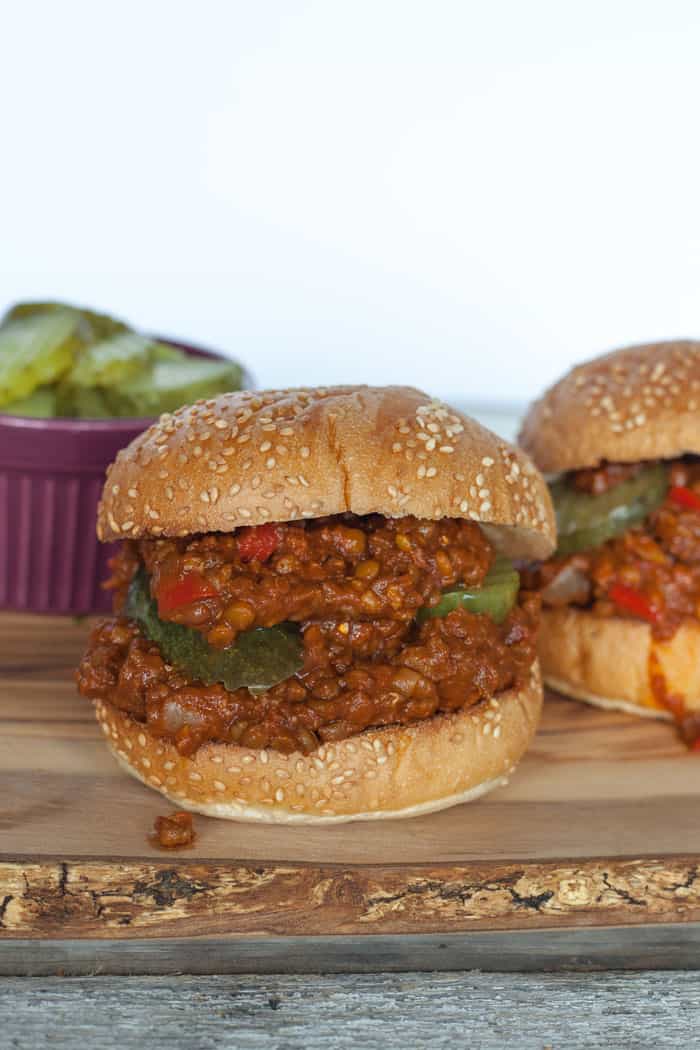 Vegan Lentil Sloppy Joes: Vegan sloppy joes made with lentils and red peppers on a toasted and buttered fluffy bun. Perfect for a quick week day dinner (with leftovers for lunch, obviously). The lentils and ground round ground are cooked with onion, red pepper, garlic cumin, chili powder, BBQ sauce and tomato. And is then scooped high onto a toasted and buttered bun. Try garnishing it with fun toppings like pickles, pickled jalapenos or coleslaw.