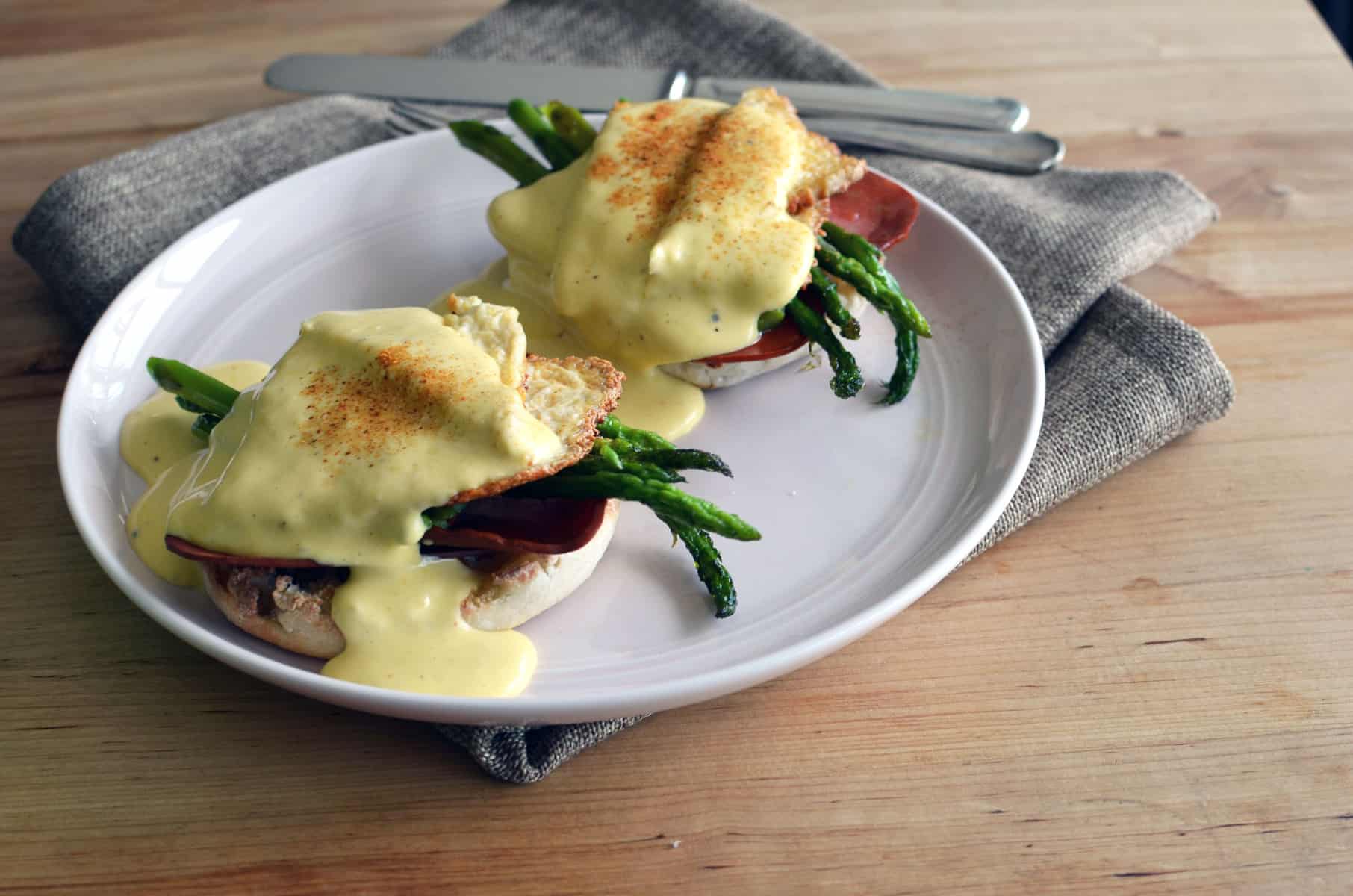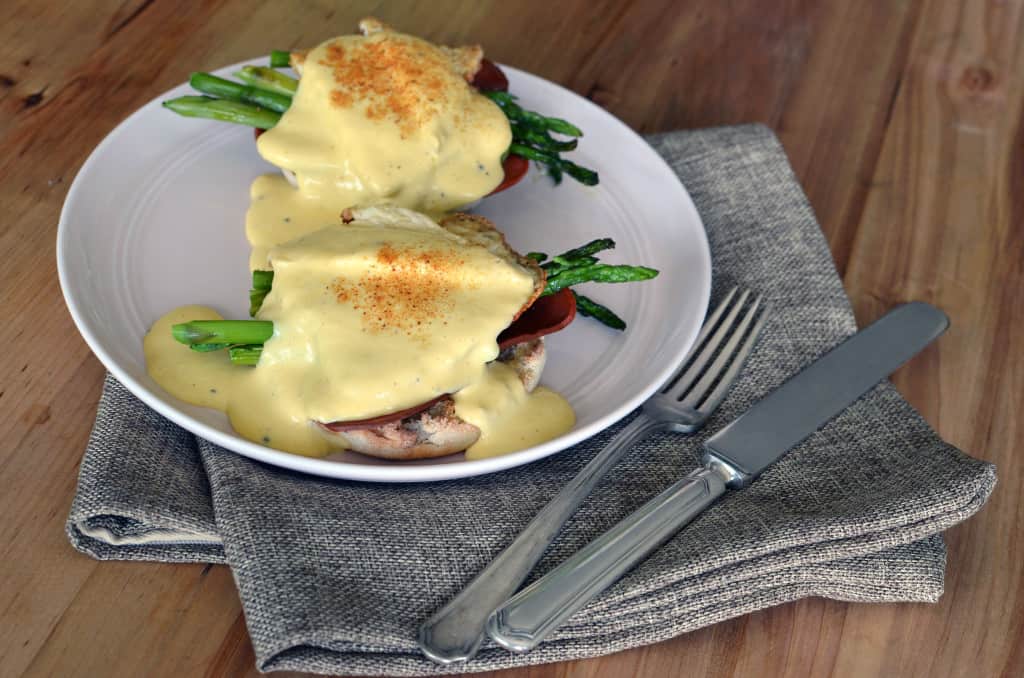 Eggs Benedict is the ultimate brunch menu item. Hot fluffy English muffins and homemade hollandaise is combination fit for breakfast royalty- and breakfast royalty is what James and I like to consider ourselves. We love brunch. The issue with loving brunch in an omni/vegan relationships is that no brunch restaurant caters to both palates and dietary restrictions or preferences.
So, one lazy but hungry Saturday morning, we started what would be forever known as Brunch Saturdays at 700 (that is what we call our condo- cuz it's the address). A brunch for both an omni and a vegan, with food that we actually like!! Vegan brunch options are often sad and boring and sad- did I say sad already?
When I was younger I loved eggs and I religiously ordered eggs benny when we went out for breakfast as a family. This love for eggs benny carried over into my adult life but was quickly squashed and thrown into a corner when I became vegan. Vegan eggs benedict recipes are few and far between. Let's face it; we can't eat eggs; so eating this dish doesn't even really make sense.
Until one day I found The Vegg. The Vegg is a vegan egg replacer that mimics the taste, smell and texture of real eggs. PLUS it is created using nutritional yeast, so you know that it's a great source of Vitamin B and that I instantly fell in love. After using it once, I knew I would be able to be vegan for ever and ever (not that I needed to be convinced), and also knew that I needed to find a way to use this eggy-vegan-magic to create the hollandaise sauce I was missing for so many years. If you have not tried The Vegg I encourage you to order some ASAP. Your vegan life will be forever changed- in an awesome eggy way!
Perfecting this dish is all about timing. Have all ingredients close at hand and move quickly. It has taken James and I both years to perfect the perfect hollandaise, so be patient, pay attention and of course, use only the best ingredients!

Vegan Eggs Benedict
Vegan Eggs Benedict is a dish that is almost impossible to come by. Until now. Learn how to make dairy and egg free eggs benedict at home using The Vegg egg replacer and some tofu!
Ingredients
Whole Grain English Muffins
1 brick of medium or soft tofu, cut in thick slices
Favorite vegan cold cuts
Vegan hollandaise (recipe below)
Coconut oil
Asparagus (optional)
Instructions
Heat roughly 1 tbsp coconut oil in a pan.
When heated, add tofu and a pinch of salt & pepper.
Cook until heated through and starting to brown on the edges.
While your tofu is cooking, make your Hollandaise sauce and steam your asparagus (optional).
When you have finished your hollandaise sauce, toast your English muffins and cook your vegan cold cut in some coconut oil until heated and slightly crispy.
Top each English muffin with a slice of vegan meat, followed by a tofu egg.
Place 2 muffins on each plate and top with hollandaise sauce and a sprinkle of cayenne and chopped chives and serve immediately.
Vegan Hollandaise sauce
Learn how to make the most amazing vegan hollandaise. Even your omni friends will love this sauce and won't think twice about whether or not it's vegan. Using the vegg as the egg replacer, you will never miss hollandaise sauce again, thanks so this dairy free and egg free recipe.
Ingredients
2 ½ Tbsp The Vegg yolk powder
⅓ cup vegan butter, melted
2-3 Tbsp Lemon Juice
1¼ cups hot water
¼ tsp Cayenne Pepper
1 tsp salt
¼ tsp white pepper
Instructions
Combine hot water and The Vegg yolk powder in a food processor.
Mix until smooth, adding more water as necessary.
Add in your lemon juice and mix to combine.
Add salt, cayenne, and white pepper and blend until combined as well.
Melt your butter in pan on medium-high until completely melted.
Once your butter is melted, slowly add it to the ingredients on the food processor WHILE IT IS MIXING. Mix until combined.
Check the taste and consistency of the sauce and adjust as necessary.
Want more easy vegan breakfast recipes? Check these delicious dishes out!