Vegan Eggs Benedict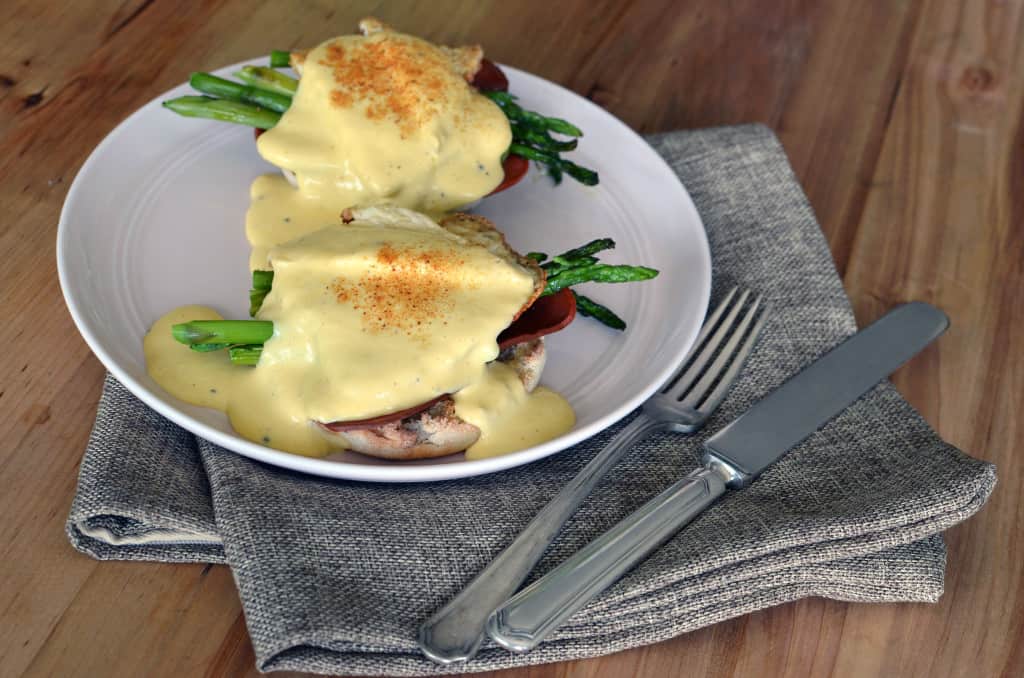 Whole Grain English Muffins
1 brick of medium or soft tofu, cut in thick slices
Favorite vegan cold cuts
Vegan hollandaise (recipe below)
Coconut oil
Asparagus (optional)
Heat roughly 1 tbsp coconut oil in a pan.
When heated, add tofu and a pinch of salt & pepper.
Cook until heated through and starting to brown on the edges.
While your tofu is cooking, make your Hollandaise sauce and steam your asparagus (optional).
When you have finished your hollandaise sauce, toast your English muffins and cook your vegan cold cut in some coconut oil until heated and slightly crispy.
Top each English muffin with a slice of vegan meat, followed by a tofu egg.
Place 2 muffins on each plate and top with hollandaise sauce and a sprinkle of cayenne and chopped chives and serve immediately.