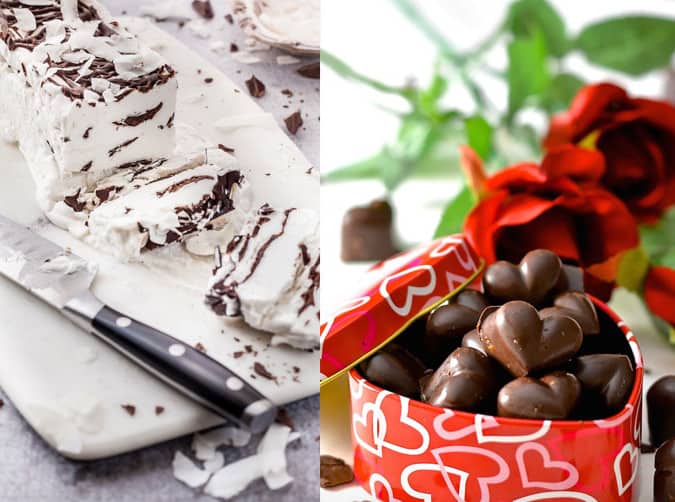 20+ Vegan Valentine's Day Recipes


Valentine's Day is just around the corner, and for those of you who are partaking in this romantic holiday, I have put together a round-up of recipes to treat your sweetie, vegan style!  Prepare some sweet treats for your sweetheart, or a low key meal for a casual date night in.
Sweet Treats
This is a surefire way to have warm cookies on Valentine's day in the shortest amount of time. Make fewer dishes for yourself and don't spend time waiting for the oven when you can focus on your love. Get the recipe here!
This is a simple way to share sweets with your sweet Valentine while staying home. Surprise your loved one with a cookies and creme coffee to start their day. Get the recipe here! 
These homemade vegan chocolate peanut butter cups taste better than the store-bought version and they're way easier than you'd think! Get the recipe here!
These easy vegan and gluten-free truffles are decadent and heavenly and use just 2 ingredients. These truffles couldn't be easier, and they are a great base for many different variations. Get my recipe here.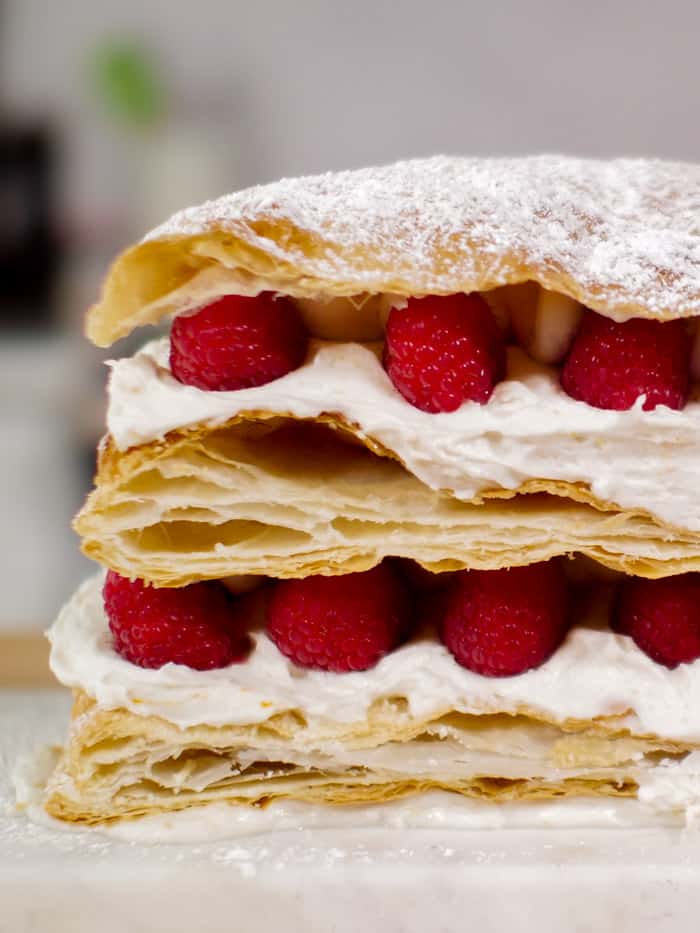 This vegan Mille Feuille is inspired by Gordon Ramsay's Traditional French Raspberry Mille Feuille recipe. This vegan version is very delicious and perfect for a romantic dinner dessert or if you want to WOW your friends with a fancy dessert.  Get my recipe here.

If you want to do breakfast in bed, then try my PJ & J French Toast. This quick and easy vegan breakfast recipe is a fun twist on traditional French Toast, and a drool-worthy contender for a vegan, egg-free romantic Brunch. Get the recipe here.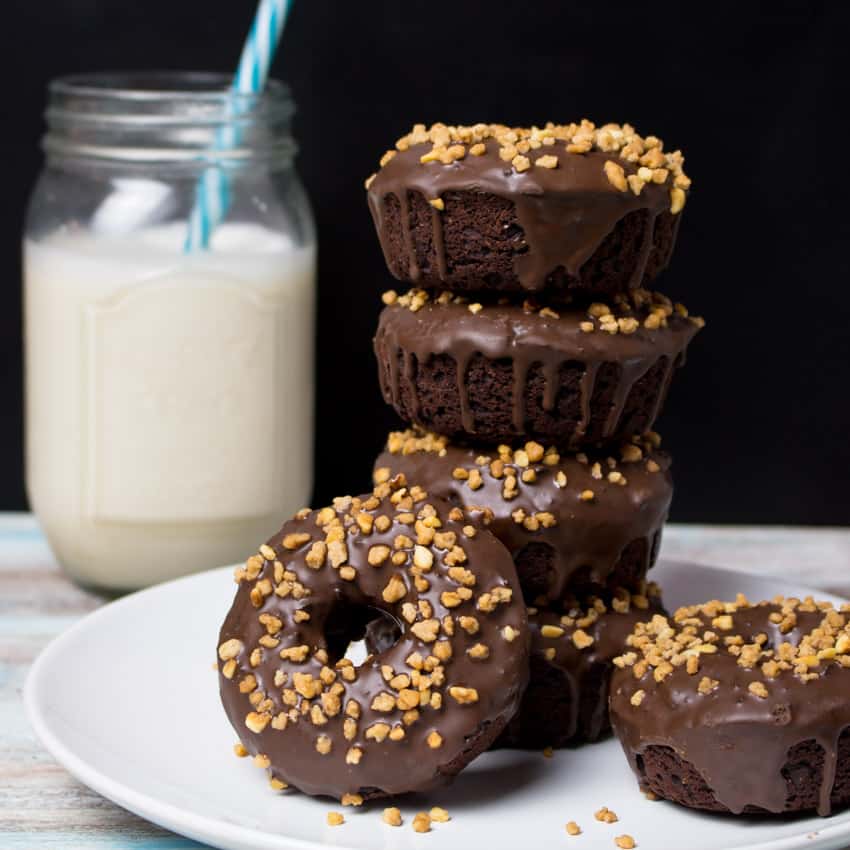 Who doesn't love donuts?! Believe it or not, the magic ingredient for these babies is kidney beans. But do not let this scare you away because this recipe is absolutely delicious! Get this recipe by Vegan Heaven here.

This tasty recipe for brownies is super gooey and full of tasty chocolate and made with NO milk, eggs or butter! Get my recipe here.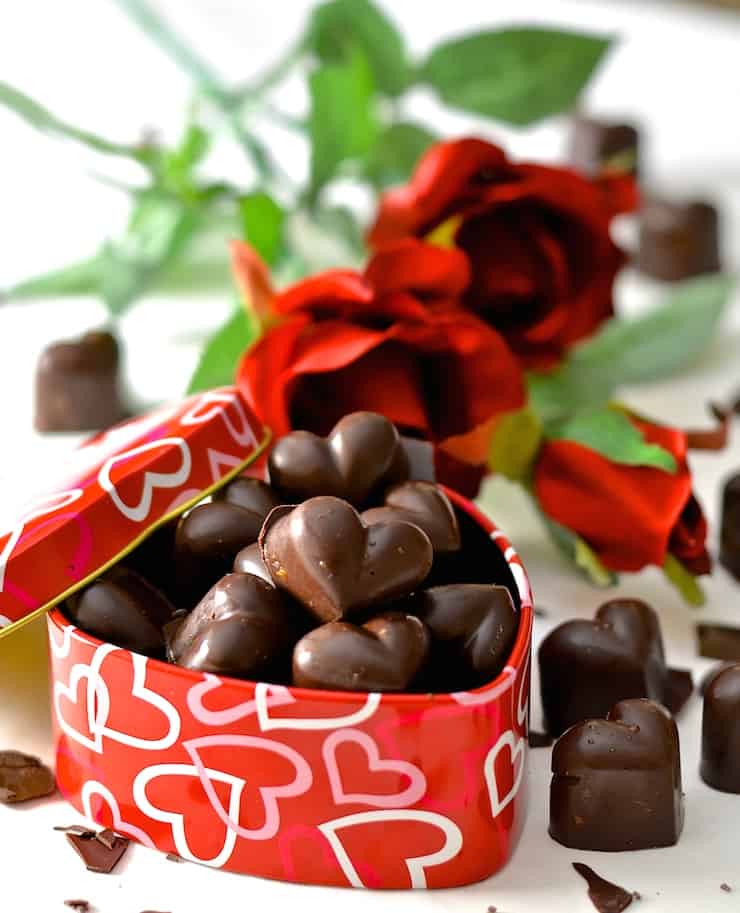 These sweet, gooey caramel chocolates are to die for. And what better way to say I love you than with chocolate? Get this recipe by A Virtual Vegan here.
This vegan chocolate covered popcorn recipe is coated in salted dark chocolate and vegan white chocolate for decadent movie nights, a charming hostess gift, or just salty and chocolate cravings! Get the recipe here.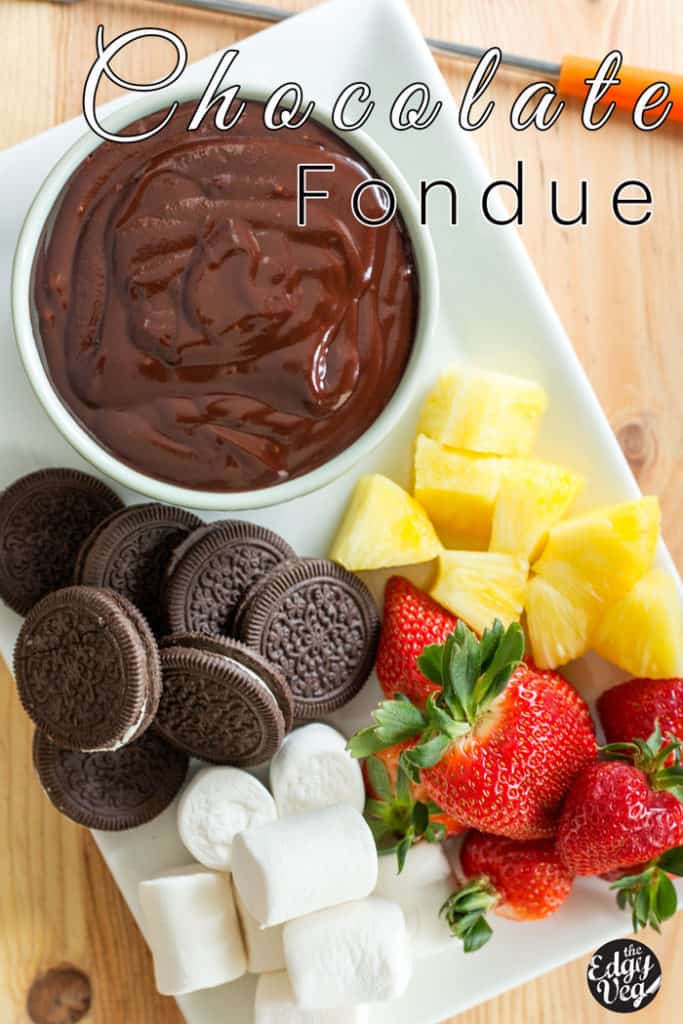 Make a quick and easy Vegan Chocolate Fondue right in your own home for Valentine's Day. Get my recipe here.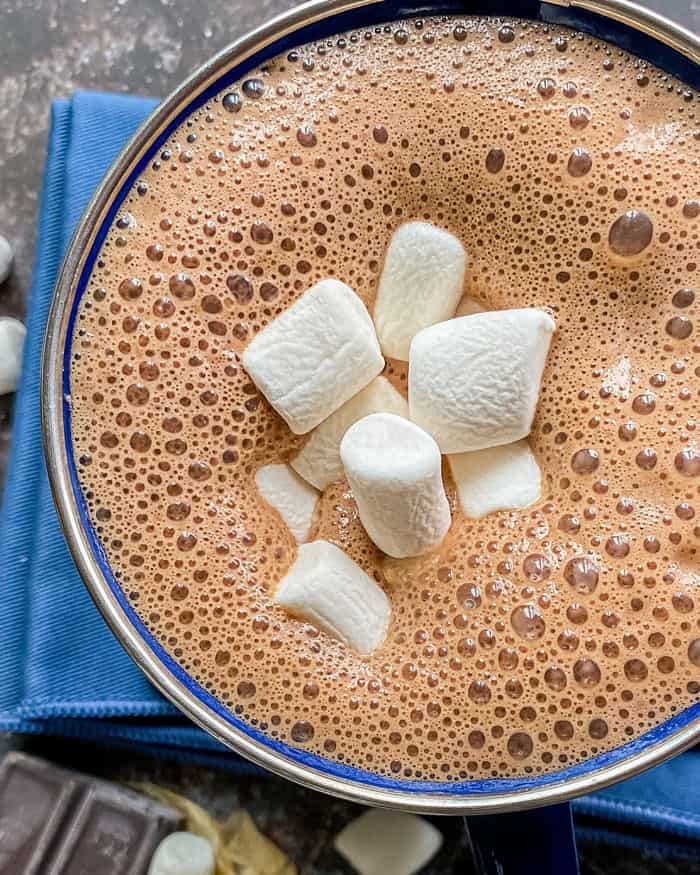 My soy milk hot chocolate recipe is perfect for those looking for nut-free or vegan hot chocolate to make at home in 5 mins! Get my recipe here.

Vegan iced cream cake isn't just a fantasy, it's a real thing! This amazing dessert can be made in 30 minutes with just a little preparation the night before. Get this recipe by Delicious Everyday here.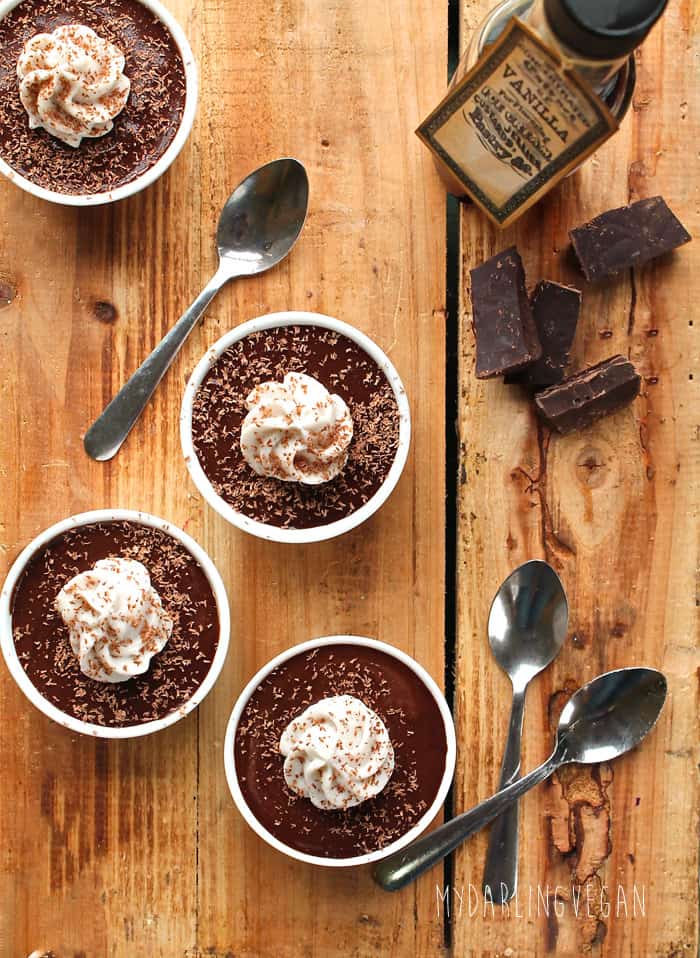 Cashews are the essential ingredient in this chocolatey dessert. This silky smooth and creamy treat will disappear in minutes! Get My Darling Vegan's recipe here.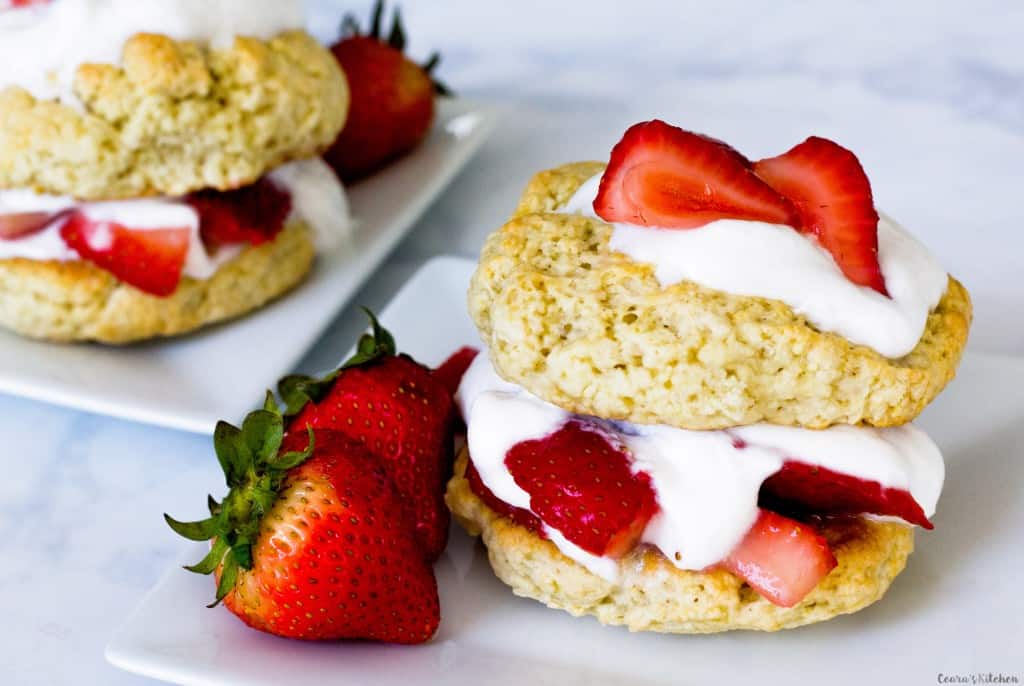 Strawberries, coconut cream and flakey biscuits are such a heavenly combination. This super easy shortcake recipe will definitely send the right message to your Valentine. Get the Ceara's Kitchen recipe here.
Casual Date Night of the Netflix & Chill Variety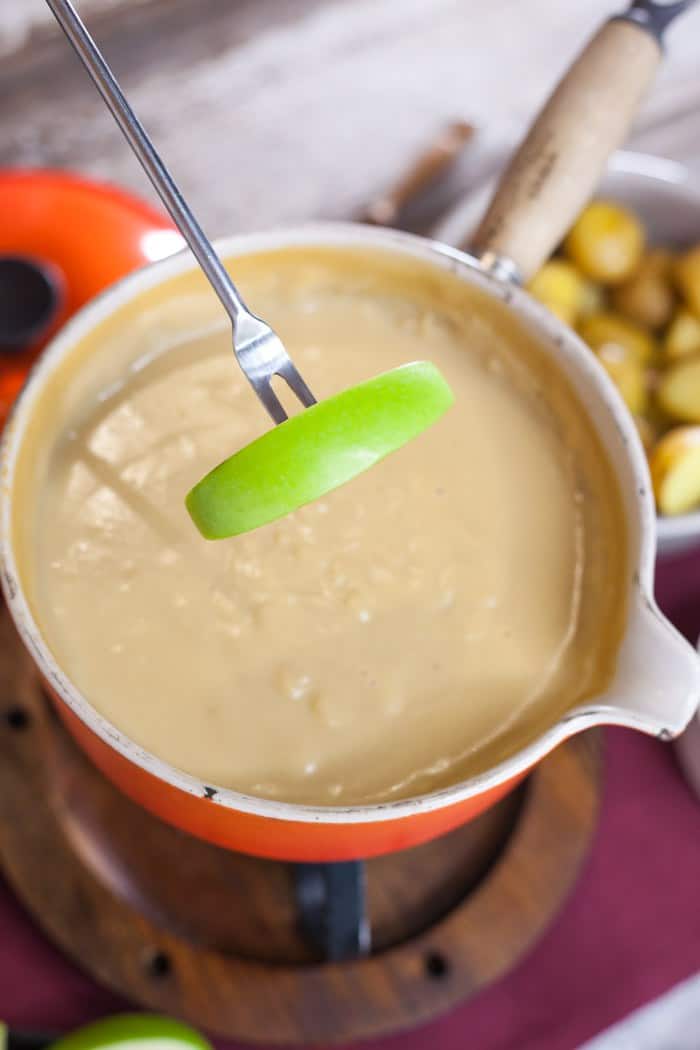 This is the best vegan fondue recipe out there! This dairy-free cheese fondue is perfect for having a romantic date night-in for two. Using rice, potato and cashews as the creamy base make this a healthy, vegan, plant-based cheese fondue option. Get my recipe here.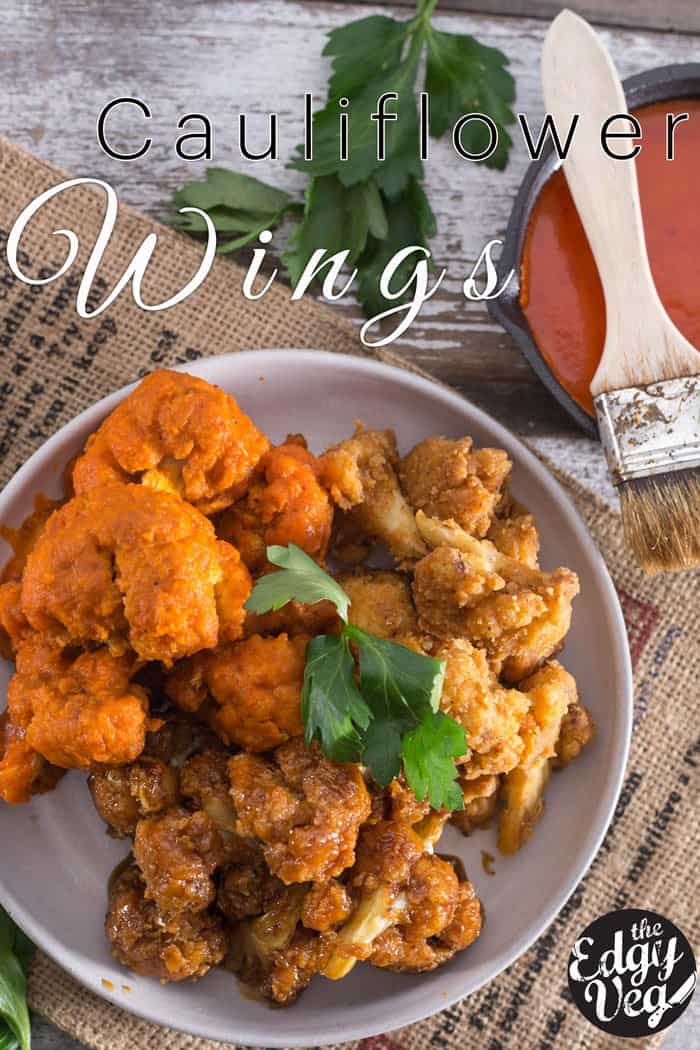 These are the most delicious buffalo cauliflower wings you will ever have! These vegan cauliflower wings are a crowd-pleaser that you can feel good about. A simple and yummy meal for date night-in with your sweetheart. Get dippin'! Get the recipe here.
Vegan Eggs Benedict is a dish that is almost impossible to come by. Until now. Learn how to make dairy and egg-free eggs benedict at home using The Vegg egg replacer and some tofu! Get my recipe here.
Learn how to make vegetarian pulled pork tacos using jackfruit! This easy vegan taco recipe tastes so much like the real thing you'll never miss eating pulled pork tacos again! Carnivore approved. Get the recipe here.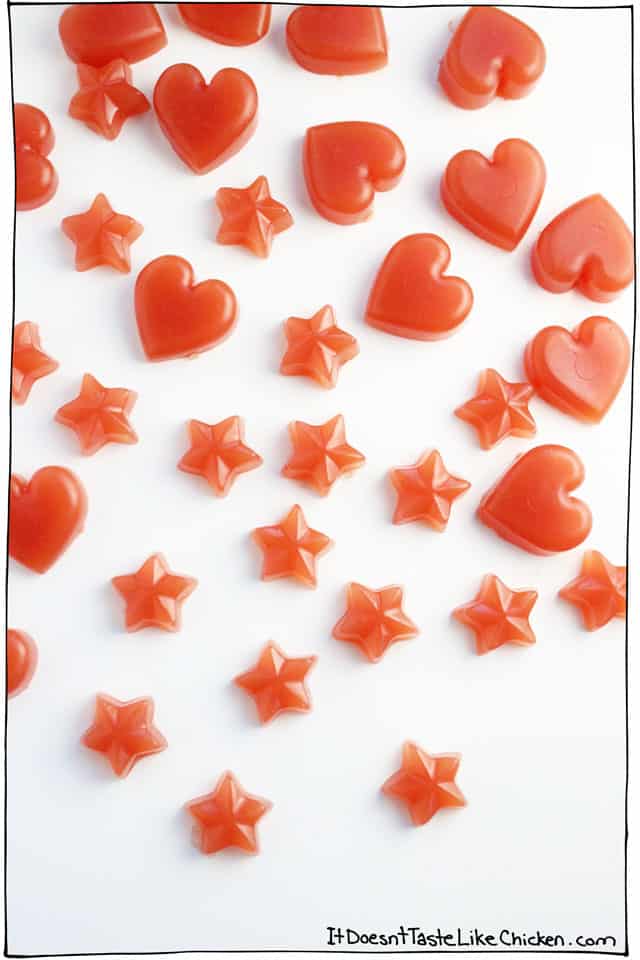 Last but not least on this list of Valentine's Day recipes are these super cute watermelon jellies by It Doesn't Taste Like Chicken. Make a super affectionate gesture by treating your bae to these sweet little guys. Get the recipe here.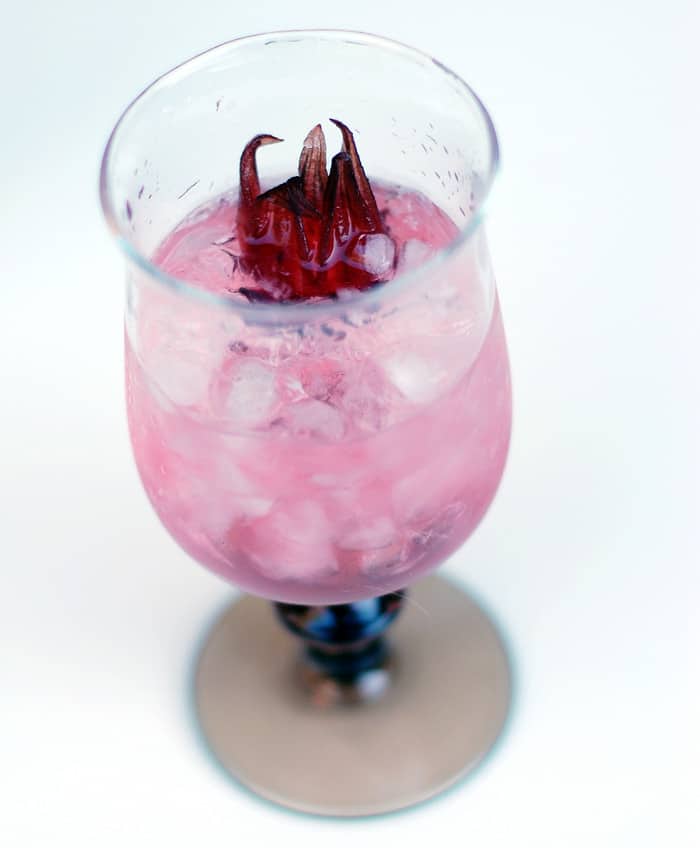 This Heartbreaker elixir consists of tequila, lemonade, rose syrup and hibiscus blossom resulting in a succulent cocktail that will leave your sweetie aching for more. Get the full recipe by Healthy Slow Cooking here.

Make things exotic without even leaving your home with my Pad Thai Fries! An Asian twist on a classic snack, this light vegan appetizer is salty, fresh, tangy and makes a great dish for a party of two. Get my recipe here.

What happens when sun-dried tomatoes, vegan cream cheese, basil and garlic get super cozy together? The BEST stuffed mushrooms ever, that's what! Get this recipe by Cheftographer here.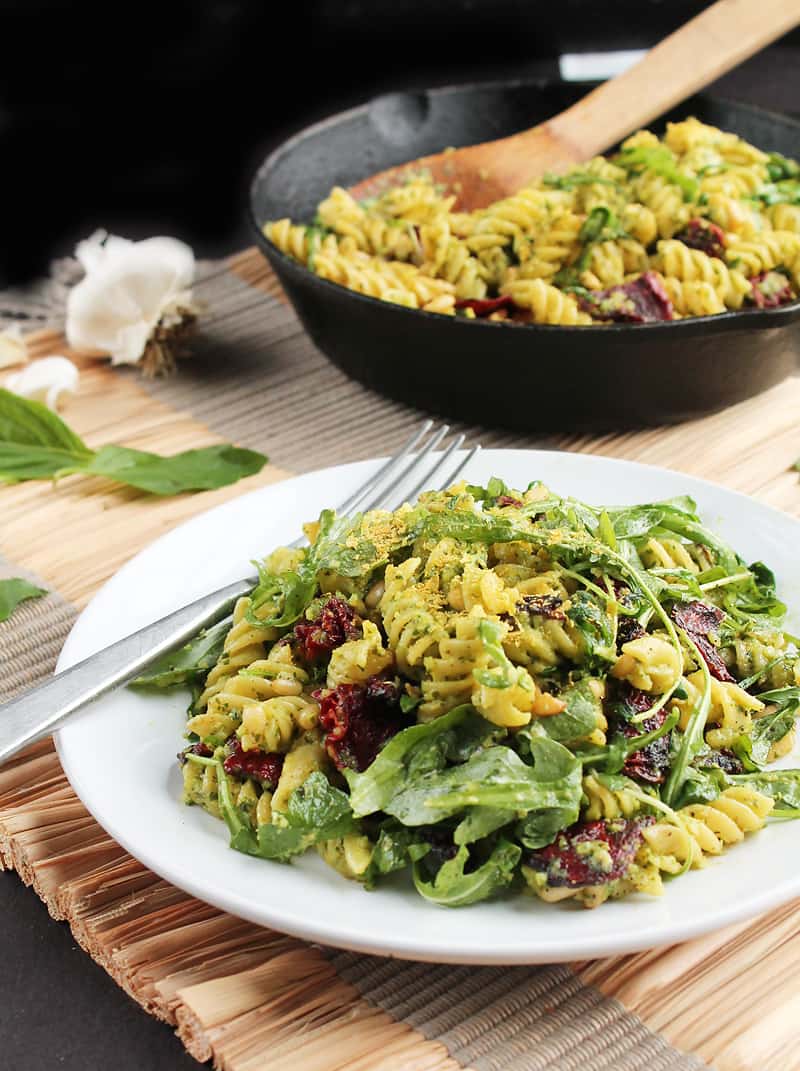 You know the saying, the way to a man's heart is through his stomach? Well, this is the dish to do just that! Get this recipe by My Darling Vegan here.

20+ Vegan Valentine's Day Recipes
Vegan dinner ideas, vegan dessert ideas and other vegan valentines day recipes
Instructions
Select recipe of choice
Make recipe according to directions
Serve to loved ones