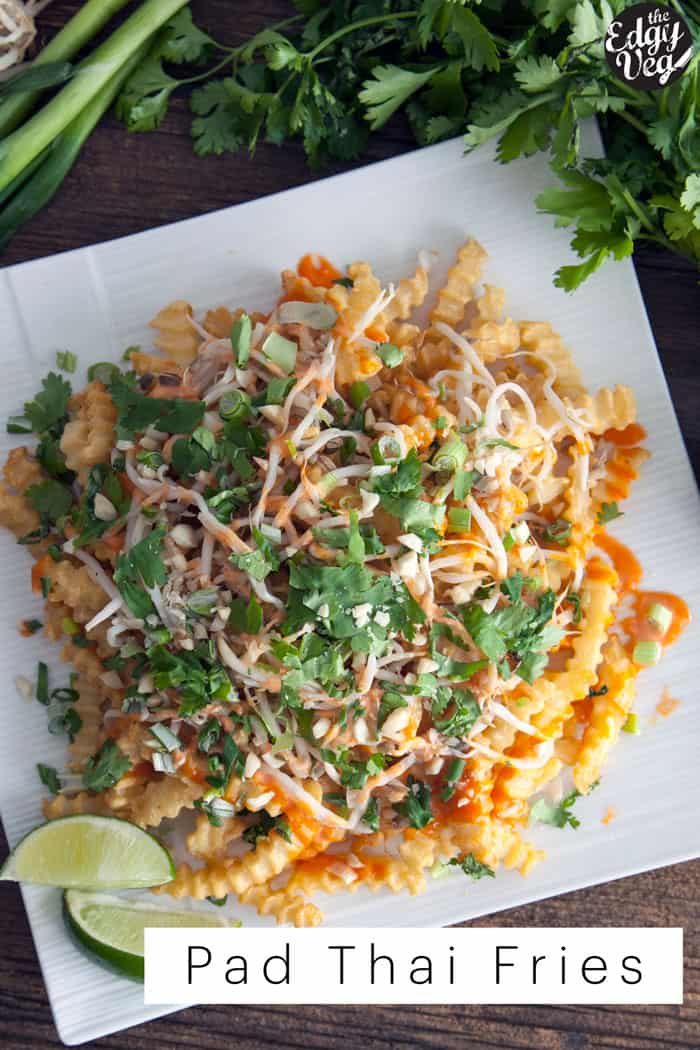 Pad Thai Fries | Vegan Recipe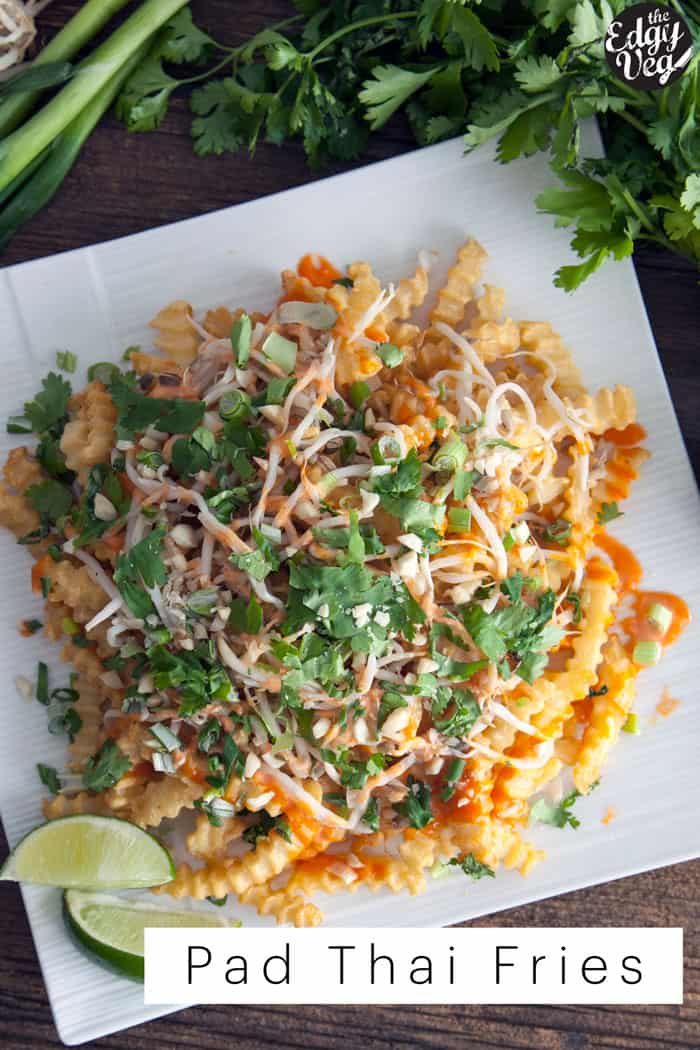 This is one of those 'no-rules', do what you want- street food type recipes. The type of recipe where you don't really need to measure anything out, and prep is super minimal—making it the perfect recipe for a date night at home with your significant other. This recipe was inspired by the street food James enjoyed during his time in Thailand. He spent a year there before we met and talks about it often; the fresh and light ingredients, the abundant, aromatic chilies and spices, and frenetic and friendly culture.
To create this dish I decided to use the most iconic Thai toppings that we all know and love for that original Pad Thai flavor, but without too much fuss. The Sriracha sauce drizzle provides that signature Thai heat in a laughably simple way, and can also double up as an awesome dipping sauce!
My favourite part about this recipe is that it's easy enough for two people to make without getting in each other's way in the kitchen. I don't know about you- but that is a constant struggle in our home when it comes to preparing dinner. A Friday night meal like these Pad Thai Fries allows us to relax at home together, enjoying a delicious and flavourful meal, without much work.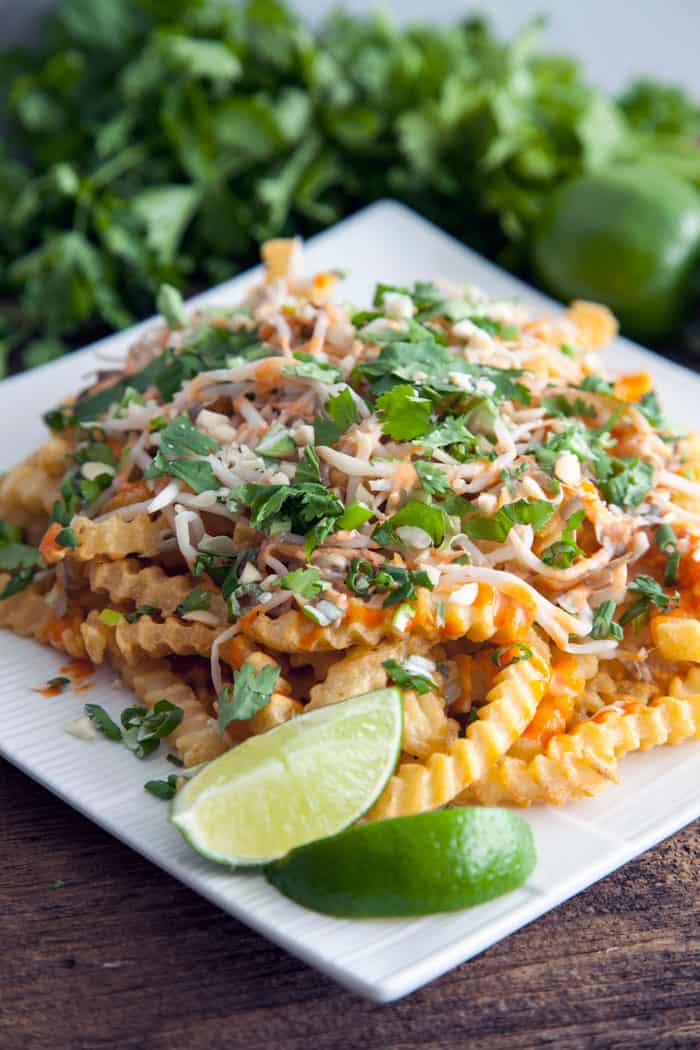 Pad Thai Fries | Vegan Recipe
An asian twist on a classic snack. This light vegan appetizer is salty, fresh, tangy and makes a great dish for any party.
Serves:
2 as a meal, 4 as a snack
Ingredients
For the fries
1 cup bean sprouts, washed and dried
1 bag French Fries
handful of cilantro, finely chopped
2 green onions, finely chopped
1 Tbsp crushed peanuts, to sprinkle
2 lime wedges
pinch of salt
Sriracha Mayo
¼ cup vegan mayo
¼ cup Sriracha sauce
squeeze of lime to taste
Instructions
For the fries
Preheat oven to 450F and place fries on a baking sheet. Cook for 15-20 mins.
When fries are golden brown, transfer into a bowl, sprinkle with a pinch of salt and toss to cover.
Place salted fries onto a serving dish.
Top fries with bean sprouts, a drizzle of Sriracha mayo, and top with cilantro and green onion.
Garnish with lime wedges and a sprinkling of crushed peanuts.
Serve with a squeeze of lime and a side of sriracha mayo for dipping.
Sriracha Mayo
Mix all ingredients in a bowl and whisk until well combined and transfer to a squeeze bottle to lightly drizzle over fries.