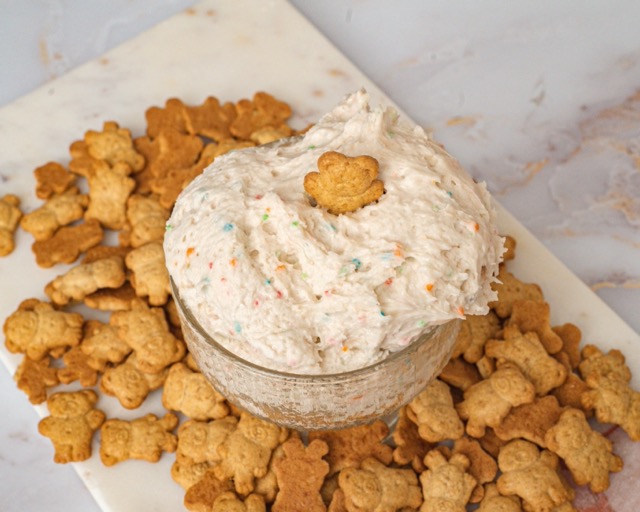 Easy 5-ingredient No-Bake Vegan Dunkaroos | Vegan Dessert Recipes

Vegan Dunkaroos
The original Dunkaroos may be discontinued in certain parts of the U.S. and in Canada, however, this is not going to stop me from making these delicious Vegan Dunkaroos! If you have never tried these sweet snacks before, it is a delicious dessert dip that kids often brought to school as snacks. If you've become an adult in recent years, reminiscing your best childhood memories, this recipe is a great way to share stories with your loved ones while snacking on your favorite snacks "back in the days". Let's keep veganize our favorite childhood snacks!

 Pro Tips:
You can use any crackers you'd like if you cannot find vegan options for animal cookies—any crackers with a hint of gingerbread or cinnamon are a great option.
You can use the leftover dip as frostings for cupcakes. 
Instead of using funfetti cake mix, you can also use either vanilla or chocolate!
Related Recipes: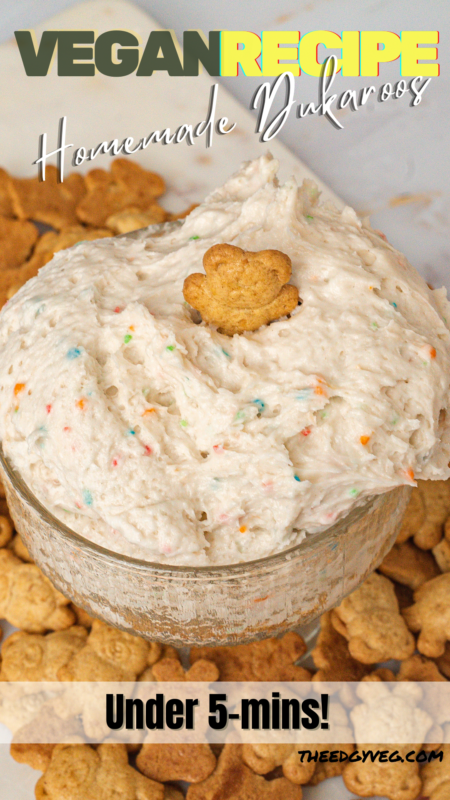 Homemade Vegan Dunkaroos
If you are a 90's kid, raised in North America, you probably grew up around these irresistibly addicting treats. This simple 5 ingredient Vegan Dunkaroo recipe will give you nostalgia through taste!
Instructions
In a large mixing bowl combine cake mix, dairy-free yogurt, Coco Whip and vanilla extract until there are no lumps.
Transfer to a serving dish or chill in the fridge until ready to serve.
Serve with animal crackers, Teddy Grahams or vegan-friendly wafers.
INGREDIENTS:
KITCHEN EQUIPMENT:
Hey welcome to The Edgy Veg – we veganize popular food recipes for vegans, plant-based diets, eco-conscious eaters & people who are on a mission to prevent animal cruelty! We hope you enjoy this tasty vegan recipe!
---
Looking For More Dessert Recipes?
Made this recipe? Let me know what you think by leaving a ★★★★★ star rating & comment below. It truly helps me & I really appreciate any support! Feel free to share your food photos on social and tag me @edgyveg so I don't miss it!