New search:
If you are not happy with the results below please do another search
Looking for a unique vegan mac & cheese that's easy? Try this vegan french onion mac and cheese recipe in under 40 mins! Using just 10 ingredients, this show stopper vega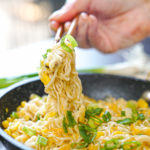 I'm going to show you how to make Korean corn cheese ramen vegan in under 15 mins! Using simple vegan swaps, you can make vegan cheesy ramen inspired by Korean bar food.  Us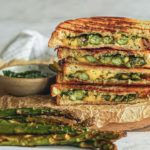 This asparagus grilled cheese sandwich recipe uses 6 ingredients to make the best grilled cheese sandwich! I had leftover roasted asparagus and made this tasty grilled cheese so of
This easy vegan nacho cheese sauce recipe uses 10-ingredients like potato, carrot & seasonings which makes it super creamy and flavourful. I'll show you how to make the b
If you're craving a vegan version of a McDonald's double cheeseburger you've found the right recipe. This Vegan McDonalds Burger recipe is only 7 ingredients (inc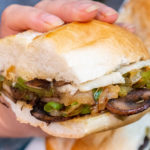 This vegan Philly cheesesteak sandwich recipe uses 10 simple ingredients to get the "Philly cheese steak" taste and is served on a sandwich roll of your choice with extra chees
Looking for a dairy-free substitute for ricotta cheese? This 5-ingredient vegan ricotta recipe is nut-free and perfect substitute for dairy-free lasagna or ricotta stuffed shells!
Cream cheese is traditionally not vegan, but that doesn't mean you can't make a simple tofu cream cheese at home using vegan ingredients. This vegan tofu cream cheese c