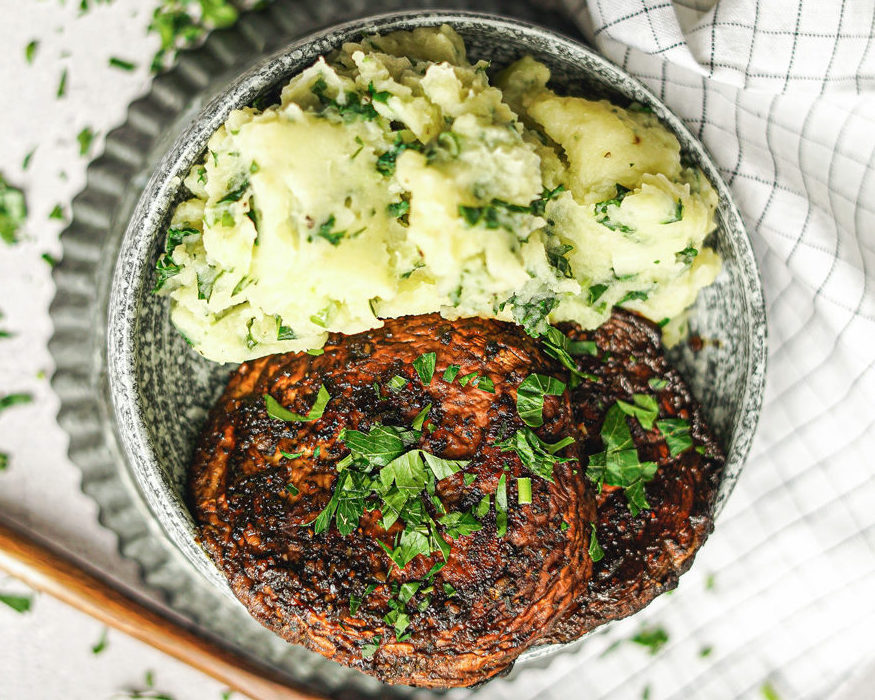 Vegan Mushroom Steak Recipe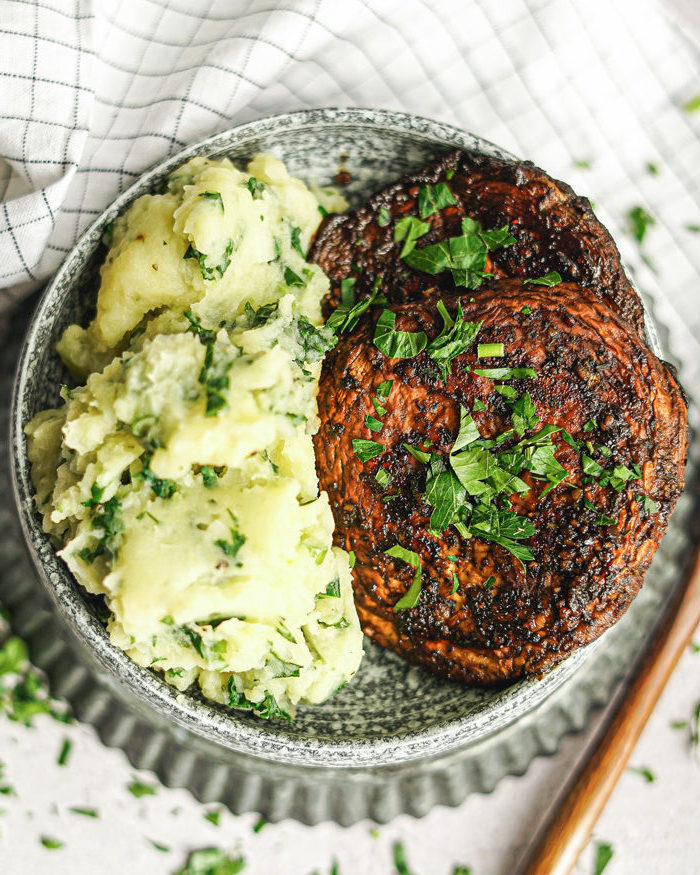 This vegan mushroom steak recipe uses 6 ingredients like portobello mushrooms,  steak seasoning & homemade marinade! I love to grill these mushroom steaks & add them in sandwiches, tacos, or with a side of veggies or potatoes.
Related Recipe: Grilled Portobello Mushroom Sandwich
Mushroom Steak
VEGAN & GLUTEN-FREE
This portobello mushroom steak is super easy to make! If you're looking to make these vegan steaks now, make sure to marinate the mushrooms for at least 20-30 mins. Ideally, overnight is best so all the flavours are absorbed, but wanted to make it as accessible for anyone to make since not all of us have time to marinate overnight if you're hungry now 😉
If you're a regular reader of The Edgy Veg, you'll know I've been making meat-free alternatives using vegan ingredients for 10 years now! And I can't wait for you to make vegan steaks using portobello mushrooms.
COOKING TIPS FOR MUSHROOM STEAKS:
Related Recipe: Guinness BBQ Sauce
INGREDIENTS FOR MUSHROOM STEAK (VEGAN):
KITCHEN EQUIPMENT I USED:
Vegan Mushroom Steak
This vegan mushroom steak recipe uses 6 ingredients: portobello mushrooms, steak seasoning & marinade! I love to grill these mushroom steaks!
Instructions
In a large Tupperware or large shallow bowl, add the steak spice seasoning, bbq sauce or vegan worcestershire, balsamic vinegar, liquid smoke, and olive oil. Whisk together.
Place the mushroom caps into the bowl and brush the marinade all over the mushrooms (top & bottom). They do not need to be submerged in the marinade or anything- but they should be coated completely. Allow the mushrooms to sit stem-side up & allow them to marinate for 20-30 mins minimum in fridge. The longer you marinate the stronger the flavour will be.
When ready to cook, heat a pan over medium-high heat, and pour in a little bit of the leftover marinade, and discard the rest but keep the bowl.
When piping hot, add the mushrooms to pan, stem-side down, leaving plenty of space between them. Allow them to cook for 3-5 mins until the liquid begins to release.
Reduce heat to medium.
Take a heavy cast iron pan (or something slightly heavy), and place it on top of the mushrooms to flatten the mushroom steak. Press to flatten gently. Cook for another 2 mins.
Flip the mushrooms, and repeat flattening with cast iron pan for a few minutes. You can add some water to deglaze the pan if you wish.
Remove the cast iron pan, and flip again so they are stem-side down. Turn heat back up again.
Allow the mushrooms to cook until the liquid is evaporated, roughly 3-5 mins.
Additionally, you can take the cooked mushrooms and add them to the grill/BBQ for a smokey grilled and char look & taste!
Next, remove from the heat and slice. Serve with your favourite sauce, and a side of veggies, mashed potatoes, or serve in tacos and sandwiches.
Nutrition Information
Serving size:
1 steak
Calories:
89
Fat:
7g
Carbohydrates:
3.5g
Sugar:
3.7g
Fiber:
1.2g
Protein:
2g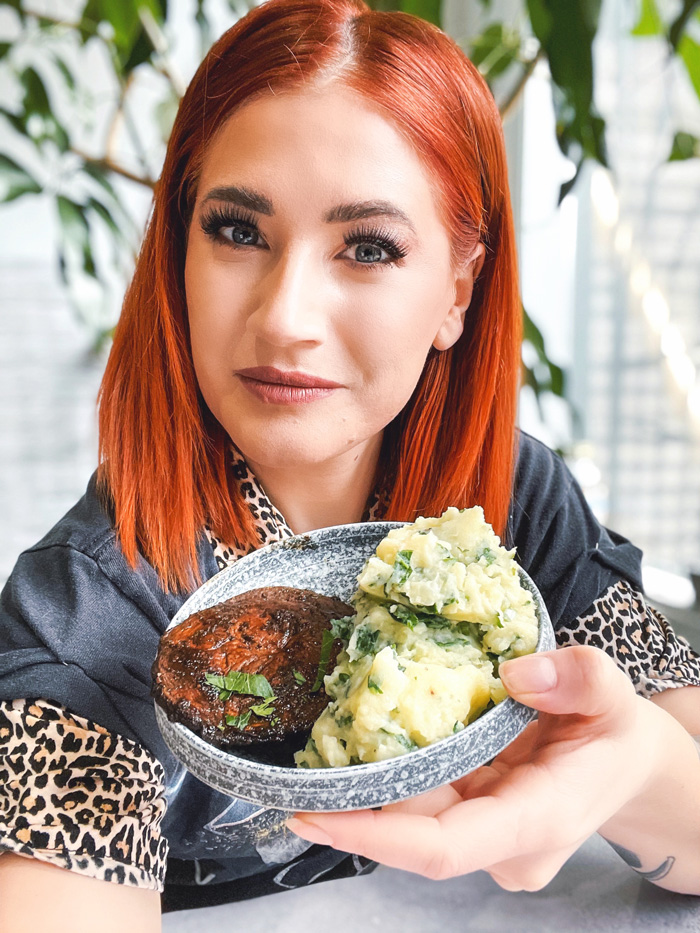 Hey I'm Candice aka The Edgy Veg
– I veganize popular food recipes for vegans, plant-based diets, eco-conscious eaters & people who are trying to eat more plants over… y'know animals or their by-products. I hope you enjoy this tasty vegan recipe!
---
Looking For More Vegan Mushroom Recipes?
Made this recipe? Let me know what you think by leaving a ★★★★★ star rating & comment below. It truly helps me & I really appreciate any support! Feel free to share your food photos on social and tag me @edgyveg so I don't miss it! 
Share My Recipe on Pinterest!