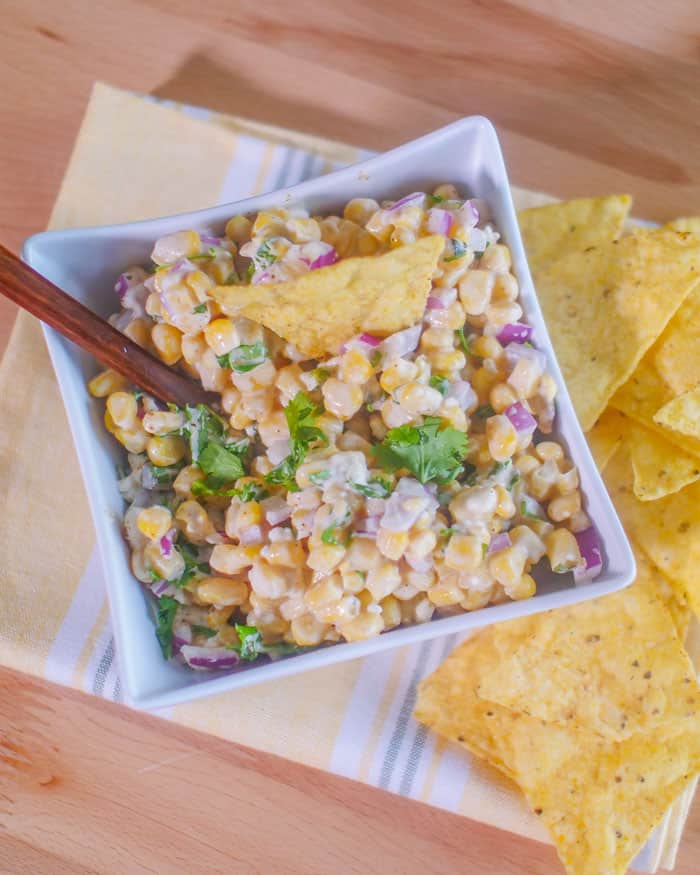 Whether you call it Esquites or Mexican street corn salad, most often this mexican dish is not vegan so I went and made vegan Esquites! This Mexican street corn salad is a simple recipe for a classic Mexican favourite. You can make esquites with canned corn if that's all you have at home, but I recommend corn from the cob.
What's better to dip corn chips in? MORE CORN. This vegan Mexican street corn salad dip is a refreshing side to accompany taco night, a backyard barbecue, or a weekend fiesta.
Related Recipe: Vegan Mexican Street Corn on the Cob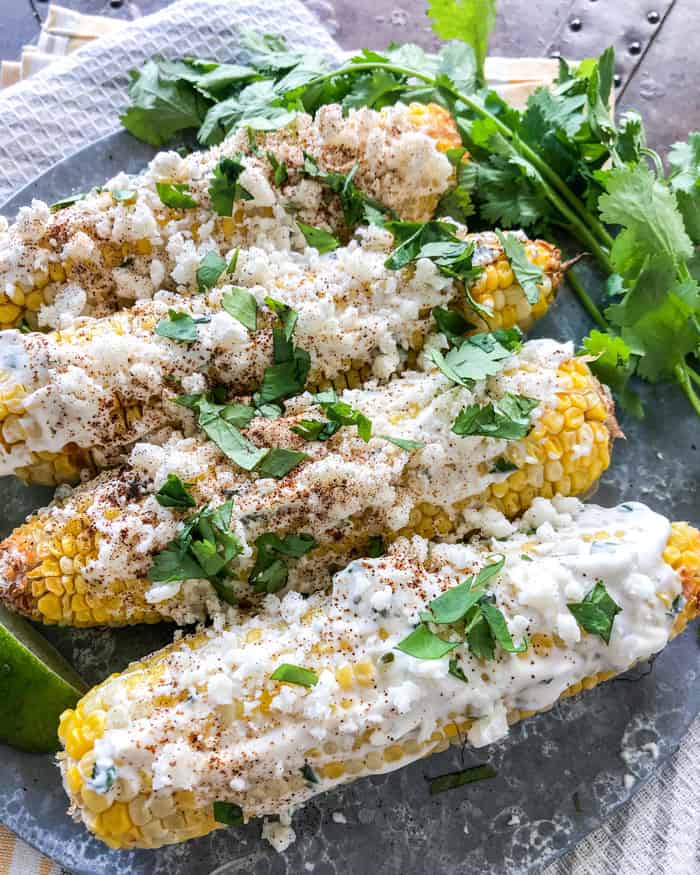 HOW TO MAKE VEGAN ESQUITES
This Vegan Esquites recipe is a fun and delicious way to taste a bit of Mexican culture! If you celebrate Cinco de Mayo, you could make this vegan Mexican street corn salad for your party, or if you're looking for some fresh and easy vegan BBQ sides. This recipe will be a crowd-pleaser!
Feel free to share & print my recipe below to make your own vegan Esquites! Or you can watch me on YouTube show you how to make it!
INGREDIENTS FOR VEGAN ESQUITES
1/3 cup vegan sour cream or vegan mayo
1 garlic clove, minced
1 lime, juiced
4 ears leftover roasted corn or 4 cups canned corn
1/2 small red onion, diced
1/4 cup fresh cilantro, chopped
1/4 cup feta-style vegan cheese of choice
1/2-1 tsp chili powder
INSTRUCTIONS FOR VEGAN ESQUITES
To make this Mexican corn salad, simply mix together vegan mayo or sour cream, garlic, and lime juice in a small bowl.
In your serving bowl, combine the corn, onion, cilantro, vegan cheese, and chili powder.
Mix the sauce into the other ingredients, garnish with additional cilantro and chilli powder.
Serve with chips as a dip, as a side salad, or as a filling in tacos!
I've created easy-to-follow instructions below!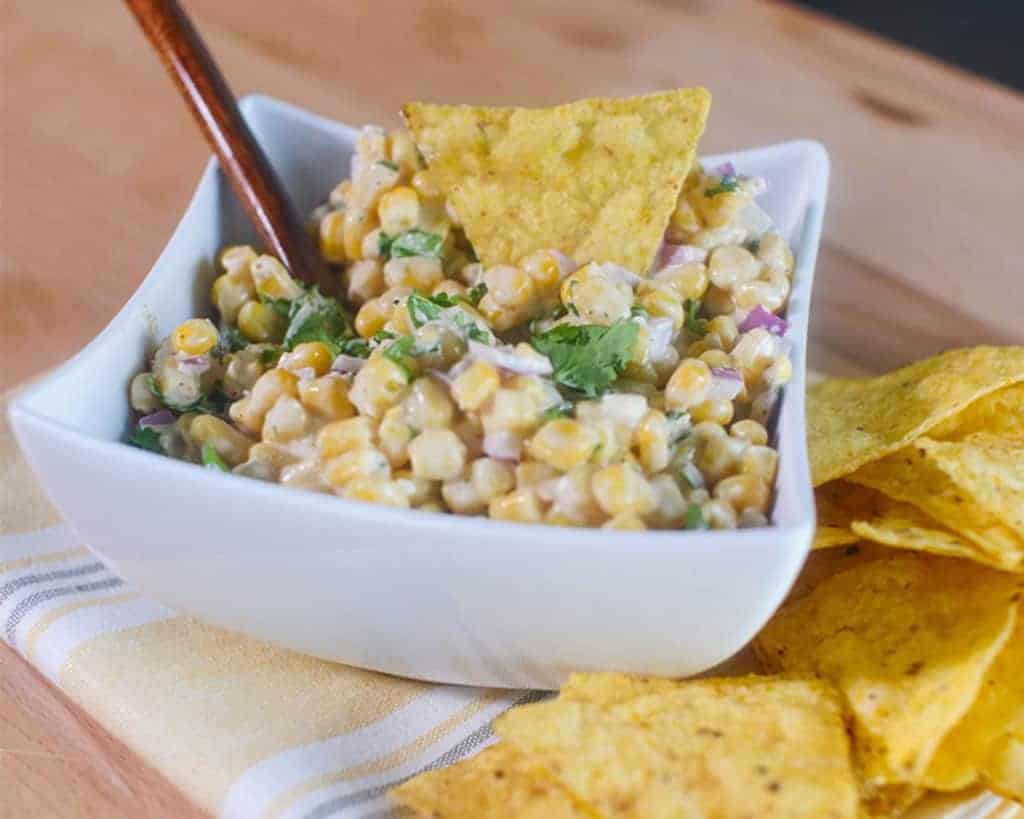 Related Recipe: Vegan Cinco de Mayo Recipes
Hey, I'm Candice & welcome to The Edgy Veg! I veganize popular food recipes for vegans, plant-based diets, eco-conscious eaters & people who are trying to eat more plants over… y'know animals or by-products of animals. I hope you enjoy this tasty vegan recipe!
Want more vegan Mexican inspired recipes? Check out these recipes:
Vegan Esquites Recipe
Vegan Esquites: Mexican Street Corn Salad
This vegan Esquites or Mexican street corn salad recipe is a simple recipe for a classic Mexican favourite; just grab some corn and these ingredients!
Instructions
In a mixing bowl, combine; vegan sour cream or mayo, garlic and lime juice.
Add corn kernels, onion, cilantro, vegan cheese of choice and chili powder, mix to combine.
Garnish with additional cilantro and chili powder, and serve with tortilla chips as a dip or as a side salad, or taco filling with your favourite taco recipe.
Serve immediately.
___________
___________
If you make this Vegan Esquites Recipe, let me know what you think by leaving a ★★★★★ star rating & comment below. It truly helps me & I really appreciate any support! Feel free to share your food creation on social and tag me @edgyveg on your photo so I don't miss it!
Share this Vegan Street Corn Salad Recipe!
Click Here To Pin On Pinterest
Check out some of my other recipes here: