As a lover of Mexican cuisine Cinco de Mayo is my favorite food holiday! I love the food (duh) the delicious tequila cocktails and the upbeat music- it is my favourite fiesta! Check out my favourite easy vegan Mexican recipes below and try them out for your Cinco de Mayo Party! What are your favourite Mexican recipes? Leave me a comment below!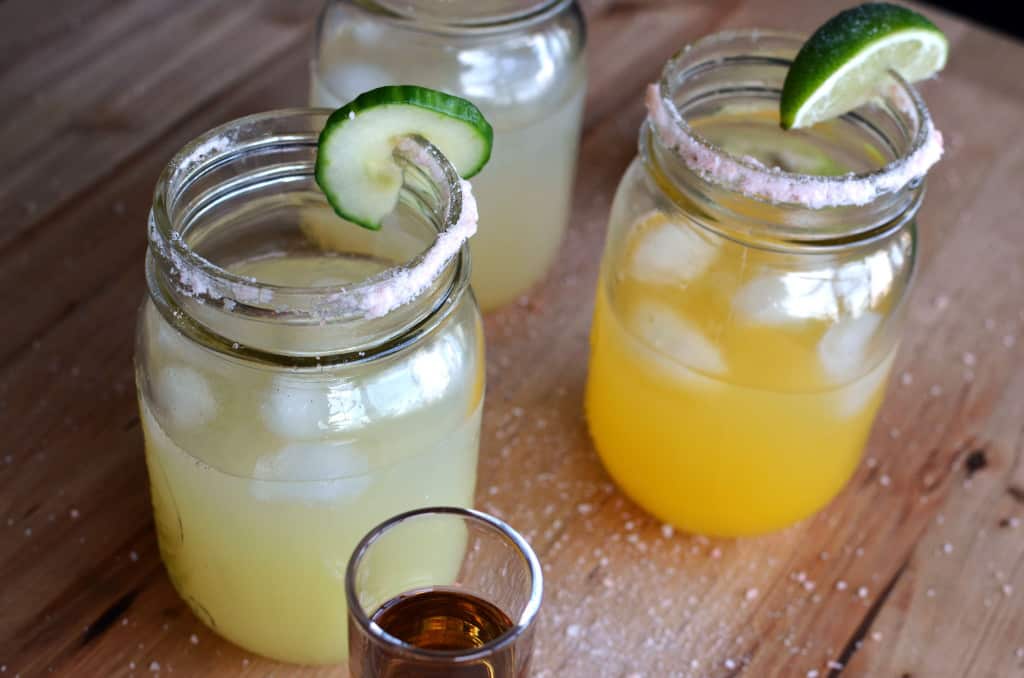 You CANNOT throw a Cinco de Mayo Party without the help of some delightful refreshing tequila cocktails. Check out my favourite three Margarita cocktails here.
Carnitas anyone?! Carnitas literally translated mean "little meats", as a vegan I am happy to change that term to "little bites" since no pigs were harmed during the creation of this recipe. The "meat" in this recipe is created with the use of Jackfruit. Jackfruit when cooked and pulled with a fork looks and tastes exactly like pulled pork! Get the full recipe here.
While Taco Bell isn't what I (or anyone else) would call traditional Mexican cuisine, it is Tex Mex and is now part of the Mexican-style food landscape. This vegan version of the Cheesy Gordita Crunch is a fun and delicious snack or meal alongside a stiff and fresh margarita! Get the full Vegan Taco Bell Cheesy Gordita Crunch recipe here.
Want to celebrate Cinco de Mayo, but are on a time crunch? These delicious vegan fajitas can be made in 15 mins, so you can celebrate while not having to work too hard. Grab yourself a cocktail, put on some mariachi music, and enjoy! Full recipe here.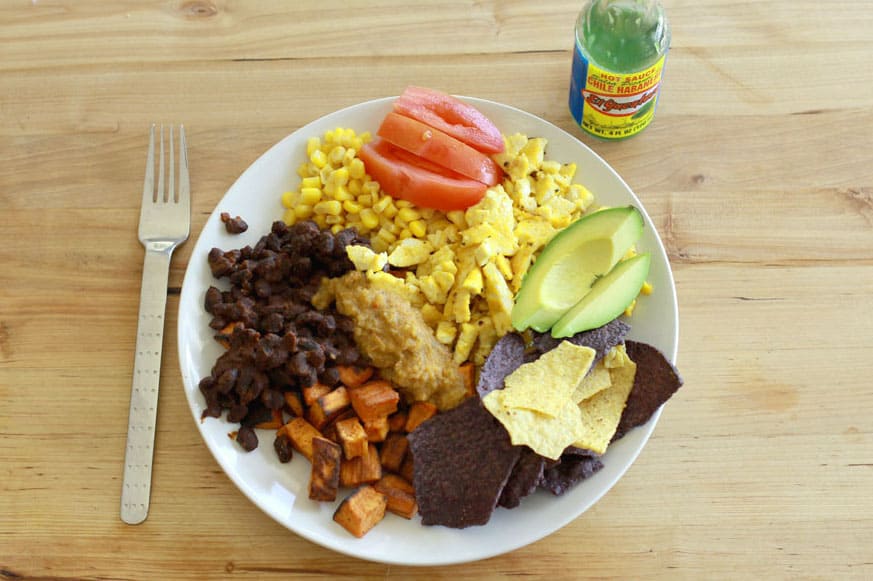 More of a breakfast for dinner type of dude? That's cool, this easy but insanely delicious vegan Huevos Rancheros recipe will satisfy every craving you have for breakfast with a Mexican twist. Get the full recipe here.
Love street food?! That makes two of us. Frito Pie while totally Mexican was created with a Mexican influence. The same spices are used and the ingredients are borrowed from traditional Mexican cuisine. You will love this vegan version of a southern classic. Get the full vegan Frito Pie recipe here.
Doesn't queso just mean cheese in Spanish, you ask? Why yes, yes it does. This cheese dip proves that you don't need cheese to make a cheese dip.  No one can tell the difference with this vegan queso dip, and honestly no one will care! Get the full vegan queso cheese dip recipe here.
Fish tacos are a staple when it comes to taco making and consuming. As a vegan we obviously cannot eat the real thing but with the use of mushrooms we get a substitute that is pretty darn close! Breaded mushrooms fried and topped with spicy mango salsa is calling my name and will make an awesome addition to your menu. Get the full vegan Baja Fish Taco recipe here.
This taco recipe is plant based, but tastes like a meaty caliente sensation! This taco recipe uses queso cheese sauce and leftover vegan chili to give it the same hearty comfort that a tradition meat tacos gives you. Check out the video above for the recipe!
Its fiesta time!  Use this guacamole when serving nachos, taco salad, tacos, burritos or haystacks and wash it down with an iced cold margarita! Nothign says party quite like a good guacamole recipe! Get the full recipe here.