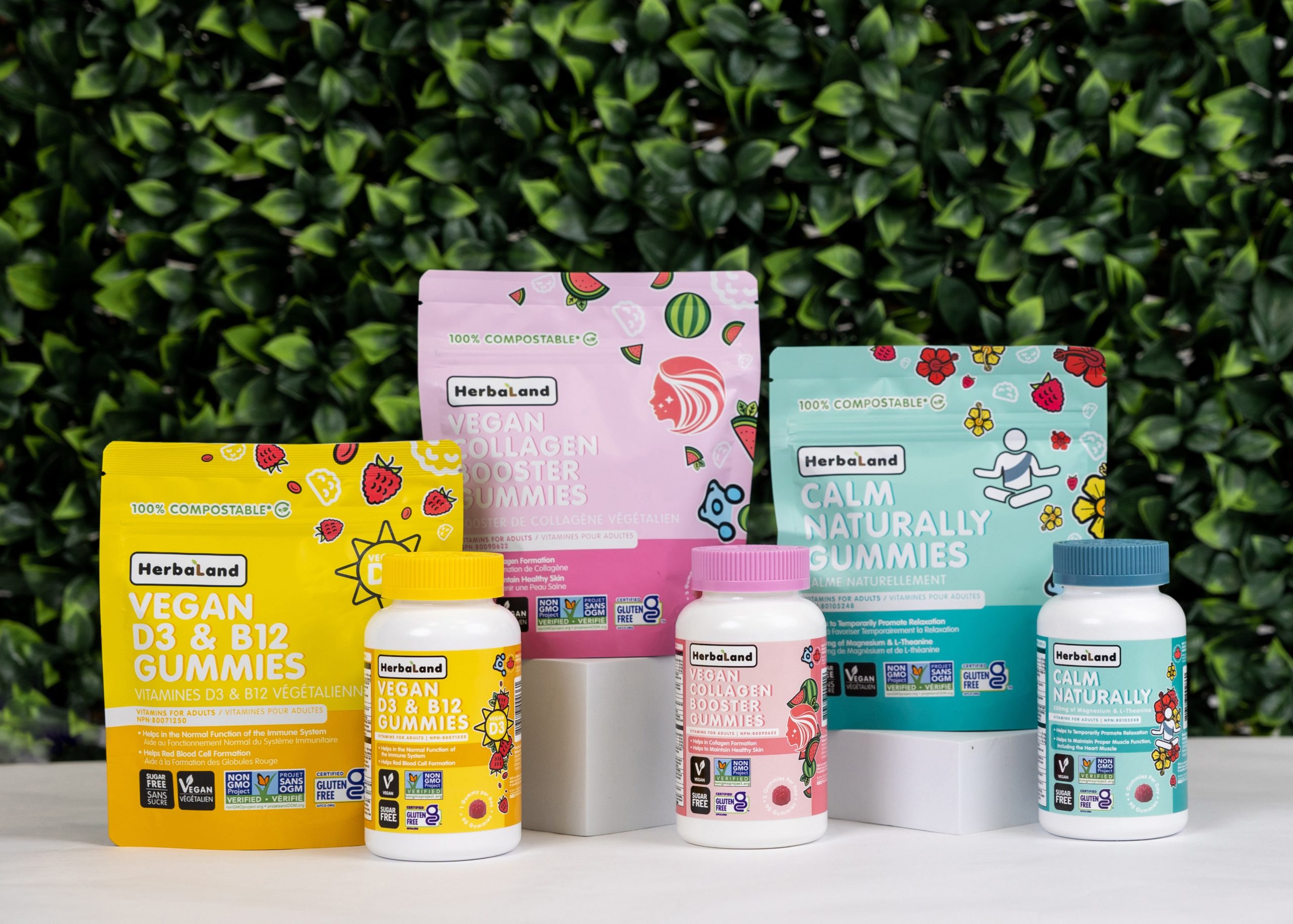 Herbaland's New Compostable Packaging
Herbaland has recently set a new standard for vitamin and supplement packaging. While we use vitamins to take care of our bodies, they are often packed in a ton of unnecessary and single-use plastic packaging. I personally love Herbaland and love that they launched compostable pouch packaging for their 5 best-selling gummy vitamins and plan to offer their entire product line in compostable packaging by 2025. 
I personally use Herbaland vitamins to supplement my nutrition every day, especially taking the D3 and B12 consistently. I found Herbaland about 2 years ago when I was struggling to take vitamins in pill form and I was looking for a chewable, vegan option. Since then, they have sponsored my content and I have not strayed away from my Herbaland vitamin routine. I love Herbaland because their values align with my own. 
Options for Refill Pouches include: Vegan D3 & B12, Vegan Collagen Booster, Sleep Plus, Calm Naturally and Kids Multivitamin
My thoughts? If I can get the supplements that help my body feel and perform its best every day, without using single-use plastics, then I'm doing something good for my body and my planet. I believe more companies should take a page from Herbaland's book and move towards compostable packaging on all products.
You can pick up Herbaland Gummies at herbaland.ca for Canada and herbaland.com for US and use code

edgyveg20 for 20% off your order

.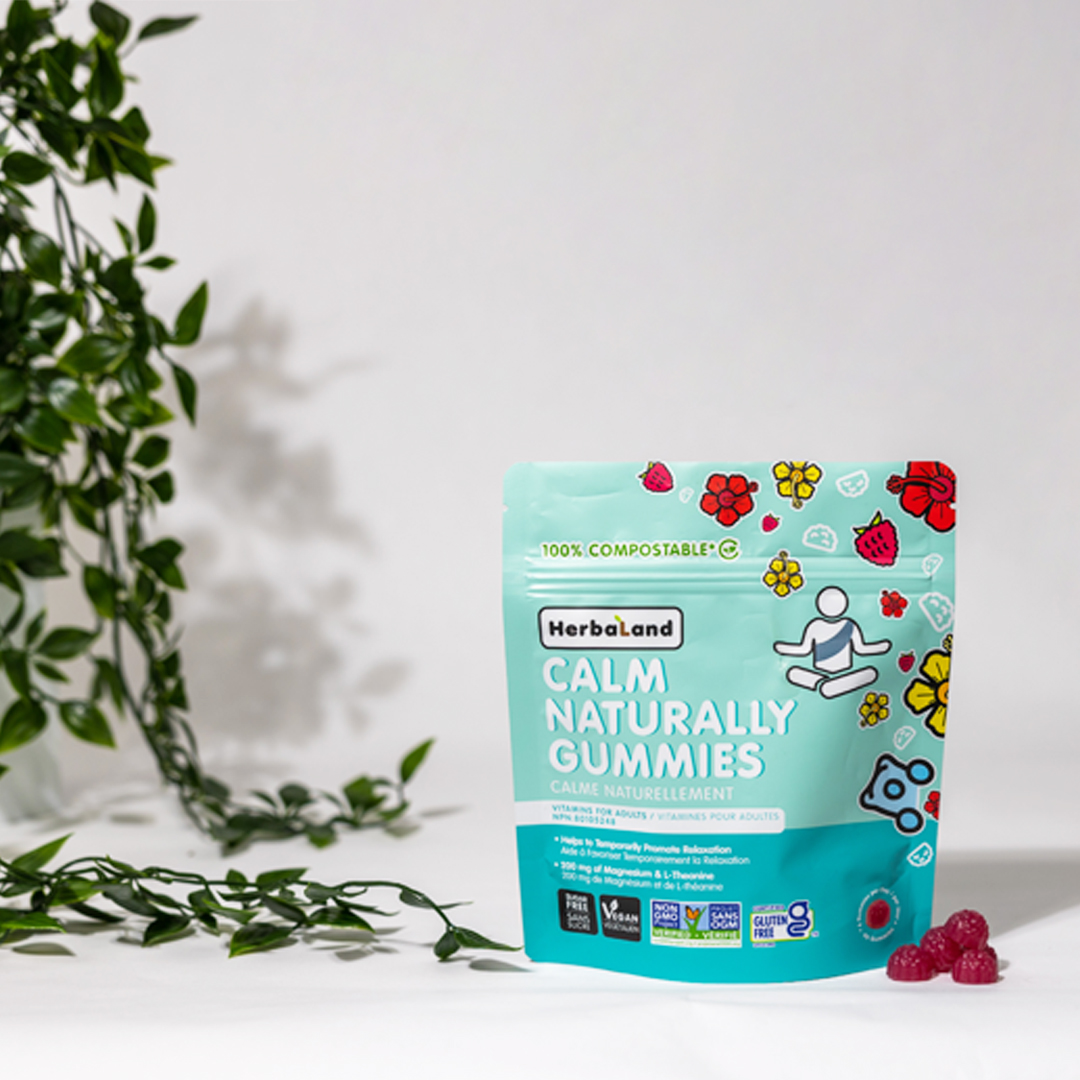 Starting in October 2021, Herbaland announced the option for compostable refill pouches, allowing for fewer plastic bottles being made and sold while still allowing vegans and non-vegans to supplement their diet with the vitamins they need to stay healthy. They are committed to finding zero-waste packaging options, choosing energy-efficient production and using ethically sourced ingredients. They have even begun implementing bulk shopping options in stores around Canada and the US, allowing shoppers to have access to Herbaland Gummies with zero-waste packaging. 
The compostable pouches are 100% compostable and break down in 180 days. I am thrilled to see options like this out there for consumers who are moving toward a more eco-conscious lifestyle. A million small changes make a world of difference for the well-being of the planet. I'm so happy to see Herbaland taking the lead and implementing changes for good.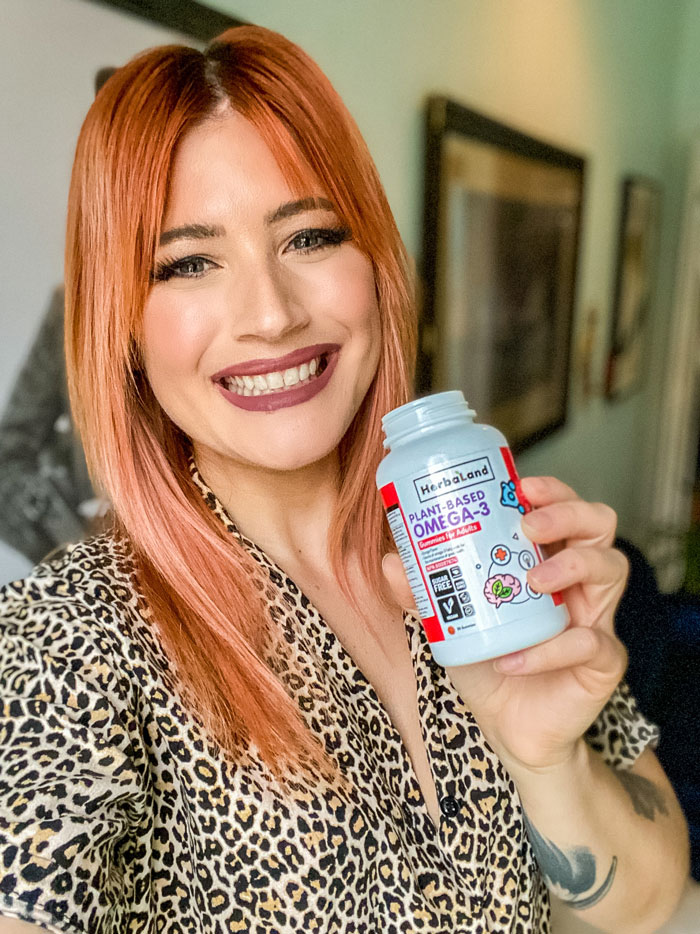 Hey I'm Candice aka The Edgy Veg – I veganize popular food recipes for vegans, plant-based diets, eco-conscious eaters & people who are trying to eat more plants over… y'know animals or their by-products. I hope you enjoy this tasty vegan recipe!
---
Looking For More?