Best Vegan Pumpkin Recipes You Need To Try
Since it's pumpkin season, I've written my Best Vegan Pumpkin Recipes you need to try this season! If you like pumpkin as much as I do, you'll LOVE this roundup of vegan pumpkin recipes! 
These vegan pumpkin recipes are crowd pleasers and will become apart of your go-to recipes. I will constantly update this list every year so make sure you pin or save this post for future cravings for vegan pumpkin recipes!
In no particular order, enjoy this pumpkin roundup of savory and sweet vegan pumpkin recipes below: 
List of Best Vegan Pumpkin Recipes:
Pumpkin Sage Soup

Pumpkin Spice Donuts

Pumpkin Chili

Pumpkin Pie

Pumpkin Spice Mini Cheesecakes

Pumpkin Scones

Pumpkin Pie Smoothie

Pumpkin Mac and Cheese

Pumpkin Spice Latte
To get started! First, just scroll, read and click on the heading of each photo to see the actual recipe.
BEST VEGAN PUMPKIN RECIPES YOU NEED TO TRY

This pumpkins sage soup is the easiest vegan soup you'll ever make. Since I'm lazy AF in the winter, I make this a ton! This vegan pumpkin soup is packed with pumpkin, potatoes, carrots, and sage. Make it spicy or keep it mild. I like to hack dinner and spend an afternoon making a soup that I can freeze. This recipe is great to make in bulk and use as a repeat dinner idea.

This recipe for Vegan Pumpkin Spiced Donuts is a delicious way to usher in the falling leaves and welcome the holidays ahead. Pumpkin Spice Lattes are officially on sale at coffee shops around the globe and people are going crazy for pumpkin spiced everything. Make this vegan version at home with better ingredients!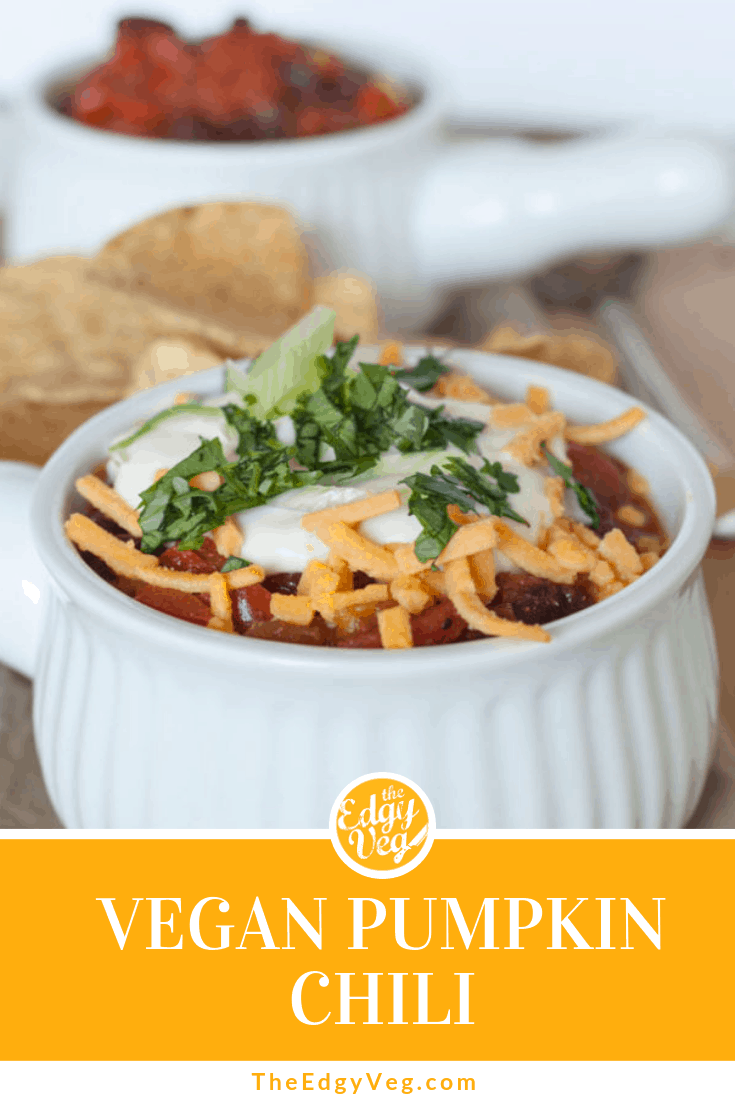 This vegan and gluten-free chili gets a fall twist with the help of roasted pumpkin! This pumpkin chili is perfect as a quick and comforting dinner or for making a large batch for a healthier lunch week!

This is the easiest vegan pumpkin pie you will ever make! Also, it's perfect for a vegan Thanksgiving or vegan Christmas dinner.

These delightful mini vegan pumpkin cheesecakes are a sure crowd pleaser and will save you from consuming more than you want to. In addition, this recipe is perfect for the holidays but is also a wonderful dessert to prepare all year round.

Learn how to make easy fall-inspired pumpkin scones using all natural, vegan ingredients with this vegan pumpkin scone recipe. Furthermore, these vegan pumpkin scones are super easy to make and way better than Starbucks! Pumpkin Pie may be the most popular pumpkin dessert, but you can't dip that into your almond latte now can you? With these scones, you can!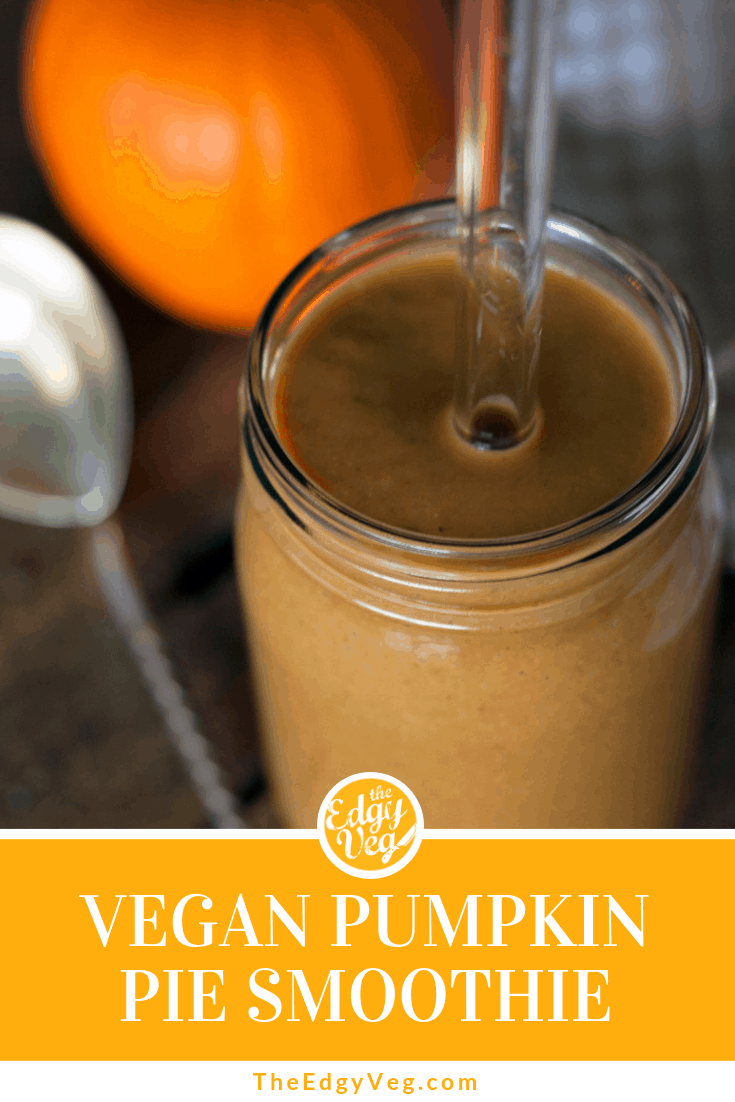 This delicious, healthy, vegan smoothie is packed with vitamin A, potassium, protein and fiber. Also, it makes a great breakfast or a sweet substitute when you have those dessert cravings!

Learn how to make a really simple Vegan Pumpkin Mac and Cheese. This Pumpkin Mac and cheese is the perfect dish for any holiday and is really simple to make. Take your regular vegan mac and cheese up a notch with pumpkin!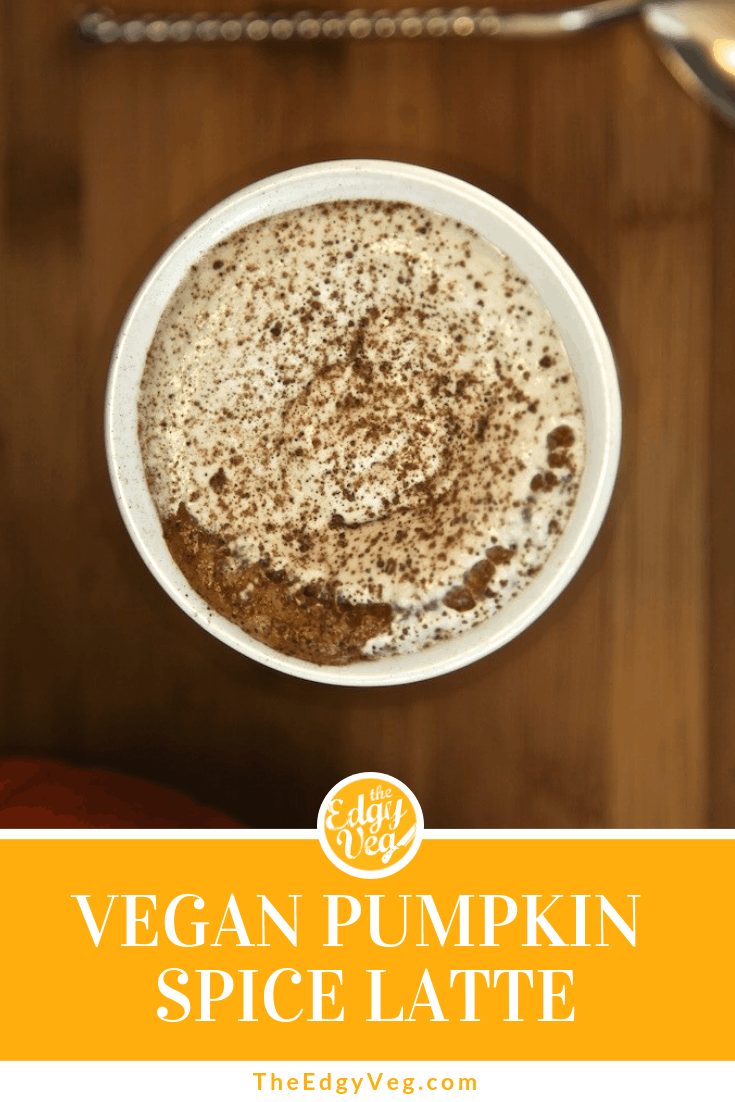 Learn how to make a Pumpkin Spice Latte (Starbucks Style) from Scratch! This recipe allows you to make your own vegan pumpkin spice latte with real pumpkin!
I WOULD LOVE TO HEAR FROM YOU GUYS!
Let me know what you think of my vegan pumpkin recipes! Let me know if there are other pumpkin recipes you would like me to veganize! Just leave me a comment below. Your comments really make my day!
Want to see more of my vegan recipes and roundups? Then follow me on Facebook, Instagram, or Pinterest!