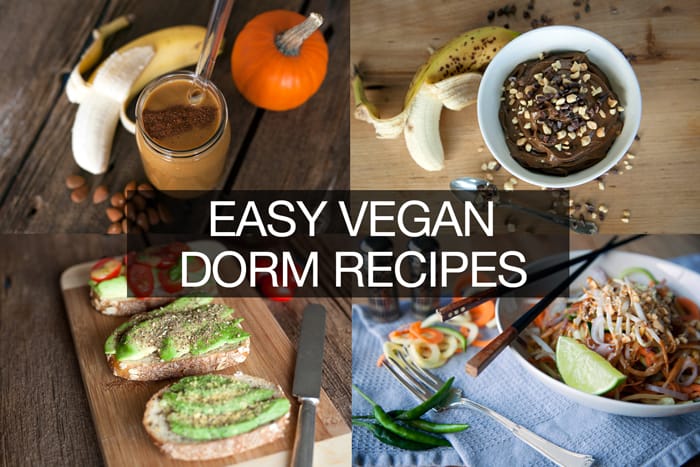 Easy Vegan College Dorm Recipes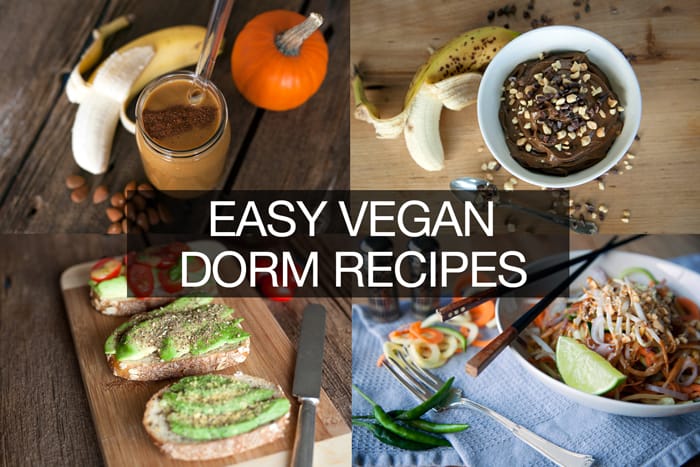 Living in a college dorm does not mean the end of cooking, or healthy meals, and does not promise a life with a diet of bad cafeteria food. You CAN and will eat food in your dorm room in style, and it will be cruelty-free and delicious! If you have a waffle maker, a microwave, a blender, and a mug, you my friend, have a dorm room kitchen that can whip up a number of hearty gourmet meals. Most of these dishes are ready within 10 minutes, making them perfect for in between classes or late night study marathons. Enjoy!
Mmmm easy delicious avocado toasts my 3 favourite ways. This is one of my favourite healthy vegan snacks, and it's easy enough to make in your dorm room as light lunch or a late night snack. These avocado toasts are a delicious but healthy way to get you through your studies, and keep you out of that awful cafeteria. Click here for the recipe.
These vegan pizza pockets can be made in your dorm room using a waffle iron and just a few easy ingredients. This pizza waffles recipe is a delicious and easy way to get you eating kick ass vegan food in your room. School might not be easy but this recipe is.  Get the full recipe here.
Make this Raw(ish) Pad Thai recipe in your dorm room using a blender, spiralizer and fresh, healthy ingredients. This vegan Pad Thai recipe is a delicious but healthy way to get you through your studies. Want to make it? Click here.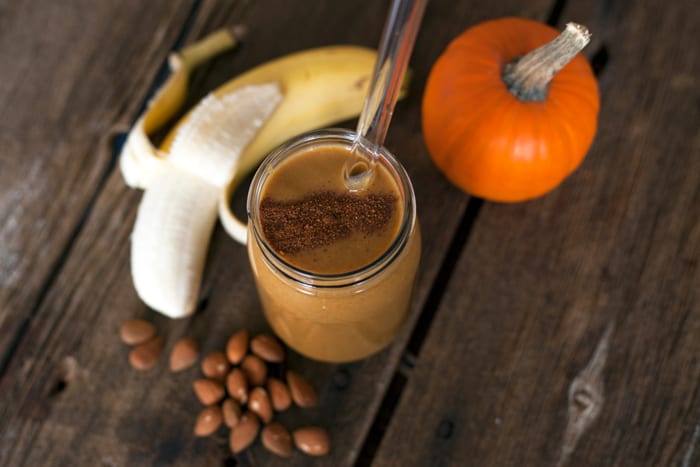 Sometimes you want dessert and sometimes you want breakfast and sometimes you want dessert. With this recipe, you get both! Checkout one of my favourite pumpkin recipes, the  Healthy, Vegan Pumpkin Pie Smoothie. This recipes is packed with protein and is the perfect amount of sweet to make you feel like you're eating dessert first thing in the morning.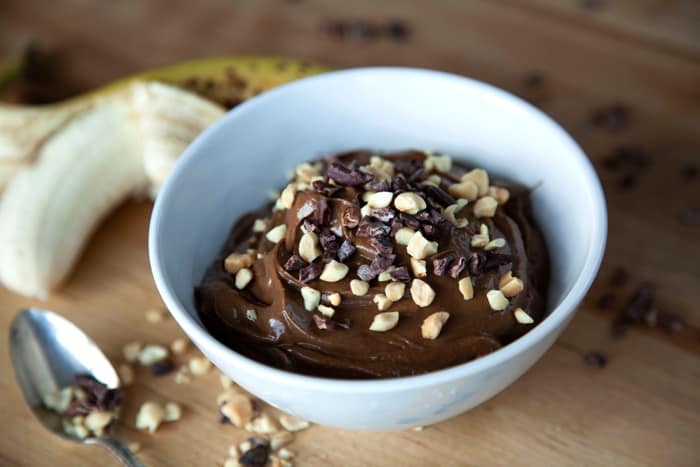 The secret to this creamy Peanut Butter Chocolate Pudding is a heavy dose of avocado with the sweet, velvety texture of banana. peanut butter and chocolate is still my favourite flavour combination no matter how old I get. This midnight snack is the bomb for an all night study sesh.
Learn how to make personal-size cakes, in a mug, in under 5 mins with these insanely simple vegan mug cake recipes! The only equipment you need is a mug or mason jar, a whisk, a bowl, and your ingredients! Yummy, freshly baked cake in under 5 mins, in your dorm room! Click here to make them yourself.
There are instant noodles and then there are these Homemade Mr Noodle-style vegan noodles I created to make my life easier on the go. You can make these awesome noodle bowls and store them in your fridge for those extra busy exam days or all night group study sessions.
Healthy drunk food? Don't order pizza when those 3 am hunger pangs come knocking on your drunk ass's door. Make these super quick Grilled Peanut Butter and Banana Sandwiches and satisfy your inner party goblin, while choosing a less greasy late night option. It's sweet and savoury heaven!
And in case you, like me, need to have multiple sweet somethings to finish off a meal, or find it impossible to study without snacks; here is a Maple Chia Seed Pudding recipe for your lovely vegan self. Stay in school kids! xo