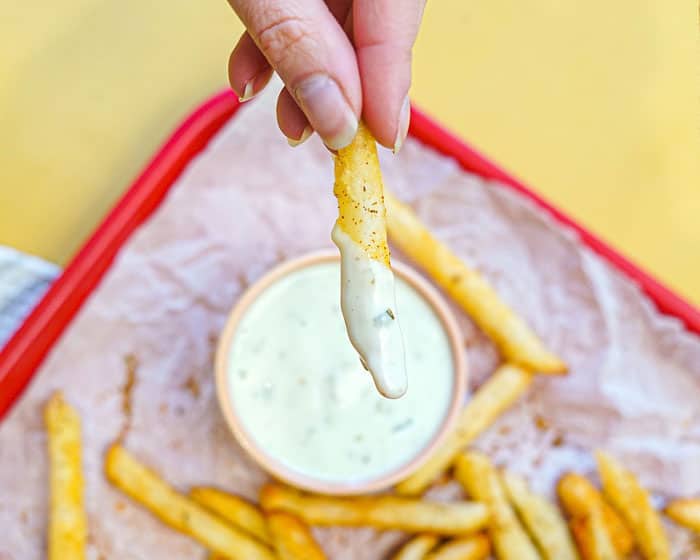 Vegan Remoulade Sauce Recipe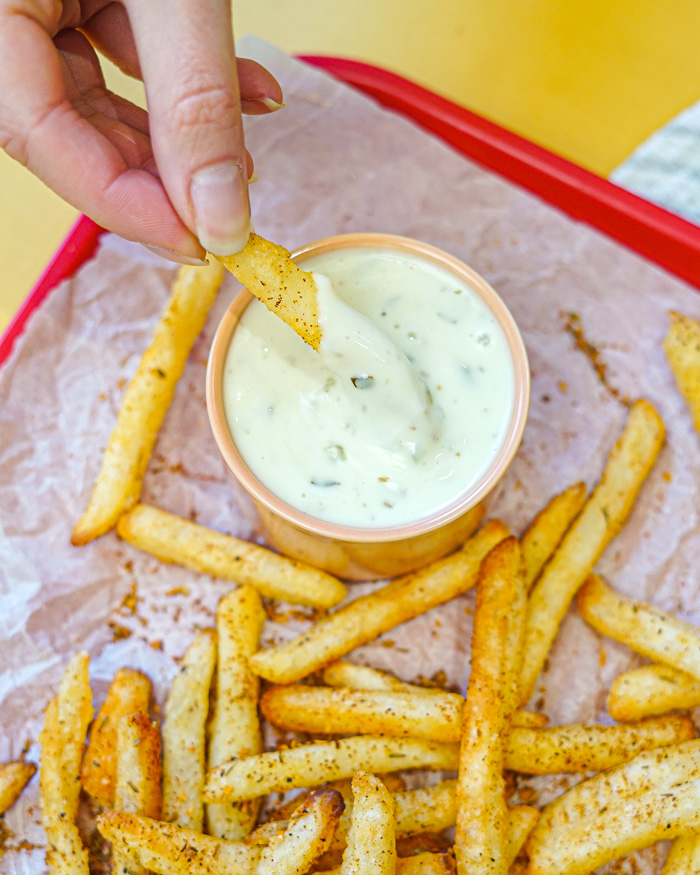 I'm going to show you how to make an easy vegan remoulade sauce for dipping fries, especially these cajun fries! This vegan remoulade recipe uses 5 simple ingredients & takes 1 min to make!
Related Recipe: Cajun Fries
Vegan Remoulade Recipe
NUT-FREE & GLUTEN-FREE
While you're cooking your fries in the oven or air fryer, just whisk all of the remoulade sauce ingredients in a bowl! It's that easy!
If you're looking for a vegan sauce to dip your fries in, this vegan remoulade is like a fancy mayo sauce that I absolutely love to make at home. 
Related Recipe: Vegan Loaded Fries
INGREDIENTS FOR REMOULADE DIP (VEGAN):
KITCHEN EQUIPMENT I USED:
Full Recipe Down Below
Vegan Remoulade Sauce
All you have to do is cook the fries according to package directions and whisk all of the sauce ingredients in a bowl! This recipe was inspired by Five Guys Cajun spiced fries. These fries are great for a snack or a side!
Instructions
In a small bowl, whisk together vegan mayonnaise, relish, capers, lemon juice, dijon mustard and parsley.
Serve your vegan remoulade sauce with a side of fries
Enjoy
Nutrition Information
Serving size:
1 serving
Calories:
378
Fat:
41g
Carbohydrates:
3.5g
Sugar:
2.5g
Protein:
0.5g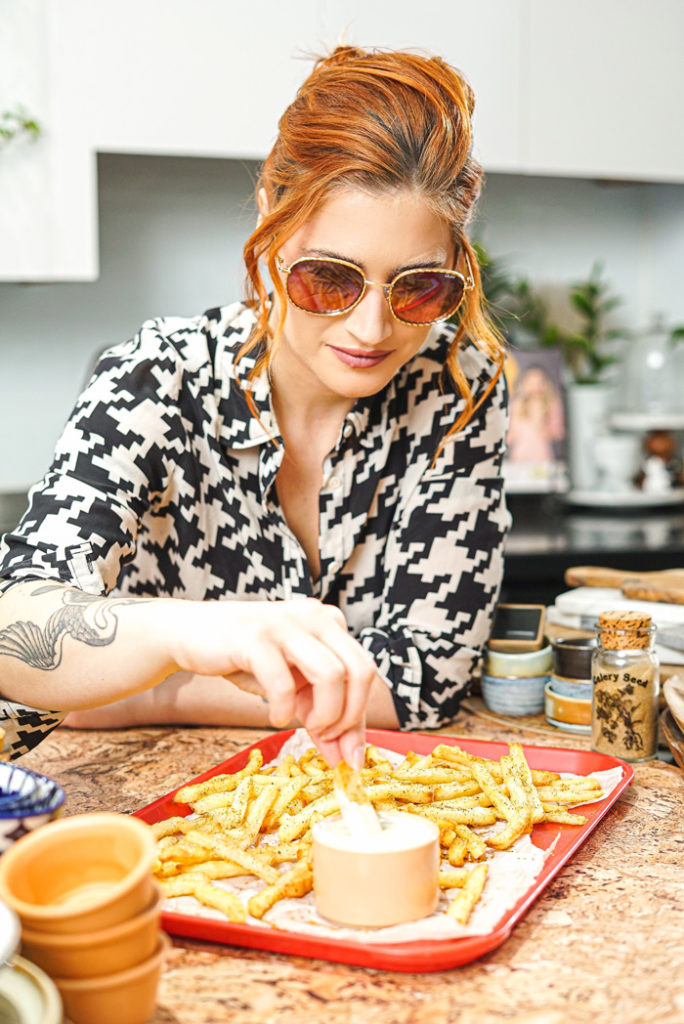 ---
Hey I'm Candice aka The Edgy Veg – I veganize popular food recipes for vegans, plant-based diets, eco-conscious eaters & people who are trying to eat more plants over… y'know animals or their by-products. I hope you enjoy this tasty vegan recipe!
---
Looking For More Vegan Fries Recipes?
Made this recipe? Let me know what you think by leaving a ★★★★★ star rating & comment below. It truly helps me & I really appreciate any support! Feel free to share your food photos on social and tag me @edgyveg so I don't miss it! 
Share My Recipe on Pinterest!