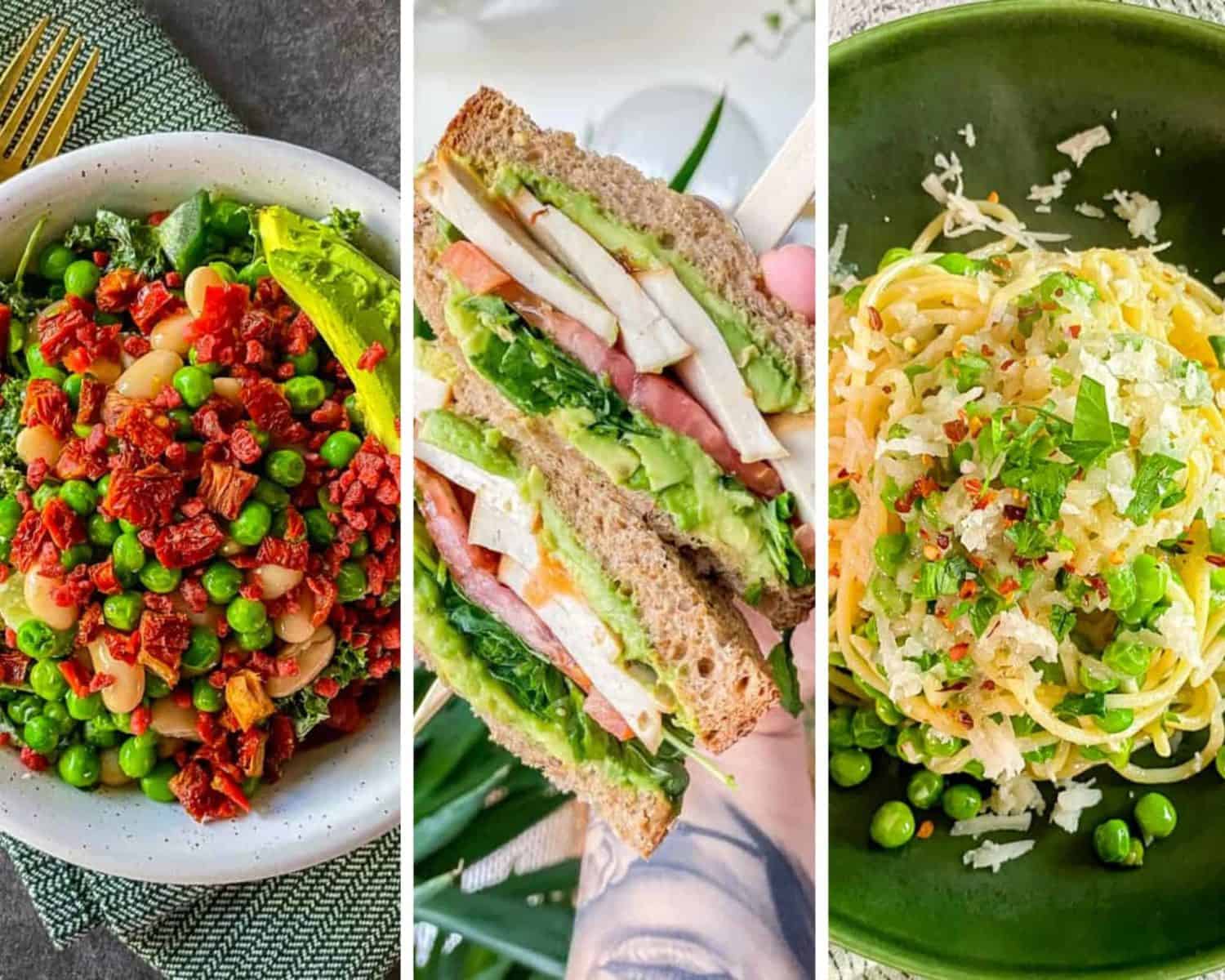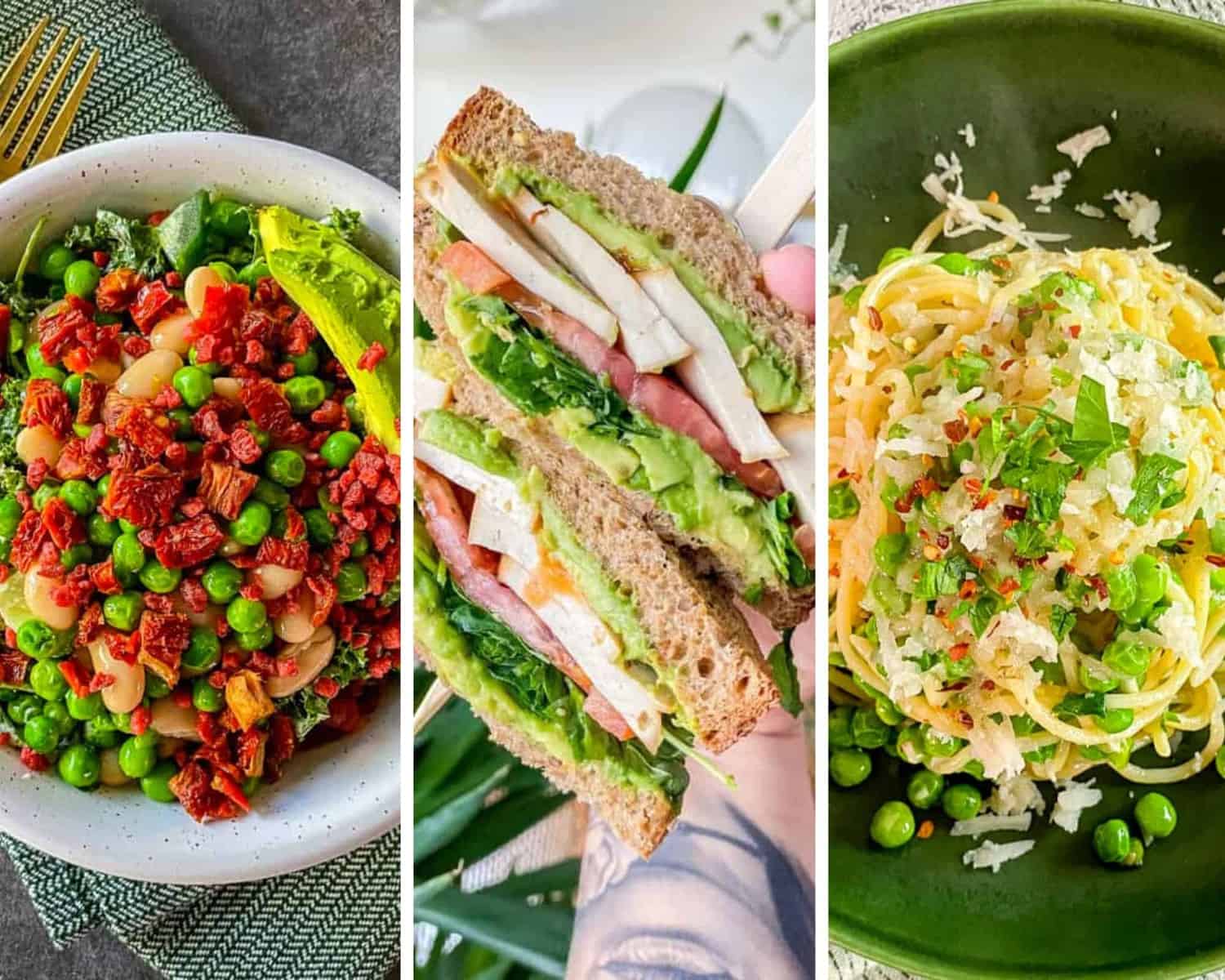 Single Vegan Meals For One (Breakfast, Lunch & Dinner)
Whether you're a single vegan or the only vegan in the house, I wanted to give you ideas for vegan meals for one! From Cinnamon Coffee and a Vegan Breakfast sandwich to my favourite Vegan Caesar Salad for lunch and Vegan pasta dish for dinner!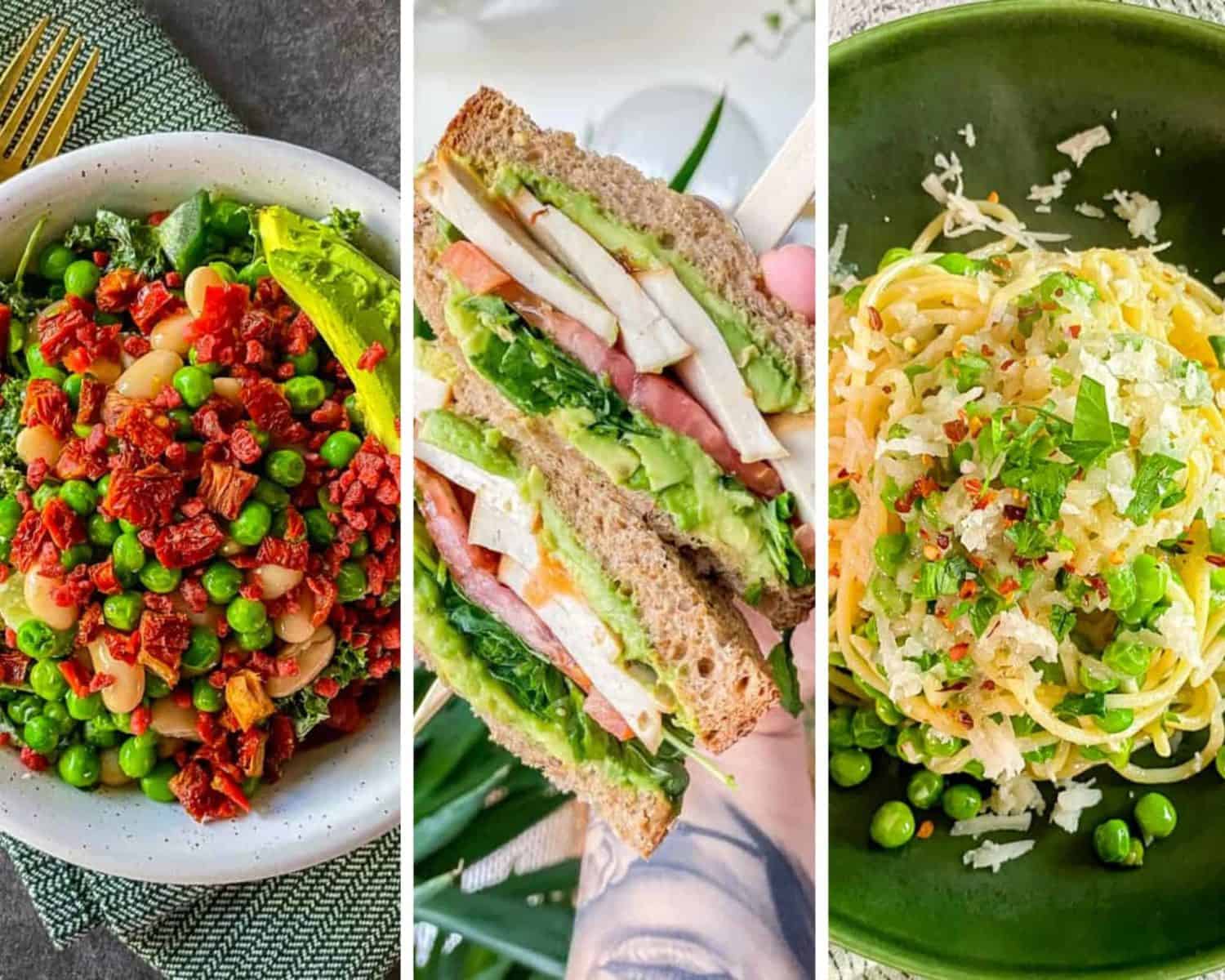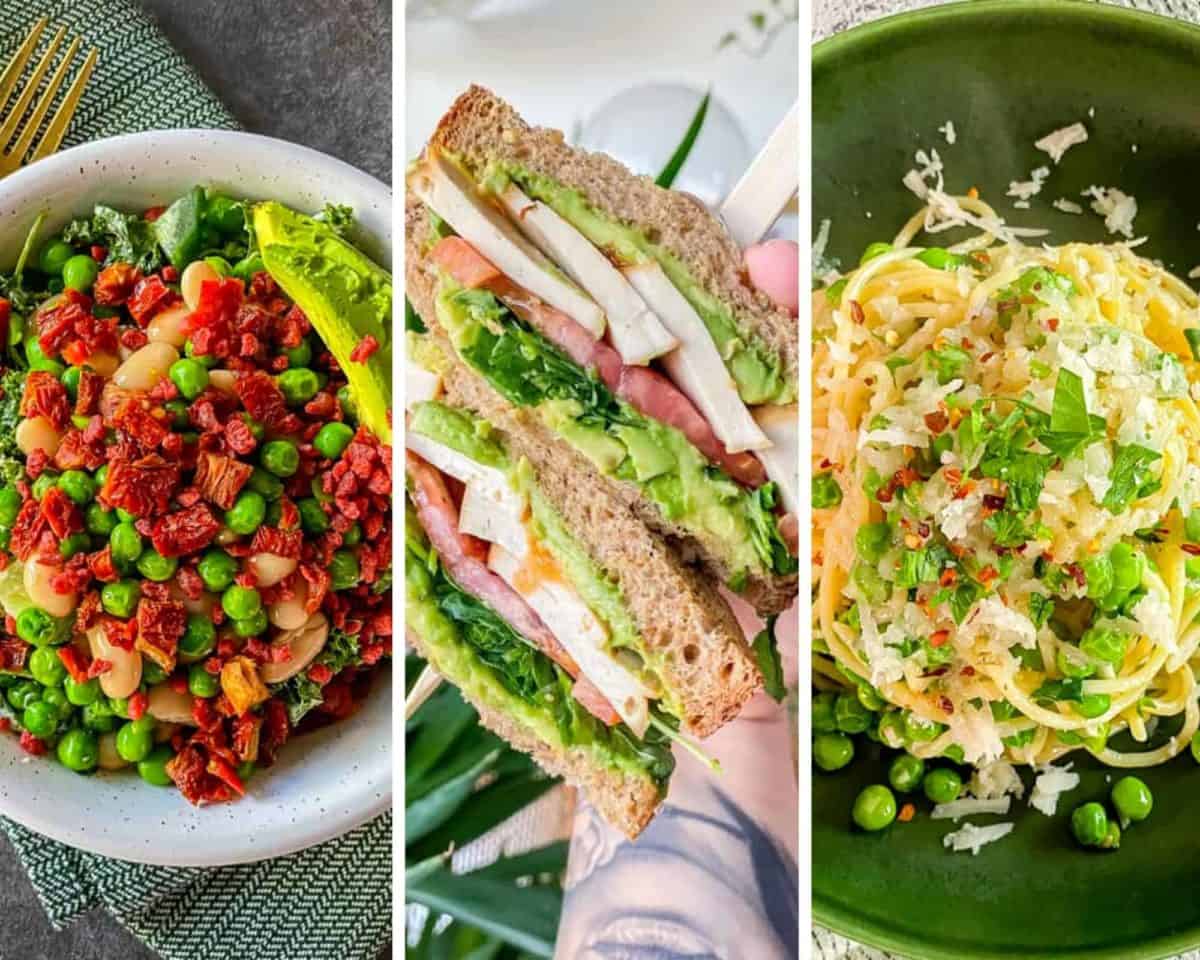 These recipes are easy to make for any lazy vegan (aka me!) and full of healthy fats, protein, and carbs for your busy day. I uploaded a video of all the meals in this blog post to show you visually What I Eat in a Day!
VEGAN BREAKFAST FOR ONE
I usually have to wake up at 7am when filming youtube videos and creating vegan recipes with my Edgy Veg Team, so the first thing I do is make some vegan cinnamon coffee! Most days, it's just me at home, I make 1 cup of coffee in my espresso maker!
For my cinnamon coffee recipe, I add 1 tsp of cinnamon and 1 tsp vanilla extract into my french press (or my cup for 1) and top with oat milk. As you'll see in my video, I had my Edgy Veg team over for a workday, so I made a bigger batch of coffee for everyone in my french press, with cinnamon and the choice of oat milk, soy milk or almond milk! We like to have a variety of plant-based milks at the Edgy Veg HQ.
VEGAN BREAKFAST SANDWICH
When it comes to a vegan breakfast for one, I lean towards something quick, yet filling to make. I try to make breakfast that will keep me full until lunch or late afternoon when working. So today, I made a quick vegan version of a BLT breakfast sandwich. I used smoked tofu because it's quick and easy to slice up, but feel free to add whatever Vegan B to your BLT!

Vegan Breakfast Sandwich
This healthy 3 mins vegan breakfast sandwich has avocado (instead of mayo), lettuce, sliced tomato and smoked tofu as a quick vegan bacon substitute to make a vegan BLT.
Instructions
Toast 2 slices of bread.
Slice your avocado, tomato and smoked tofu.
Season smoked tofu with black salt (kala namak), optional
When your bread is toasted, spread your avocado on each slice. Instead of spreading mayo, we're using avocado!
Next, add your lettuce or sprouts and slice of tomato.
Season your tomato with black salt (kala namak), optional.
Add slices of smoked tofu on top.
Sprinkle hot sauce to taste, optional
VEGAN LUNCH FOR ONE
At the beginning of my weeks, I usually prepare and clean a bunch of vegetables for the week so I don't have to constantly wash and prep vegetables for meals (#hack). For lunch today, I made my vegan caesar salad using chopped kale, onions, cucumbers and other vegetables I had in my fridge and made my vegan caesar dressing! I usually make my dressings on Sunday so I can just use it throughout the week. Click here for my vegan caesar dressing recipe!
VEGAN CAESAR SALAD
To make my vegan Caesar salad, you'll need:
All you have to do is simple, massage kale with ¼ cup dressing. Toss with onion. Top with remaining ingredients & enjoy. Add more dressing as needed! Voila!
VEGAN DINNER FOR ONE
When I'm home alone and need to make a quick vegan dinner, I often lean towards making a spaghetti aglio e olio. I'v'e honestly made this recipe over a 100 times since going vegan 10 years ago. It's one of my stable recipes I make personally because I love pasta. The full recipe is already on my blog – click here!
VEGAN SPAGHETTI AGLIO E OLIO
CLICK HERE FOR RECIPE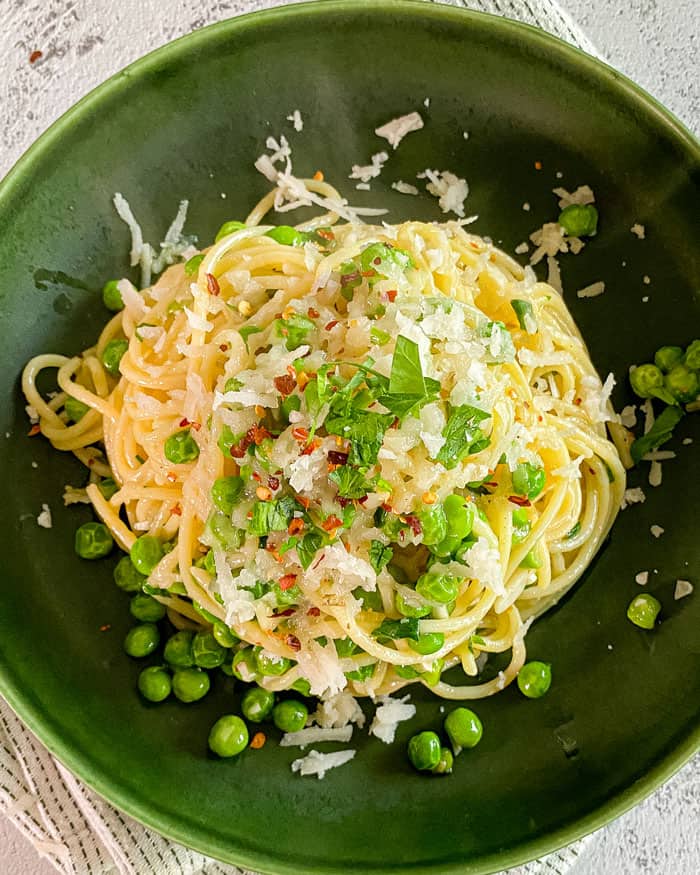 VEGAN SNACK FOR ONE
If you're looking for a vegan snack to make in the evening for a Netflix and chill kind of night, I highly recommend making my Doritos Popcorn recipe! It's WAY better than regular popcorn!
VEGAN DORITO POPCORN
What vegan meals for one do you like to make during the week?
Leave me a comment down below!
___________
If you make my Vegan Meals For One, let me know what you think by leaving a 
 star rating & comment below. It truly helps me & I really appreciate any support! Feel free to share your food creation on social and tag me @edgyveg on your photo so I don't miss it!