9 Tips for Seasonal Affective Depression (SAD)
For many people, including myself, the climate and atmosphere can have a strong impact on mood and overall mental health. As I live in a colder Canadian climate, I struggle with shorter daylight hours, and general grey and gloomy days from about November to March every year.
In this week's youtube video, I discuss my Self-care routine and what I eat in a day when I'm not feeling my best!
For this blog post, I've rounded up self-care tips that are simple things you can try to work into your day if you find yourself struggling with Seasonal Affective Depression. Please remember to put your physical and mental health first, take time to care for yourself and remember, you aren't alone.
I hope this list can help you make some sunshine even when gloomy grey days trap you inside the house. If you feel like your mental health is getting out of your control, I urge you to see a doctor and advocate for yourself to receive some real help.
9 Tips for Overcoming Seasonal Affective Depression
1. Soak Up as Much Sun as You Can
Try to be outside for a minimum of 30 minutes each day. It should help you feel more energetic. And if you live in a super cold climate like I do, rearrange your home to maximize the natural light available to you. Work, read or watch tv near windows, and keep blinds open.
2. Commit to 15 Minutes of Tidying or Cleaning Daily
 Visual clutter can overwhelm your brain and raise your stress hormones. Take some time to reorganize your closet or deep clean your kitchen, or just straighten up the space around you. This can also make you feel productive while doing a low effort task.
3. Drink Lots of Water
Drinking water keeps your cells functioning optimally, and will increase your energy levels. To keep your water from being boring, add some sliced citrus and cucumber for some infused spa water at home. Try my Infused Spa Water recipe at home!
Infused Spa Water
Add some colour and flavour to your water, this can keep it from getting boring to drink all day.
Ingredients
1 litre water
½ of a lemon
½ of a lime
¼ of a cucumber
2 cups of ice cubes
Instructions
Pour water into a large carafe or jug
Add sliced citrus and cucumber
Add ice
4. Make an Effort to Stay Active
Going for a walk, hitting the gym, doing yoga, or even a dance party in your living room, can boost your energy and improve your mood dramatically.
5. Eat Regular Meals
Our brain needs glucose for fuel, so if you don't eat often enough, you'll find yourself with a foggy head and an inability to concentrate. Other side effects include HANGER and headaches. I love warm, hearty comfort foods to keep my belly happy. I especially love hearty soups at this time of year.
Some of my easy go-to soups: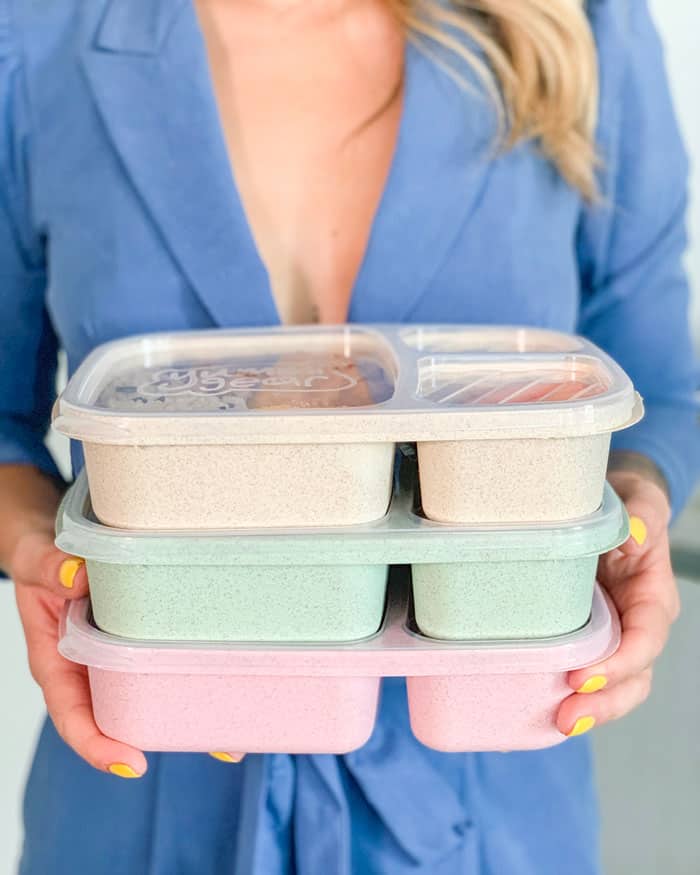 6. Meal Prep or Plan Ahead
Plan your meals for the week in advance and take an hour to chop all of your veggies for the week. This way you can easily put your meals together, which will; lesson meal anxiety, keep you eating balanced meals, and will save you time at the grocery store. Meal prepping healthy meals and snacks will keep you full all day, and make sure you're eating things that will fuel your brain and body.
7. Make an Effort to Stay Active
Going for a walk, hitting the gym, doing yoga, or even a dance party in your living room, can boost your energy and improve your mood dramatically.
8. Hang Out with Friends and Loved Ones
Be social! Positive, feel-good socializing makes you happy! Encouraging yourself to follow through with plans, and connect with others, will not only get you out of the house, but it will also lift your spirits.
9. Take Time for Yourself
Doing something that makes you happy can do wonders for your mood. Watch your favourite movie or TV show, indulge in comfort food, drink warm tea while you read a book, or get creative! These are all great ways to boost your energy and reduce the production of stress hormones.
___________
___________