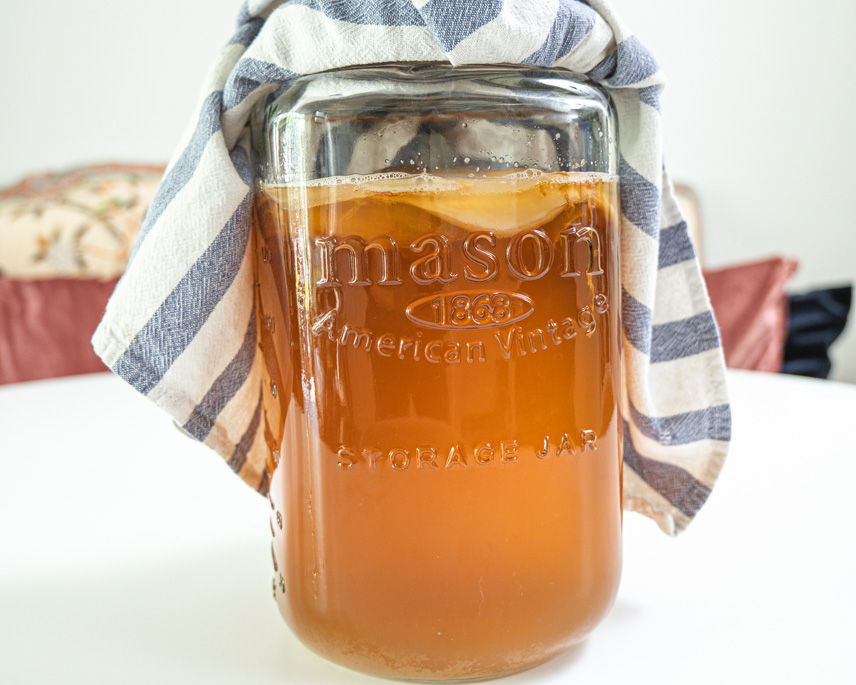 Growing A Scoby: How To Grow A Scoby
Looking for information on growing a scoby or want to learn how to grow a scoby? Well, you've come to the right place!
I'm going to share step-by-step on how to create a SCOBY from scratch right in the comfort of your kitchen so you can make kombucha at home.
Related Recipe: Orange Kombucha Recipe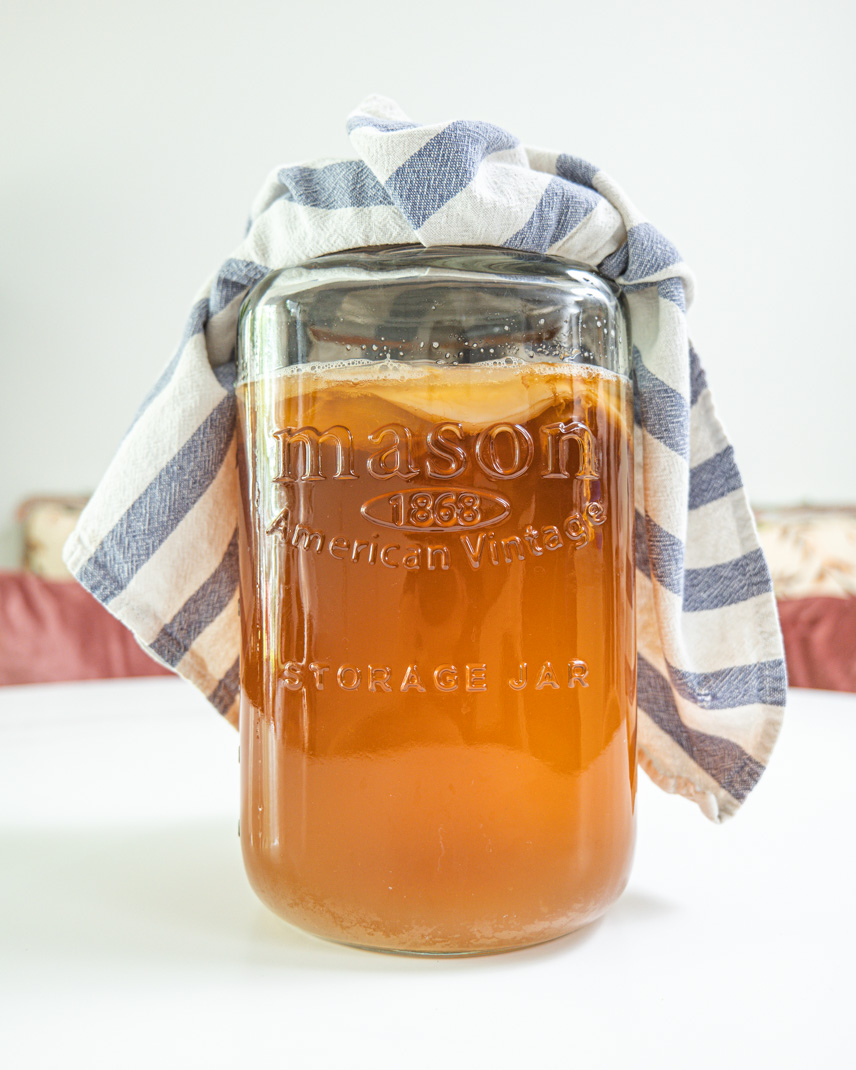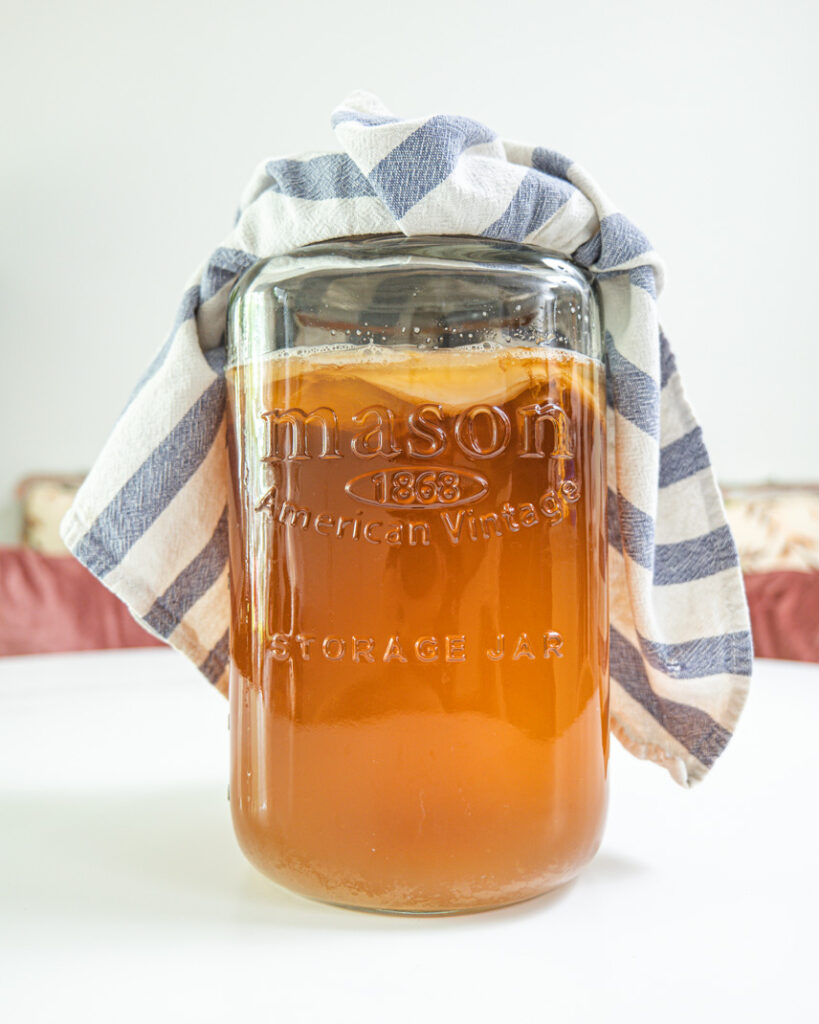 How To Grow A Scoby
Scoby is an acronym for Symbiotic Culture Of Bacteria and Yeast, which is used to make Kombucha!
I will show you how to grow a scoby! It's a jelly-like, pancake-shaped living thing is the secret behind making kombucha at home. But you can also buy or get one instead of growing your own scoby too!
Where to get a scoby? You can get one from a friend (many people give away scobies on Facebook marketplace or craigslist), buy one on amazon, or make one.
Full Recipe Down Below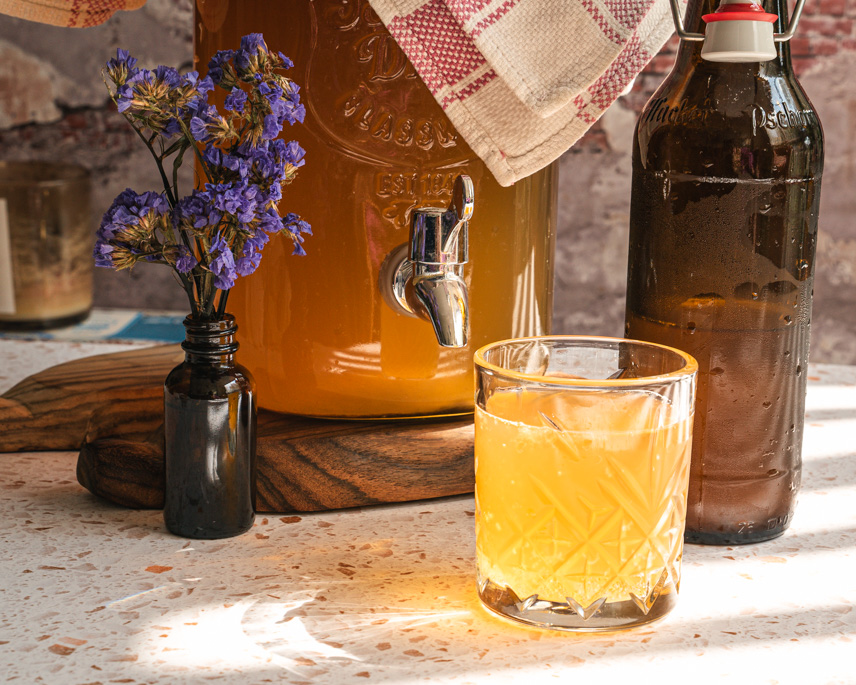 INGREDIENTS FOR MAKING SCOBY:
Water
Tea Bags or Loose-leaf Tea
Sugar
Kombucha (Raw, unflavoured store-bought)
KITCHEN EQUIPMENT: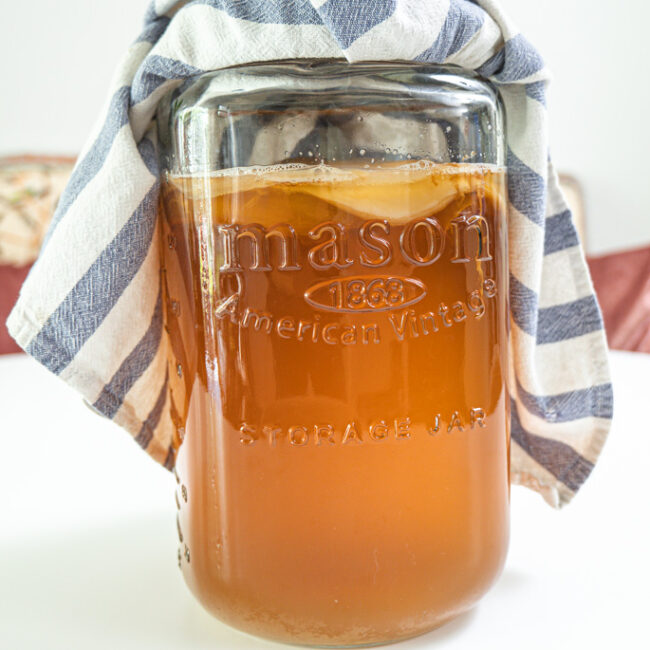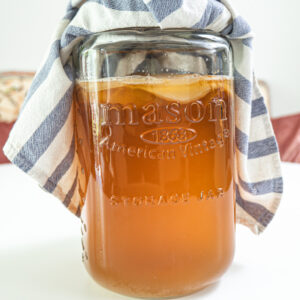 How To Grow A Scoby
Ingredients
2

cups

water

3

black tea bags

or green tea bags or 1 tablesppon of loose-leaf tea

1/4

cup

grandukated sugar

1

cup

Kombucha

raw and unflavoured (store-bought)
Instructions
Boil the 2 cups of water and steep the tea bags or loose tea for around 10 minutes. Stir in the sugar until it dissolves. Allow the tea to cool to room temperature.

In your glass jar, mix the cooled tea with the 1 cup of store-bought kombucha.

Place a cloth or coffee filter over the top of the jar and secure it with a rubber band or string.

Put the jar in a warm, dark area where it won't be disturbed for 1 to 4 weeks until you see a 1/2-inch thick SCOBY form on the surface of the liquid. Check every week to see how it's going.

With clean hands, remove the SCOBY from the liquid and start your first batch of kombucha.
---
Looking For More Vegan Recipes?
Made this recipe? Let me know what you think by leaving a ★★★★★ star rating & comment below. It truly helps me & I really appreciate any support! Feel free to share your food photos on social and tag me @edgyveg so I don't miss it! 
Share My Recipe on Pinterest!