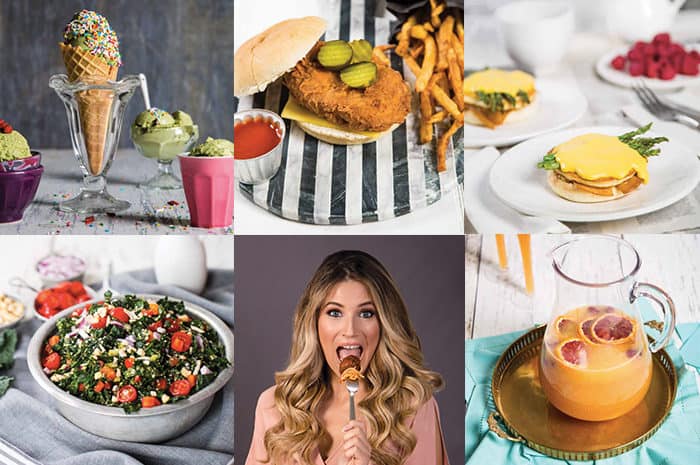 We Wrote A Book! | How We Wrote The Edgy Veg Cookbook
We are so excited share our new book The Edgy Veg Cookbook: 138 Carnivore-Approved Vegan Recipes and exciting giveaways for pre-orders.

We Wrote A Book!
…and I'm going to tell you all about it!
What a year it has been! I can't believe we are two days away from The Edgy Veg Cookbook's digital launch day, and less than 1 month away from our book being in stores! Yes, it comes out October 16th! I've loved sharing the behind-the-scenes of our cookbook photoshoot month(s) over Instagram stories, and loved hearing your excitement even more! Just look at that cover! Ohmygosh! I can't believe it's here! Look how pretty it is!
How did we get here?
Two weeks ago our book went to print, and tomorrow I will be able to hold the physical hardcover book in my hand! I cannot believe it! I will most likely cry- but luckily you won't have to see that part. I'm so grateful to have been given this opportunity; and while, it was a hard and winding road to get this bad boy completed- it was worth every experience.  I am so excited to show you what we've been working on, and cannot wait for you to see all of these new, amazing, vegan recipes.
James and I  had been approached by a few publishers over the years and I just never felt compelled to write a book. To be honest, I really didn't see the point. I have many friends that are published cookbook authors and had heard the good and the bad, and just felt like it was not a good use of my time. Plus, I like to do things on my own time, with my own deadlines and my own way… some call it stubbornness, but I call it determination. Something about that email we got from our editor was different. Instead of just casting it aside, I felt compelled to set up a meeting. Our publisher – Robert Rose –  is a boutique publisher and is one of North America's leading publishers of bestselling and award-winning cookbooks and health books. Our editor – Meredith Dees –  was the editor on the original Thug Kitchen book, so we knew we were in good hands.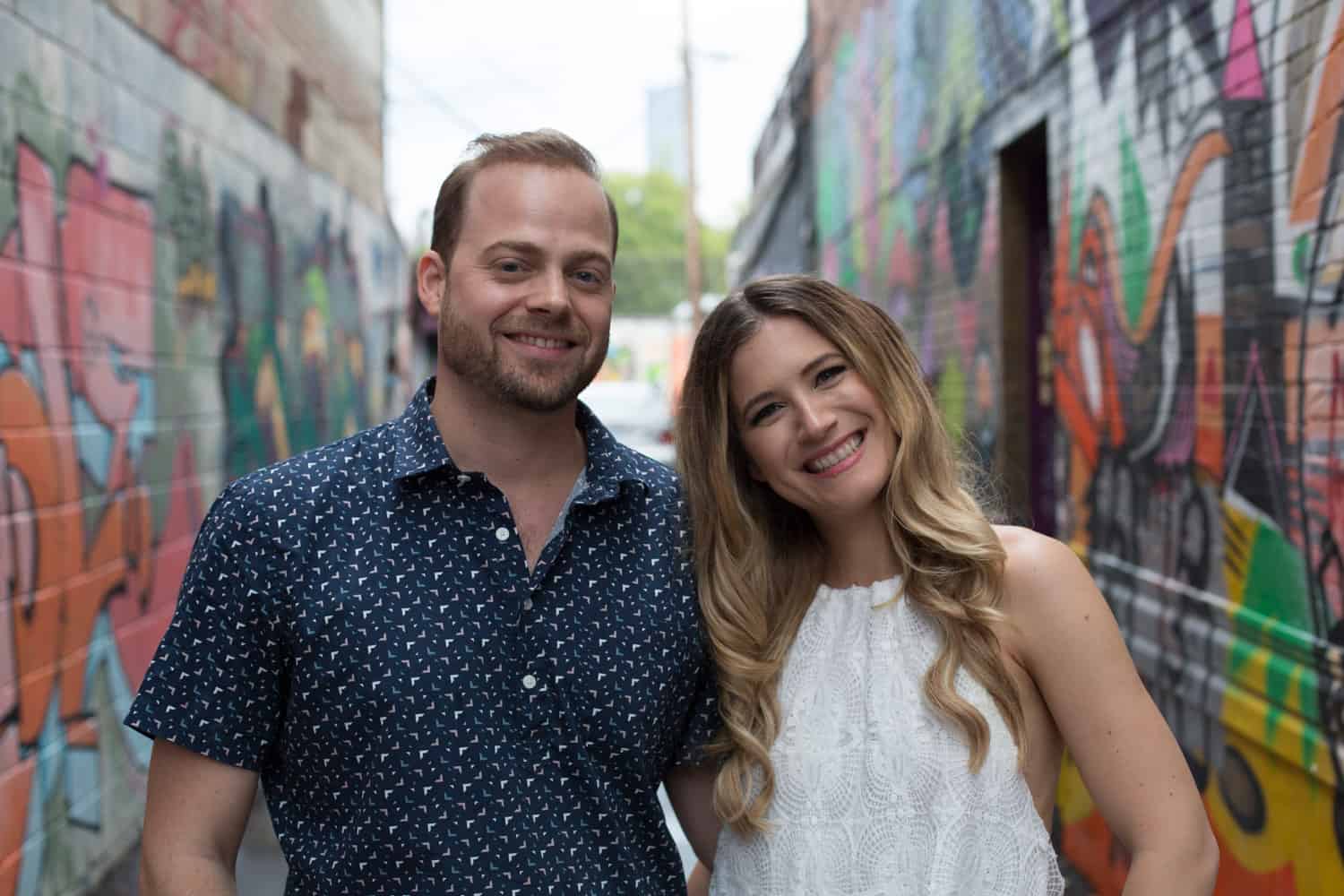 We wanted to have this book our by Christmas of this year, so we subjected ourselves to some seemingly impossible deadlines. We had to write our manuscript in 3 months, do 6-8 rounds of edits in 5 weeks, and then shoot a photo for almost every recipe, as well as lifestyle shots in 7 weeks. I guess you can now understand why we took a break from YouTube for 3 months, right? It was a journey, a tough one at times, but a journey nonetheless. James and I really learned a lot about one another over the course of this year. The demons can really come out when you place 2 people in a stress pressure cooker, but we made it out alive and happy! Yay! I don't know if you know this, but along with writing a book- we also got married this summer. Oh, and adopted 2 rescue pups. You could say when it rains it pours, but I think it's more accurate to suggest that just we love being in the middle of a tornado of change. LOL
Anyway back to the book…
Tons of awesome photos
My favourite part of creating this book was, by far, the photoshoot. It was such a pleasure to work with a team of people to make these recipes come to life. What most people don't realize with cookbooks is the amount of behind the scenes work and prep that's involved. We worked with the Still Life Props prop house who outfitted us with a truckload of surfaces, backgrounds and dishes every single week. As a food porn junkie, I have to say standing in a prop house surrounded by thousands of dishes, cutting boards, napkins, gadgets and cutlery was like Disneyland for me. I was in heaven, it was the most beautiful place on earth. Yes, I am aware that I have problems. We would load up a truck every week and bring them to the studio and then back them up at the end of the week and bring them back, trust me when I tell you– I've ever had a better workout. Lifting, squatting and transporting this stuff is most manual labour I've done in years.
We decided to work in a studio as opposed to our home, because of the space restriction in our condo, but also because it was important for us to have separation at the end of the day. What little time we had at the end of the day james and I wanted it to be for us.
I worked with a Chef, Spencer Shields; who helped me prep, cook and plate every single dish. Table top stylist Camille Stone, a dear friend of mine to helped me design each look, and also dressed James and I for our lifestyle shoots. And our incredible photographer Brilynn Ferguson, who captured each dish beautifully. We had such a fun time working together and I made me long for a yearly salary that allows me to hire them on the regular! Our days were long, but fun. Our workload heavy, but creatively rewarding.
So what's so great about this cookbook anyway?!
I have so many cookbooks at home that I never use. And I wanted to make sure that when we wrote this book, that it would be the go-to book in your kitchen. Usage was incredibly important to us. The book features all new recipes (not seen on the blog or on the YouTube channel) along with a selection of hand-picked fan favourites like our cheese sauce, matcha ice cream, and pulled jackfruit. The book is designed to be your meal go-to. By this I mean that you can mix and match all the recipes to create a beautiful well-rounded dining experience. Every recipe you make from our book will be enjoyed by vegans, vegetarians and omnivores (and reducitarians, flexitarians, and any other label you can give yourself or none at all for that matter) alike— they are all tested and approved by James, as well as our tribe of foodie friends; giving them the Carnivore-Approved stamp of approval.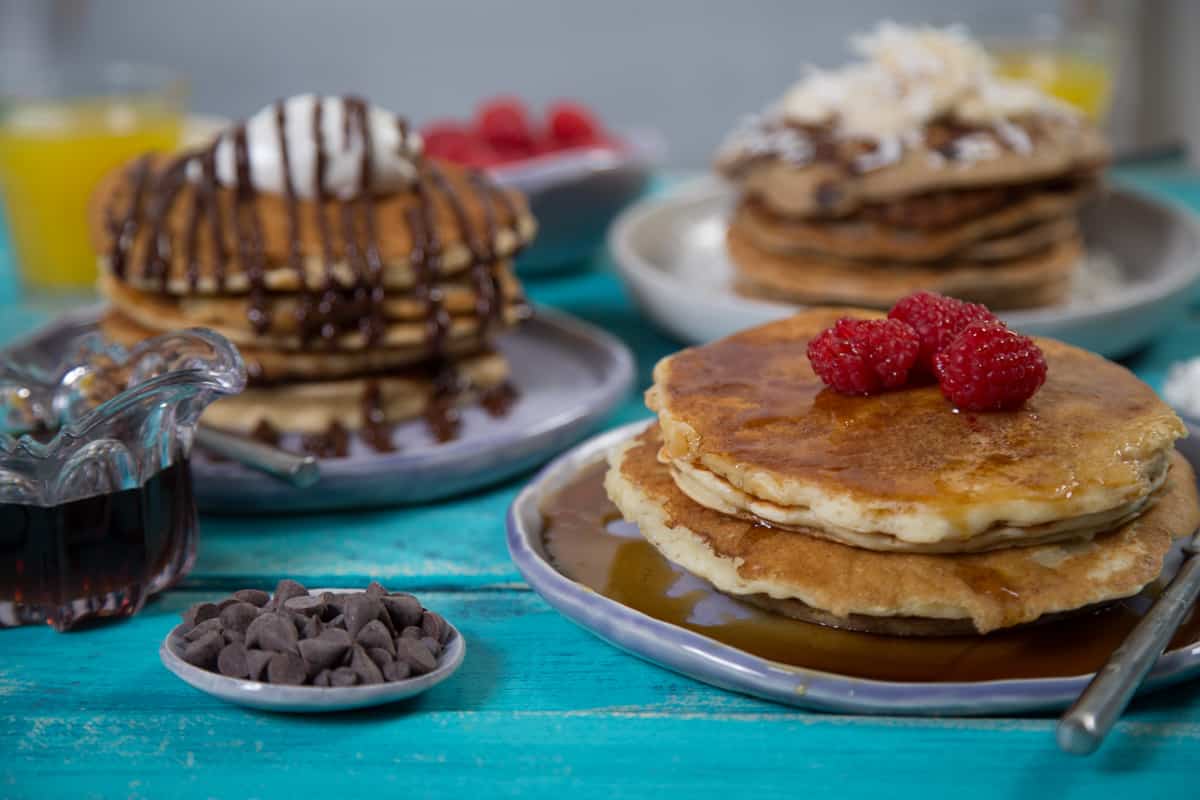 Our chapters include
The Essentials: Our version of the tools of the trade! This section breaks down our favourite meat and dairy replacements, kitchen gadgets, and offers extensive advice on how to stock a vegan kitchen and pantry.
#Basic(s): These are all your base recipes. Many of our recipes include homemade vegan substitutes, sauces and doughs– this where you'll find them.
Brunch: The Hangover Story: Brunch is my favourite meal of the week. Sadly, it's tough to pull off in the vegan world- that's why James and I host brunch at our place every weekend! It was super important to me to have an extensive brunch section so that you too can enjoy this coveted weekend meal. Highlight recipes include: Veggs Benny, Unorthodox Lox and Cream Cheese Bagels and Shakshuka Habibi.
Munchies: The name speaks for itself here. These are your snacks and apps for when those late night munchies creep up on you. Highlight recipes include: Doses of Samosas, Buffalo Cauliflower Wings and a Terrine to Remember.
Souper-Natural: Is there anything cozier than a good soup? We adore soup in this home, and I wanted to share my favourite go-to soup recipes so you can cozy up with them as well! Highlight recipes include: #SweaterWeather Pumpkin Sage Soup, Flawless French Onion Soup and What the Pho.
Not-Boring Salads: Let's face it, salad can be boring. So we came up with some that you can actually make friends with! Highlight recipes include: Cobb Your Enthusiasm, Deconstructed Pizza and The Token Kale Salad.
On The Side: Every good main needs a strong accompaniment. These side dishes are a fun twist on the traditional, but are anything but boring. Highlight recipes include: Brussel Sprouts That Don't Suck, Edgy Roasted Veg and Potatoes Served in The French Manner
The Main Squeeze: Ah yes, the "meat" of our book. This chapter has more mains than you can count. These are our all-time favourite recipes. Some of these are veganized versions of family favourites, along with fast food copycat recipes and comfort food classics. Get to know our Half-Baked Mac & Cheese, Street Food-Style Thai Basil Beef and Perfectly Pleasing Pesto Pizza. Dinner will never be the same, I promise.
Thirsty Girl: We all get a little bit thirsty from time to time, luckily i've got you covered with smoothies, juices and cocktails! Highlight recipes include: The Healthy Cocktail Mix, Grade Eh Caesar and Mint Chocolate Chip Smoothie.
Sweet Endings… or Beginnings, We Don't Judge: When it comes to dessert I have a few go-to's. Since my baking fails are well documented it should come to no surprise that this section has minimal baking and tons of ice cream. Highlight recipes include: Thank You Very Matcha Ice Cream, Death by Chocolate Mousse and Skillet Chocolate Chip Cookies.
This book is going to be NEXT LEVEL, and so, we've decided to make it even more exciting with some giveaways and prizes! Join us Wednesday, September 20th at 2pm for an exclusive live stream where we will be doing a cookbook Q&A, announcing huge giveaways, and showing exclusive cookbook sneak peeks! Save it to your calendar. Trust me when I tell you that you do NOT want to miss out! So what you can do right now is sign up for our newsletter so that you know where you need to be on Wednesday and stay tuned for more updates on Instagram, Facebook and Twitter.
We are SO excited to share this book with all of you. Thanks to everyone who has supported us throughout the years, you've single-handedly made this possible! You can order our book right now by heading here! We hope you love it as much as we loved writing it for you. Don't forget to tag #edgyvegcookbook and @edgyveg on any recipes you make from us. We love to see all your creations. WE LOVE YOU!