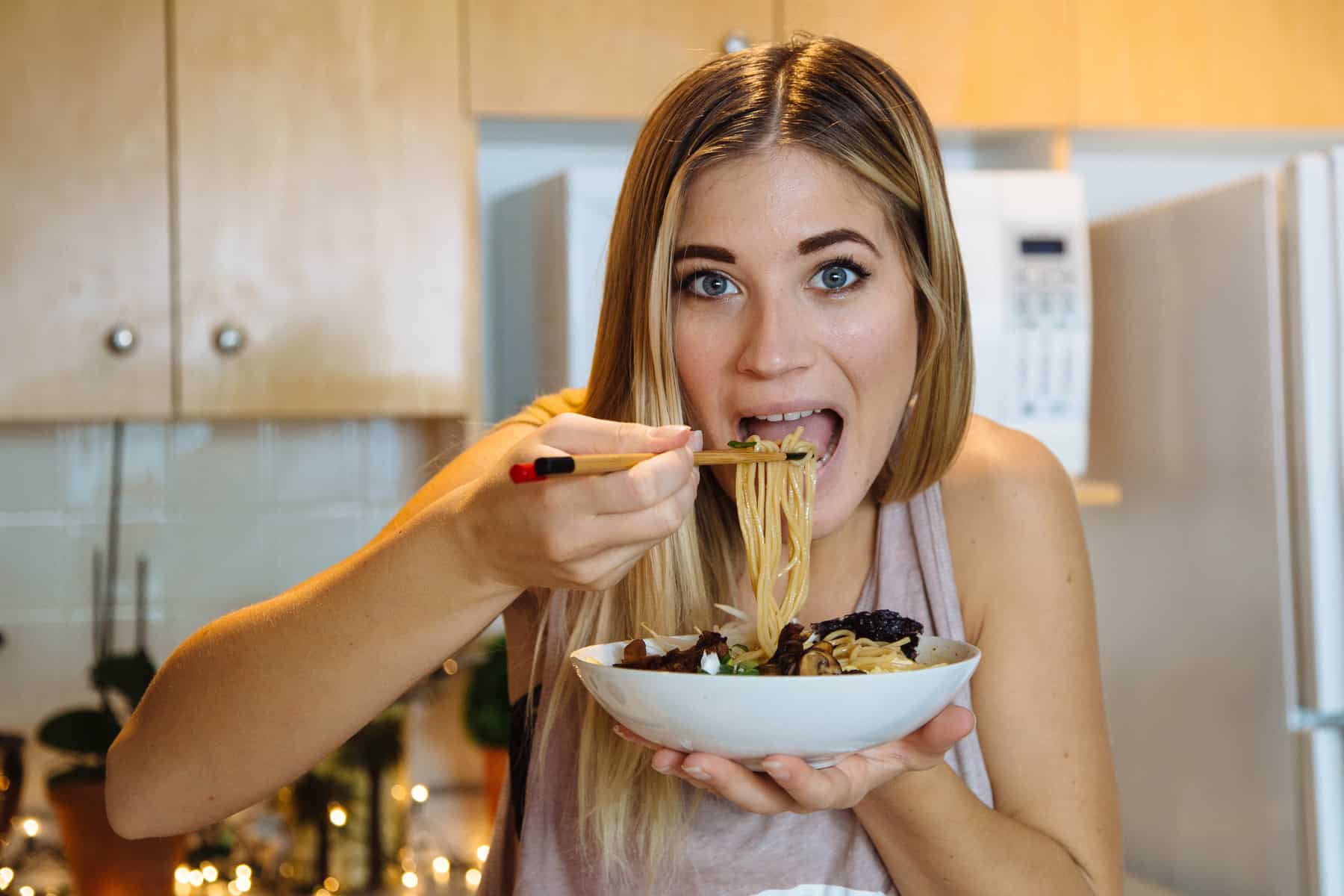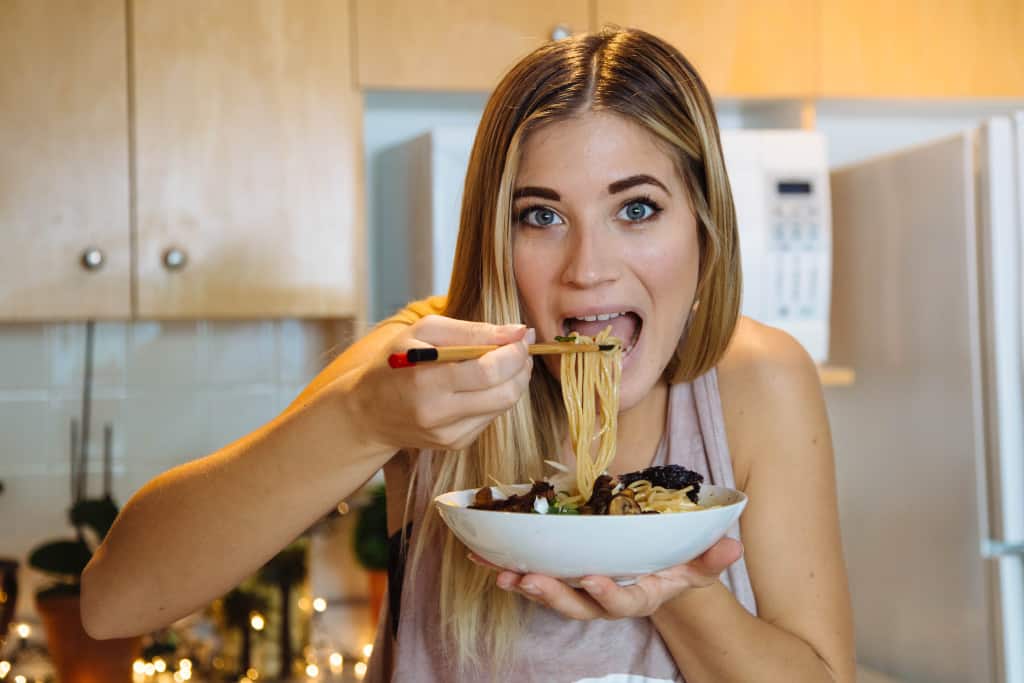 I have always loved asian, and asian-inspired foods. As a life-long vegetarian, I always felt like there was an option when dining and experimenting with these flavours. Historically, the asian culture ate less meat than North America; so it's almost like they had to really work on their side-dishes and vegetarian meals as sustainable options.  One of my favourite dishes ever, was- and now is again, ramen.
Ramen is Japan's National noodle soup dish. It consists of Chinese-style noodles served in a meat-based broth, topped with sliced pork, dried seaweed, egg and green onions. There are so many variations of this Japanese soup, that listing all the possible toppings would take me all day. What makes this dish so special are the noodles themselves. They are made with alkaline ingredients that keep them from turning into mush when eaten with water and broths. It's the only noodle that can do this. 
Before I went vegan an cut out all animal bi-products all together, I loved to gorge on a huge bowl of salty broth, and buttery, tender, slurpy ramen noodles with fresh veggies.  The bowl always came decorated like a piece of edible art, and the complex flavour is something I have been fascinated by for years.
After going vegan back in 2010, I stopped eating a lot of my favourite meals. I slowly taught myself how to cook, and substituted those harmful ingredients with friendly, delicious vegan alternatives. I tackled everything from pizza, to poutine, but I never found ramen again. I had been consumed with the history, and complex-broth-creation of this coveted dish for quite some time. I spent many hours studying the ins and outs to create a dish that wasn't just another vegan meal posing-as-the-real-thing, and never got rid of your true craving. I needed to understand the process, the history and the many variation– and one day I had it.
After 4 years of being turned away in ramen shops, and many failed attempts of Japanese-worthy recreation, I have finally found my true-love– vegan ramen that tastes like the real thing. I was complete, whole once again.

Vegetarian Ramen Recipe
Learn how to make vegan and vegetarian ramen at home with this easy recipe.
Ingredients
1 tbsp sesame oil
1 large yellow onion, diced large
3 cloves garlic, smashed
1 tbsp sesame seeds
1 tsp chili bean paste
3 tbsp tamari
½ cup mushrooms
2 vegan beef boullion cubes
2 tbsp vegan Worcester sauce
2 large carrots, cut into 1 inch chunks
1 inch piece of ginger, sliced
½ tsp white pepper
12 cups cold water
1 tbsp agave or coconut sugar
2 sheets kombu, cut into 3 inch strips
2 tablespoons mirin (optional)
3 tablespoons mellow white miso
Salt as needed
Lime wedges
Scallions, chopped
Mushrooms
Seaweed
Bamboo shoot/sprouts
Vegan egg
Fried beef-style seitan
Vegan ramen noodles
Instructions
Preheat a large pot over medium-high heat.
Sauté the onion and garlic in oil with a pinch of salt for about 5 minutes.
Add the carrots, mushrooms, ginger, sesame seeds and water. Cover and bring to a boil.
Once boiling, turn down the heat and add white pepper, chili paste, boullion, sweetener, tamari and vegan Worchester and leave the lid slightly ajar.
Simmer and reduce by about ⅓rd.
After about 30 minutes, add the kombu, and let it simmer for another 30 minutes.
Remove the kombu, after 30 minutes, or when the broth has reduced to 8 cups.
Add mirin, miso, and salt, stir.
In the sink, place a another large pot, topped with a fine mesh strainer.
Pour in the vegetables and broth and let strain for about 20 minutes, or until all the liquid has dripped from the veggies.
Give the veggies a good squish with a wooden spoon, and set them aside.
Taste for salt.
Cook noodles and serve with heated broth.
Add toppings and serve.
Like Video tutorials? Watch me make this recipe below…