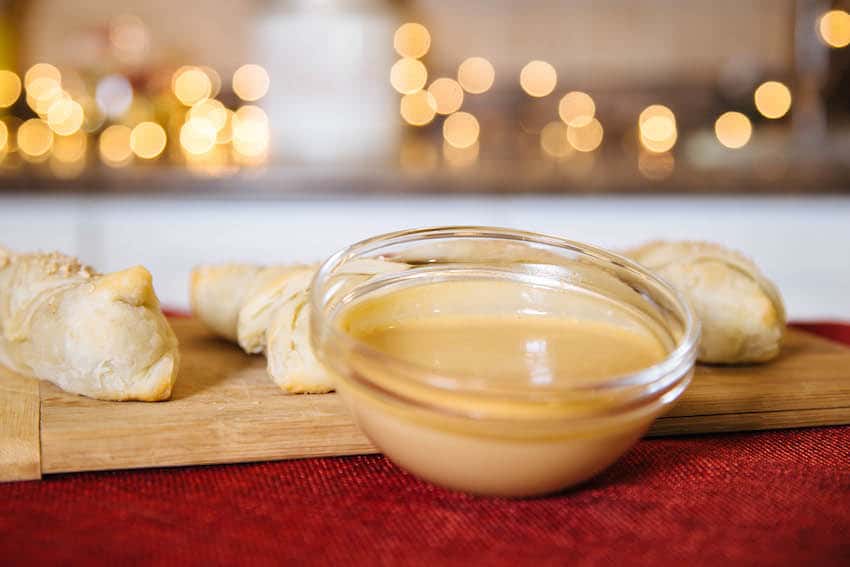 Spicy "Honey" Mustard Dipping Sauce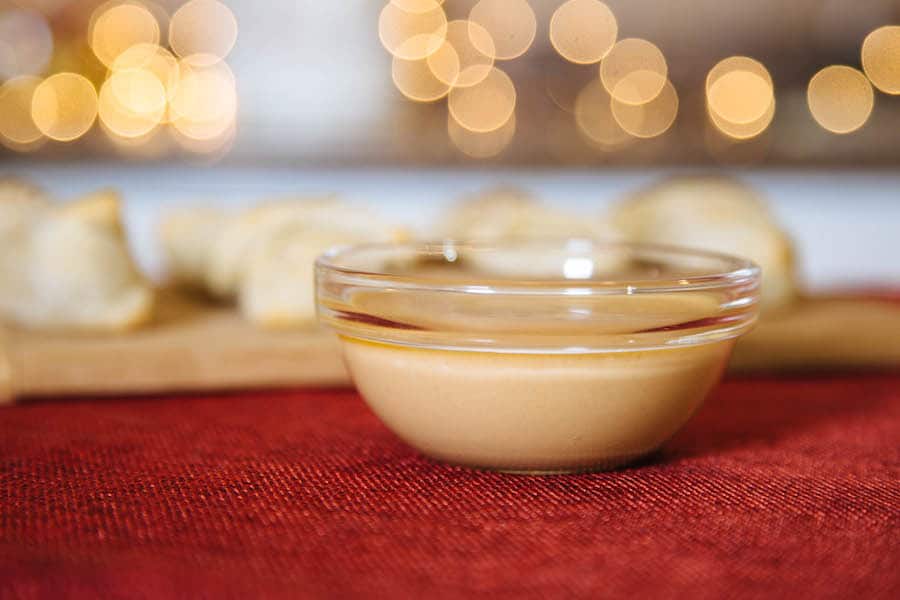 Let's face it; there is nothing better than dipping sauce. I am a grown-ass adult and I still love to dip most of my food into some sort of creamy , salty goodness. It just adds that extra explosion of flavor to your meal makes everything better.
As a somewhat domestic veggie with a knack for all things food; I feel that it is especially important to have an arsenal of delicious dipping sauces in your culinary repertoire. Some sweet, some salty, some both, of course something creamy, and a good ol' fashioned hot sauce. If you can't master this, you should really rethink your priorities.
Today I am going to share with you my favourite vegan Honey Mustard Sauce. It's got some heat, mainly because everything I eat needs to be spicy, but that part is totally optional. You would be surprised at all the things that can be dipped into honey mustard. Nuggets, fries, sausage rolls, sandwiches, all are made complete by this modest condiment.
You can buy most of these ingredients in your local grocery store, and the quantity can totally be tweaked for personal taste. Happy dippin' kids!

Spicy "Honey" Mustard Dipping Sauce
Honey mustard isn't vegan, but it sure is delicious! Check out this spicy vegan honey mustard dipping sauce recipe, with a kick!
Recipe type:
Dipping Sauce
Ingredients
⅓ cup vegan mayonnaise
2 tbsp dijon mustard
2 tsp yellow mustard
2 tbsp agave
½ to 1 tsp of Sriracha
2 tsp rice vinegar
salt & pepper, to taste
Instructions
In a small bowl, whisk together all ingredients until smooth, refrigerate until ready to use.
Like Video Tutorials? Check this one out below and watch me make my Honey Mustard Dipping Sauce Recipe!