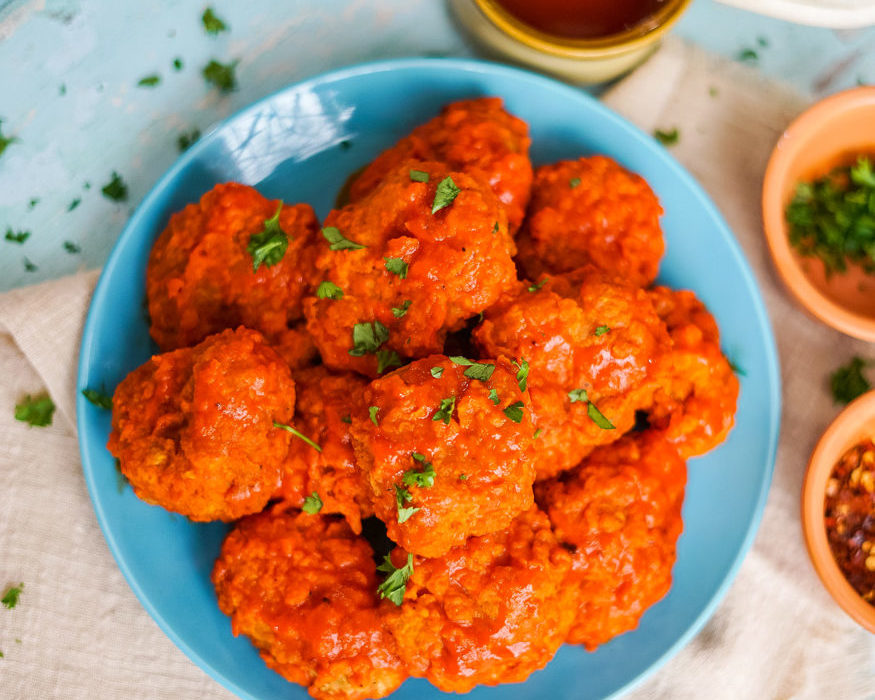 Vegan Buffalo Wings Recipe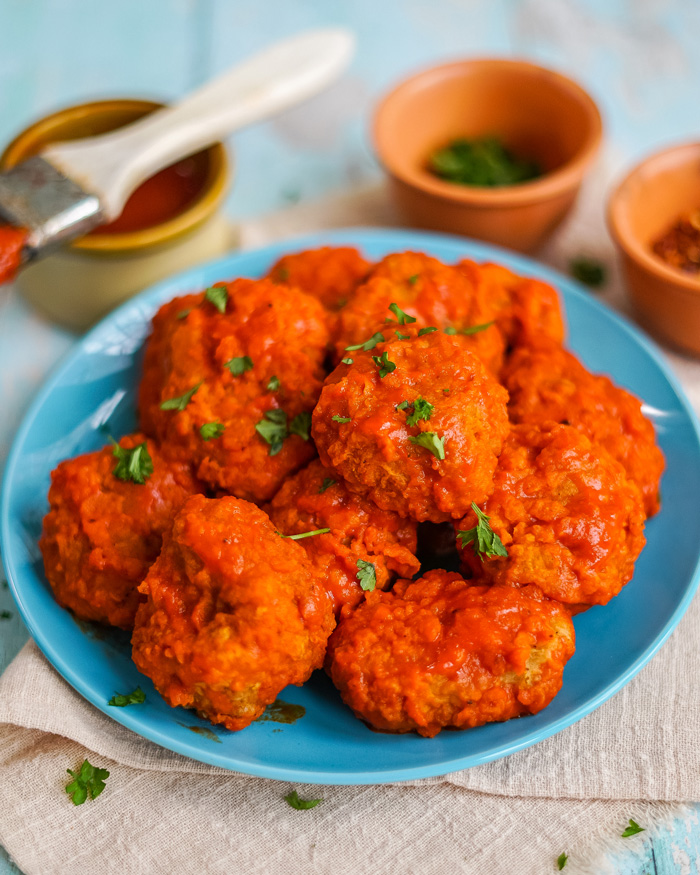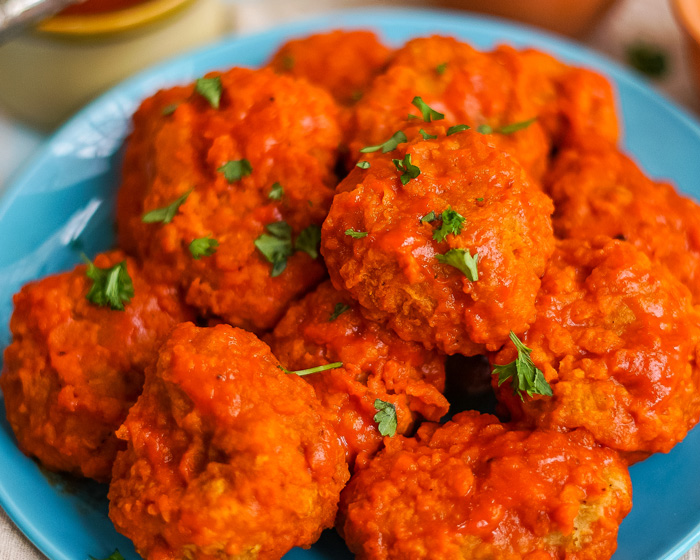 I used to work in a pub and bar that had a special buffalo wings night every Friday. What is it about the wings and beer combination that is so alluring? Is it the cold contrast of bubbly beer after a smoking hot mouth? When I smell a plate of wings walk by my table my mouth still salivates, not for the meat itself, no– it longs for the yummy, spicy buffalo wings sauce. So I wanted to share my vegan buffalo wings recipe that's 10 years in the making! 

Vegan Buffalo Wings Recipe
Give these delicious vegan wings a try-- I promise they will taste JUST like the meat version. The seitan chicken has taken me roughly 2 years to perfect. It is moist, and perfectly spiced. For the "bones" you can use either sugar cane or popsicle sticks; or you can simply have "boneless" wings!
Ingredients
Chicken "Meat"
Buffalo Wing Batter
Instructions
Chicken "Meat"
In a mixing bowl, mix together wheat gluten, salt, nutritional yeast, onion powder and poultry seasoning.
In a larger bowl, combine ¾ cup broth and tahini and whisk until smooth.
Mix the dry ingredients with the wet and stir until well combined.
Knead the dough until it is elastic but not dry. Sprinkle some additional gluten flour if you find you have made your dough too sticky.
Divide the dough into small little disks, it's fun to try and shape them into wing-like shapes. Keep in mind they will grow to about twice their size, so make then smaller then you would normally. Place in a casserole dish, covering them with 2-3 cups vegetable broth.
Bake wings in broth for 1 hour at 350 degrees, flipping at 45 minutes. Allow to cool.
Once cooled skewer your "wing" with a sugar cane "bone" or popsicle stick.
Spicy Batter
Whisk together the egg replacer, hot sauce, red pepper flakes, and cayenne pepper into a medium size bowl.
Put the flour and black pepper into a large zip lock bag.
Dredge chicken wings into the egg mixture then toss into the Ziplock bag of flour.
Deep fry in a large pot of oil or deep fryer at 350° for 5-8 minutes or until light brown and crispy. Remove wings to a paper towel lined plate or tray.
Toss the wings in remaining buffalo wing sauce and enjoy. Dip onto vegan ranch sauce and follow with celery and carrot sticks.