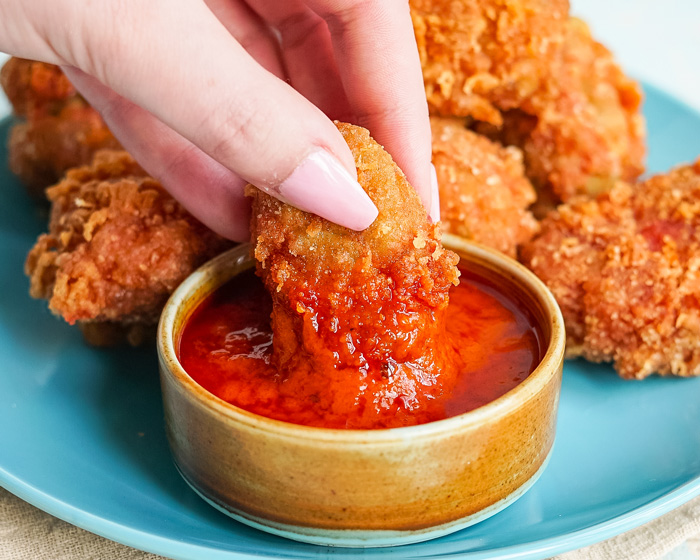 Vegan Buffalo Sauce Recipe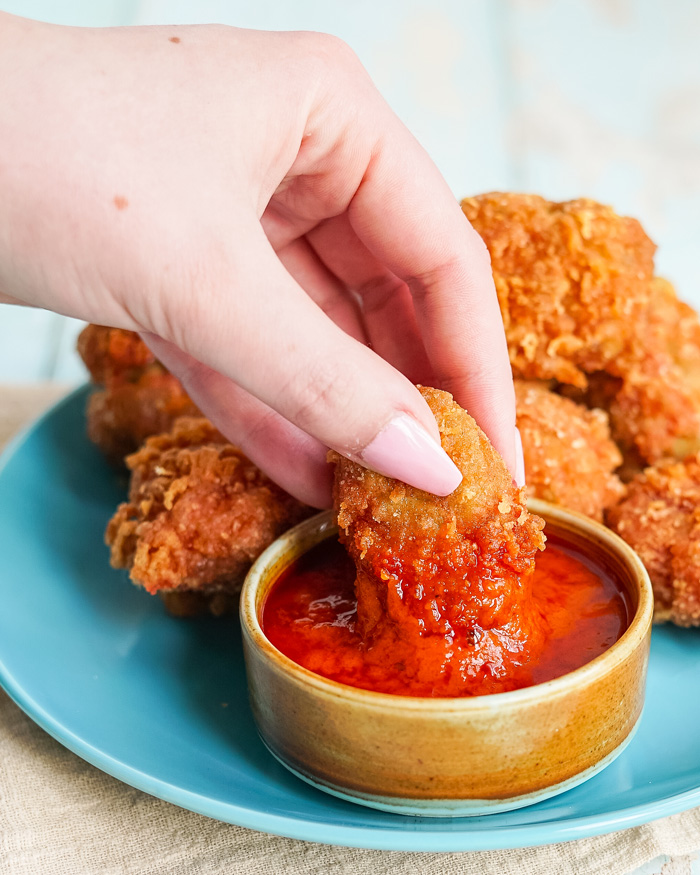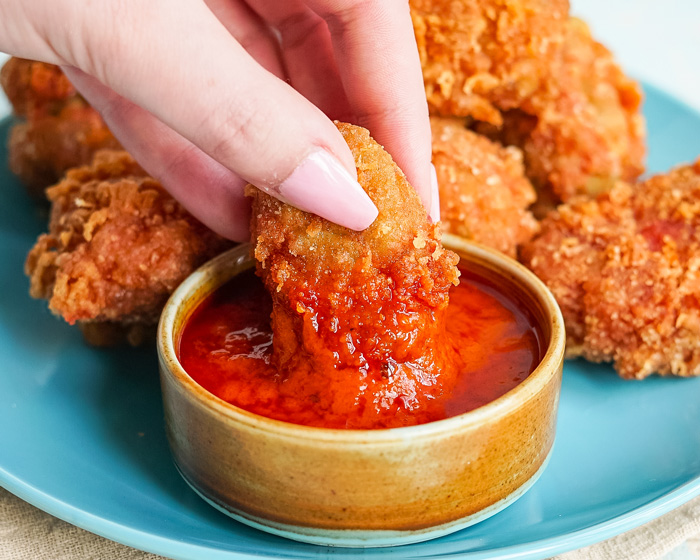 I love hot sauce. Like, really love hot sauce. I put that sh*t on everything! The only thing better than hot sauce is homemade hot sauce, or in this case good ol' fashioned buffalo sauce; with a vegan twist.
Sure, you can buy it, it's easier that way, but bought sauces are so full of garbage, it's not even funny.  Let's get serious, why on earth would you buy something that is so easy to make at home?

Vegan Buffalo Sauce Recipe
This is a great sauce to use on buffalo tossed cauliflower, or as a garnish on vegan mac and cheese. Or you can just use it the ol' fashioned way, on seitan chicken. Yummers.
Instructions
Place the hot sauce, vegan butter or oil, vinegar, worcestershire sauce, paprika, cayenne pepper, garlic powder, and salt in a blender and mix until smooth.
Pour into a small saucepan and place over medium heat. Bring to a boil while constantly stirring with a whisk.
As soon as the liquid begins to bubble on the sides of the pot, remove from heat, and set aside.
Use right away with seitan wings, cauliflower, or use as a dip.
Notes
This sauce will keep in the fridge for about two weeks.