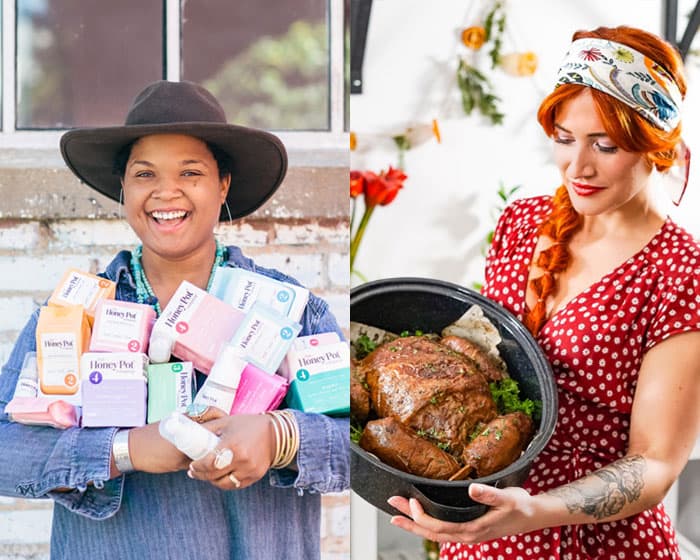 Women Owned Businesses That Sell Eco-Friendly Products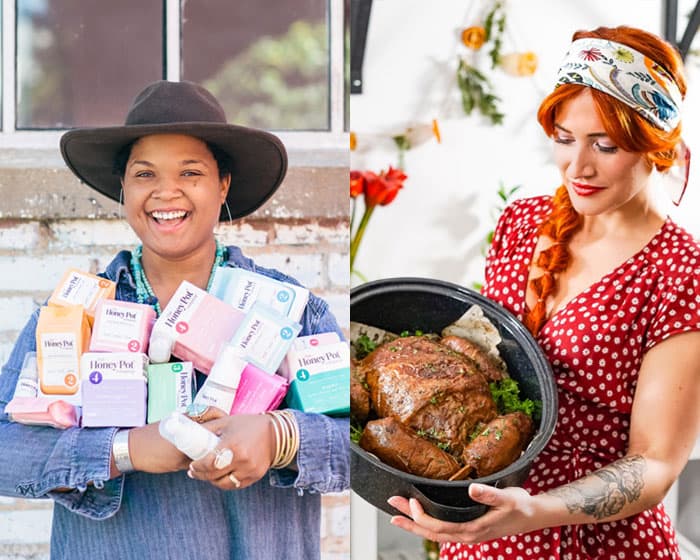 Here is a list of women-owned businesses that sell eco-friendly products that I love! As a vegan woman who owns and has been running her own media company for 7+ years (including this website!) I've been wanting to create a blog post highlighting all the kickass women-run businesses that are vegan or eco-conscious that are truly making a change or creating an impact in our community.
March is Women's History Month and to celebrate, I wanted to highlight some women-owned businesses in my industry that add so much to the vegan community. I could probably make an endless list of amazing vegan women, so please be apart of the conversation by commenting other women-run businesses you think people should follow & support!
Women-Owned Businesses
The goals of International Women's Day & Women's History Month are to:
celebrate women's achievements
raise awareness about women's equality
lobby for accelerated gender parity
fundraise for female-focused charities
You can learn more about International Women's Day here!
In no particular order, here is a list of some amazing, unique, and creative businesses run by people who identify as women, mainly in the vegan space! We all know how difficult it can be to be a woman sometimes, and I want to share this list to show how proud I am of these businesses and celebrate them.
Leave a comment letting me know some women-owned companies you're proud of this month!
---
The Honey Pot Company makes plant-based feminine care products. Anything from pads to wipes to washes, they make it affordable, functional and packed in beautiful packaging.
Axiology makes some of my favourite beauty products. They make the World's First Zero Waste Crayons that are perfect for eyes, lips and cheeks. They were credited with one of Oprah's Favourite Clean Things and they are fully vegan, sustainable and woman-owned.
OSEA's skincare is some of the best on the market. Their products are luxurious, plant-based and family-owned. If you get one product from them, let it be the Advanced Protection Cream. It has changed my skin forever.
The Lip Bar is a black women-owned beauty brand that specializes in a wide range of shades for their various products. They are vegan and cruelty-free and you can find their products at Target and Walmart.
UOMA is a black woman-owned beauty brand with a mission to include everyone. They are cruelty-free and support causes like Make It Black.
Sweet Loren's makes irresistible vegan, gluten-free, nut-free, non-GMO cookie dough that you can bake at home for warm, fresh cookies without the mess. They have a variety of classic cookie flavours and you can find them in the refrigerated section of your local grocery store.
This is the brand for fashionable yet sustainable accessorizing. They make show-stopping eyewear for any occasion and ship worldwide.
Knix is an intimate apparel brand that specializes in female empowerment and leakproof period underwear. They are women-owned and Toronto-based.
Briogeo Hair Care (@briogeo)
Briogio makes clean and eco-conscious hair care for all hair types. You can find them at Sephora, Ulta and Nordstrom.
Blissed is a women-owned cannabis company that makes a positive impact on its community through donations and awareness.
Femmebnb is a home-sharing/vacation rental that uses AI and is made for women by women.
Equilibria make CBD for the modern woman. They offer free, personal dosage support and are based in Chicago.
---
Hey I'm Candice aka The Edgy Veg – I veganize popular food recipes for vegans, plant-based diets, eco-conscious eaters & people who are trying to eat more plants over… y'know animals or their by-products. I hope you enjoy this tasty vegan recipe!
Share on Pinterest!