Tartar sauce is a sauce usually served with seafood dishes, and often used as a condiment for specialty fast foods. As a composition, tartar sauce traditionally is a mayonnaise-based sauce filled with egg, oil with tangy pickles, lemon and sometimes capers to create a sauce very different than just mayo.
Based on this, tartar sauce can, very easily, be turned into its vegan counterpart. Simply replace the mayo with a vegan version, either store-bought, or homemade made out of cashews, and then just throw the same ingredients in there! Vegan food does not have to be as tough as we make it out to be.
Try this with my vegan beer battered fish!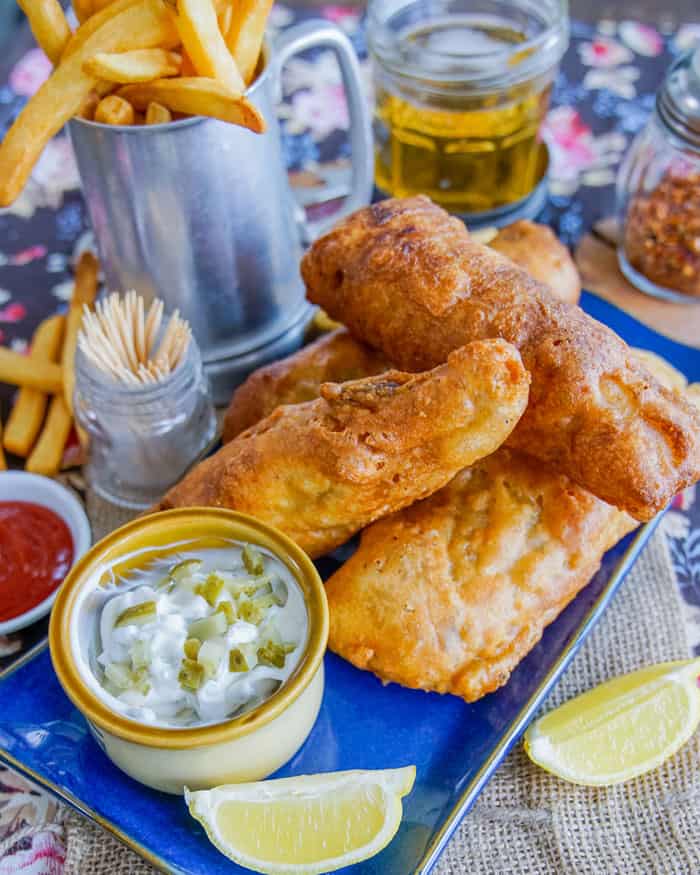 Vegan Tartar Sauce
Tartar sauce or "tartare" is an easy to make sauce that traditionally accompanies battered fish and chips. Making dairy-free tartar sauce takes minimal ingredients that are easily substituted if you do not have them at home. A mere flick of the whisk and voila! Tangy heaven.
Ingredients
1 cup vegan mayo (store-bought or made from cashews)
1½ tbsp sweet pickle relish
1 tbsp minced onion
2 tbsp lemon juice
Salt and pepper to taste
Instructions
In a small bowl mix together veganaise, relish and onion. Stir in lemon juice and season to taste with salt and pepper. Refrigerate to allow the flavours to mix.
Watch how to make vegan tartar sauce here!!
[youtube=http://youtu.be/fJtSwcVhWMQ]