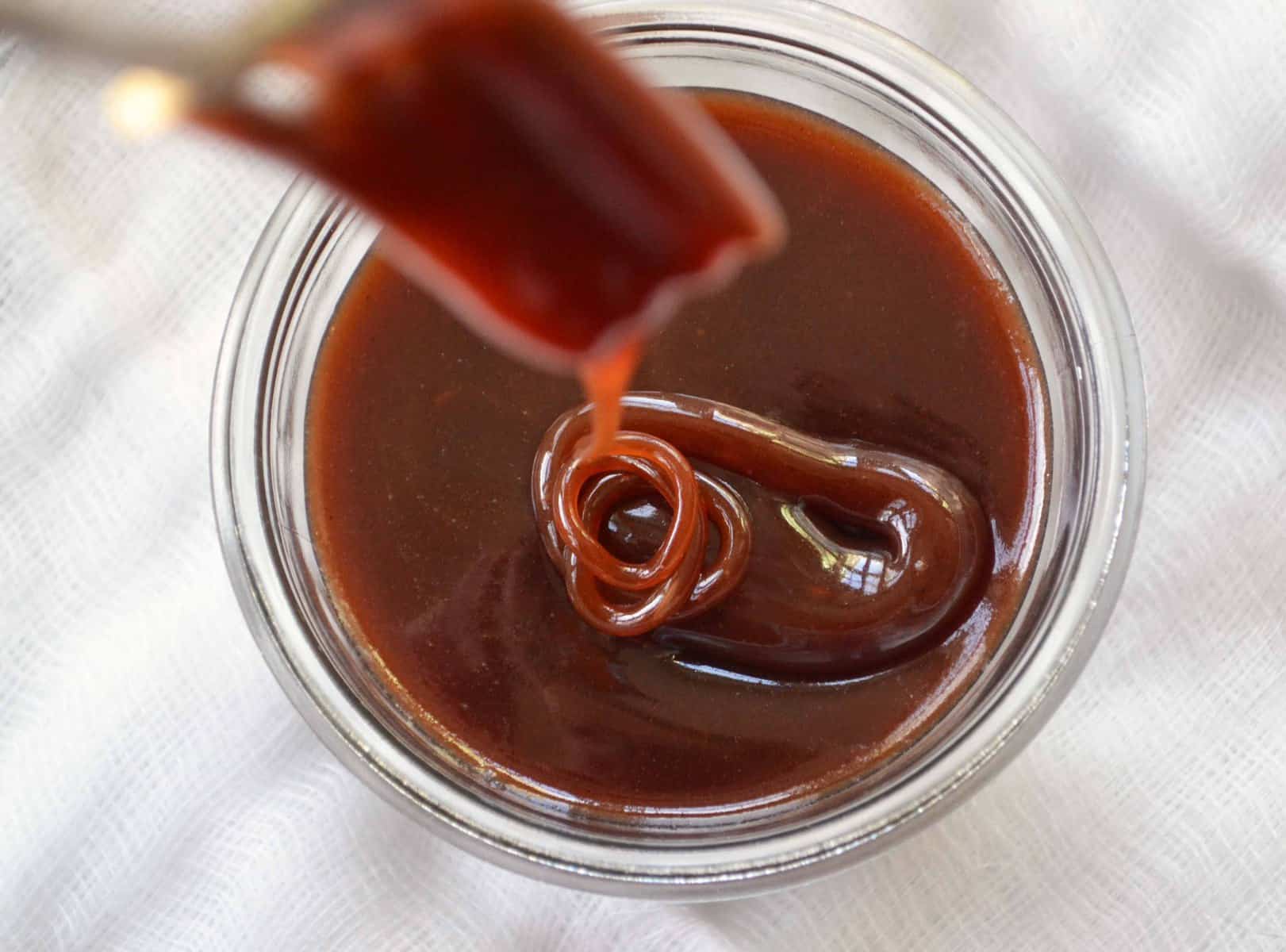 Ahhhh caramel… The sweet and sticky beige confection as delicious as it is versatile! This smooth and creamy sauce needs no introduction and can be used on everything from popcorn to fresh fruit,and even in a coffee! Nothing says 100% sugar like caramel sauce, but hey, we're good, almost all the time… right?
There are two basic ways to make caramel– dry, or wet. Making "dry" caramel involves slowly heating sugar and moving it around until it melts. This is often seen as the more advanced way of doing things and it will never be attempted in my kitchen. Instead I am going to show you the "wet" method of making caramel, which will not end in burnt sugar ruining my favourite pot.
Vegan Caramel Sauce
Learn how to make caramel that's totally dairy free!
Ingredients
2 cups organic unrefined white sugar or cane sugar
½ cup water
¼ cup maple syrup
½ cup coconut milk, full fat
2 Tbsp Earth Balance
pinch of salt
Instructions
In a small saucepan over medium-high heat, bring the sugar, maple syrup and water to a boil, stirring well to dissolve the sugar. Turn down the heat to low and cook until the syrup water is a deep amber colour. This should take about 10-15 minutes, stirring occasionally.
Remove the pan from heat. Now, very carefully stir in the coconut milk, Earth Balance and salt, this will begin to bubble, you want this. Stir until well combined.
Let cool slightly before using.