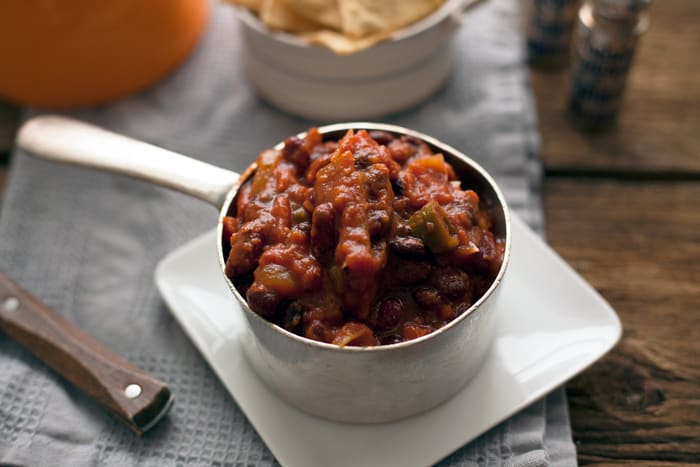 The Best Veggie Chili Ever!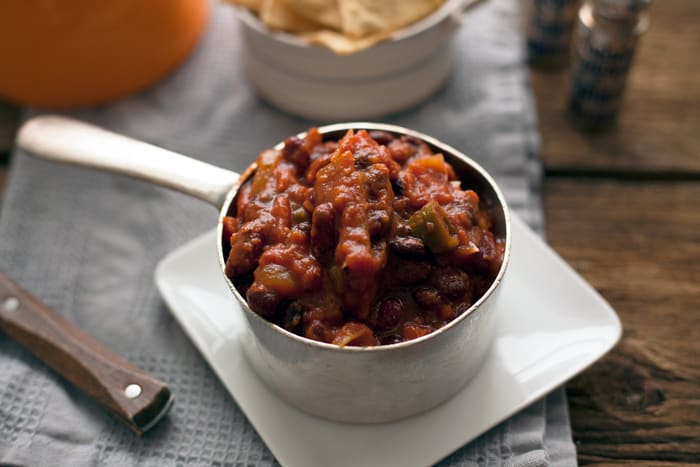 The NFL play-off season is upon us, the women are cringing and the men are taking over our meticulously decorated living rooms. There is something to say about the amount of passion that flows through their veins at this time. Statements such as "where was this passion last week," and "If only I could get you this excited about the ballet…"
When they start yelling "Baby, baby, baby Look! baby!" like you actually give a crap, just serve this amazing dish to shut them up; they'll never know it doesn't have meat in it.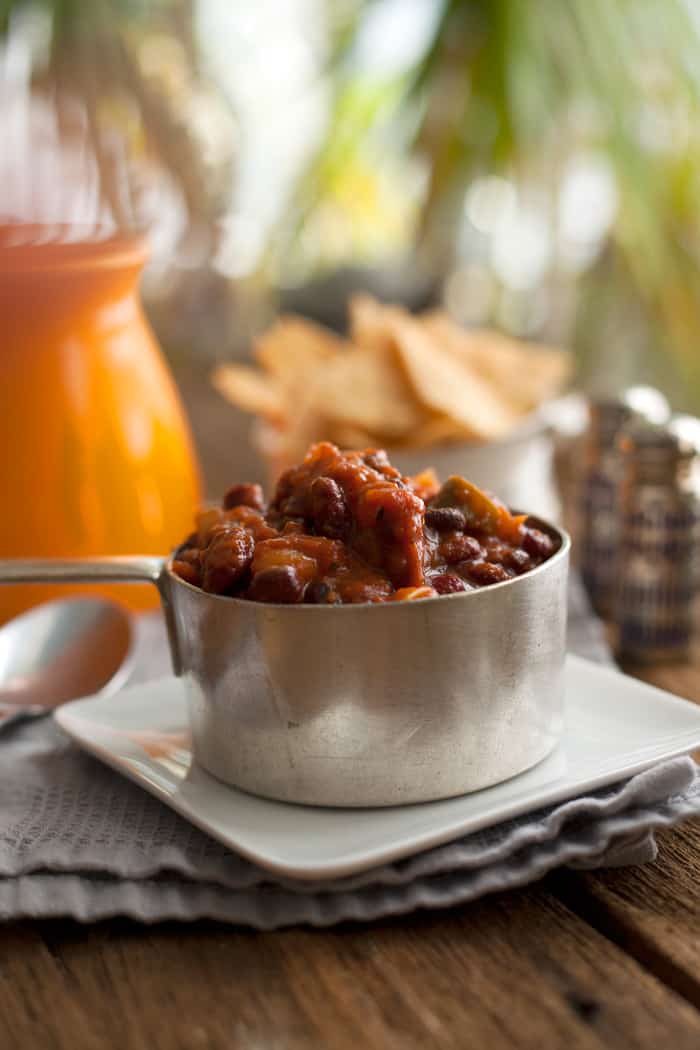 Kick Ass Veggie Chili
A mean veggie chili as hearty as the one you make on Superbowl Sunday.
Instructions
Instead of the last two spices feel free to use 1 packet of pre-made chili spice.
In a very large pot on medium heat, begin to mix all ingredients, adding in the spices last.
Bring the chili to a boil then reduce heat to simmer for 1 hour on low heat.
Please taste while it is simmering… it is hard not to!
Notes
This chili gets better with age ( as most vegetarian recipes do) so it is even better a day or two later after the spices flavours have been infused into the beans and TVP goodness. You can also freeze leftovers and save some for next week. Or take it to your next Tail Gate!

**TVP- texturized vegetable protein